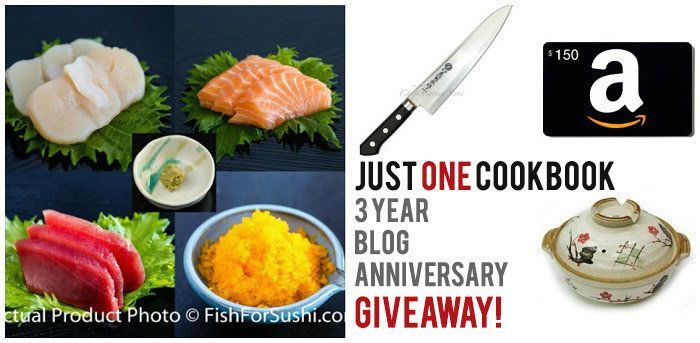 This January 1st marked the 3rd anniversary of Just One Cookbook. Similar to watching my children grow up, I feel like time flies so fast when I am blogging. Just One Cookbook has become my full time job and I want to thank you for supporting my humble blog. With your kind words and support, I feel inspired each day to share delicious recipes!
I'm incredibly thankful that you're on this journey with me. Thank you for letting me share my recipes and making my life more meaningful every day.
Here are the top 3 recipes shared on Just One Cookbook in 2013.
Let's start with Number 3….
Oh yes, I'm so glad this recipe made it to top 3…because it took many tries to create the perfect recipe which works for me (and my oven). The taste always came out delicious but didn't look great so I had to keep testing with different temperatures and different amounts of ingredients. My son absolutely enjoyed eating all the failed experiments and now this is one of his favorite snacks of all time!
Now NUMBER 2!
This post opened my eye to how popular soba noodles are as an ingredient. When we talk about soba in Japan, we usually associate it with one recipe, Zaru Soba (cold soba noodles with dipping sauce). I was surprised how much everyone liked using soba noodles for SALAD around the globe! My mouth is watering just thinking about the spicy sesame oil mixed with cold soba, so yummy!
Finally…. NUMBER 1!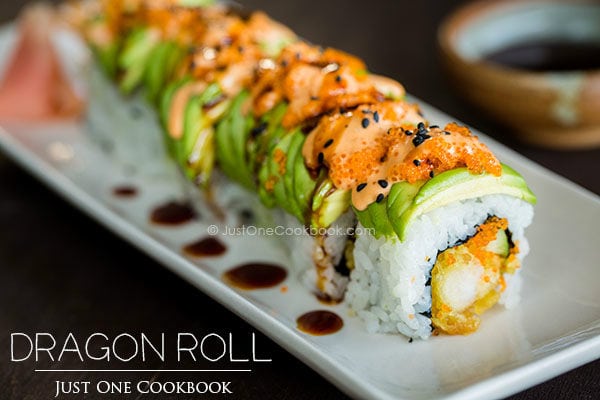 Yep, dragon roll. I wasn't expecting this would be #1 actually… I thought Honey Soy Sauce Chicken would win because I think I received feedback about that recipe most (among the recipes I shared in 2013).
Speaking of which, I also want to send my special thank you to those of you who tried my recipes. Every day I receive feedback from so many readers, and it's one thing that keeps me going and working harder. Your personal emails to me mean so much and thank you for sharing your life's story with me. Just like how happy you feel when someone who ate the meal you cook gives big two thumbs up, I get that feeling EVERY DAY because of you! It's really, the most wonderful reward I receive doing my job!
As a way to express my gratitude, I prepared the following sweepstakes. Please CLICK HERE to read the details and enter to win. It's WORLDWIDE!