Win single-origin, premium Japanese charcoal roasting coffee beans from Japanese Coffee Co. today! This is a worldwide giveaway and 3 winners will be selected.
In honor of the upcoming Father's Day, we've partnered with Japanese Coffee Co. to give away their single-origin premium Japanese sumiyaki coffee to 3 lucky winners. The coffee beans are responsibly sourced and go through a unique charcoal roasting process known as sumiyaki, resulting a balanced, well-rounded taste and flavor profile.
Good coffee makes a great gift, especially for dads who love his morning cup of joe. So don't forget to enter for a chance to win!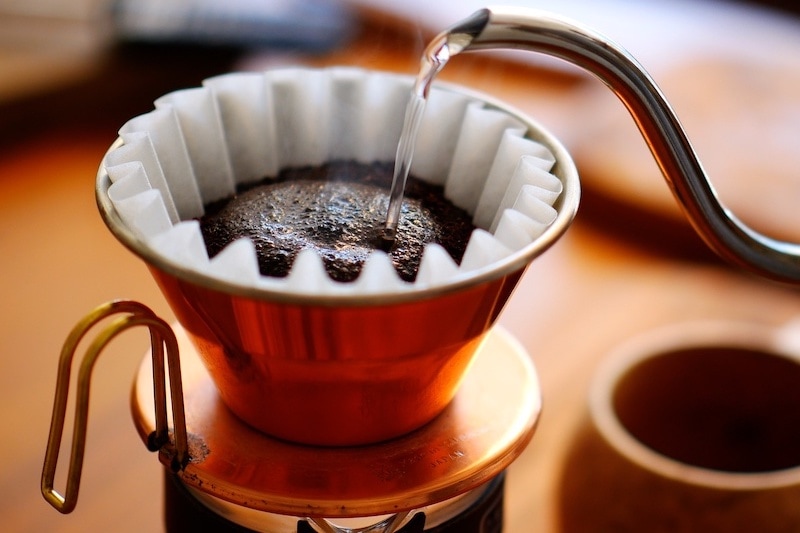 Win Single-Origin, Premium Japanese Charcoal Roasting Coffee Beans Today!
Each winner will get any single-origin 200g coffee of their choice:
The beans are exclusively selected from four international farms that complement the charcoal roasting process & characteristics. Based in different regions & climates, each bean yields its own exotic taste. This is what makes the single-origin coffee a pure, & unique experience.
What is So Special About Charcoal Roasting?
The first charcoal roasted coffee, known as Japanese Sumiyaki coffee, was developed in Japan in 1933. The method of roasting coffee with charcoal takes a lot longer to achieve with the lower temperatures. However, it results in evenly cooked beans, while also maintaining their best tasting form. This method is what creates the distinctive savory yet smoky aroma & rich taste of Japanese Sumiyaki Coffee.
For coffee lovers & caffeine enthusiasts alike, Sumiyaki coffee is a wonderful way to try a new type of coffee that possesses a beautifully distinct taste & aroma. For the first time ever, this premium coffee will be available for those who are unable to visit Japan.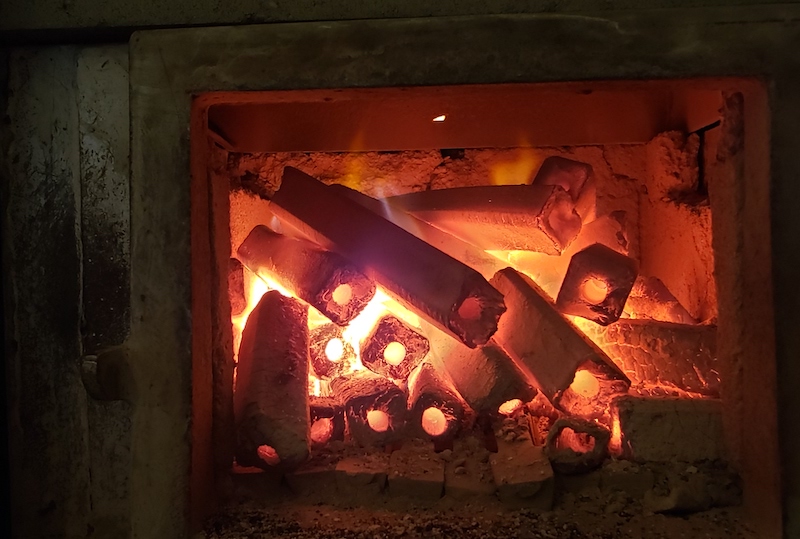 Here are some of the benefits of charcoal roasting:
It removes the excessive water hidden inside raw coffee beans
The fire reaches deep into the core of the beans and gives the beans a fluffy finish
Preserve the special chemical ingredients within the coffee beans so that they don't lose their originality
Decreases the acidity and sourness of coffee
Watch How Sumiyaki Coffee is Made:
About Japanese Coffee Co.
The Japanese Coffee Co. is established by Kei Nishida, the same founder of Japanese Green Tea Company. Kei is an award-winning green tea and coffee enthusiast, writer & CEO and has published three books on the topic of tea.
After establishing the widely successful Japanese Green Tea Co, he decided to branch out into Japanese Coffee. With the creation of Japanese Coffee Co, he hopes many more people around the world can enjoy the unique delight of Sumiyaki Coffee.
GIVEAWAY RULES:
Please Note: Your email for the comment entry has to match with your email address in my Email Newsletter Subscription mailing list.
This giveaway contest closes on Monday, June 28, 2021, at 12 p.m. PST and is open worldwide.
Three (3) winners will be selected via Random.org and contacted via email, so please include a valid email address in the email address entry box (please double check your spelling!).
The winners are required to respond within 36 hours to claim the prize.
HOW TO ENTER (CLOSED):
You can enter up to 6 tickets (max) to increase your odds of winning. Good luck!
Ticket 1 (Required): Subscribe to Japanese Coffee Co. Newsletter and leave a separate comment below on this post.
Ticket 2 (Required): Subscribe to Just One Cookbook Email Newsletter if you haven't and leave a comment below on this post.
Ticket 3 (Optional): Subscribe to Japanese Green Tea Company Youtube Channel and leave a separate comment below on this.
Ticket 4 (Optional): Follow JOC Instagram and then leave a separate comment below on this post.
Ticket 5 (Optional): Follow JOC Facebook and then leave a separate comment below on this post.
Ticket 6 (Optional): Follow JOC Pinterest and leave a separate comment below on this post.
***
The giveaway is now closed. The winners are…
Brittany Gilley
Scot Ryder
Arielle L
Congratulations! We'll contact you shortly.