I am so excited with today's giveaway.  This year I'm partnering with CuttingBoard.com again to give away one (1) Hinoki Sushi Board Tray and one (1) Medium Hinoki Cutting Board to my readers!  This giveaway contest is open to US Residents ONLY due to shipping logistics (Sorry!).  
Hinoki (檜), or Japanese cypress, is a wood favored by sushi chefs, as it is a softwood that is exceptionally gentle on knives and won't dull or wear down your blade edge compared to hardwoods such as maple or cherry.  In addition, hinoki is naturally rich in organic compounds that are antibacterial and resist mold, which is why it has traditionally been used in food preparation, serving and even used in onsens (Japanese bath houses).
My mom always uses hinoki cutting board and it's a one of the common material used for cutting boards in Japan.  Thanks to CuttingBoard.com, I didn't have to bring it back in my suitcase and I've been using my hinoki cutting board!  I absolutely love the smell of hinoki and the feeling of how the knife feels on the cutting board when I cut.
Plus, the weight of the cutting board is so light compared to the same size butcher block made from other wood.  Being 5 feet tall, I feel it's much easier to wash it in the sink and move it around in the kitchen.
The 1st Prize – Hinoki Sushi Board Tray ($74.95)
Product Description
Beautiful and fragrant Japanese cypress with citrus and pine scent
Rich in phytoncides, a naturally occurring organic compound that is antimicrobial and suppresses mold growth
Protects against knife chipping and dulling due to unique wood density
Perfect for Shun and other Japanese knives with high hardness ratings
Measures 15.7″ x 10.6″ x 1″
Shop over $75 at CuttingBoard.com to get my FREE eBook!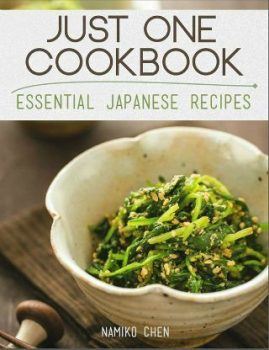 Up until Thanksgiving (11/27/15), you will receive a complimentary copy of my e-Cookbook for any purchases over $75 on CuttingBoard.com.  And shipping is free over $75!  When you check out, please use JUSTONE as coupon code (please read details here).
Need a nice Butcher Block like John Boos and or Cheese Serving Board for the holidays?  Check out a huge collection of cutting boards at CuttingBoard.com!
I enjoy using the following items from the store:
How To Enter Giveaway
To enter the giveaway, please read the following instructions and leave a new comment for each entry, letting me know that you've done so.
# 1: subscribe to Just One Cookbook Email Newsletter.  
Use the same email address as one you used for subscription.  The winner's' email address will be verified.
Bonus Entry!
# 2: "Like" CuttingBoard.com on Facebook
# 3: "Subscribe" to Just One Cookbook YouTube Channel.
You have maximum 3 entries (tickets)!
This giveaway closes on Wednesday, December 2, 2015 at 12 p.m. PST and is open to US residents.
Two (2) winners will be selected via Random.org and contacted via email, so please include a valid email address in the email address entry box (please double check your spelling!).  The winners are required to respond within 72 hours to claim the prize.
Full Disclosure: This giveaway is sponsored by CuttingBoard.com.
*****
Thank you for participating this giveaway!  Here are the winners!
The first winner is Elena Pearson (#111) and the second winner is Lu (#54)!  Congratulations!  I'll email you shortly…