Recognized as a UNESCO World Heritage site, Itsukushima Shrine and Torii Gate appear to float on water during high tide.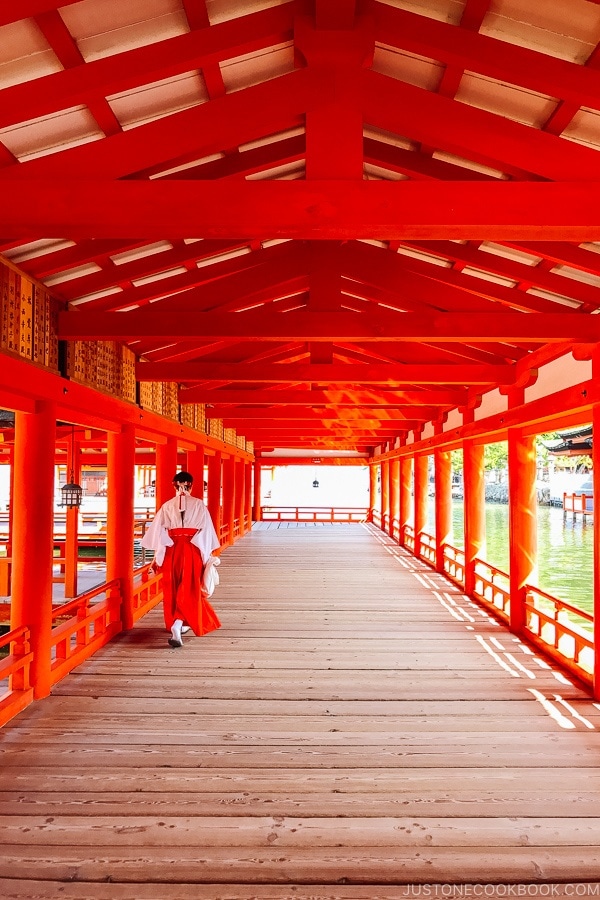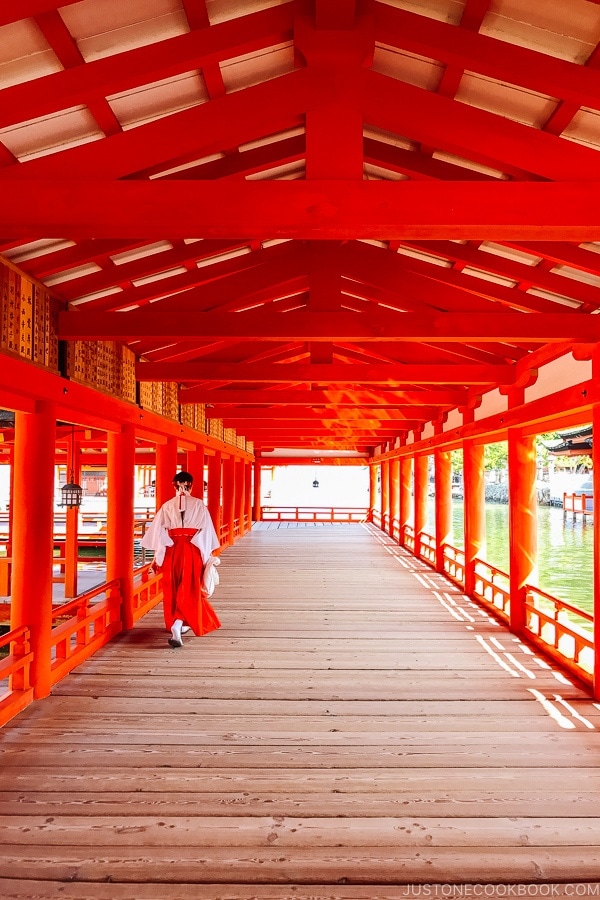 If you are in the Hiroshima area, you must not miss the opportunity to visit one of the unique shrines in Japan, Itsukushima Shrine. The torii gate for Itsukushima Shrine is one of the most recognizable icons of Japan.
Itsukushima Shrine (厳島神社)
Itsukushima Shrine is a Shinto Shrine best known for the floating torii gate. The original shrine was first built in 593 by Saeki Kuramoto and continued to evolve and grow in size until 1325.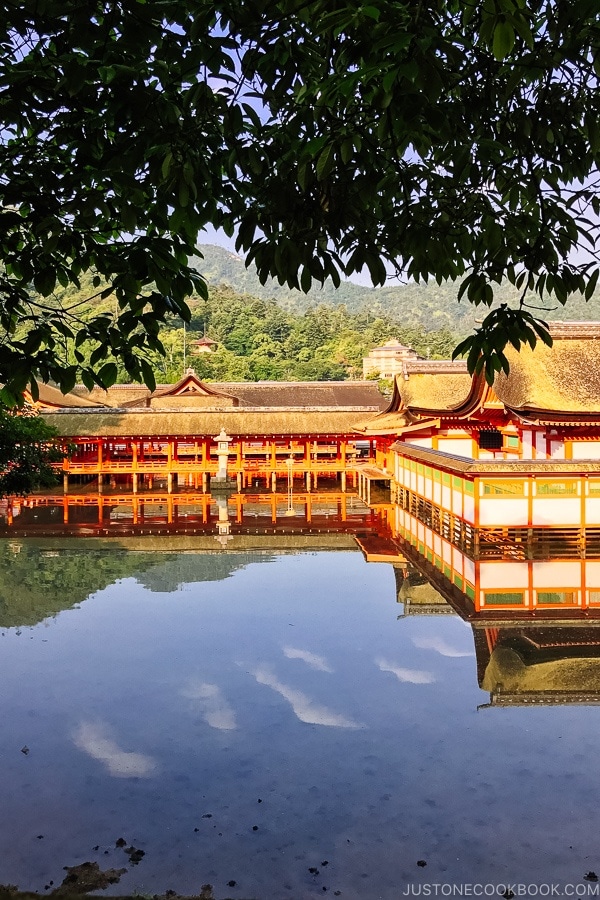 There are 17 buildings that belong to the main shrine and 6 of them are designated as National Treasures. There is an entrance fee required for the shrine, and if you are interested you can visit the Treasure Hall for an additional fee.
When we visited the Itsushima Shrine in the morning, it was high tide and the entire shrine was on top of the water. It was fascinating when you look down you could see fish swimming right below you.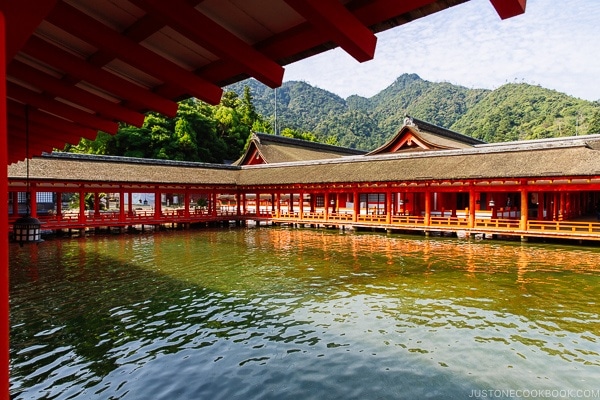 Visitors are free to walk around the shrine and explore the various parts of the shrine.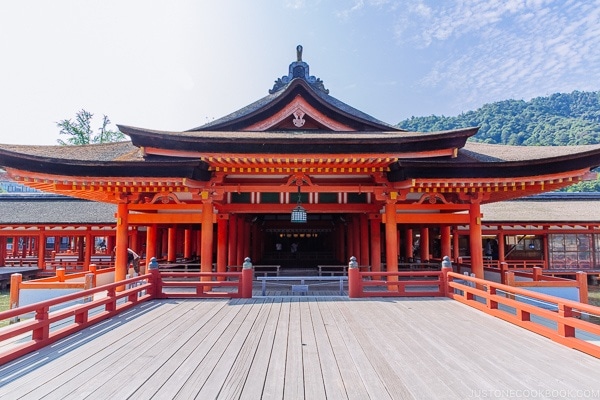 The main shrine is dedicated to 3 female deities.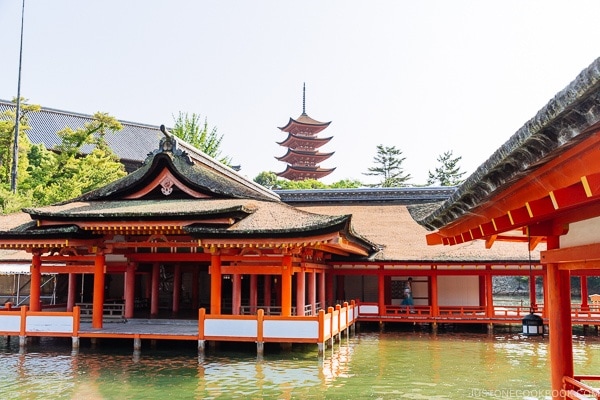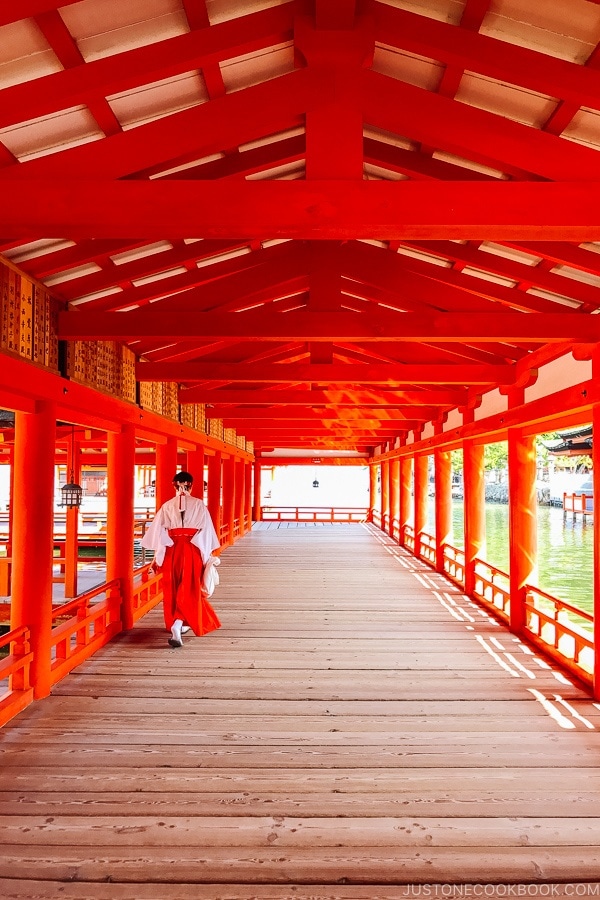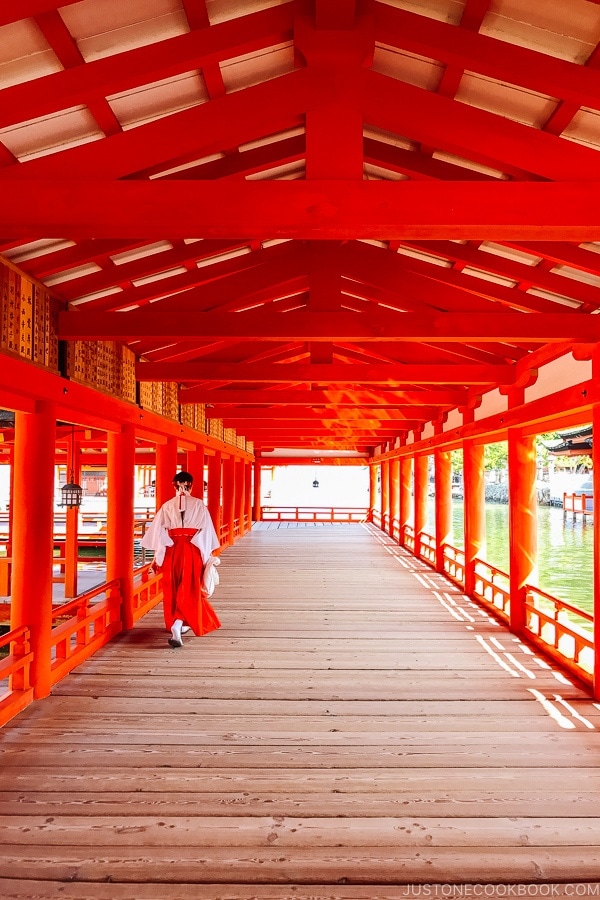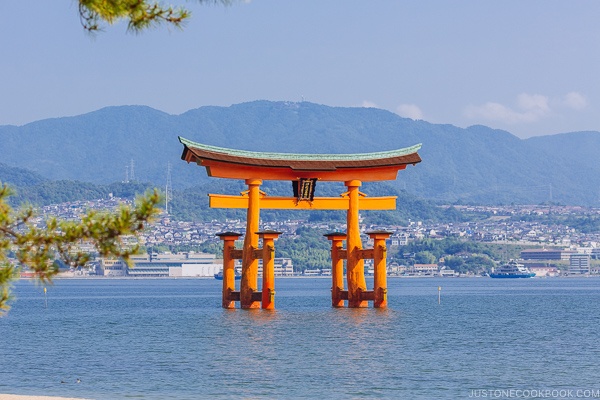 The torii gate is actually quite tall (50 feet/16 meters) and weighs 60 tons. It is made of camphor trees. When it's low tide, visitors can walk to the bottom of the torii gate.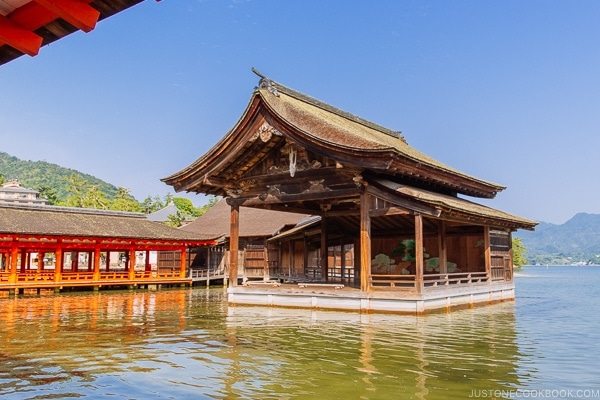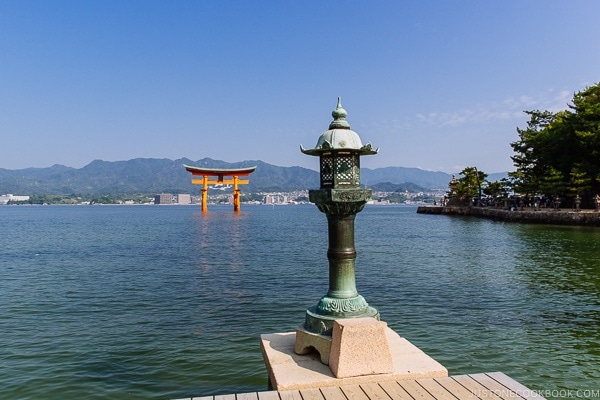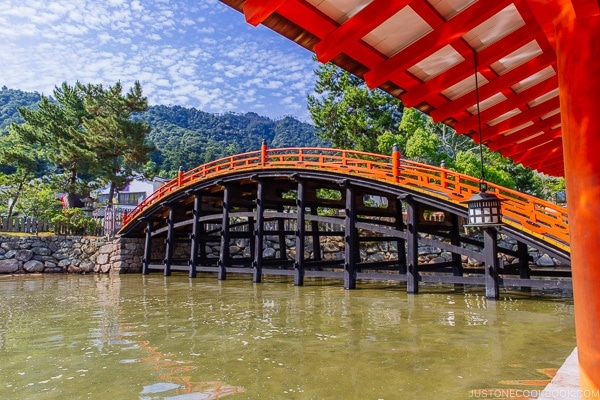 Visitors can take a boat ride which goes through the torii gates.
It's difficult to describe how majestic the Itsukushima Shrine is until you see it in person. Even if you don't have time to spend a night on Miyajima, we highly recommend taking a day trip and seeing this UNESCO site in person. For more details on the historical and religious significance of the shrine, you can read them on Miyajima's official site.
---
If you enjoyed the Itsukushima Shrine guide, check out Miyajima Travel Guide, Mount Misen, and other travel posts from Just One Cookbook.