Known as one of the 3 famous castles of Japan, Kumamoto Castle was badly damaged by the 2016 Kumamoto earthquake.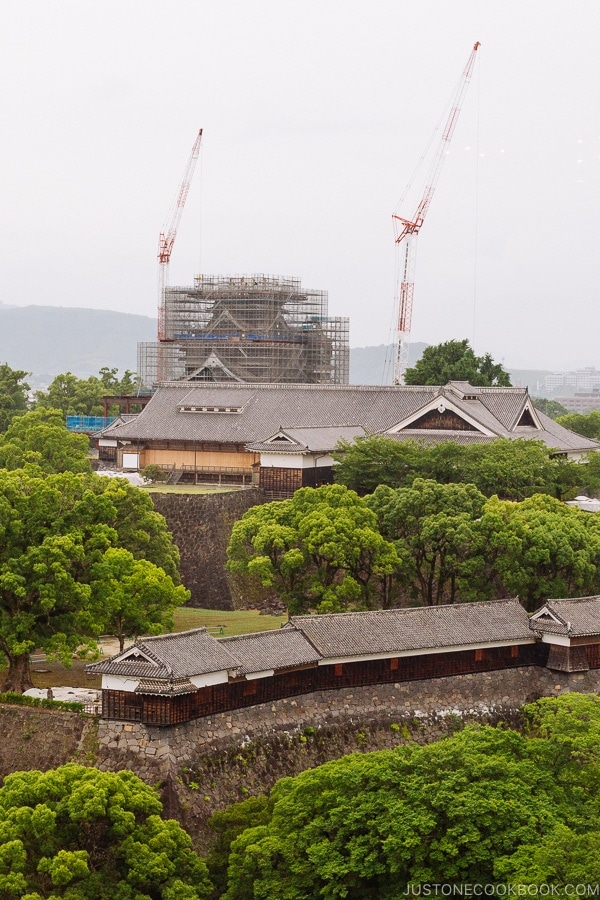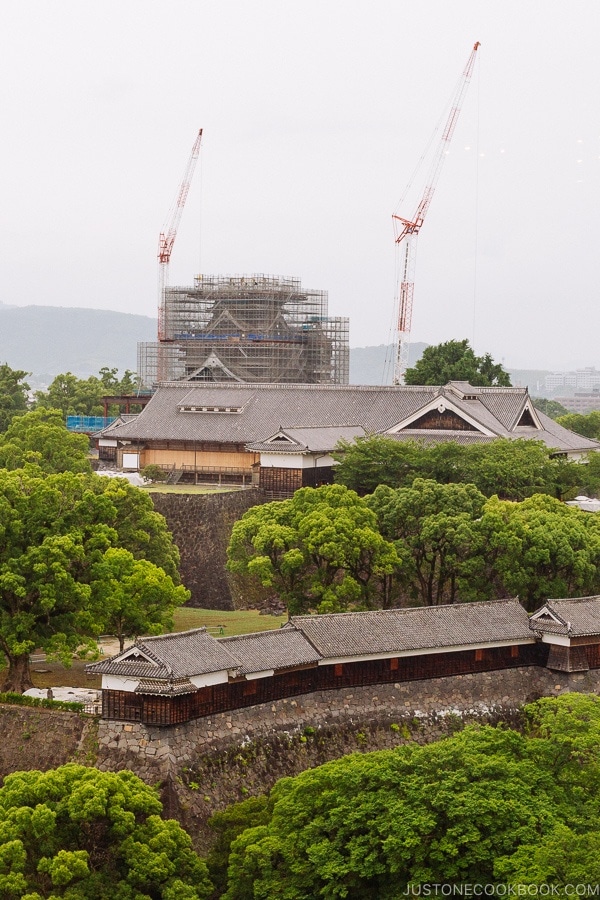 As we observed the damages to the Kumamoto Castle, we pray for a speedy recovery so visitors to Kumamoto can continue to enjoy this grand beauty.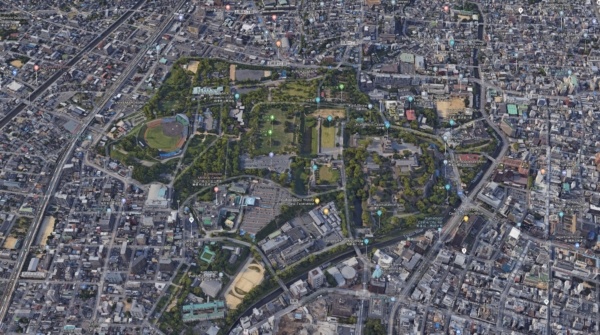 Kumamoto Castle was built by Kiyomasa Kato in 1601 and took 7 years to complete. The main keep was burned down in 1877 during Satsuma Rebellion (samurai vs. imperial government)  and a concrete replica was constructed in 1960.
In 2008, the replica of the castle palace (Honmaru Goten) was built.
The castle is still closed off (as of March 2018) but today visitors can see parts of it from Ninomaru Square and Kato Shrine. You can walk around the exterior of the castle wall and see the damages as well.
When we visited Josaien, the worker there told us we can go to the top of city hall and get great views of the castle. The city hall is right across from the castle and the top of city hall is open to the public for viewing.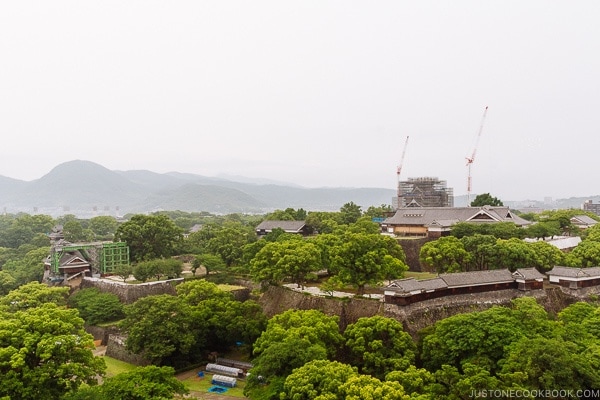 ---
If you enjoyed the Kumamoto Castle Guide, check out Kumamoto Travel Guide, and other travel posts from Just One Cookbook.