There are 4 National Museums in Japan, and Kyushu National Museum (九州国立博物館) was the first one to open in over 100 years.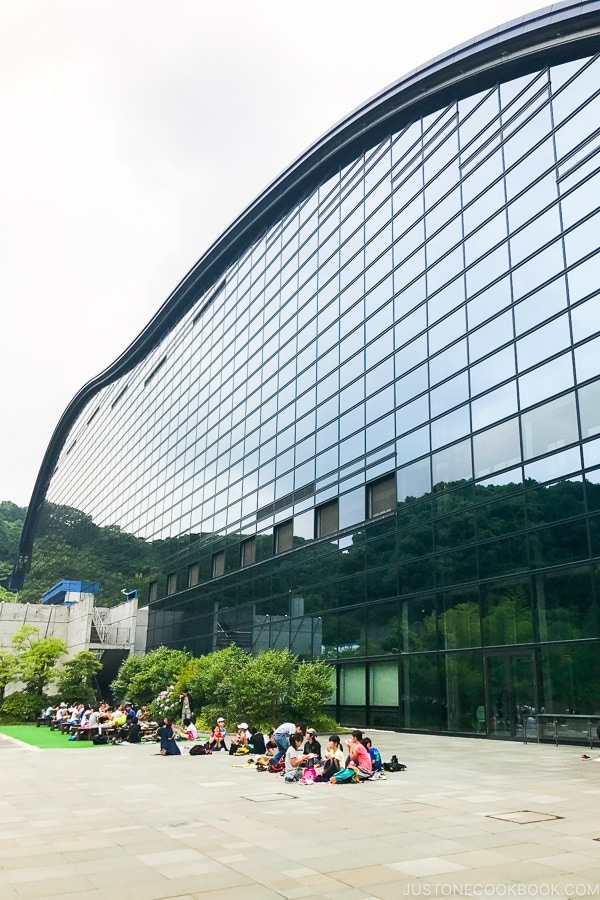 Kyushu National Museum (九州国立博物館) is located just southeast of Dazaifu Tenmangu; the two locations are connected with a covered tunnel with electric walkways. This beautiful museum is rated 3 stars by Michelin Travel.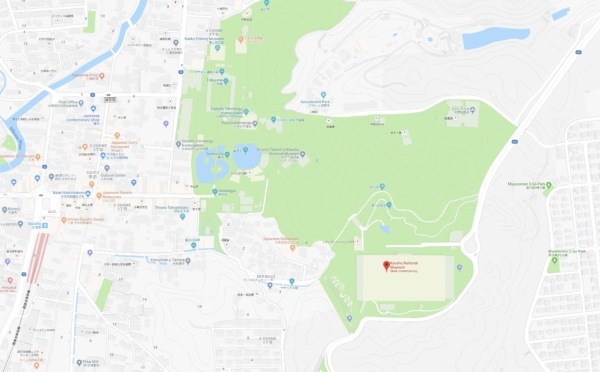 As you exit the tunnel from Dazaifu Tenmangu side, you immediately notice the uniquely shaped glass and metal museum.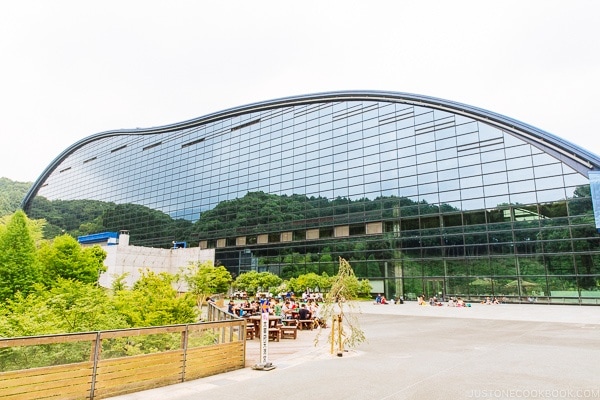 Once you enter the Kyushu National Museum, the entrance area is wide open with soaring ceiling. The entrance fee as of April 2018 is 430 yen for an adult and free for anyone under the age of 18 or over 70.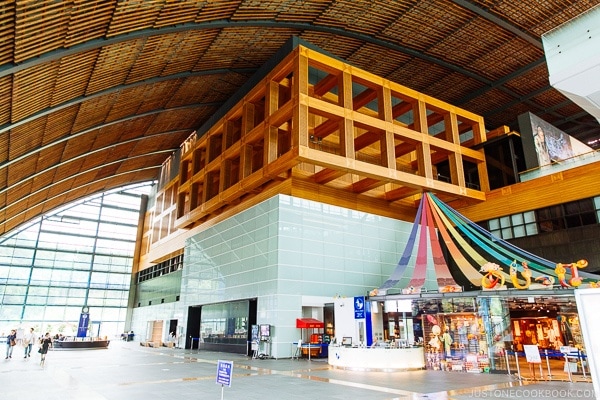 On the first floor, there is an interactive exhibition gallery called Ajippa, restaurant, cafe, and museum shop.
Kyushu National Museum Collection & Exhibition
The permanent collection is on the 4th floor (Cultural Exchange Exhibition) which focuses the history of Kyushu and its relationship with nearby Korea, China, as well as faraway Europe.
The 5 themes and their respective focus areas are:
Old Stone Age – Jomon Period (Jomon Culture: Ocean-Bound)
Yayoi – Kofun Periods (Political Power: Cultivating Rice)
Nara and Heian Periods (Nation Building: The Age of the Envoys)
Kamakura, Muromachi, and Azuchi-Momoyama Periods (Merchants of the Asian Seas)
Edo Period (Smaller World, Closer West)
In addition to the permanent collection on the 4th floor, there are also temporary exhibitions on the 3rd floor. No photography allowed inside the exhibition space so we can't share the artworks on display. If you have some time on your visit to Dazaifu Tenmangu, stop by this unique national museum and enjoy its treasures.
Have more time in Fukuoka and want cool places to visit? Join us as we visit Dazaifu Tenmangu, the ruins of Fukuoka Castle, and take in the bay view from Hakata Port Tower. For more Just One Cookbook travel series please visit our travel page.