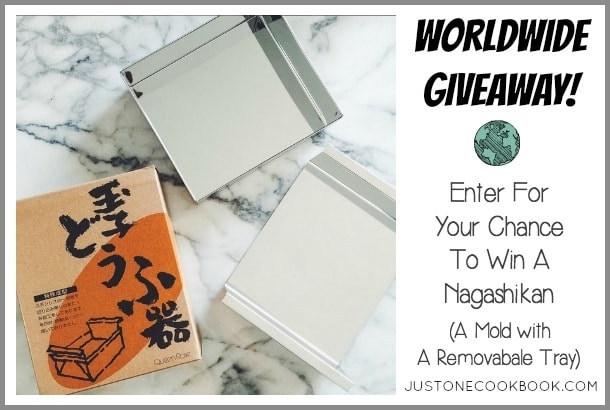 Many of you are probably unfamiliar with this traditional Japanese mold called Nagashikan.  It's a rectangular mold with removable inner tray.
This removable inner tray makes it easy for you to un-mold the food, especially if it is a type of food that sticks to the mold.  We use nagashikan to make tamago tofu (steamed egg cake) and traditional cold treats like yokan (azuki bean jelly).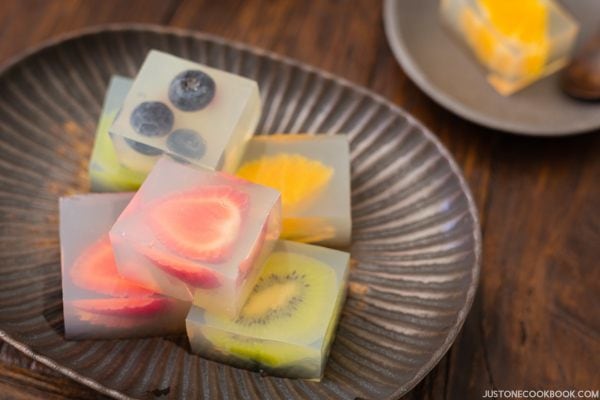 Yokan (recipe coming soon)
Both the outer mold and inner tray are crafted from single-piece stainless steel and folded to shape.  This product is not suitable for microwave, oven, or direct heat (steaming is okay).
Made in Niigata, Japan, and the mold size is W15 cm x D13.5 cm x H4.5 cm (W6″ x D5.25 x H1.75″).
If you live in the U.S., you can purchase from this website, which I got from.  I looked everywhere online but couldn't find any site that sells Nagashikan besides this website (if you do, please share with us!).  It's $22 (but minimum order is $35).  The price is actually about double compared to price in Japan, but if you're not traveling to Japan anytime soon, this is still a good price.
To enter for your chance to win this Nagashikan, please:
and leave a comment in this post below.
This giveaway closes on Tuesday, September 15, 2015 at 12 p.m. PST and is open to participants worldwide (everyone!).
One (1) winner will be selected via Random.org and contacted via email, so please include a valid email address in the email address entry box (please double check your spelling!).  The winner is required to respond within 72 hours to claim the prize.
Full Disclosure: This giveaway is sponsored by yours truly.
*****
Thank you so much for participating this giveaway!  Here is the lucky winner!
Congratulations Liza Reyes (#204)!  I'll email you shortly!