Celebrate the New Year at the popular Isawa Onsen in Yamanashi Prefecture, feast on luxurious dinner, relax in the hot springs, pray at the shrine, and eat Osechi Ryori to welcome a new beginning.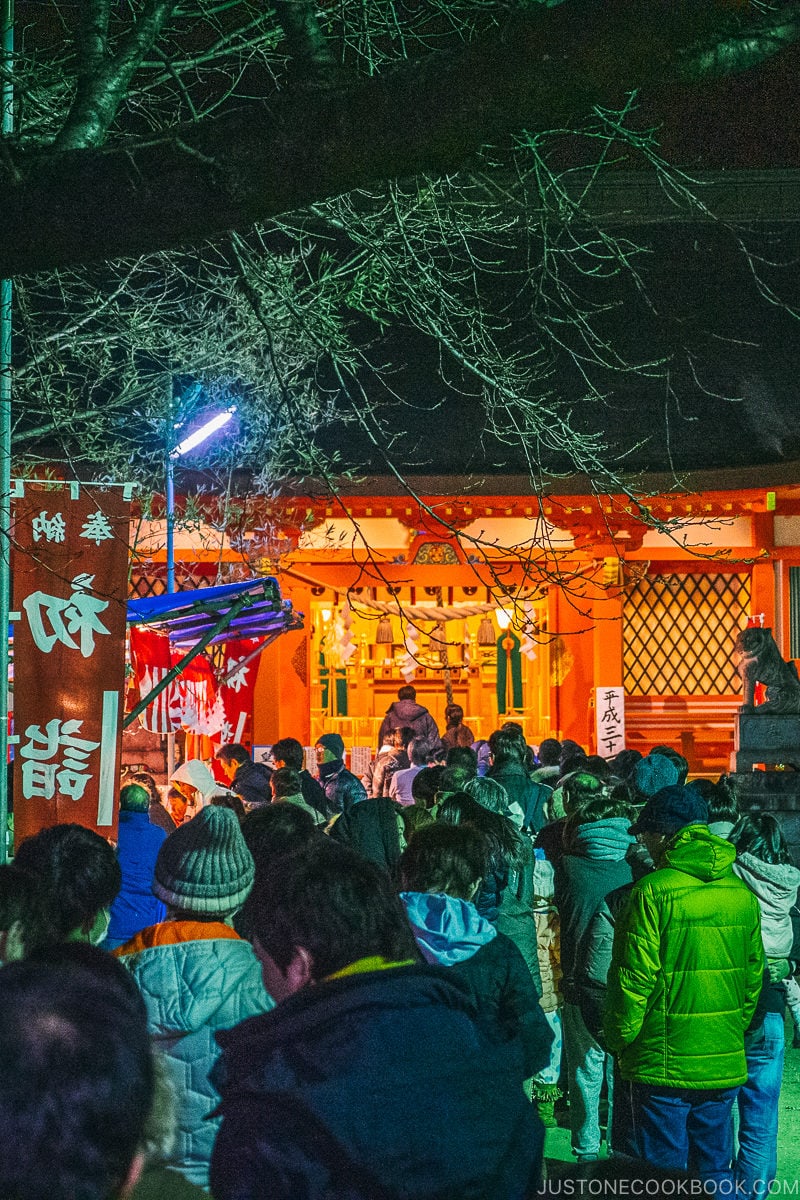 The New Year is the biggest and most important holiday in Japan. Last year (2018) we had the opportunity to spend it at the popular Isawa Onsen (石和温泉) in Yamanashi Prefecture. Isawa Onsen is a hot spring destination near Tokyo and one of our family's favorite getaway besides Hakone.
Preparing for Traveling in Japan to Celebrate New Year
If you plan on spending New Year in Japan, there are a few tips:
Almost everything is shut down on January 1st, including shops and restaurants. Some restaurants are closed for several days around Jan 1 but shops are usually open by Jan 2. Plan ahead for food and necessities.
If you plan to travel, book your train or plane tickets early. Japanese families visit relatives or travel abroad during this time so it could be hard to get a last-minute booking.
Book your hotel months in advance and prepare to pay a high premium. We booked ours in Oct and choices were already quite limited by that time. Japanese hotels usually open up their room reservations 6 months in advance.
If you stay at a ryokan, make sure to choose a plan that comes with meals. The first ryokan we booked didn't include meals and we didn't realize it for months.
Getting to Isawa Onsen
Isawa Onsen is about 1.5 hr driving from Tokyo without traffic. Depending on which train you take, it ranges between 1 hr 40 min to 2 hr 30 min from Shinjuku Station in Tokyo. The train cost range from about 1,700 yen to 4,000 yen. For our family, we typically drive to Isawa Onsen during off-peak periods in a rental car.
Since the New Year is the peak travel period in Japan and there were seven of us, we decided to take the train for a relaxing and predictable trip.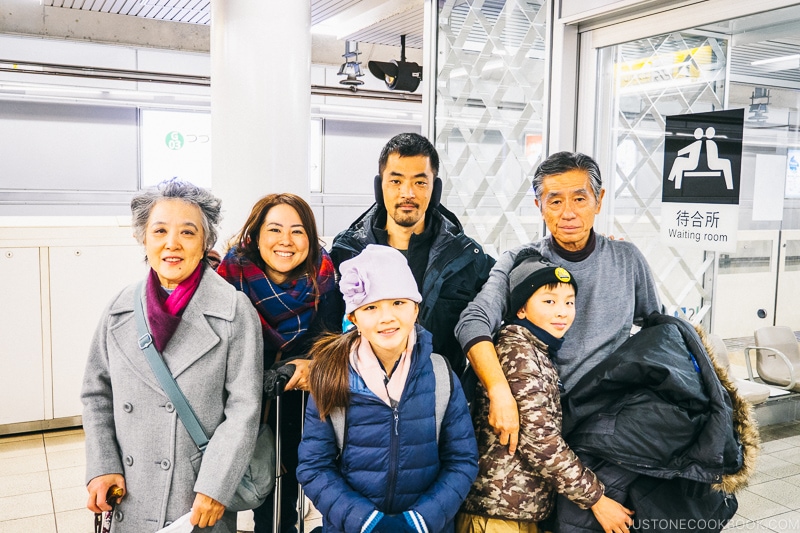 We took the Yokohama Line and transferred to the Chuo Line Limited Express train at the busy Hachioji Station. The Limited Express had assigned seating we could reserve.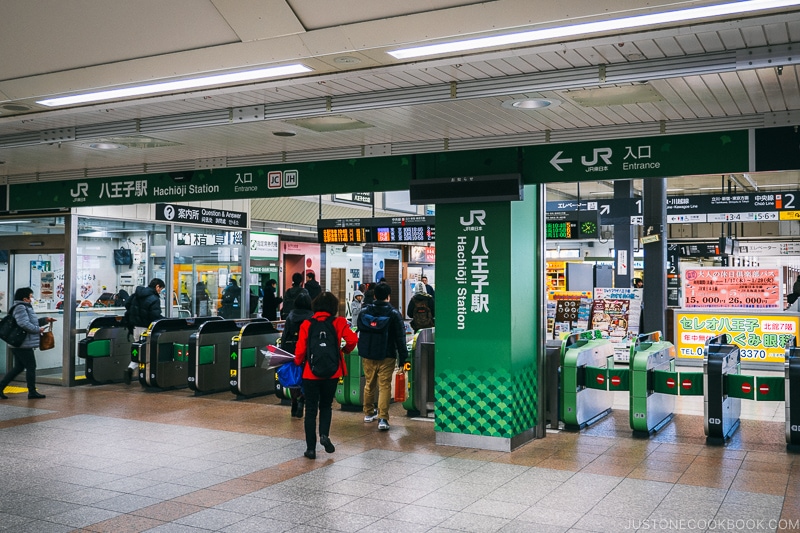 Isawa Onsen 石和温泉
Unlike other hot springs resort areas in Japan, Isawa Onsen doesn't have a long history. The hot spring source was first excavated in 1961 and it soon became a popular tourist destination. At its peak during the Japanese bubble economy, there were up to 120 hotels in the area. Today there are about 50 inns and hotels at Isawa Onsen.
The feeling of Isawa Onsen is very different from Hakone. Instead of nestled in green mountain surroundings, the majority of the hotels are located inside the suburban Fuefuki city (笛吹市).
We arrived at Isawa Onsen Station around noontime and the hotel wasn't quite ready for us. We used the extra time to explore the downtown area before all the stores shut down on New Year's eve.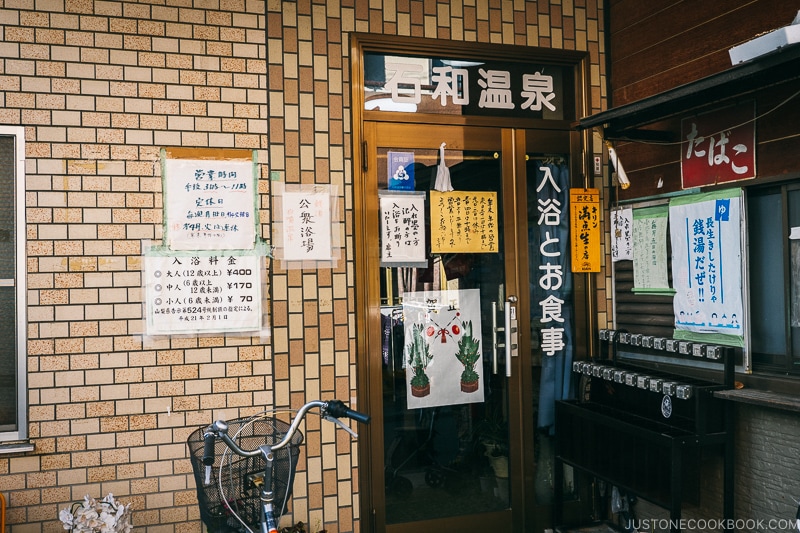 Knowing that we had a feast planned for dinner, we grabbed a quick bite at Rocks French and Italian for lunch. The food was alright but what was interesting was the many guitars the owner had on display all over the store.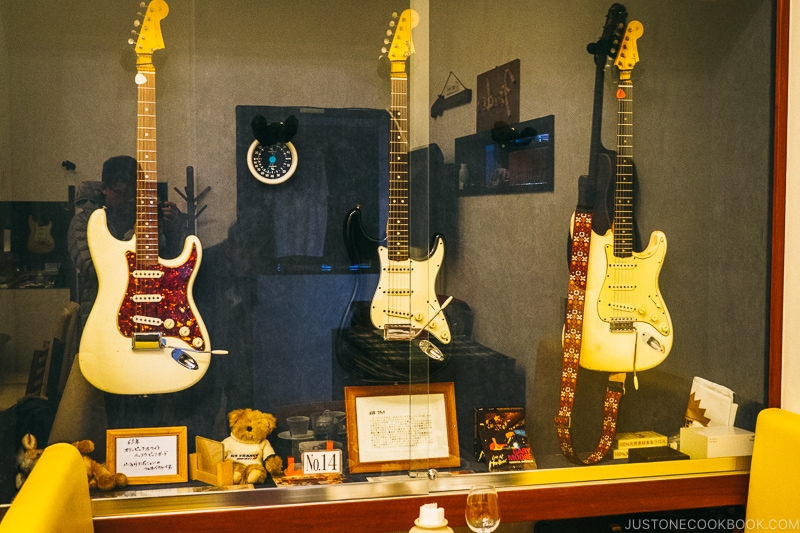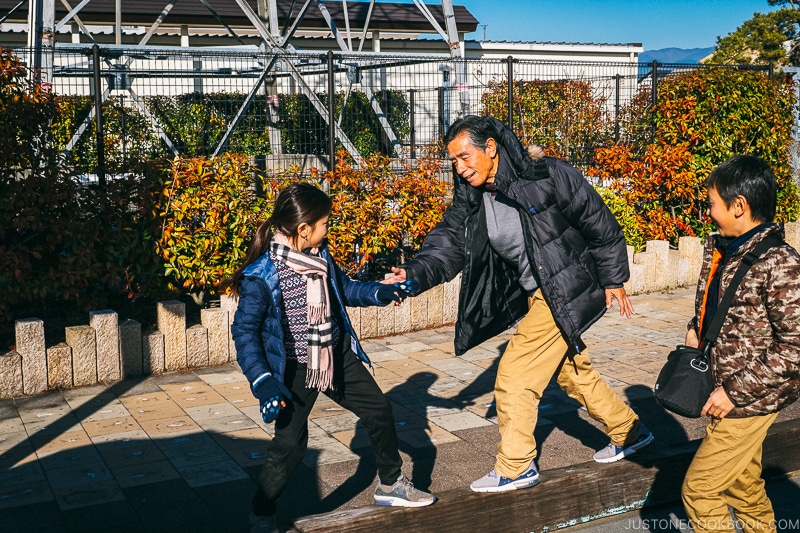 Furinkazan Hibiki No Sato 風林火山 響の里 (permanently closed)
After lunch, we walked along the main street and suddenly saw a giant samurai statue. The curiosity got the best of us and we had to figure out what it was. The statue was in front of Furinkazan Hibiki No Sato and it is a restaurant, a gift shop, and a history museum all in one.
The Hibiki No Sato gift shop carried popular local souvenir and many of them were fruit-based. Yamanashi Prefecture and Fuefuki City are known for grapes, peaches, plums, as well as Japanese wine.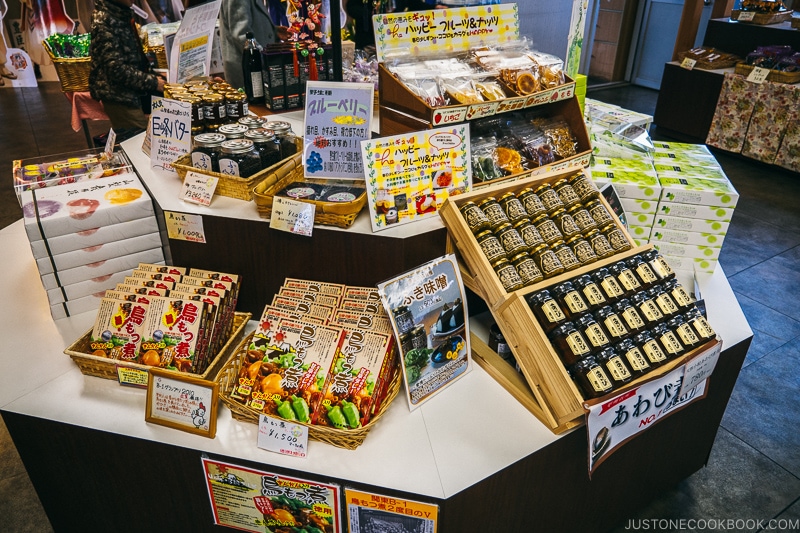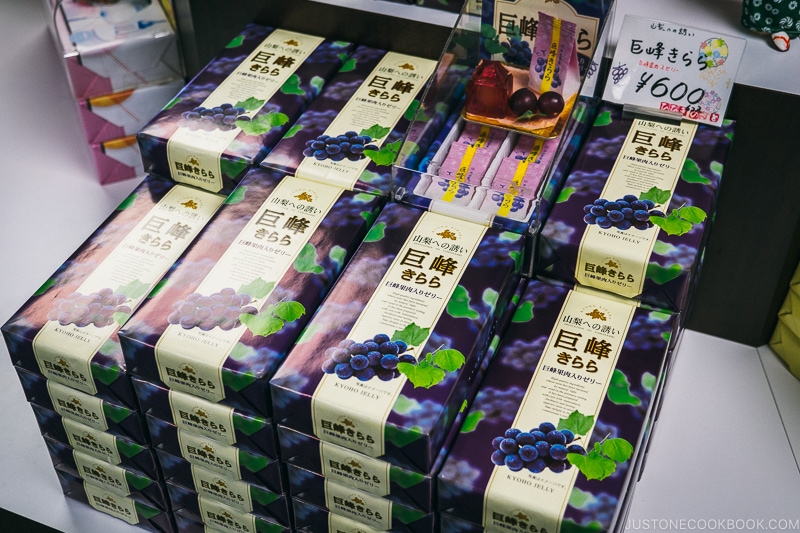 The museum had an exhibition on Takeda Shingen (a local samurai) and the history of the area with the display of samurai armors.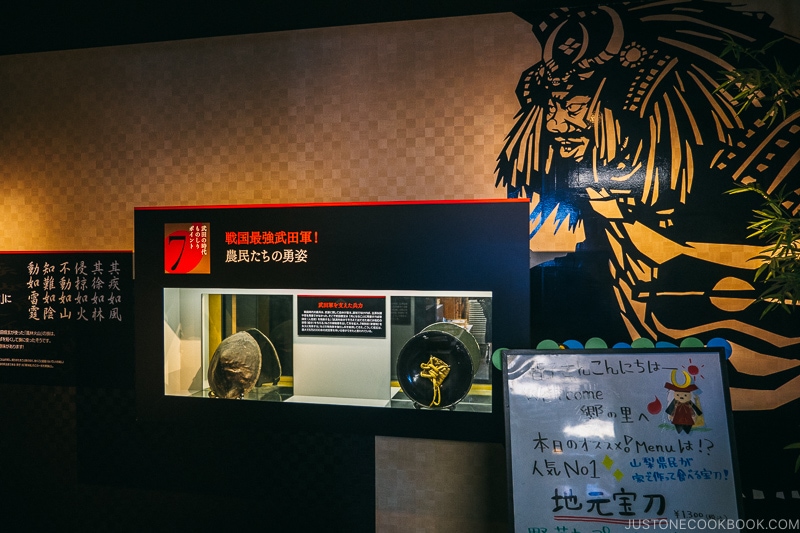 Lastly, we didn't eat there but you can enjoy local food like hoto noodles in the restaurant while watching Japanese drummers perform.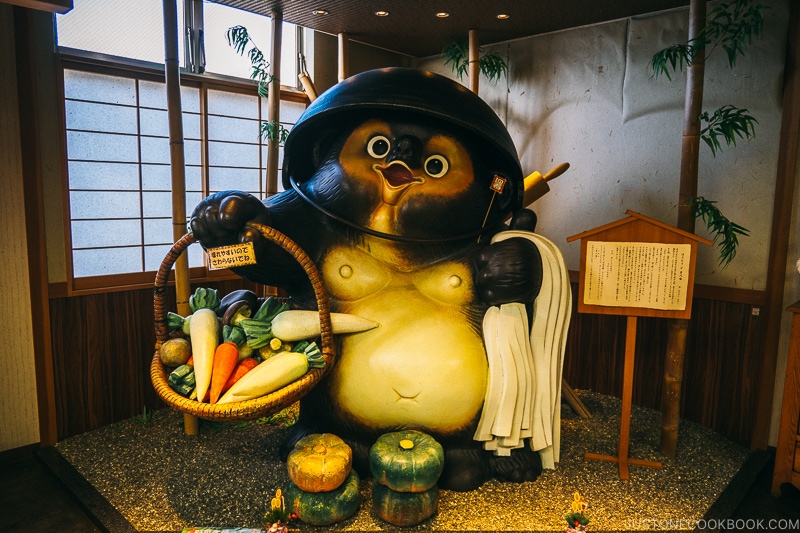 Please note that Furinkazan Hibiki No Sato closed permanently in Jan 2020.
Hotel Sekifu ホテル石風
We booked our New Year's hotel quite late because of a snafu on our end. We had originally booked a different hotel to celebrate the New Year. However, long story short we realized that we booked a "room-only" plan and it didn't include any meals (tip #4 above).
Yikes! After a frantic search, our best option was Hotel Sekifu which is a mid-tier hotel and we upgraded the included meal plan for New Year's eve.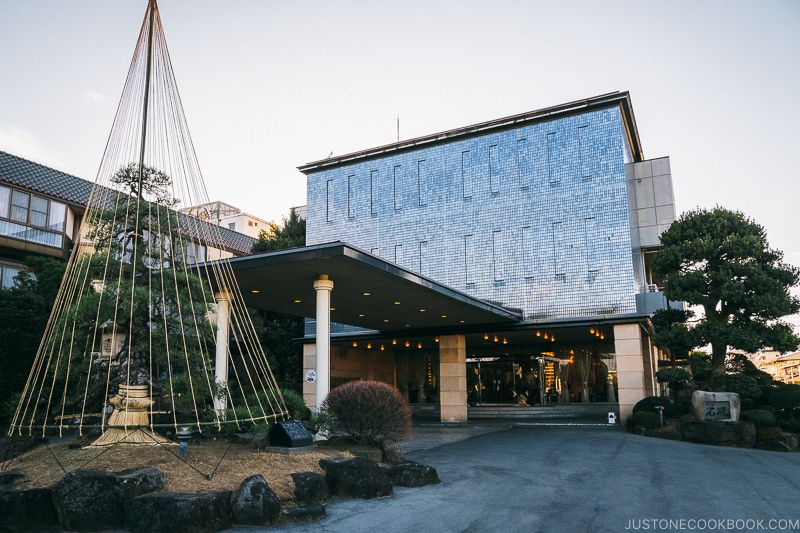 Compared to their normal rates, the hotel charged almost a 100% premium increase for the New Year's stay. The hotel premium is pretty standard in Japan during the New Year's holiday.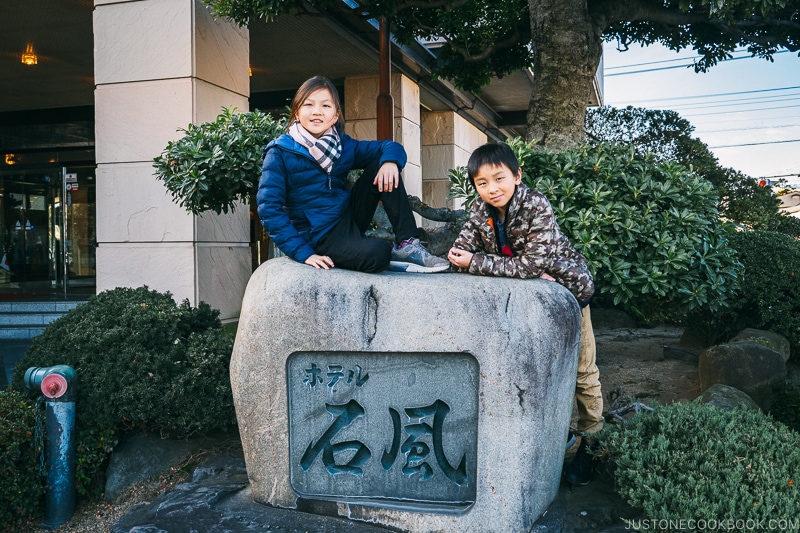 To greet the New Year, decorations like Kado Matsu (門松) were set up on both sides of the hotel's front entrance. Kado matsu are made of pine and 3 bamboo stalks that are cut diagonally in different lengths. Pine boughs are symbolic of longevity and bamboo stalks are symbolic of prosperity.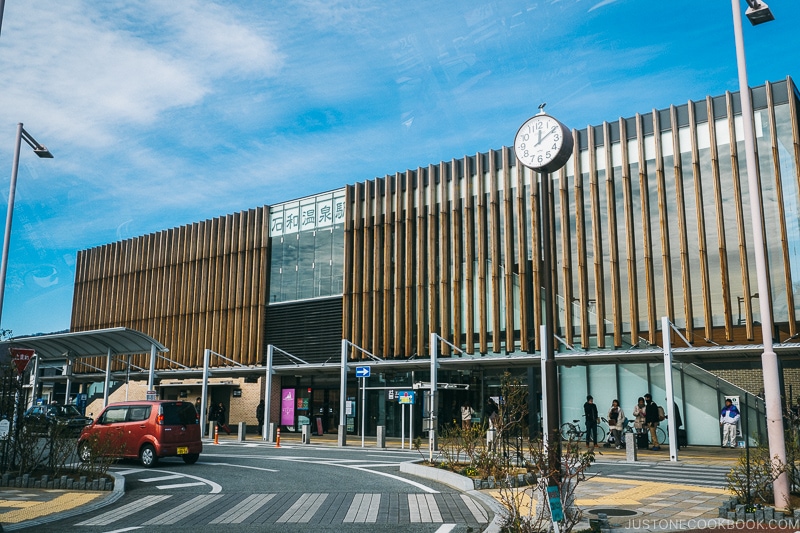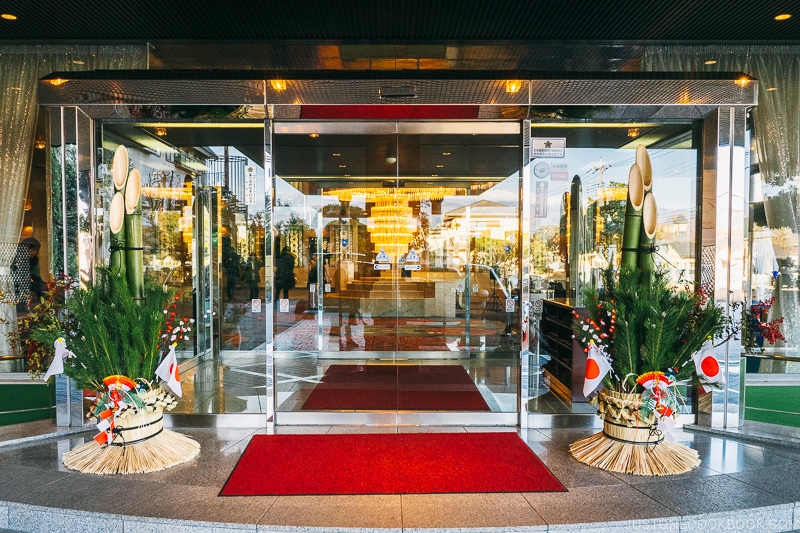 The interior of the hotel was a bit dated but very clean. The style is very glam 80's with lots of glass and crystal lights, blue chairs, and gold accents in the lobby.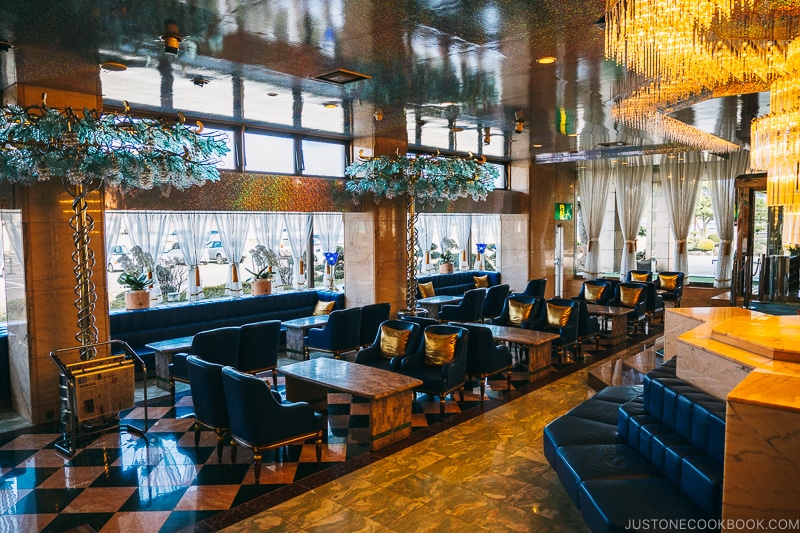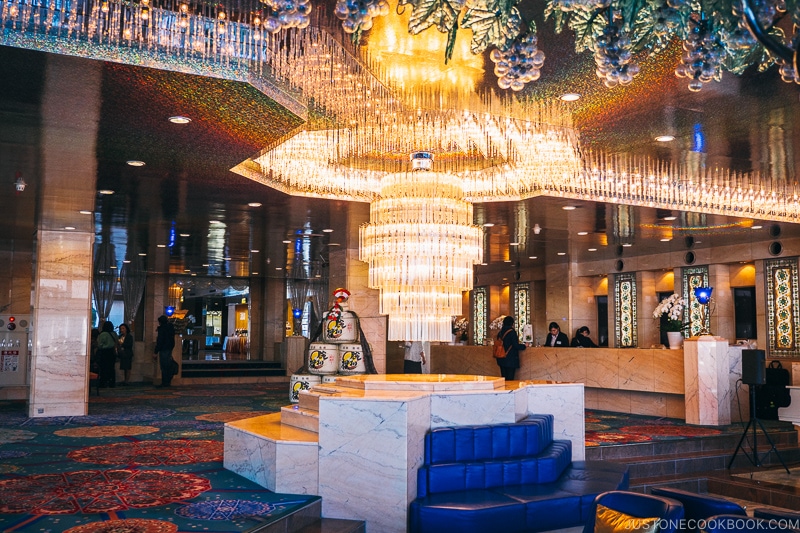 The walkway to the rooms and the common area is a bit more understated with classic Japanese architecture and accents.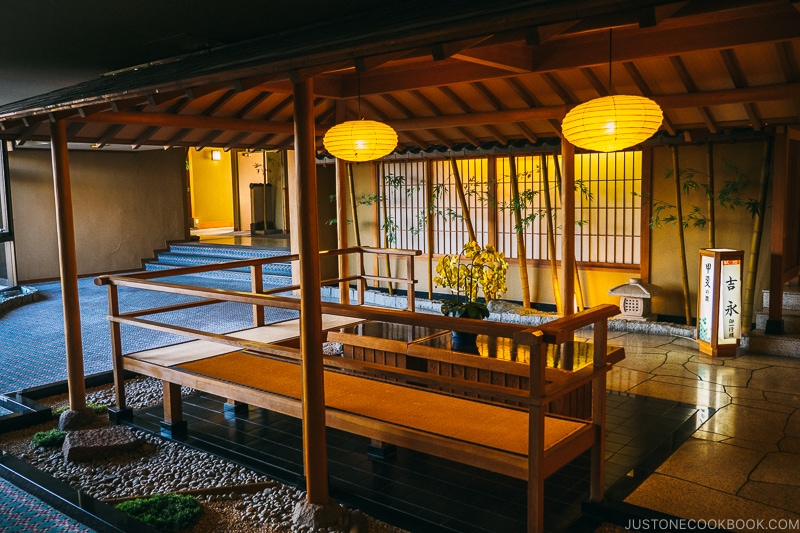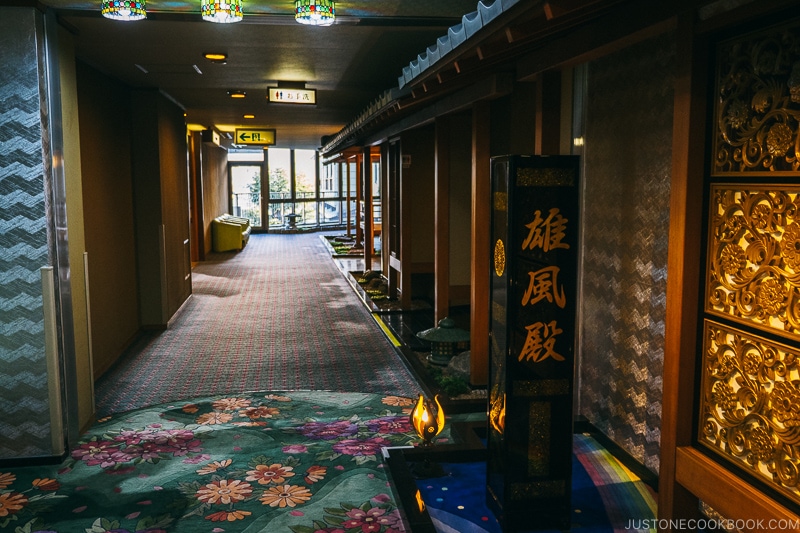 Hotel Rooms at Hotel Sekifu
Outside the room, there were more New Year's decorations.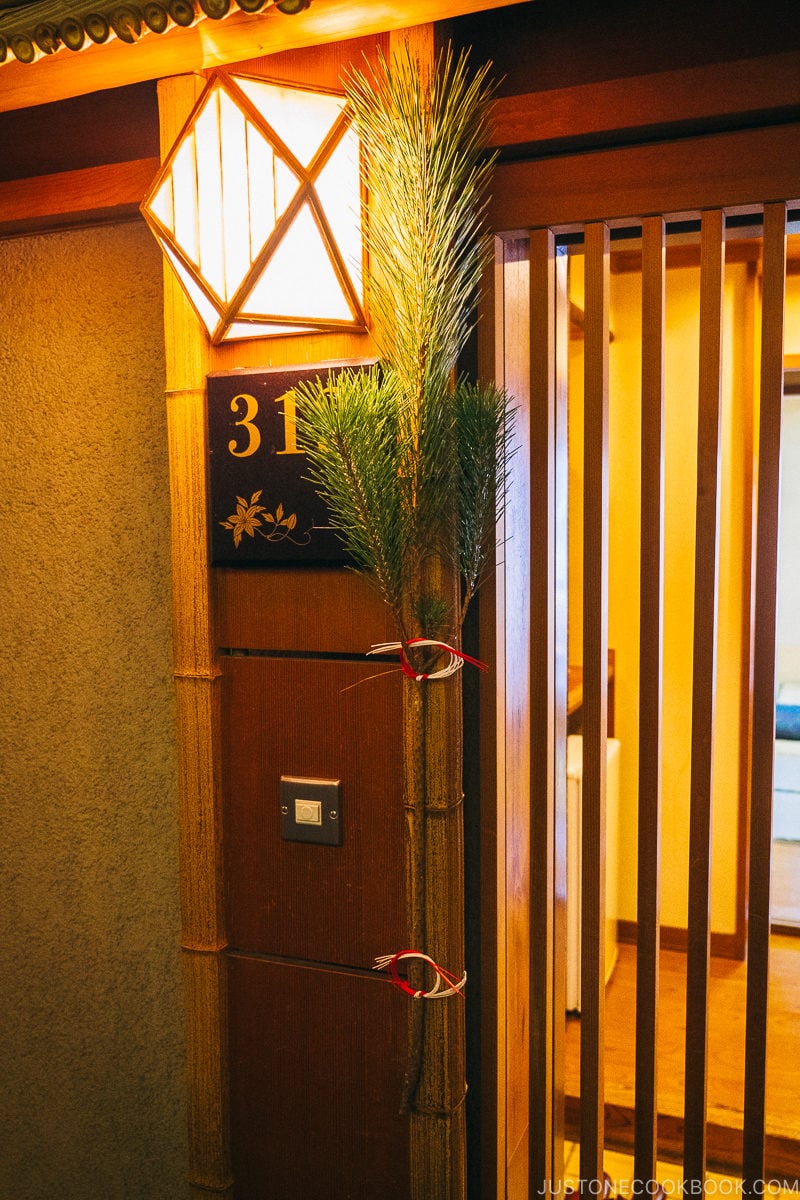 The rooms we reserved had the basic ryokan layout, with a sitting area by the window and a large tatami room in the main area.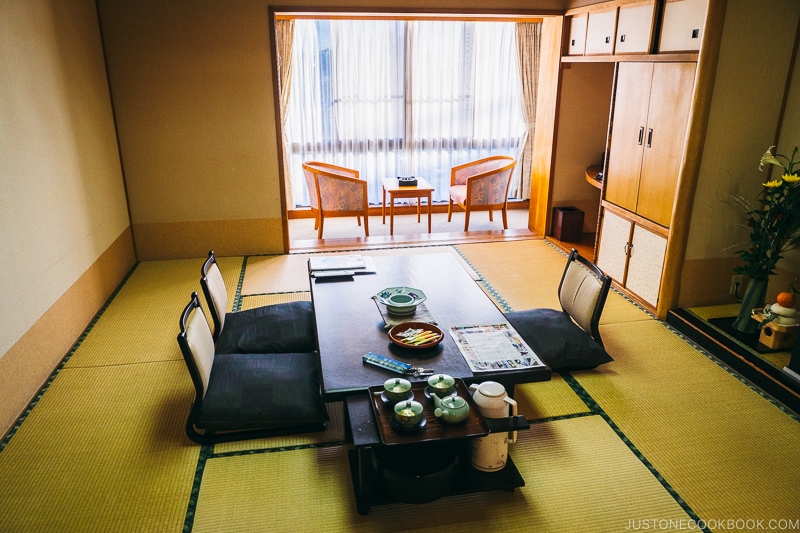 Inside the room, there were more New Year's decorations with kagami mochi and flower decoration.
Some of the rooms have a great view of the hotel's Japanese garden from the window.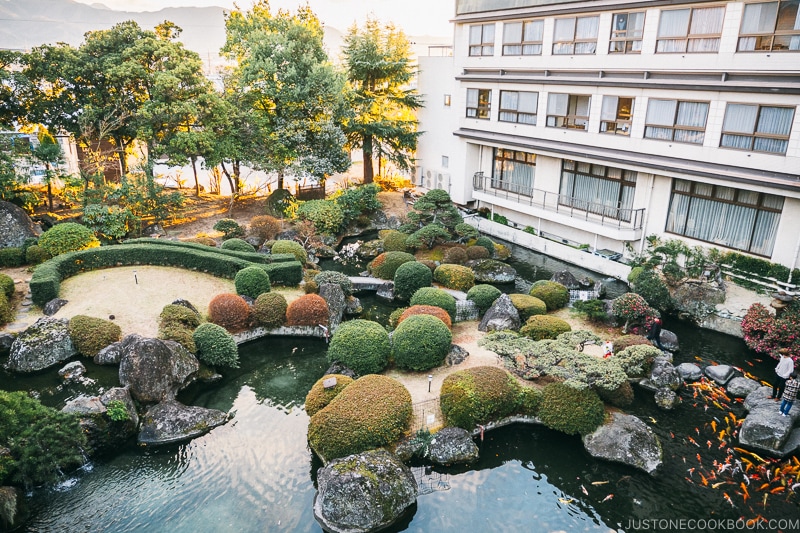 Hotel guests are able to walk around the garden and feed the koi fish in the pond.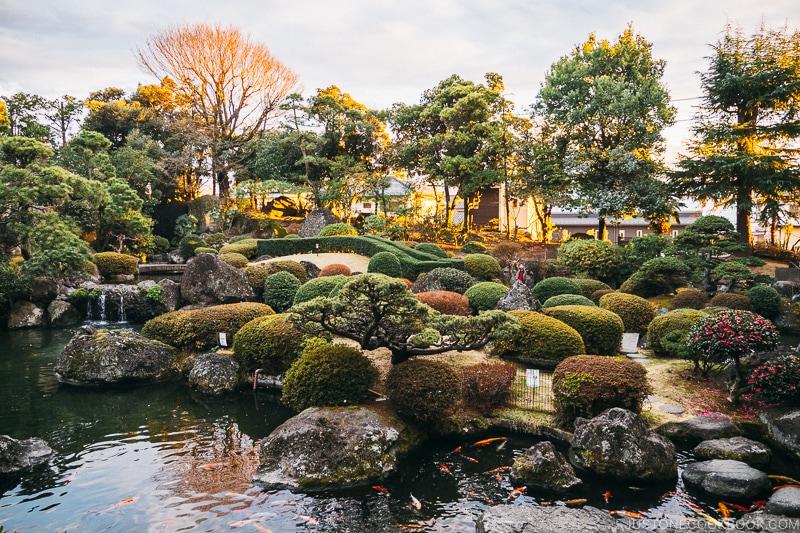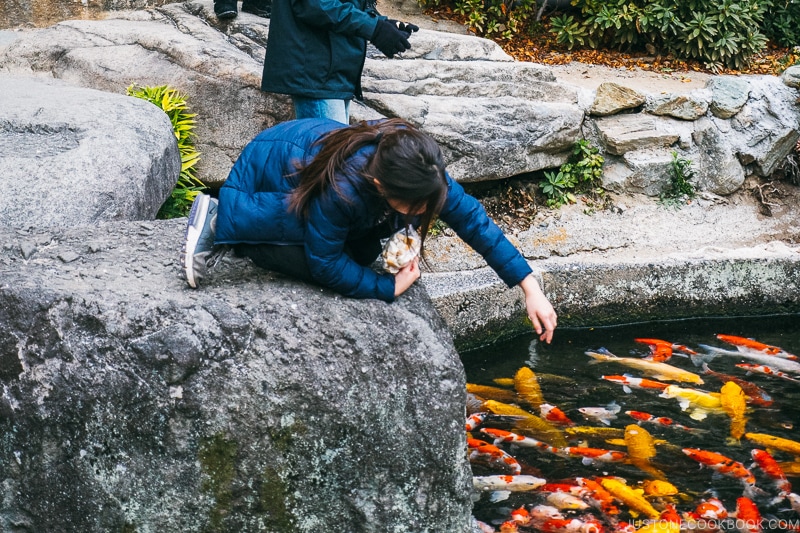 New Year Eve Dinner
When it was dinner time, we headed to the hotel's dining room.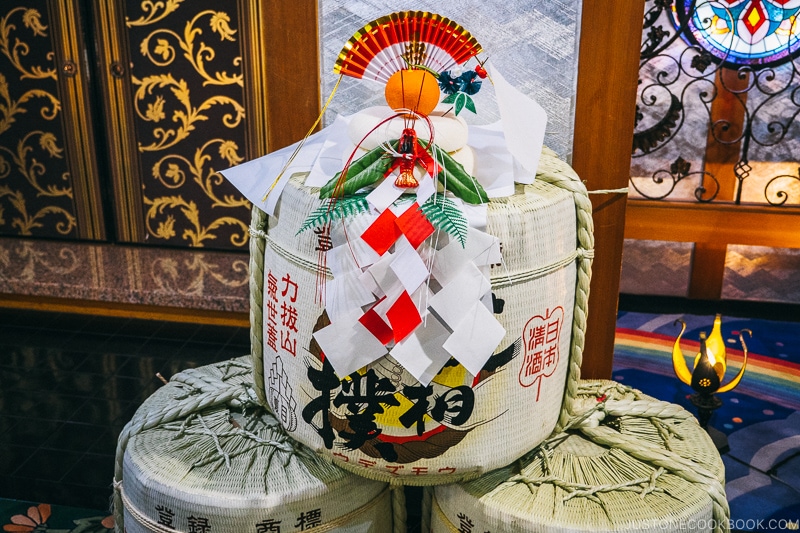 The dining room is unusually ornate for a Japanese ryokan. With a golden painting of Mount Fuji on one wall.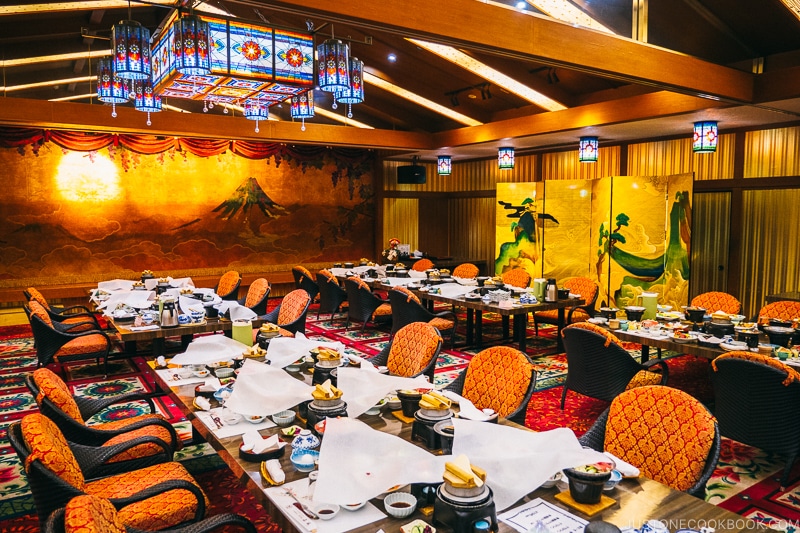 The upgraded New Year eve's meal was opulent and completely over the top. It included lobster, abalone, shark fin, and king crab. These are all unusual dishes for ryokan meals.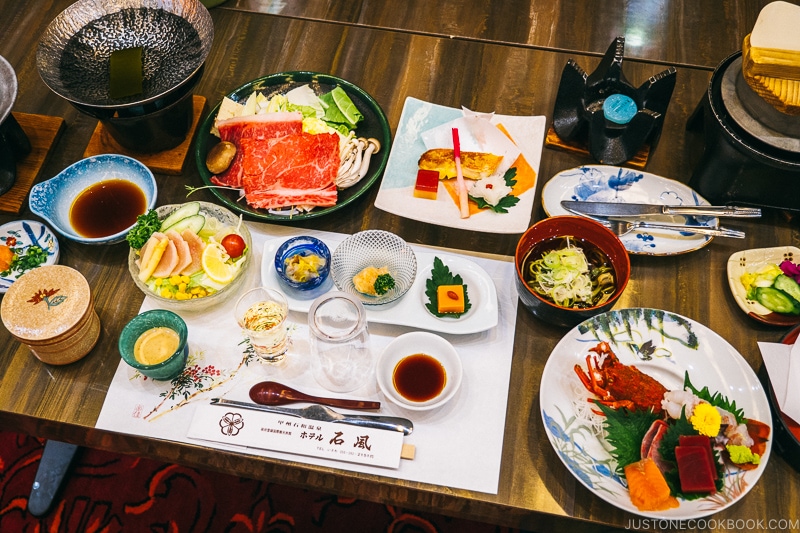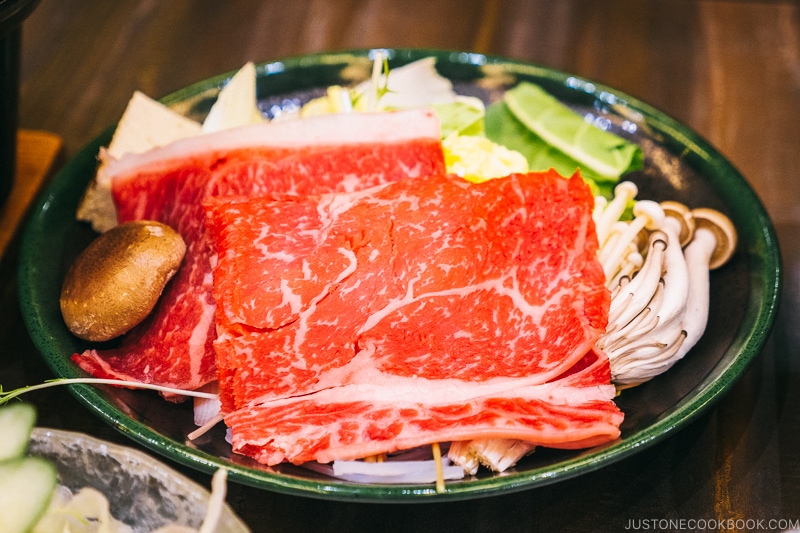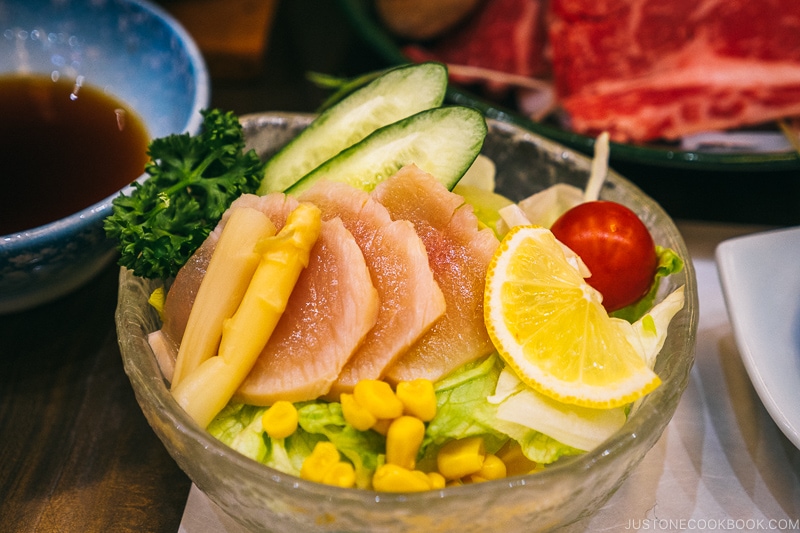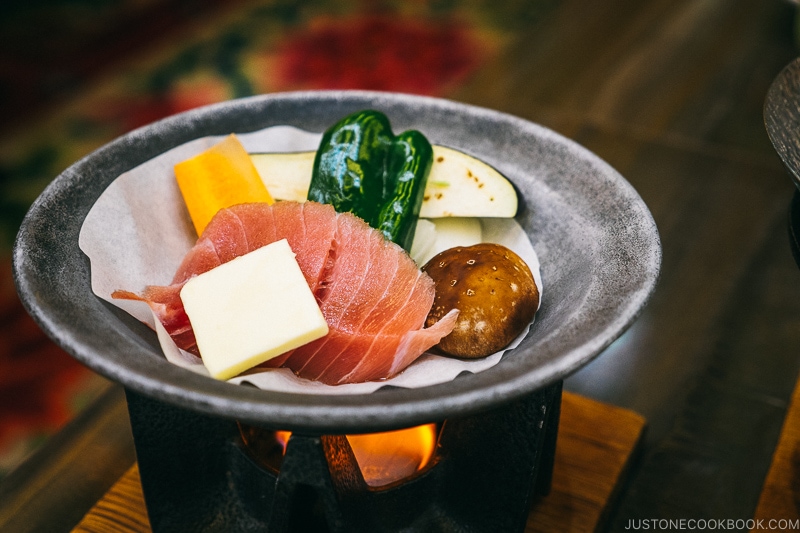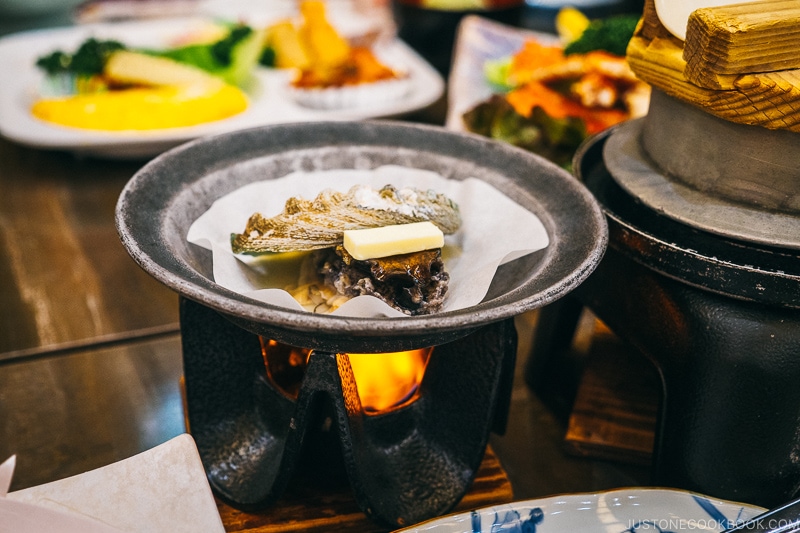 It was way too much food but everything was excellent. However, it lacked the exquisite details of Kaiseki meals.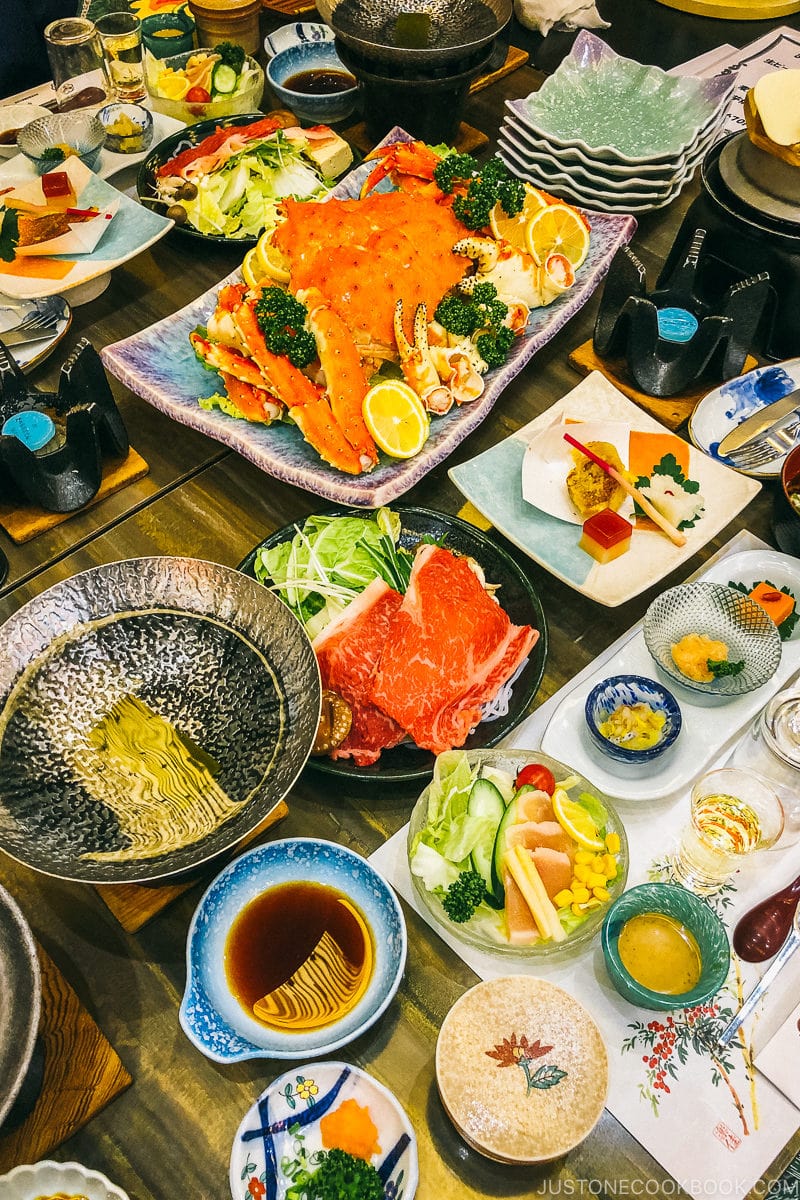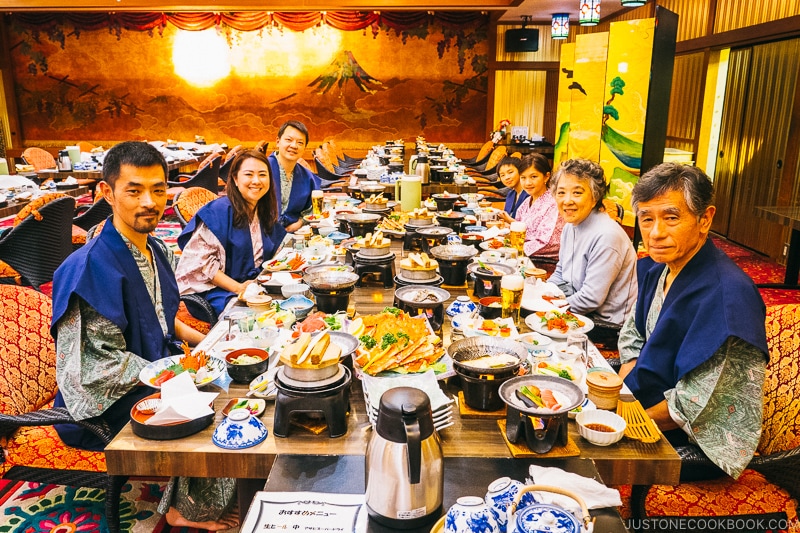 After dinner, the hotel staff had set up the room with futon for us to sleep in.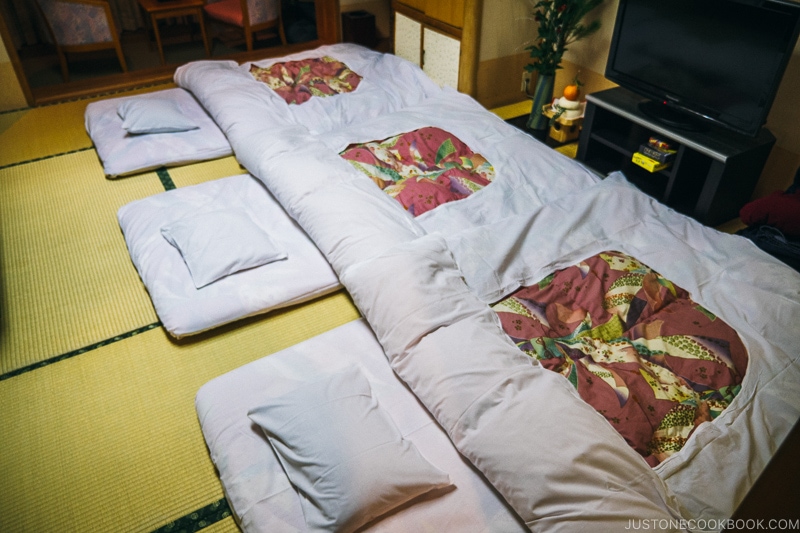 Since it was New Year's eve we had no reason to go to sleep early and miss the countdown!
First, we soaked in hot springs after dinner, played games, and watched the classic Kohaku Uta Gassen (NHK紅白歌合戦) with the entire family. The children had so much fun with their grandparents. The grandparents were really good sports to play Uno, Jenga, and other board games with us.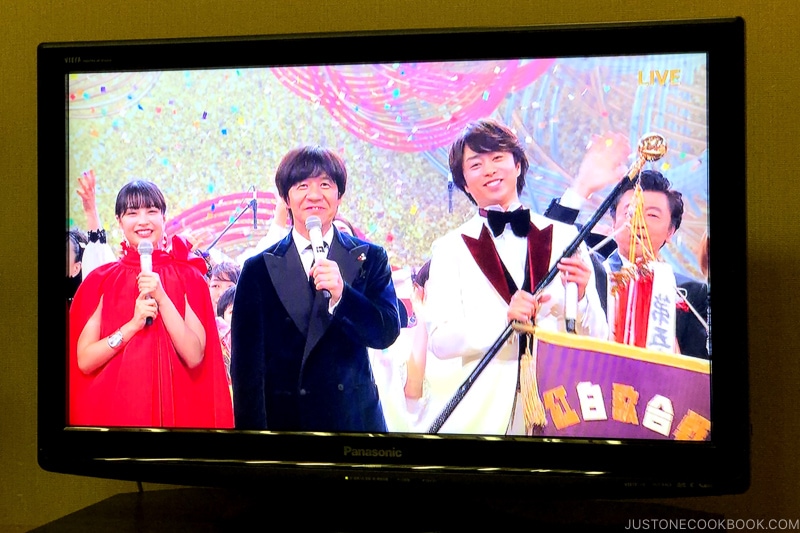 When it was almost time to count down to the New Year, the tv showed the large crowd gathers in spots such as Shibuya to do the count down. When the count down was over, we could hear the nearby temple striking their bell (learn more here).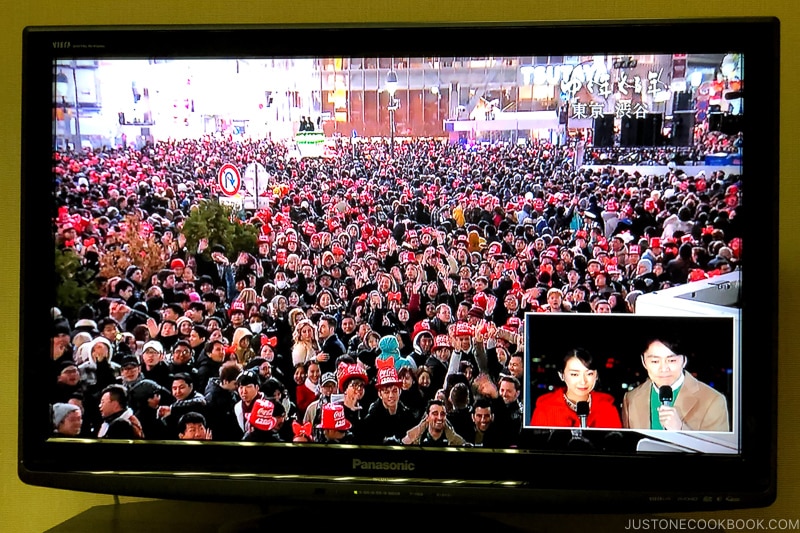 Praying at Shrines on New Year's Eve
After midnight passed, we dressed warmly and headed towards the local shrine to pray for the New Year.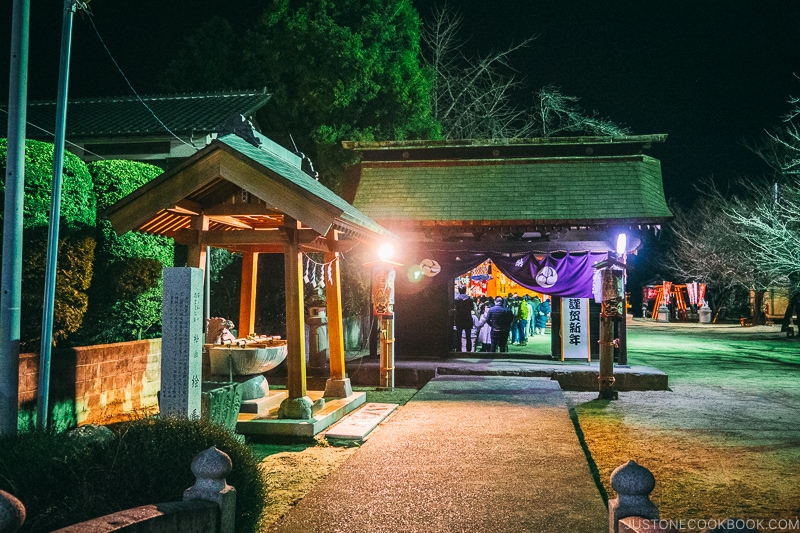 There were plenty of people ahead of us in line already by the time we arrived at the shrine. The mood at the shrine was quiet and peaceful.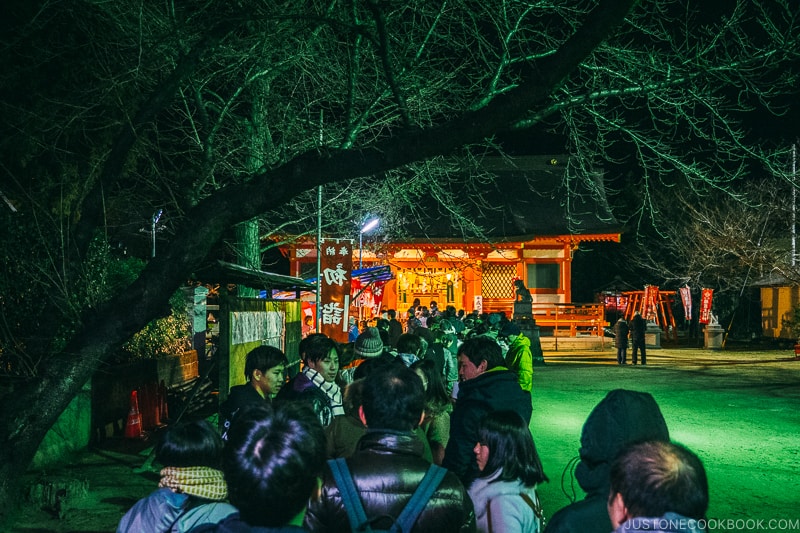 The shrine had volunteers serving warm amazake to the visitors waiting in line to pray.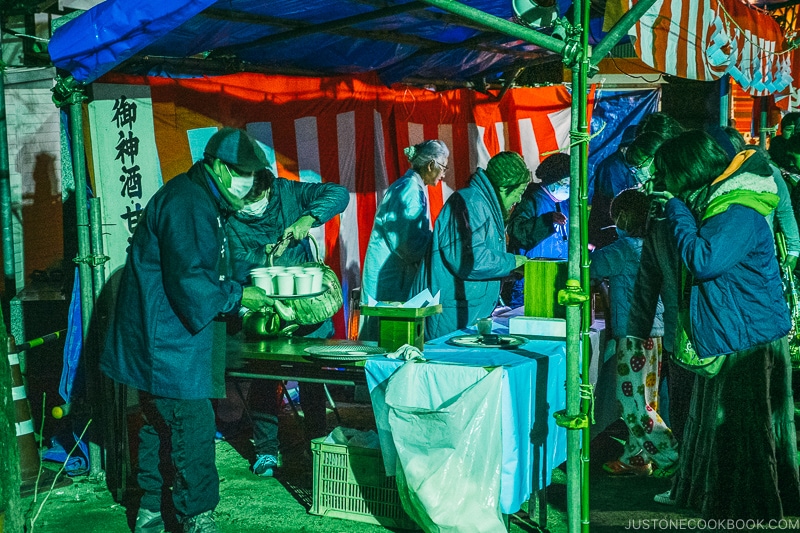 When it was our turn to pray, we wished for good health and happiness for the family.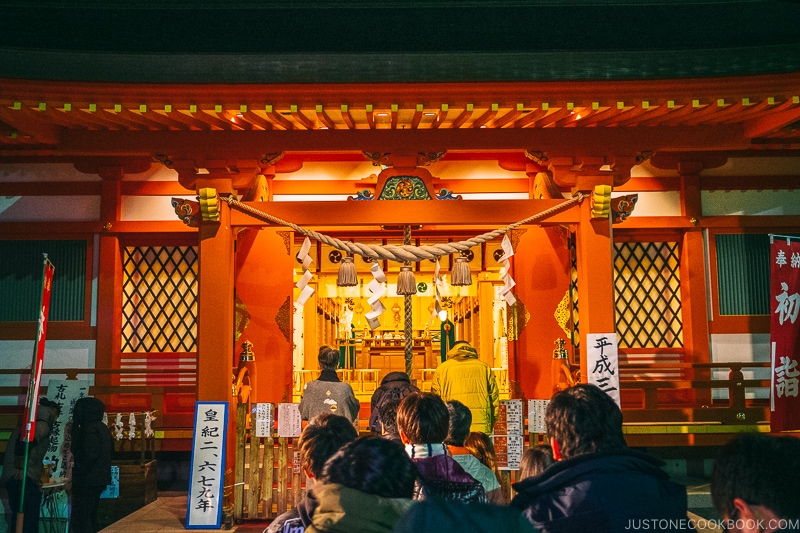 At the shrine, there was a booth selling various good luck charms to ward off evil spirits for the New Year. Depending on each person's goal, you can buy different charms. Charms include good luck for school, relationship, safety, health, or success with business.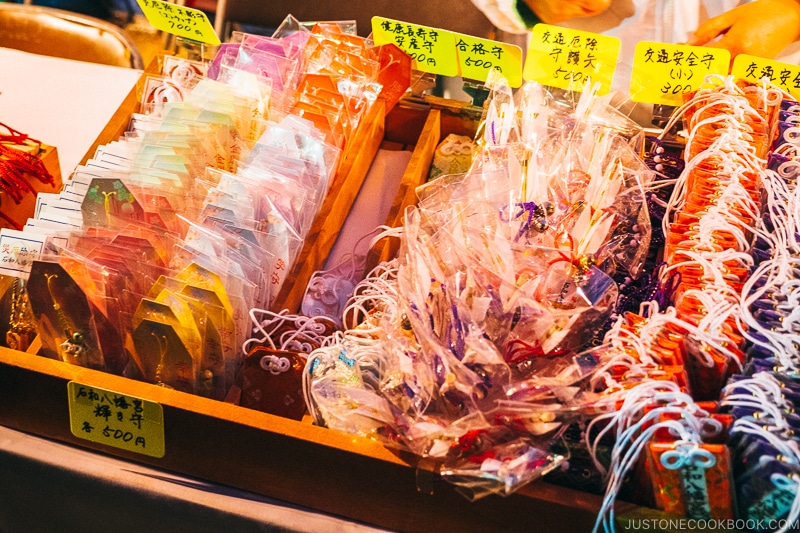 New Year's Day and Osechi Ryori
The New Year's day started with a beautiful sunrise over the mountains. The first thing we did was go soak in the hot springs to warm up.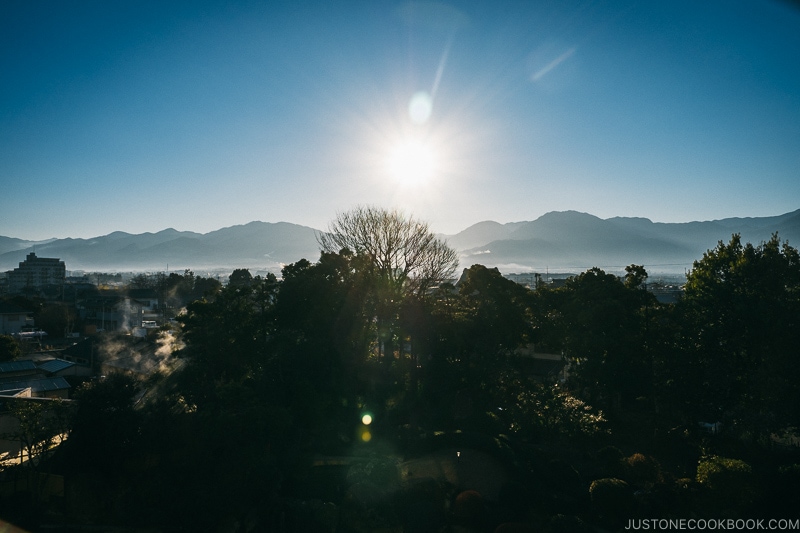 After soaking in the hot springs, we headed down to breakfast. The breakfast included many classic osechi ryori dishes like datemaki and tazukuri.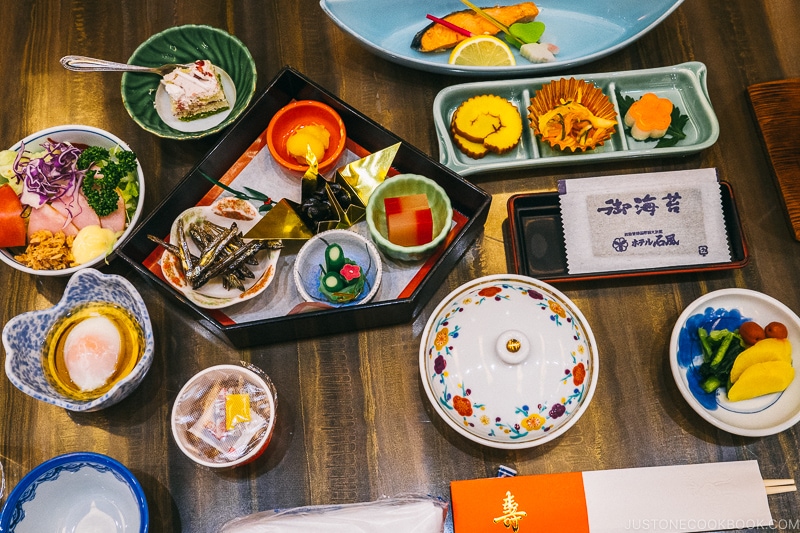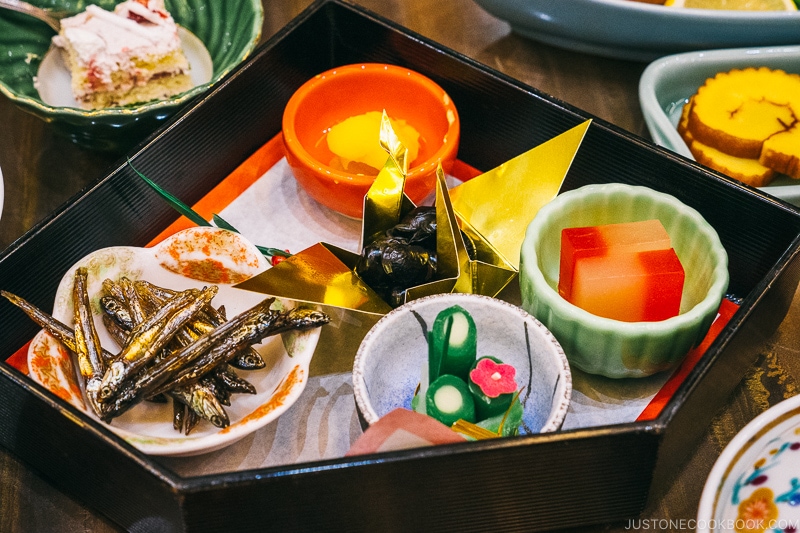 After breakfast, there was complimentary sake in the lobby for guests to enjoy and welcome the new year.
We stayed in Isawa Onsen for three days. Besides the hotel stay, we explored the nearby tourist spots and took in the view from the mountain top. We'll share other activities to do in Yamanashi Prefecture including wine tasting, view of Mt. Fuji, and fruit picking in the next post.
Thank you for reading our experience spending the New Year's at Isawa Onsen. We hope the information will be helpful for you if you decide to spend the New Year relaxing at a hot spring resort in Japan.
Yamanashi Travel Guides
Things to do Around Lake Kawaguchi
Yamanashi Fruit Picking and Wine Tasting