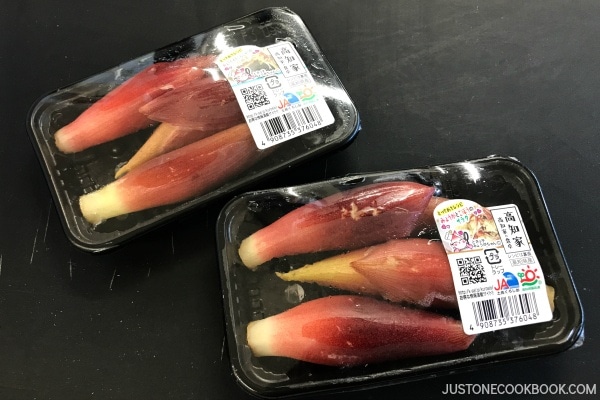 Myoga (ミョウガ, みょうが, 茗荷) is the species Zingiber mioga in the Zingiberaceae family. It is native to Japan, China, and Korea.
Only flower buds and flavorful shoots are edible and they are finely shredded and used as garnish in Japanese cooking.
It is sometimes called myoga ginger or Japanese ginger.