From the world heritage shrines and temples to the Imperial Villa, we'll show you in this travel guide the best way to spend a day exploring places to go and things to do in Nikko.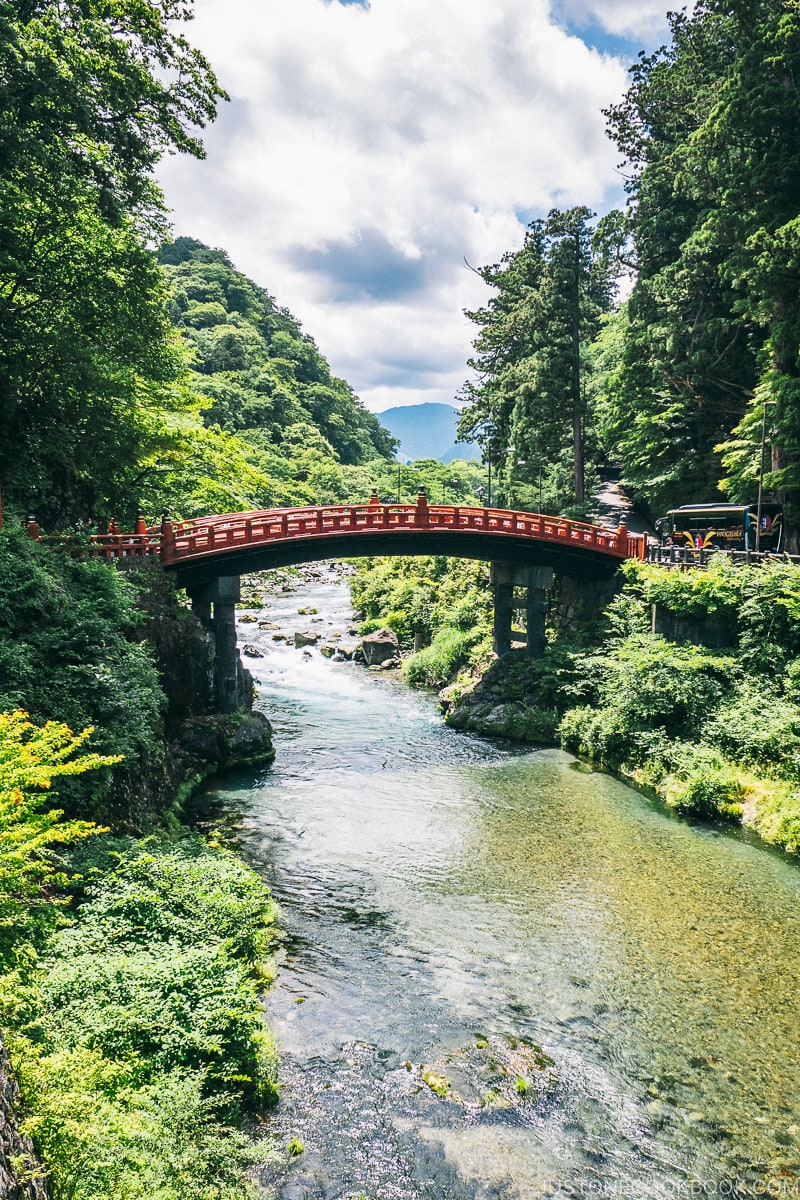 Nikko's beautiful scenery is reason enough to visit the area. However, there are many places to visit and things to do in Nikko as well. We'll share our experiences with you and help you plan the best trip in this travel guide.
Nikko Itinerary
Nikko Futarasan Jinja 日光二荒山神社
Nikkosanrinnoji Taiyuin 日光山輪王寺大猷院
Nikko Toshogu 日光東照宮
Nikkozan Rinnoji Temple 日光山輪王寺
Shinkyo Bridge 日光二荒山神社神橋
Nikko Tamozawa Imperial Villa Memorial Park 日光田母沢御用邸記念公園
Kanmangafuchi Abyss 憾満ヶ淵
The first thing to keep in mind is there will be a lot of walking in Nikko so wear comfortable shoes. The historic UNESCO Shrines and Temples of Nikko are located on a hill so our recommendation is to start Futarasan Jinja at the top of the hill and make your way down. This way it's easier on your legs.
You can take the Nikko World Heritage Loop bus from Nikko Station to take you to Futarasan Jinja. If your goal is to take lots of pictures without too many people in them, then start at Toshogu first and then make your way to Futarasan Jinja. Our recommendation is regardless of which one you start at, begin your day early if you are going to follow our suggested itinerary.
Nikko Futarasan Jinja 日光二荒山神社
Nikko Futarasan Jinja dates back to 782 and is dedicated to the mountain gods. It was established by monk Shodo Shonin who founded the nearby Rinnoji Temple and Shinkyo Bridge.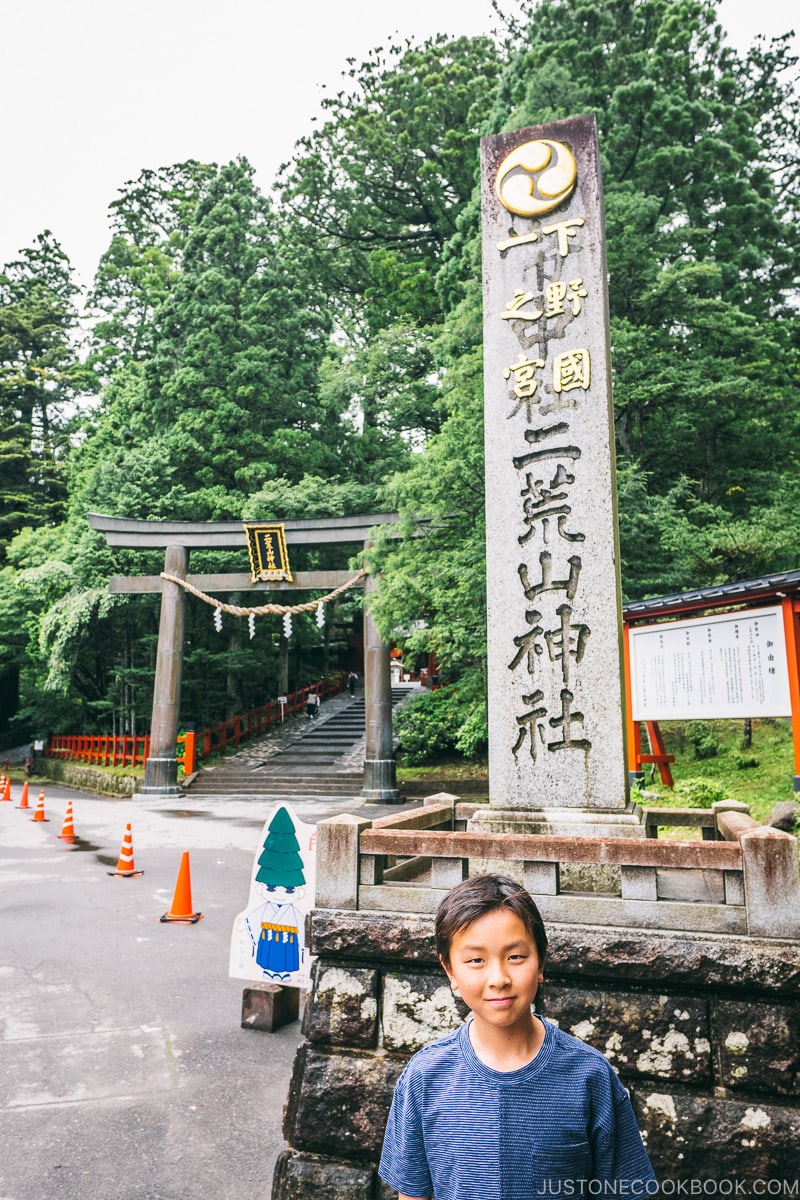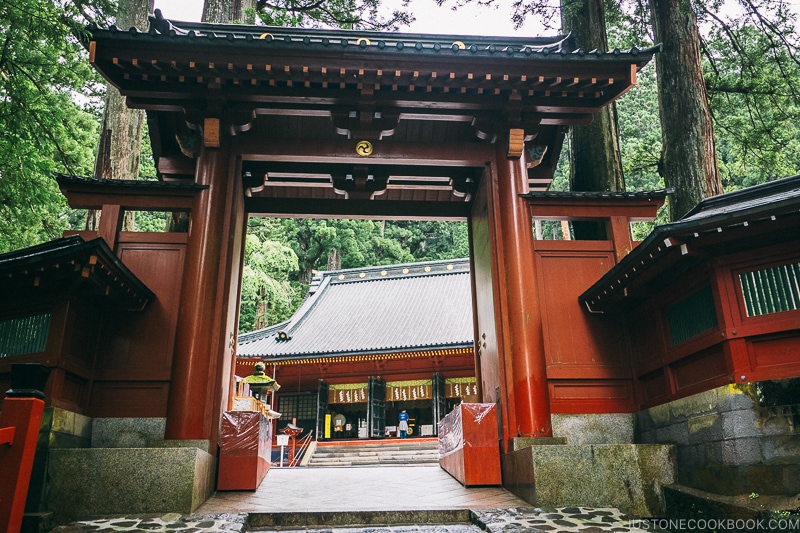 On the shrine grounds, there are a number of smaller shrine buildings and special trees for praying and worshiping. Each of the shrines or trees for worshipping has a different purpose, from the relationship with children or between the couple to friendship.
The majority of the shrine building are all recognized as part of UNESCO World Heritage.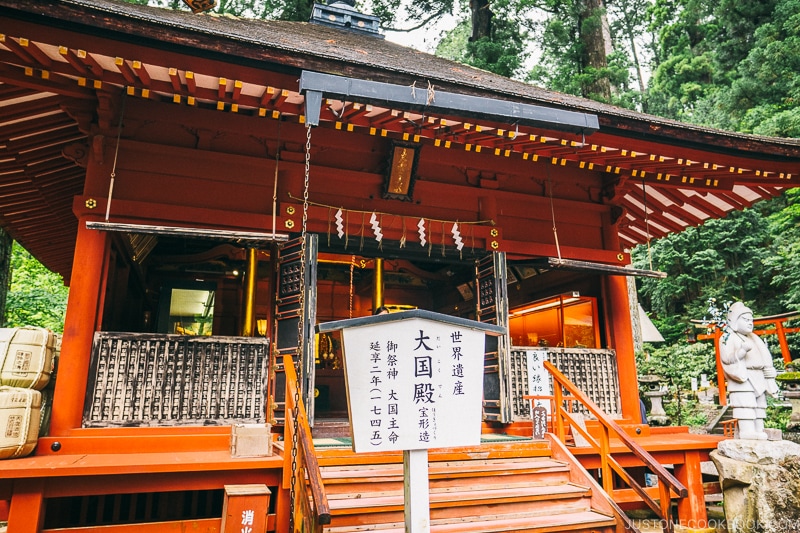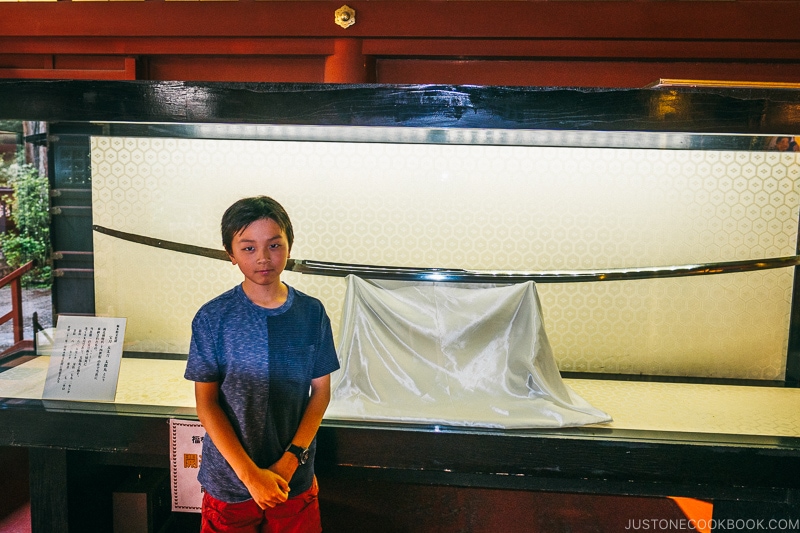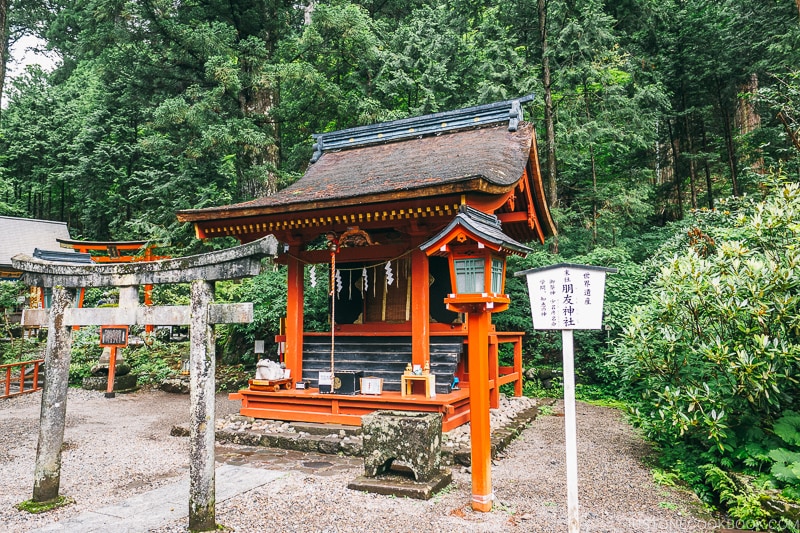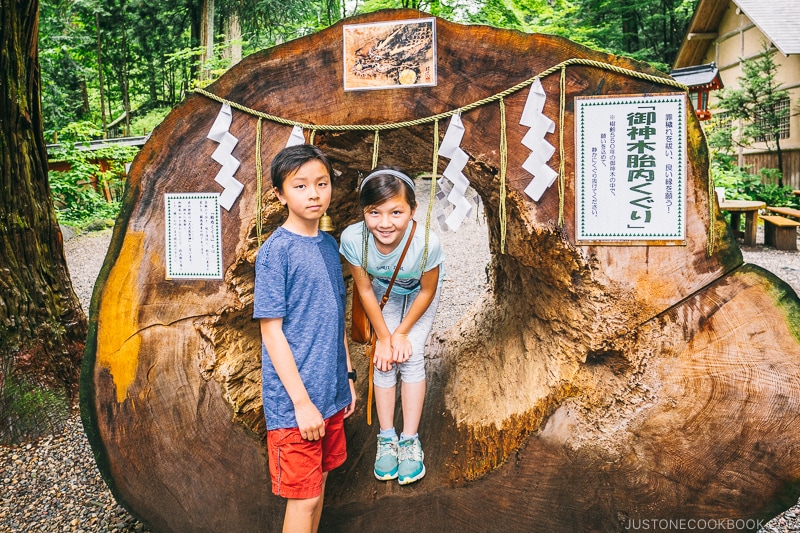 The main shrine was under repair during our visit so we couldn't enter.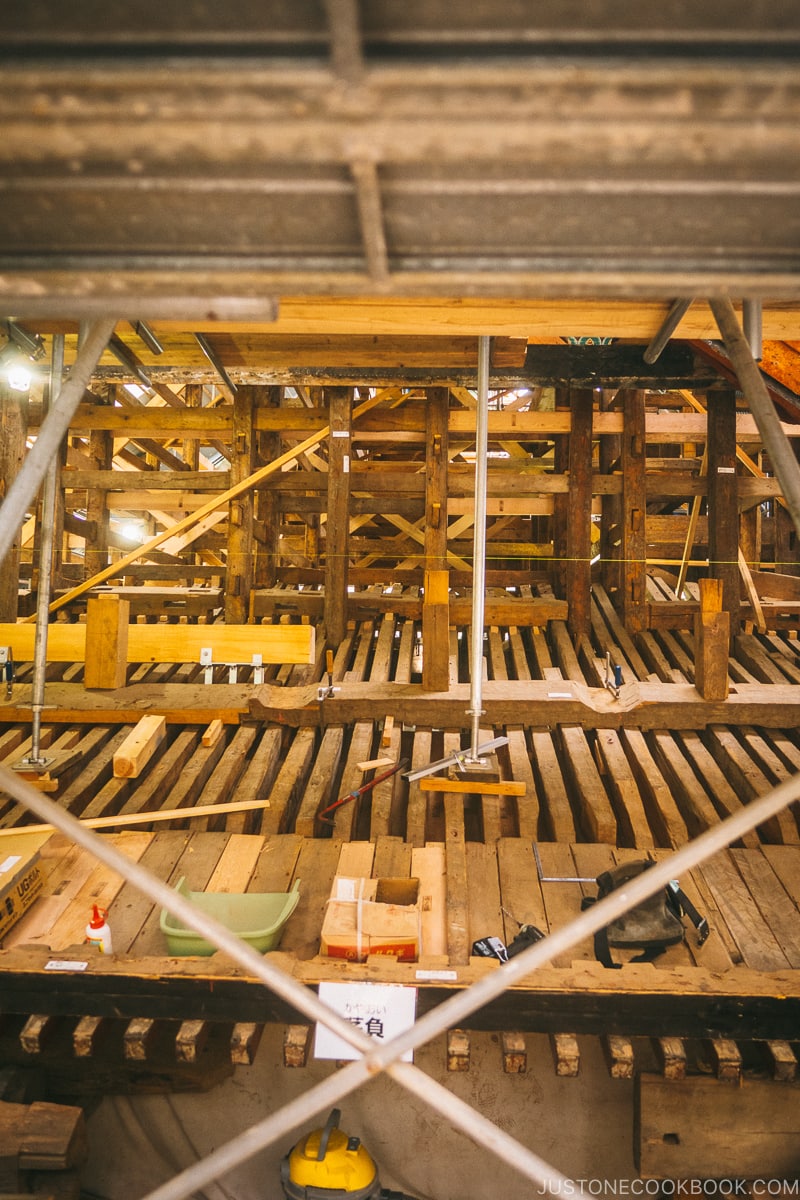 Nikkosanrinnoji Taiyuin 日光山輪王寺大猷院
Right next to Nikko Futarasan Jinja is Nikkosanrinnoji Taiyuin. It is the grave of Tokugawa Iemitsu (徳川 家光), the third ruler of Tokugawa Shogunate. He was responsible for transforming Toshogu into a grand shrine.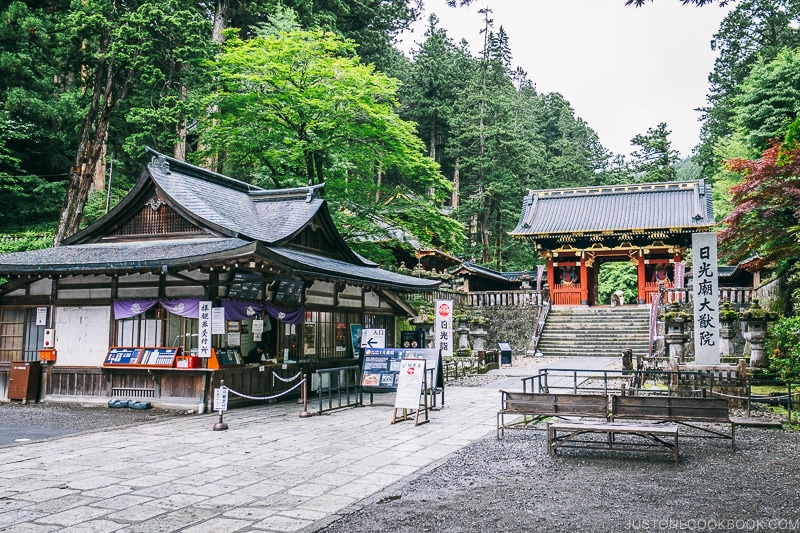 Even though Taiyuin isn't mentioned as much as Futarasan Jinja, Toshogu, or Rinnoji, it is absolutely gorgeous (Taiyuin is administered by Rinnoji). The layout of the gates and path leading to the tomb closely resemble Toshogu but not as grand or ornate. This is by design as Iemitsu wanted to pay respect to his grandfather.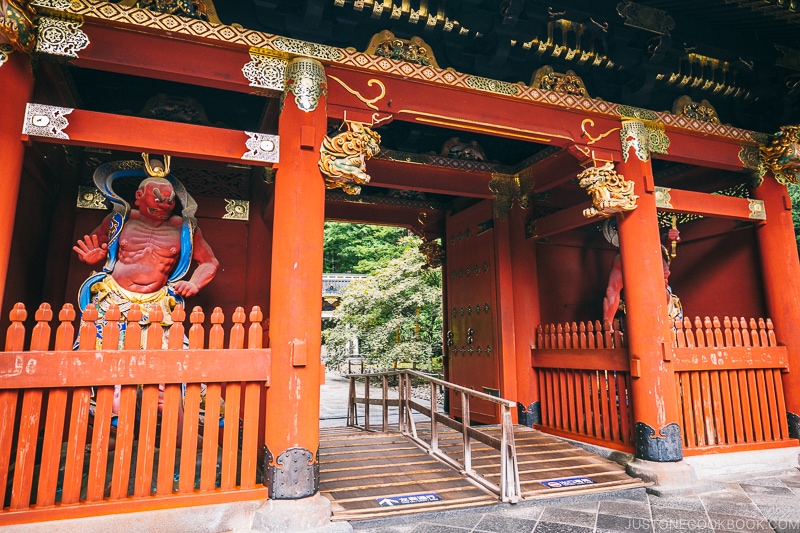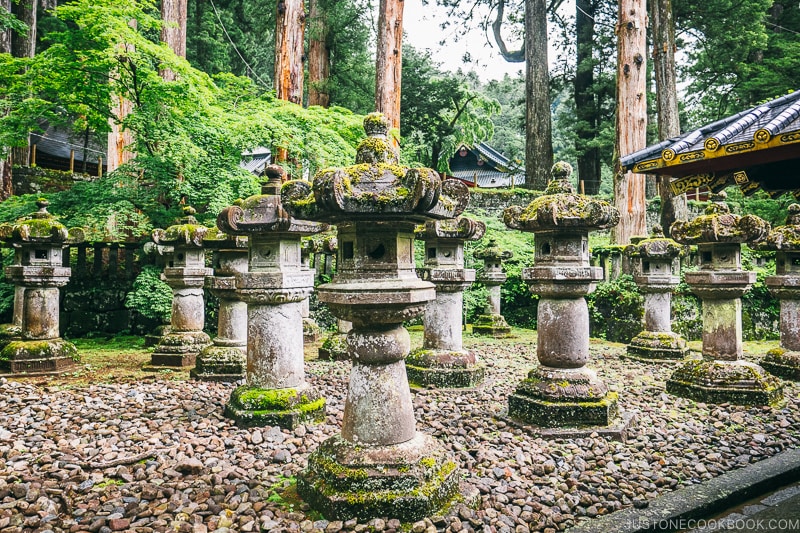 The layout of the gates and walking path are similar to Toshogu. As you head to the main shrine you'll go further and further up the hill.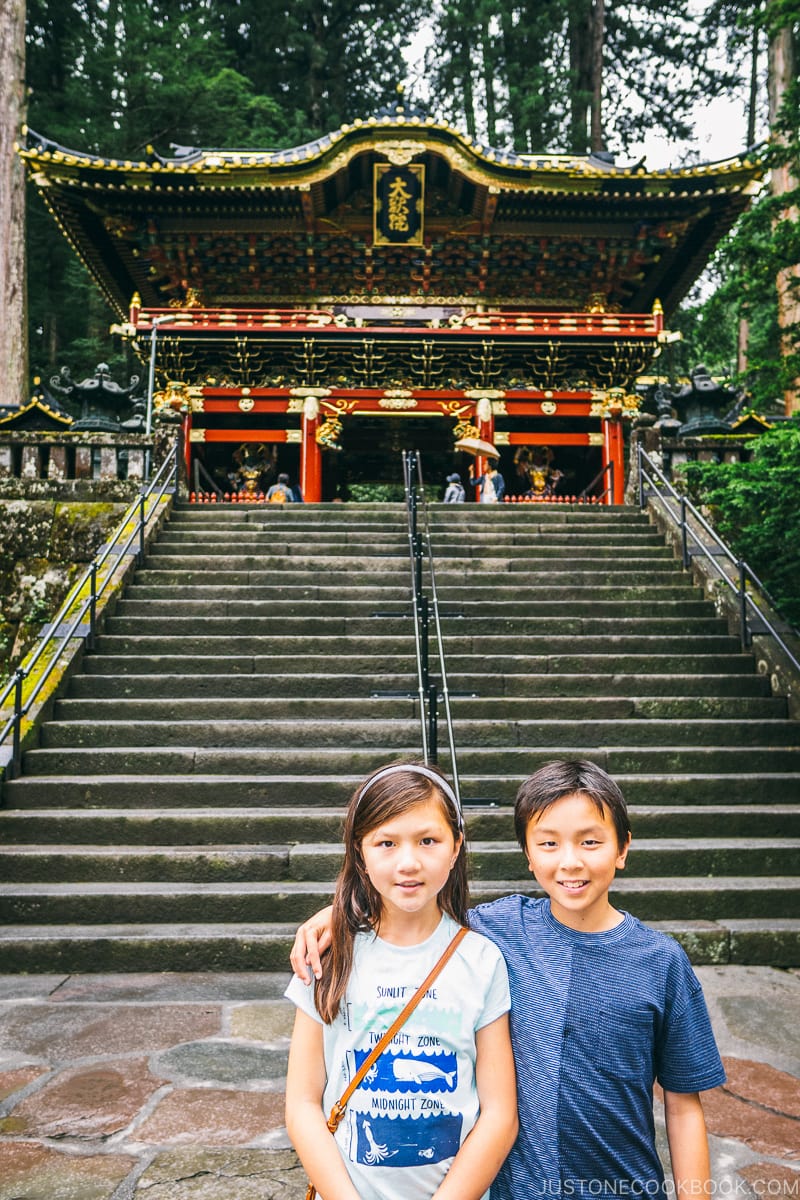 The gates are not as elaborate as Toshogu's but nonetheless still breathtaking and amazing works of art.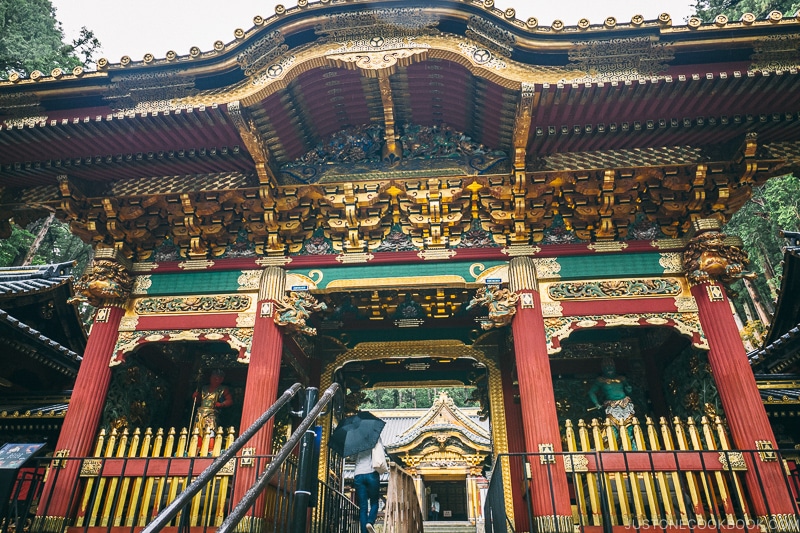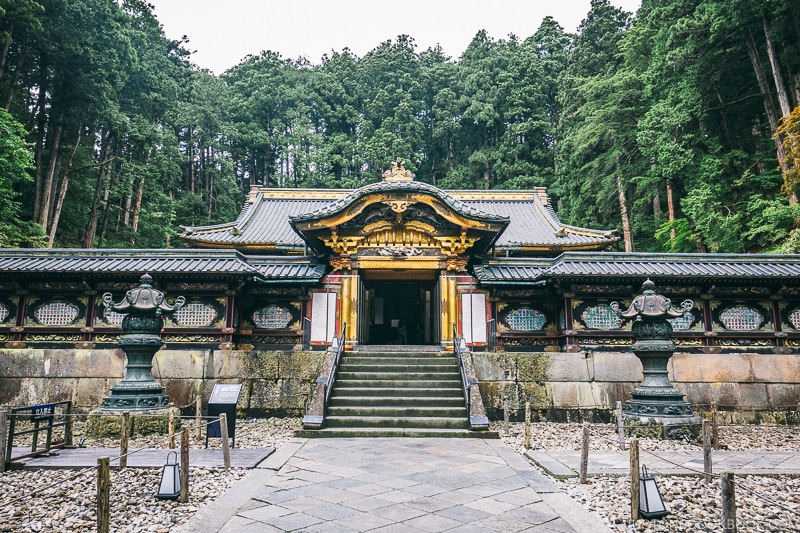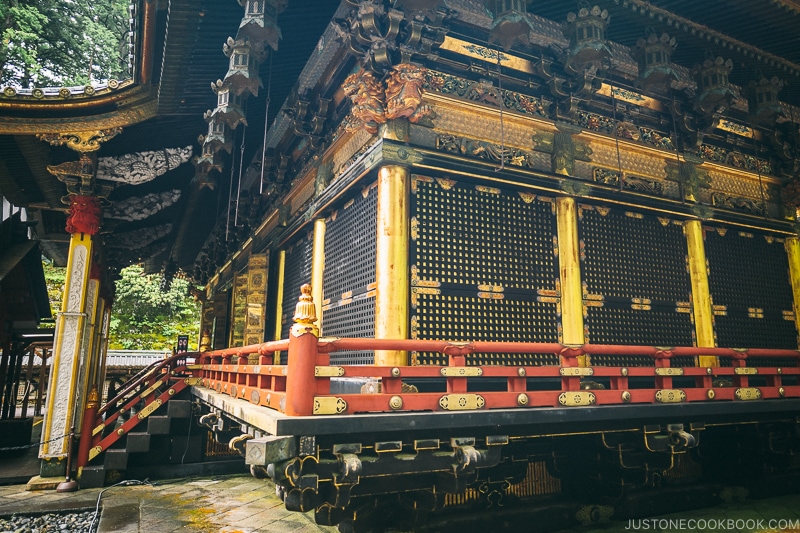 Unlike Toshogu, visitors are not allowed to view the actual grave area behind Koukamon Gate.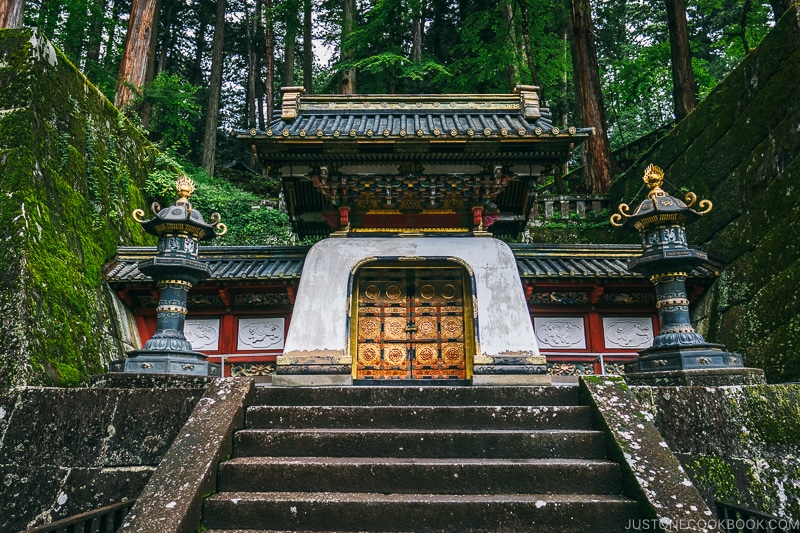 Nikko Toshogu Shrine 日光東照宮
We did a detailed write up on Toshogu Shrine so please check it out here. When visiting Nikko, expect the most crowds at Toshogu.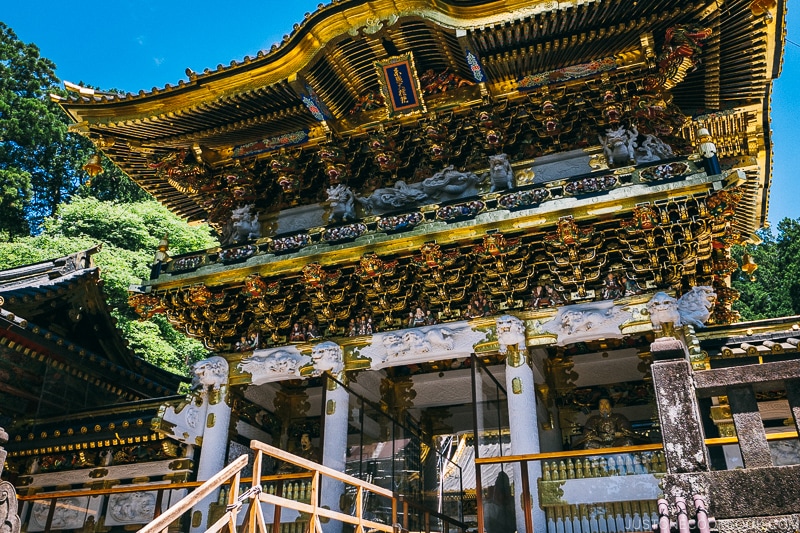 Nikkozan Rinnoji Temple 日光山輪王寺
As you stroll down the hill, head into the Rinnoji Temple. It was founded by the same monk (Shodo Shonin) who founded Futarasan Jinja. The main shrine is currently under repair until 2021 but visitors can still head inside to view the three giant Buddha statues. Each one is over 8 meters (25 feet tall) representing the three mountain gods. Unfortunately, no photos are allowed inside the temples so we can't share them here.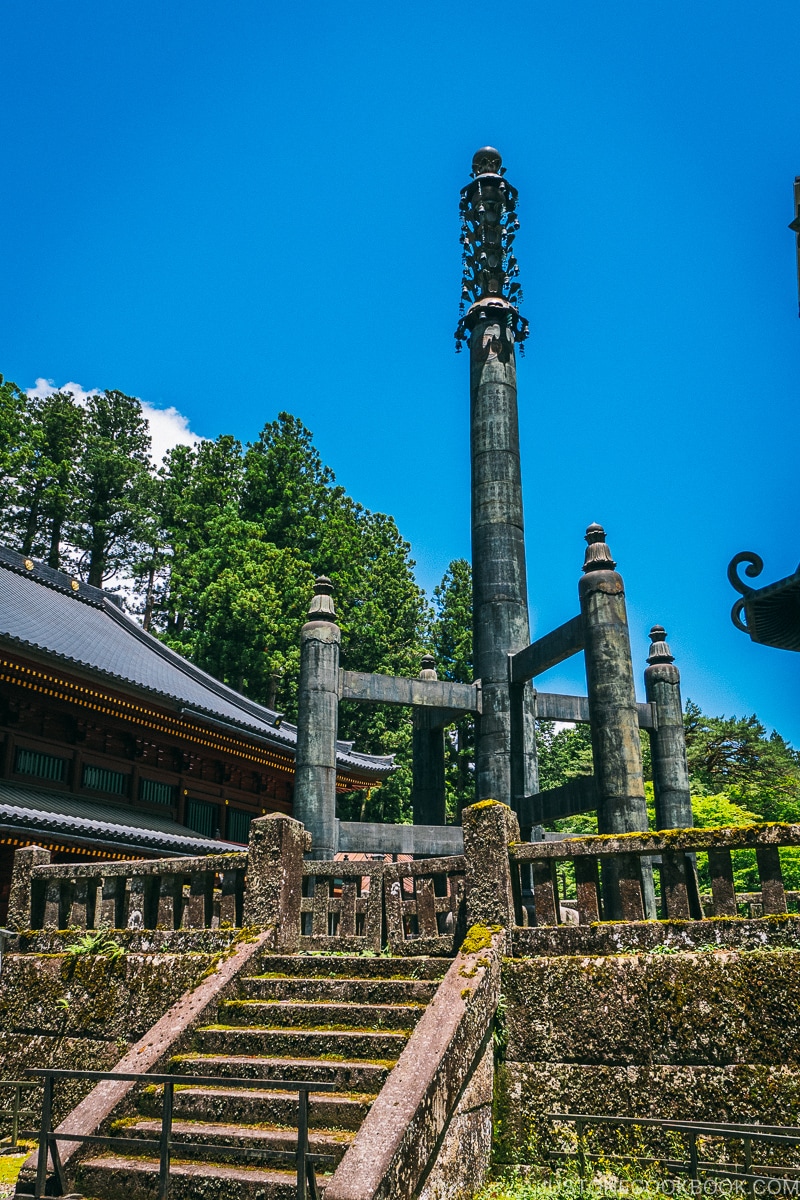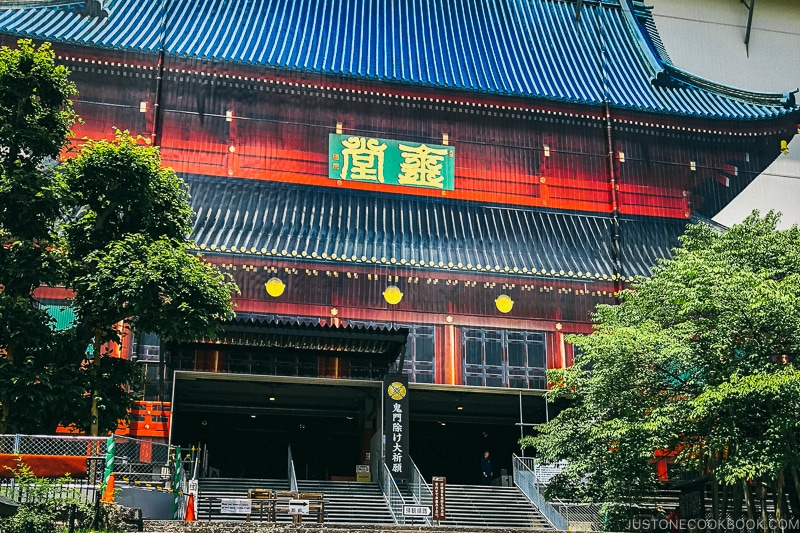 Shinkyo Bridge 日光二荒山神社神橋
Continue to head down the hill and walk to Shinkyo Bridge. The beautiful vermilion bridge crossing Daiya River is considered one of the most beautiful in Japan. The original build date of the bridge is unknown but a major renovation happened in 1636 by Tokugawa Iemitsu (the same shogun laid to rest in Taiyuin).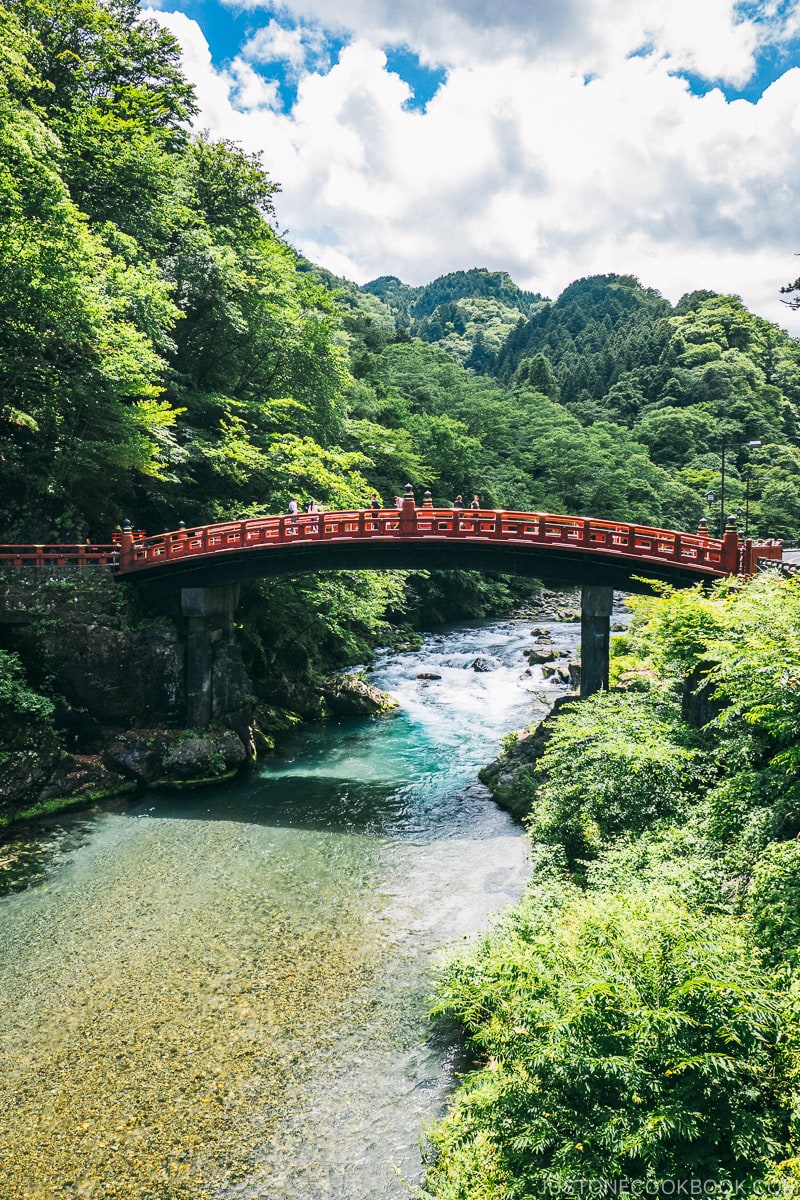 The legend has it that monk Shodo Shonin came to Nikko to teach Buddism but was unable to cross the river. He prayed for divine help and a god appeared on the other side of the river. God threw two snakes which turned into the bridge for Shodo to cross. The bridge was washed out by a flood in 1902 but rebuilt 2 years later with the same method and materials. For a fee, visitors are allowed to cross the bridge and back.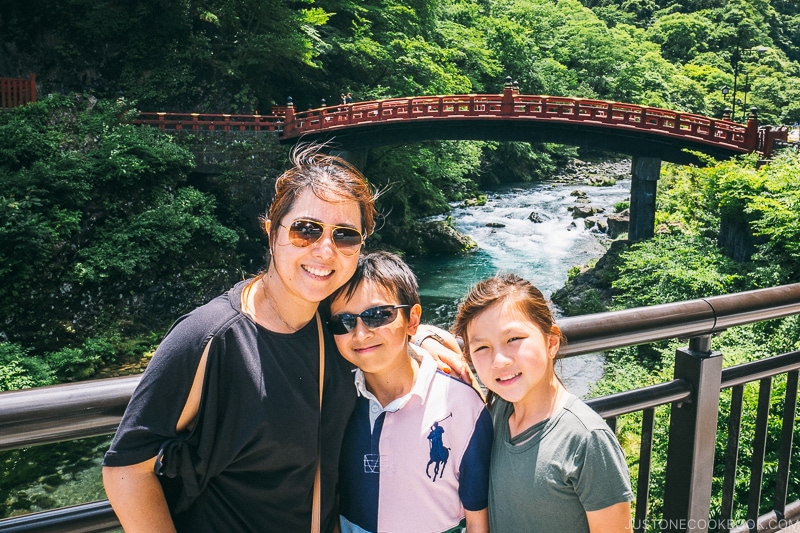 Shinkyoan Soba Shop 神橋庵
By now you're probably getting hungry from walking around. For lunch, we had duck soba noodles at Shinkyoan right next to the bridge. It was quite tasty and in addition to duck soba they also have yuba soba, ramen, and tempura.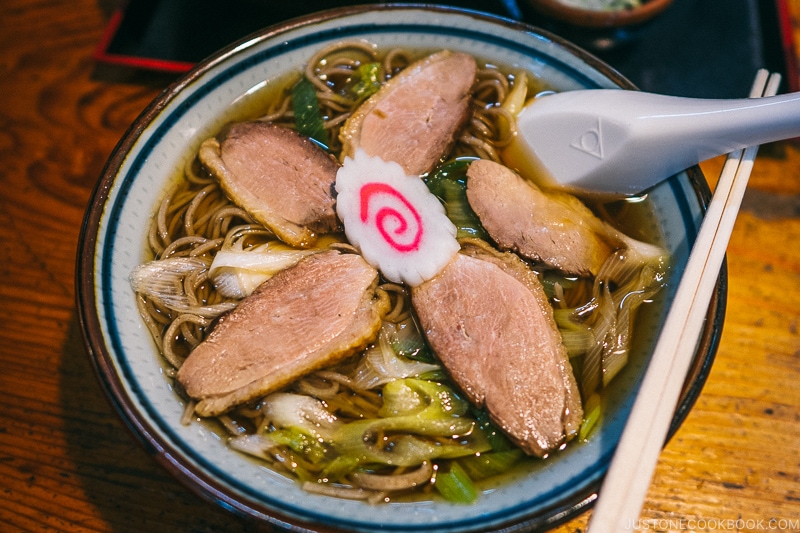 Kanaya Hotel Bakery
If you just want to grab some pastry and continue exploring Nikko, the historic Kanaya Hotel Bakery is just off to the right of Shinkyoan soba noodle shop. They are known for their pastry and Royal Bread. We tried some of their pastry as a snack and they were delicious.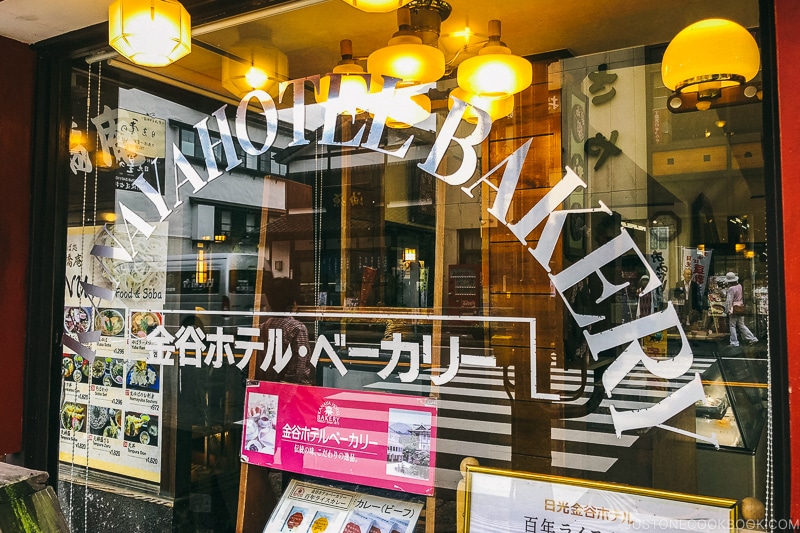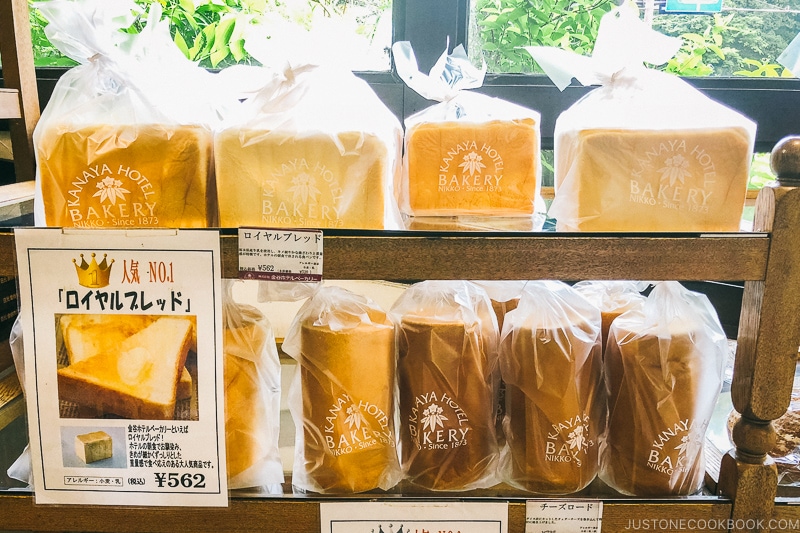 Nikko Tamozawa Imperial Villa 日光田母沢御用邸記念公園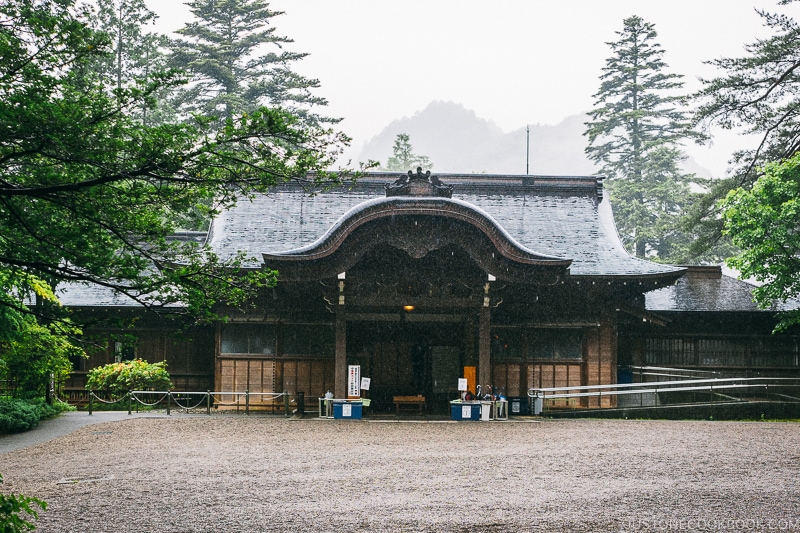 Hop back on the World Heritage Bus at Shinkyo Bridge and get off at Tobukanko Center Zen Bus Stop. Continue walking west for about 5 minutes and you will arrive at Nikko Tamozawa Imperial Villa. The large villa was constructed in 1899 for Emperor Taisho as a retreat and used by the Imperial family until 1947.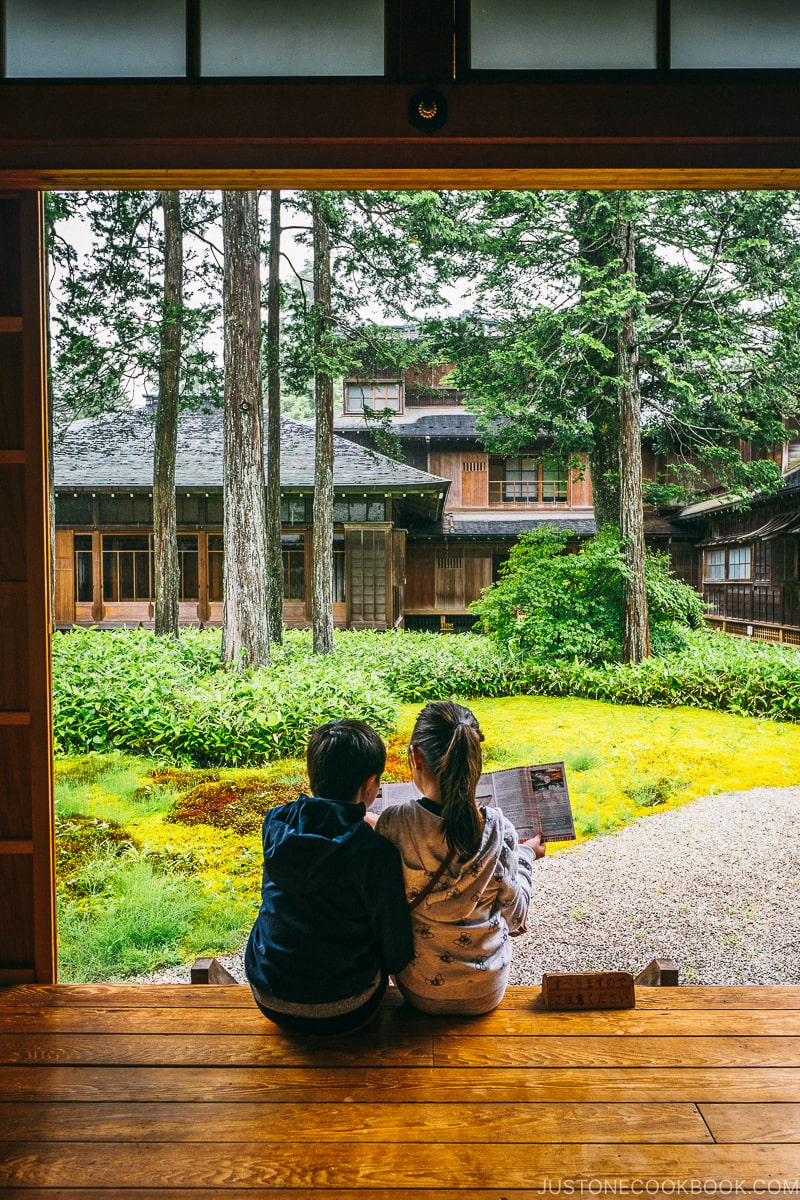 Plan to spend a bit of time here as there are over 106 rooms in the villa. However, it's easy to self-guide through the various rooms and exhibits.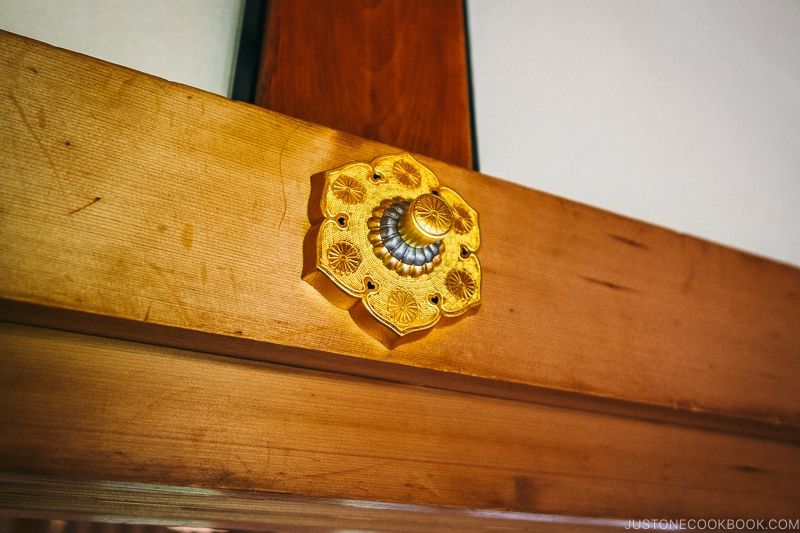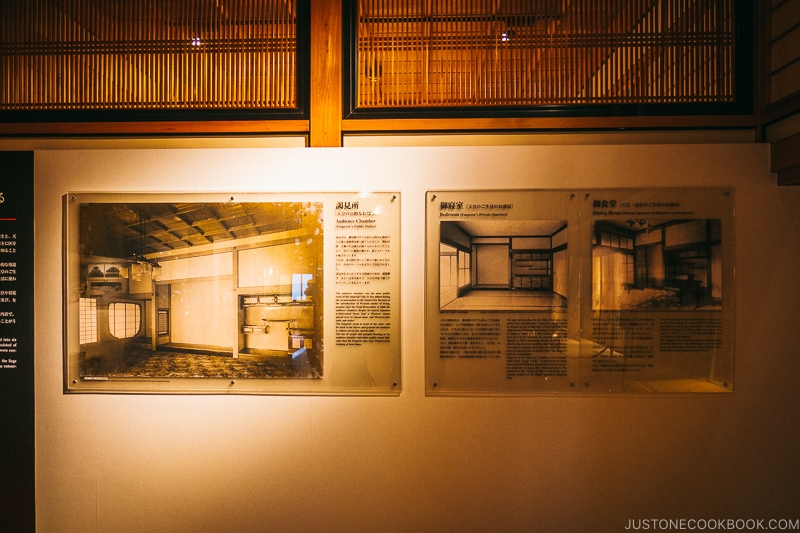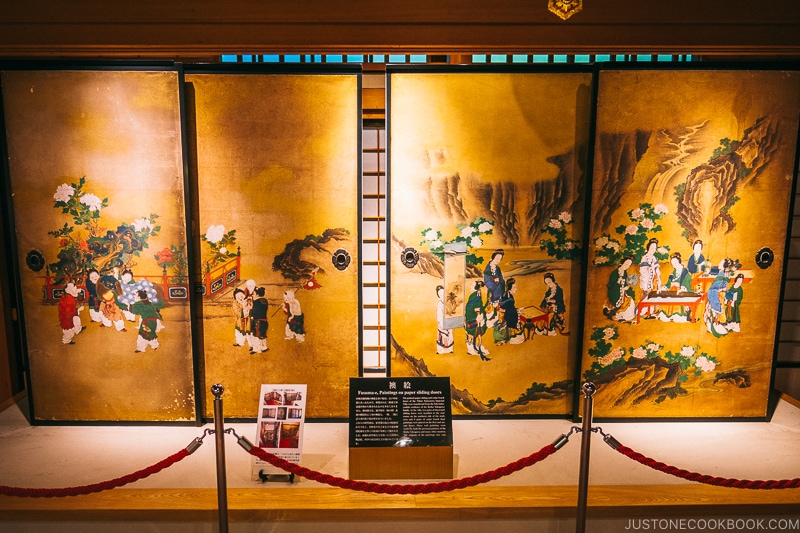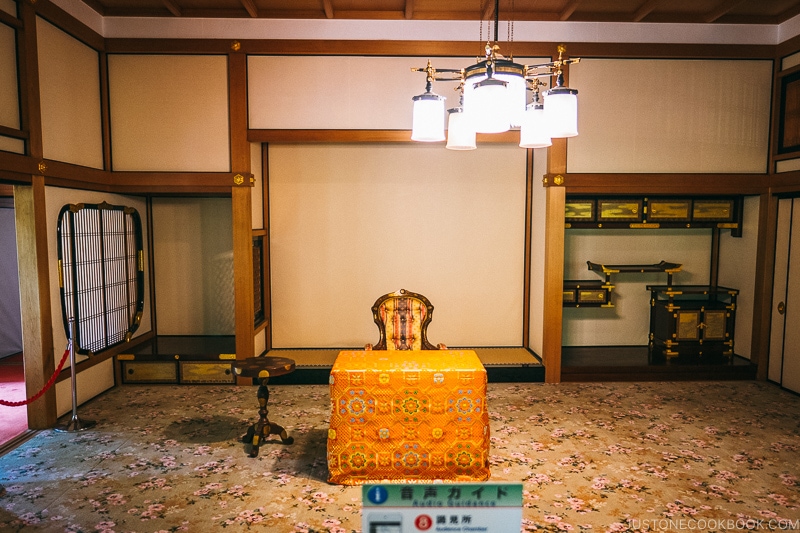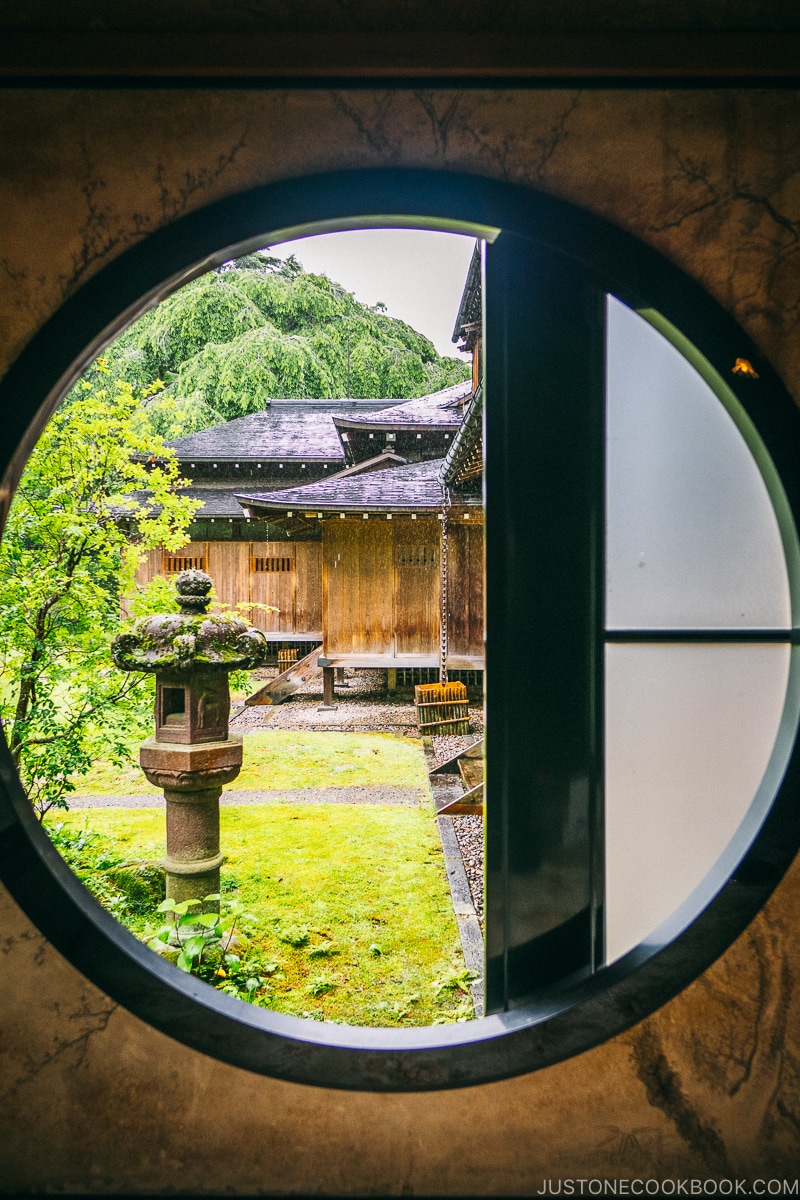 Kanmangafuchi Abyss 憾満ヶ淵
One of the places in Nikko we visited off the beaten path was the Kanmangafuchi Abyss and the stone jizo statues. It about a 15 min walk from the villa but it's worth it as you can see beautiful scenery and 80 jizo statues by the river bank.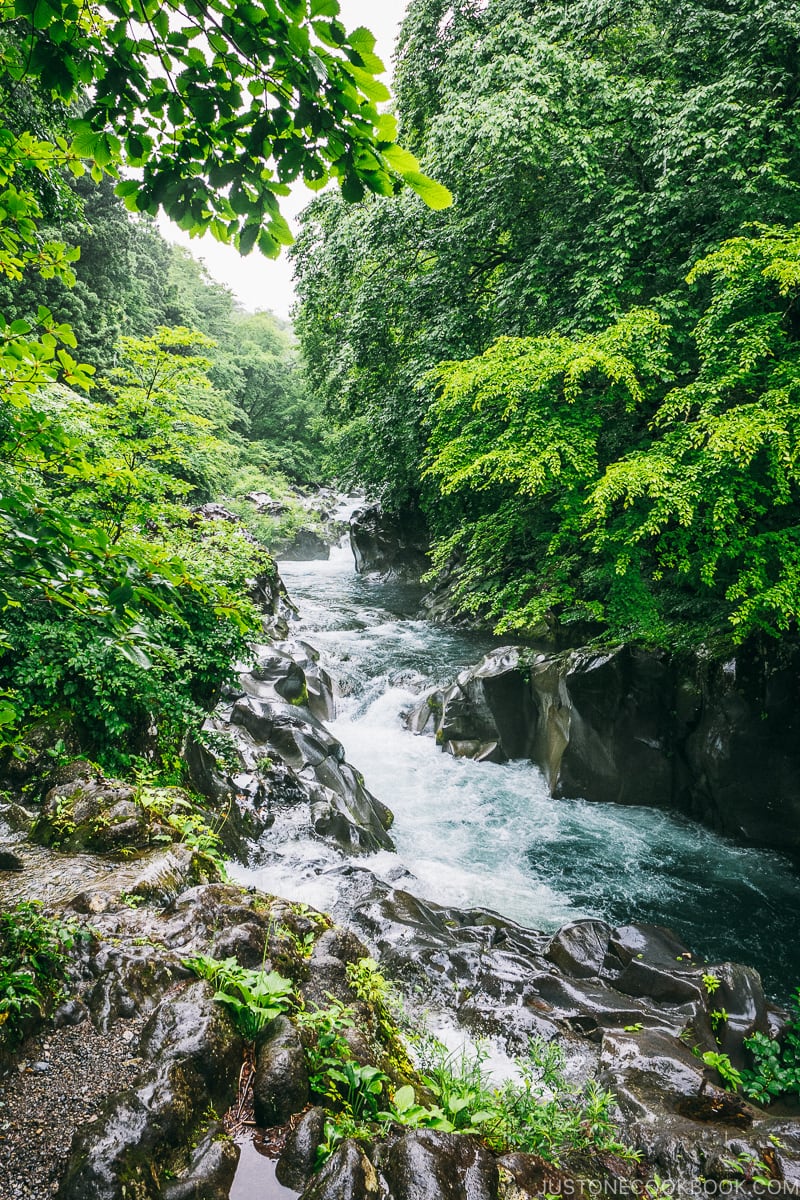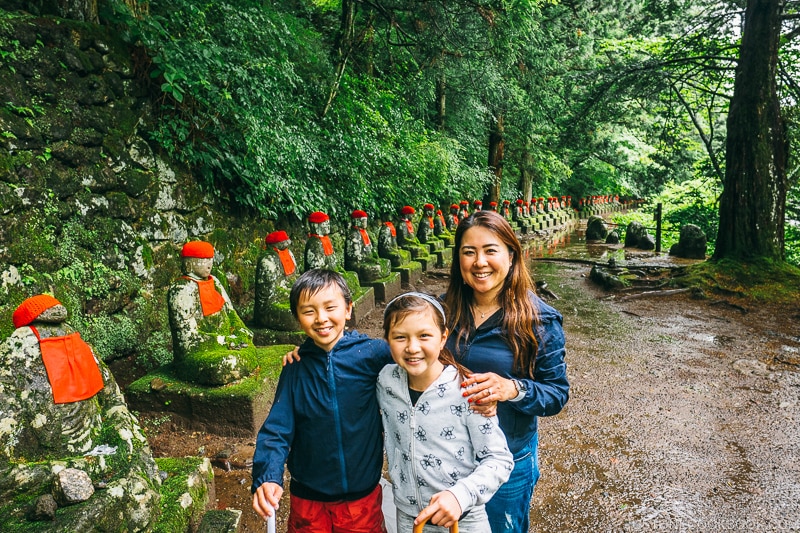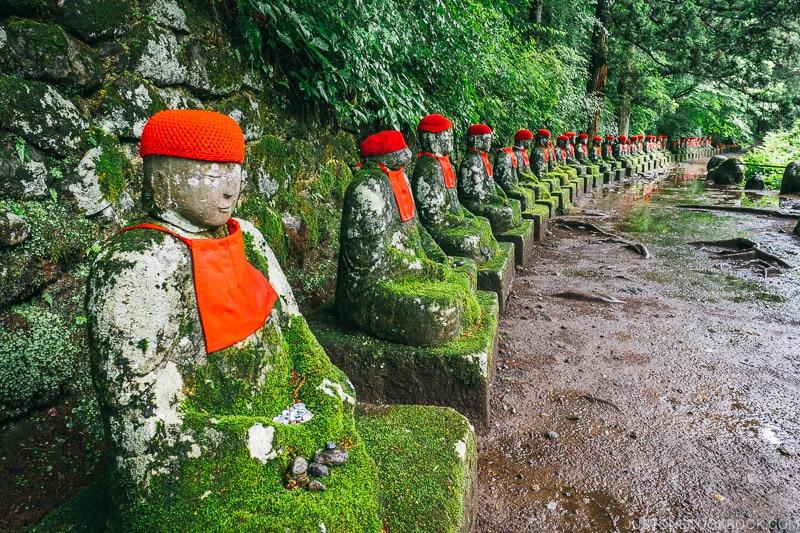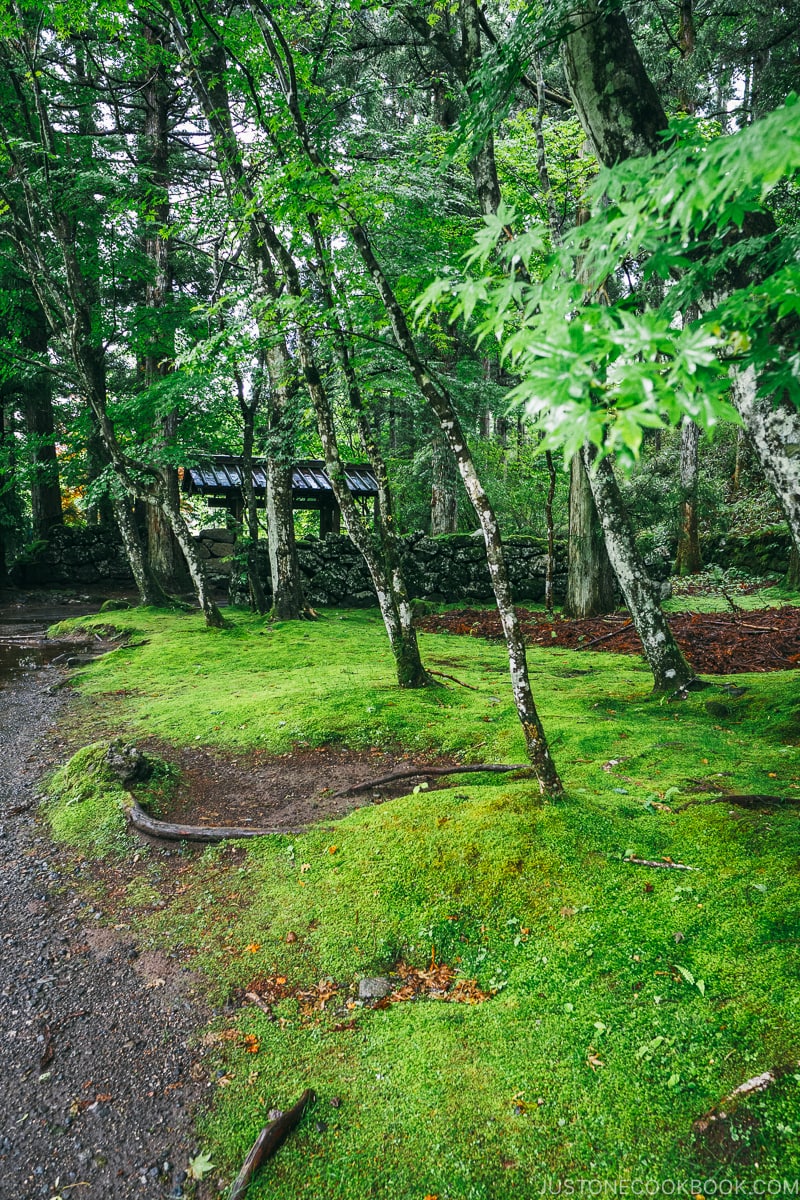 Nikko Castella 日光カステラ
As it's getting late in the day, stop by Nikko Castella to pick up some tasty treats. Among all the castella shops we've tried in Japan the quality and taste of Nikko Castella is among the best. Stop by to pick up some souvenirs for the trip or bring some back for friends.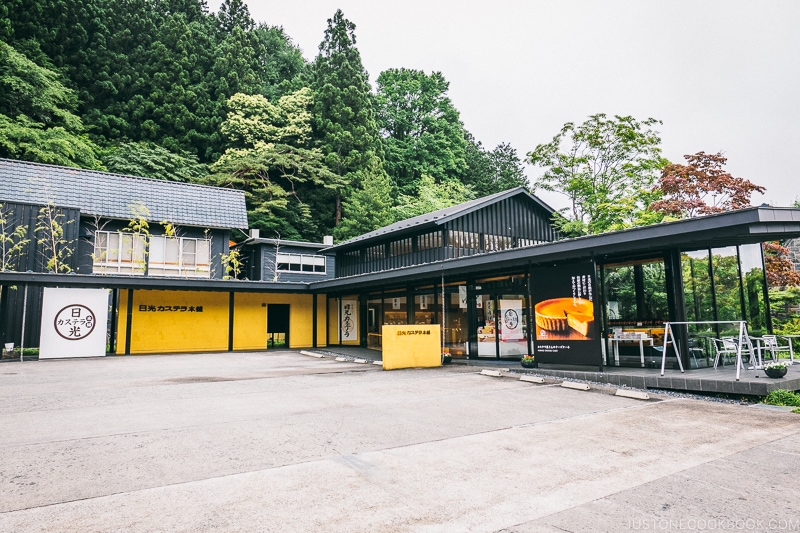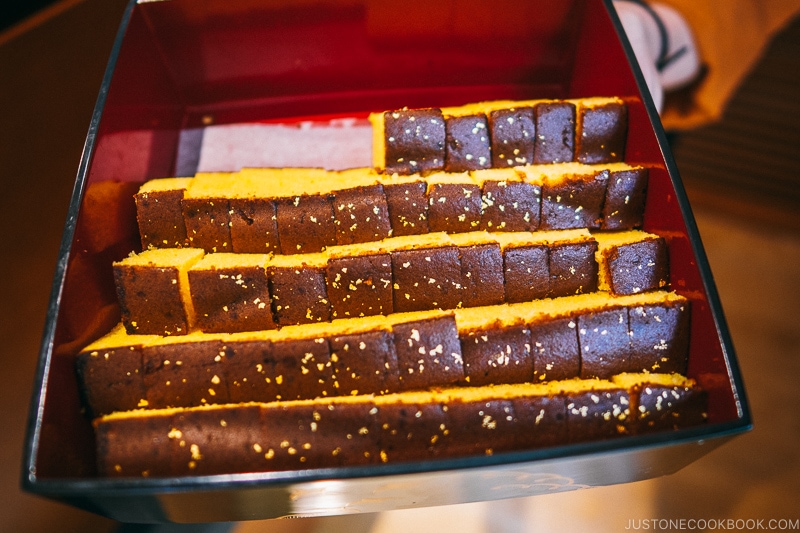 Okunoin Hotel Tokugawa 奥の院 ほてるとく川
After a long day, it's time to rest the legs and relax in the onsen. We stayed at Okunoin Hotel Tokugawa and highly recommend the hotel based on our experience.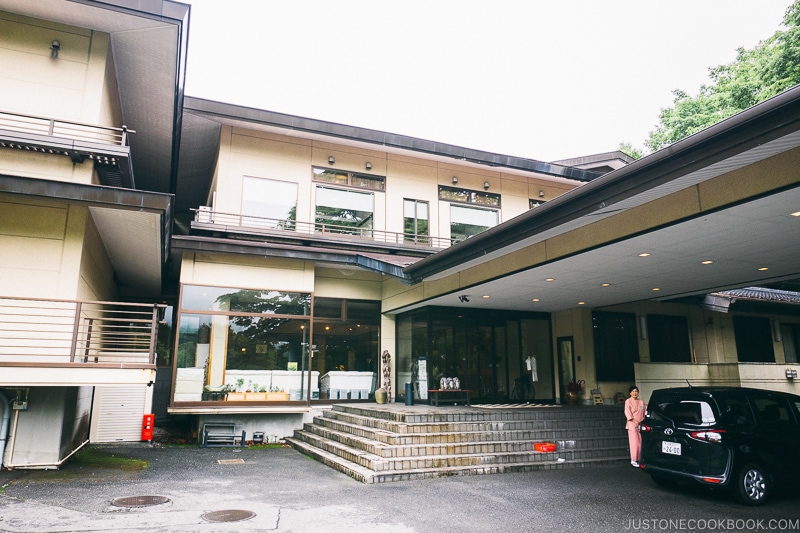 When we first arrived, we were a bit concerned since the front of the hotel didn't look like a ryokan and had an industrial feel. Guests also had to walk up steps to enter. To be honest, compared to other ryokans we've stayed at the exterior wasn't welcoming.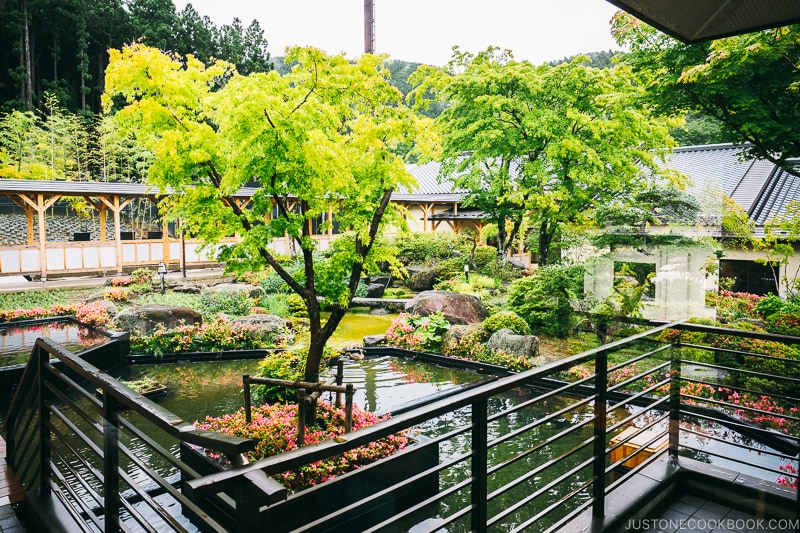 However, as soon as we enter we could see that the interior of the hotel was beautiful and updated. The lush garden was well-manicured and relaxing to look at. While guests are checking-in, the hotel also invites them to sit in the lounge for a complimentary drink while waiting.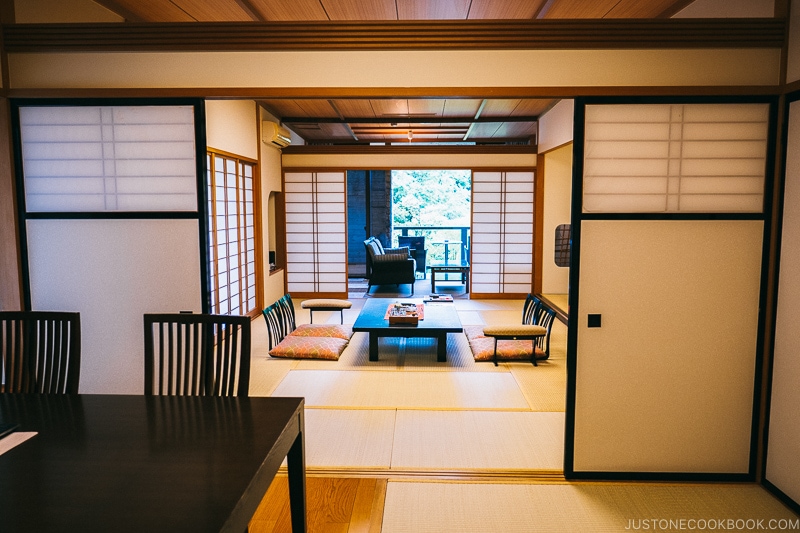 For those of you who aren't comfortable bathing nude in public onsen, many of the rooms at Okunoin Hotel Tokugawa have their own private onsen on the outdoor deck. The room we had was surprisingly large and spacious, with a dining table and four chairs (our only time to see one), a Japanese sitting room area, a western sofa seating area with a massage chair, and an outdoor deck.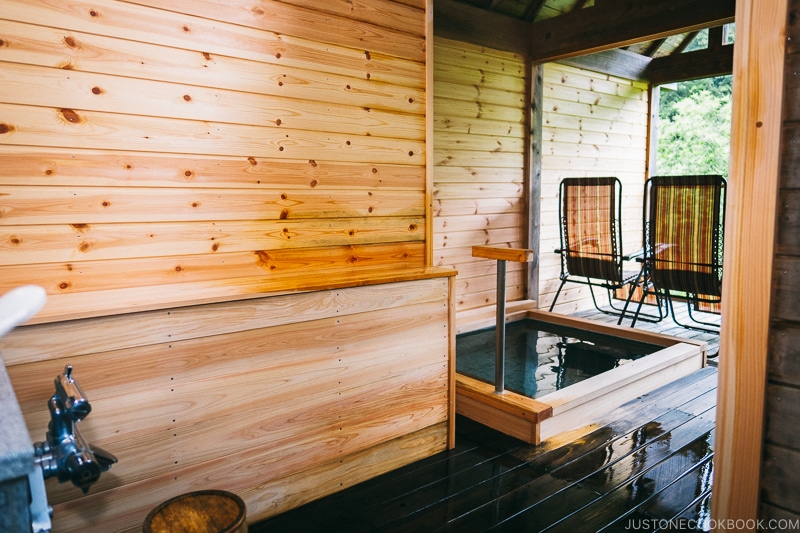 You can order room service sake to sip on while soaking in the private onsen tub. The deck in the back looks out onto the garden with greens and flowers.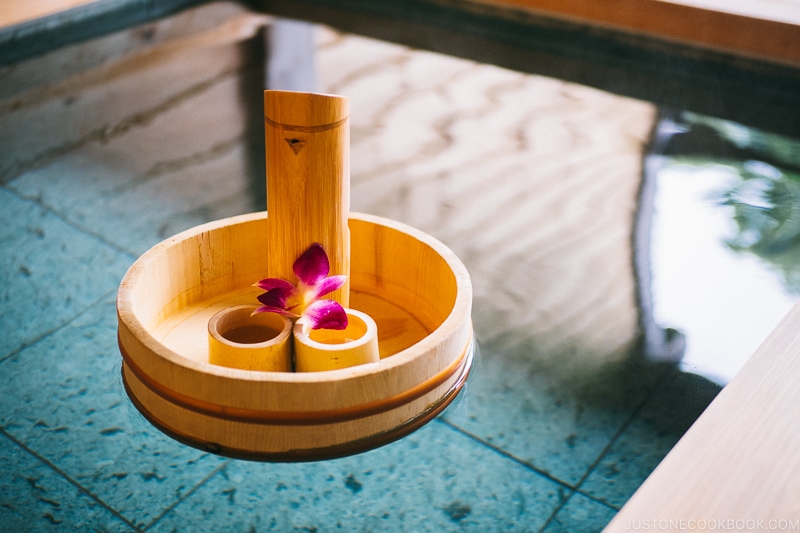 The meals at Okunoin Hotel Tokugawa were served in a dining room and the quality of both dinner and breakfast were both high. Dinner was kaiseki ryori and breakfast was Japanese style. We loved our stay and the hotel was better than we had expected in every way.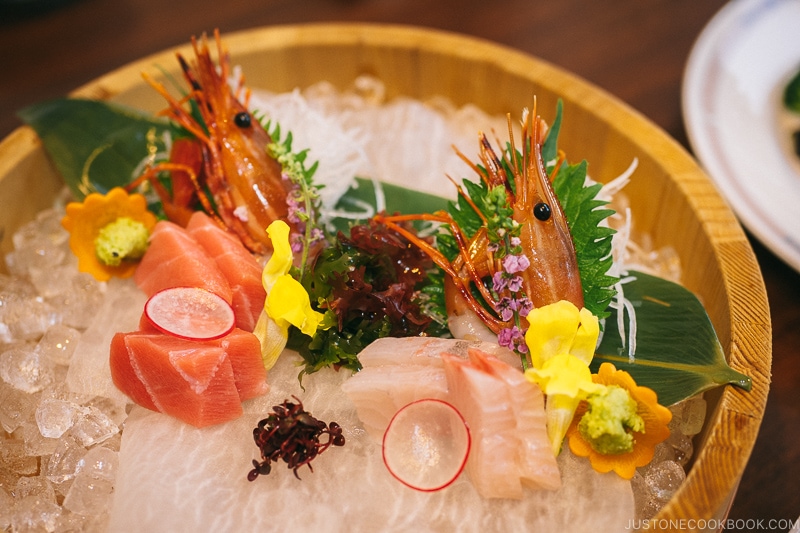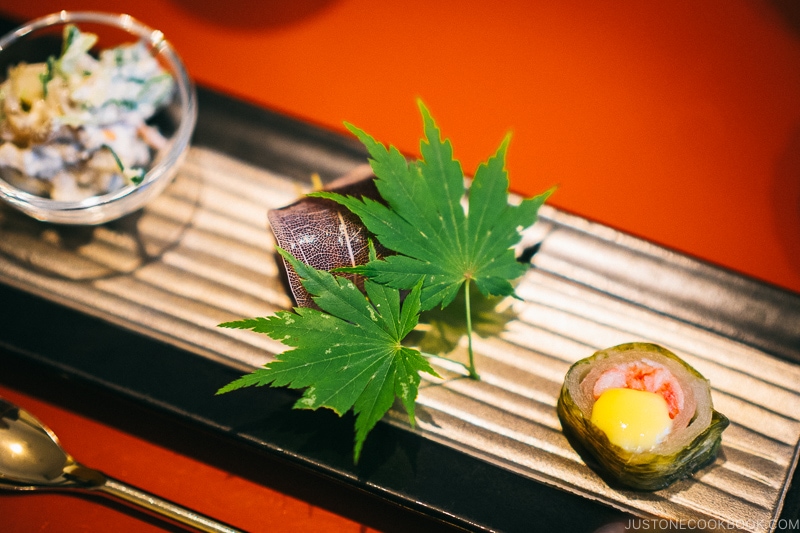 Helpful Links for Visiting Nikko
Thank you for reading our recommended itinerary for visiting Nikko. It is a beautiful place to visit surrounded by rich green forest and makes one feel at peace when they're there. We'll see you soon in the next post at Kegon Falls. Here are some helpful links for visiting Nikko.
Nikko Travel Guide