Hike the historic Nakasendo connecting Kyoto and Tokyo. Stay in traditional Japanese inns and experience breathtaking sceneries.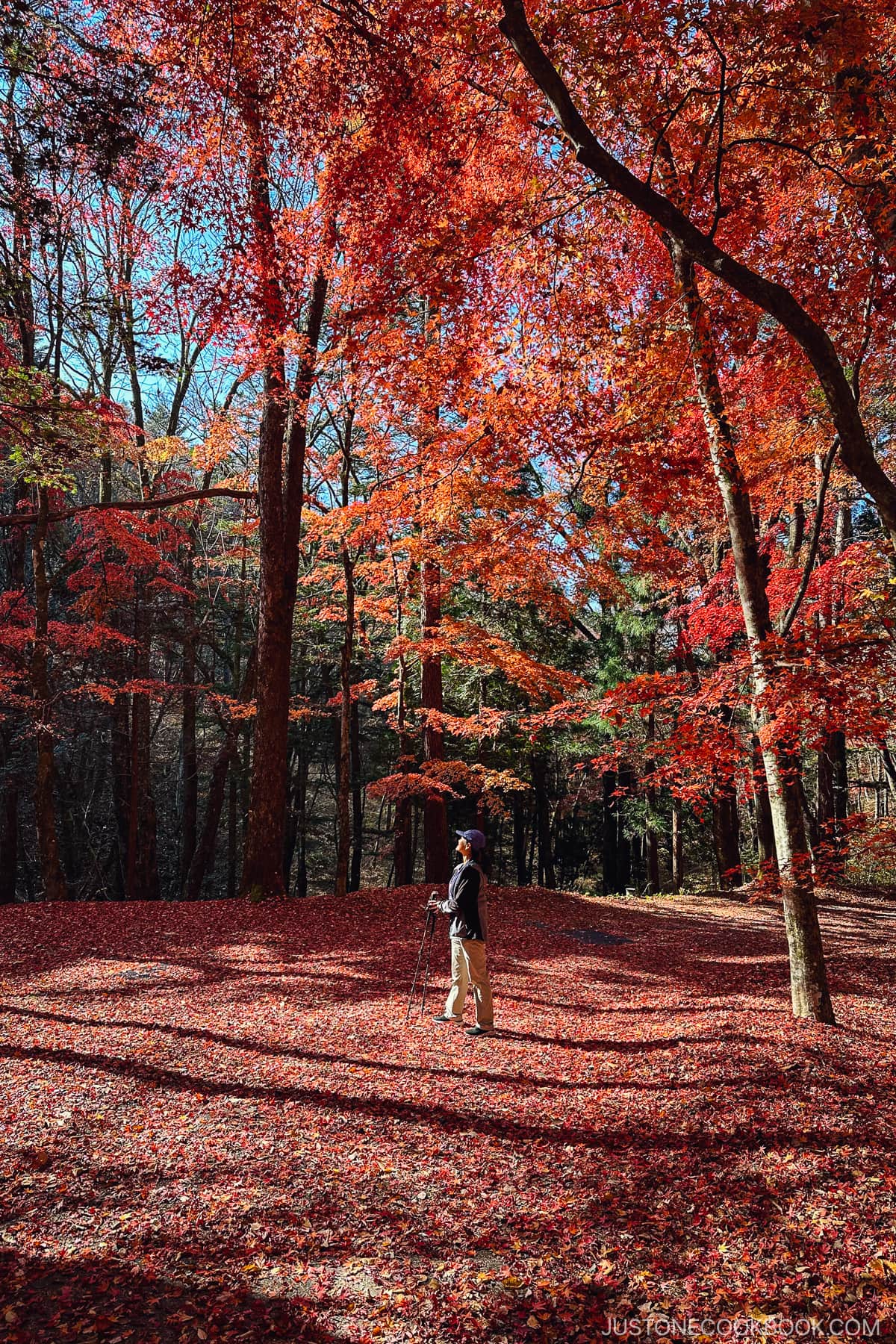 Throughout the years, many JOC readers have shared their Japan travel experiences with us. A long-time reader Diana hiked the Nakasendo for 7 days from the west to the east. Since we wouldn't be able to do it ourselves anytime soon, she has kindly offered to share her experience with JOC readers. Here's her story below.
Nakasendo – From Kyoto to Tokyo
If you're taking the bullet train from Tokyo to Kyoto, why not take the Edo period mode of transportation— your two legs—on the return trip? Along the way, you get to see what life is like in the slower and quieter areas of rural Japan. You also get to spend the night in 100-year-old minshuku (inn) and walk through well-preserved post towns. Retrace the steps of the samurai and daimyo (feudal lord) along the Nakasendo. Don't worry, you will take the trains too but you walk the most scenic areas.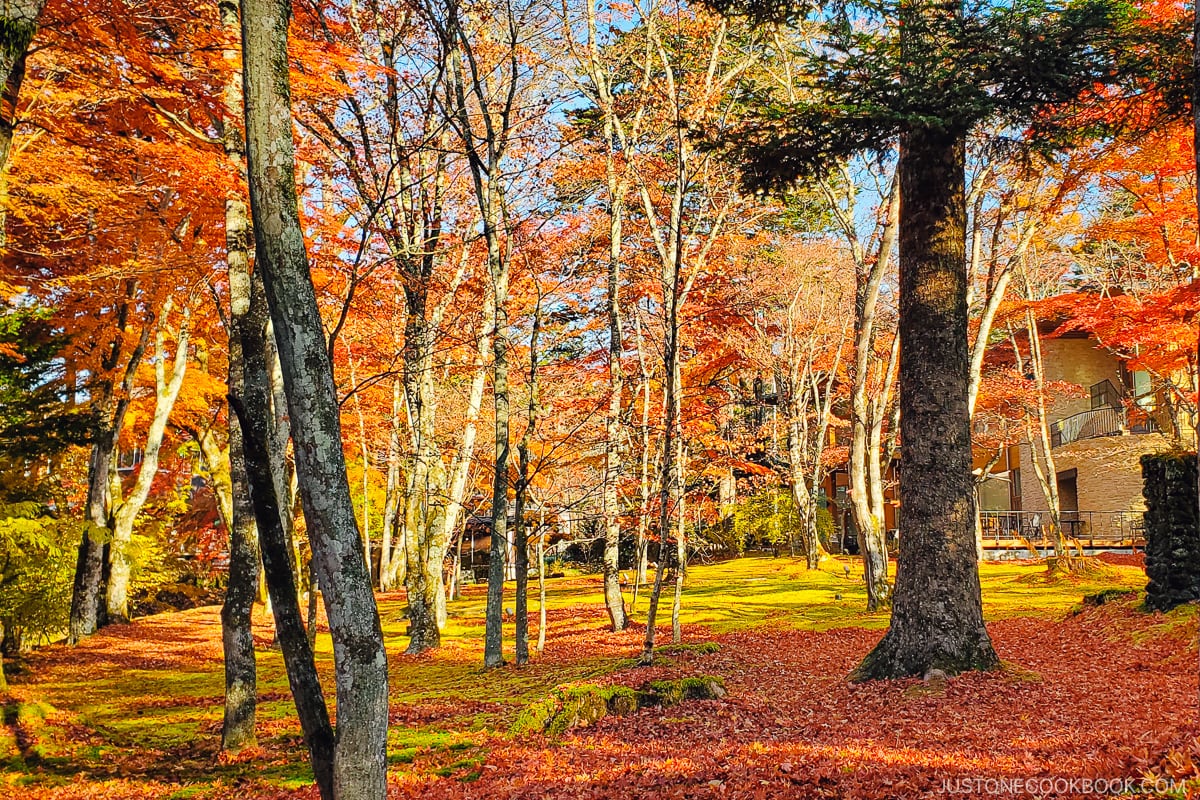 The Nakasendo (中山道 or Central Mountain Road) was 1 of 5 important routes that connected Edo, now Tokyo, to what was then the capital, Kyoto. There were 69 post towns along this road that provided food and lodging, horses, and porters to the samurai and daimyo that traveled on official business. These 69 stations were represented as ukiyo-e, woodblock prints of paintings made by Hiroshige and Eisen.
In fact, the Hiroshige Museum in Ena, a post town, provides a great introduction to the art and history of woodblock printing. Hiroshige had painted the landscapes then each color element in the painting was reverse-carved into the wood. After the paint was applied and paper rubbed over the wood blocks, the artwork was recreated, giving birth to the first travel guides. You could even try your hand at this whole process as the museum has stations set up.
Nakasendo Post Towns
The most well-preserved post towns along the Nakasendo are Magome and Tsumago though I liked Narai too. In these towns, you'll walk through narrow roads flanked on both sides by historic wooden structures that used to be merchant stores and inns. A tour of a preserved waki-honjin (high class lodging for important dignitary) in Tsumago revealed interior wooden walls blackened by decades of smoke from the sunken hearth.
It also had shoji screen doors that opened to a Japanese garden that incorporated the mountain as its "borrowed scenery".
In another post town, Kiso-Fukushima, you will find reconstructed wooden fences that served as border control. Back then, only daimyos on official shogunate business were allowed to travel. Their wives and sons were held back in Edo to prevent the daimyo from staging an uprising. The only females allowed to travel the Nakasendo were the princesses to be wed to the shoguns.
The Pampered Hiking Life
We started our walk in Gifu Prefecture and ended in Nagano Prefecture, from Ena to Magome to Tsumago, on to Kiso-Fukushima, then train from Narai to Karuizawa. We walked 10 to 20 kilometers a day (6-13 miles) on pavement, stone-paved paths, and up and down mountain trails.
Our luggage was forwarded in the morning to our next accommodation. At the inns, we had time for a pre-dinner soak in their onsen then we ate so well. The inns all served a delicious array of small dishes of local vegetables, tofu, pickles, fish and another type of meat, miso soup, rice, and sometimes soba too. There were even candied crickets or grasshoppers a couple of nights. Breakfast was also bountiful and beautifully presented.
A Different Side of Japan
Walking is indeed slower and more tiring than being in a vehicle but how else would we have noticed, in Ena, the little Yakult coolers on some people's front entrances and later, a lady in a little Yakult van driving to these houses? Or saying 'konnichiwa' (hello) and chatting to sweet, old ladies tending their vegetable plots who later wished us 'ki o tsukete' (take care). Or setting off from our inn with the innkeeper waving goodbye all the way until we turn a corner and lose sight of her.
At the end of the trip, what I remember the most is not the blisters and sore feet but the extraordinary meals, the genuine hospitality we met everywhere, and being able to walk a part of Japan's history.
There is more to Japan than the neon lights of Tokyo and the temples of Kyoto. Walking parts of the Nakasendo provides a huge dose of culture too. What's more, you can eat as much of the food served to you, after all, you will walk it off the next day. And for foodies like my husband and I, that's the best way to vacation.
About the author:
Diana Koa traveled with WalkJapan. This trip was not sponsored; she just loves Japan and loves to share this love with other people. This was her fourth vacation in Japan and she is planning her fifth.