Each University of California campus is unique in what they offer students. Depending on what type of environment the student thrives in, there's a school that's a good fit for them. In this post, we'll share our observations and thoughts from our visits to the UC campuses.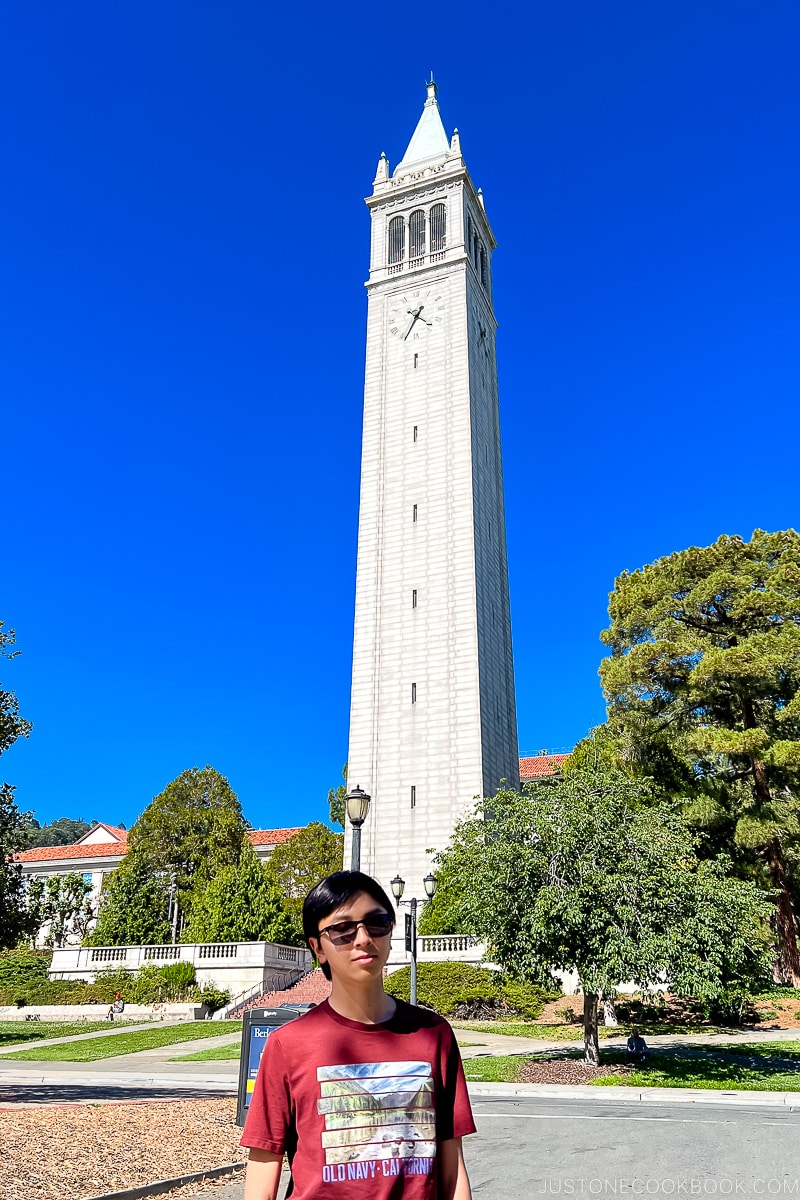 Not quite sure how time snuck up on us so quickly. In a blink of an eye, our baby boy is off to college in 2 years. The thought of him leaving home in such a short time is a strange feeling for us and we are definitely not ready. Regardless, we want to make sure he is well informed about his options before he decides which college to attend.
We believe that choosing the right college is very much part art and part science. With that in mind, it's important for us that our son gets to experience the schools first-hand—to see the surroundings and atmosphere—beyond the publicly available data. With schools all over the country, we didn't want to rush the college tours in his senior year. For that reason, we started visiting different colleges during the school breaks this year.
University of California Visits
Living in California, some of the schools he would love to attend are UCs and we visited many of them this year. I've shared the UCs we visited from the north to the southern part of the state. For each school, we'll share our feelings about the campus as well as the surrounding areas.
One thing to note is we didn't join any of the guided tours. Right now, most schools are only offering tours to incoming freshmen only.
---
University of California Davis
We visited UC Davis in April with our friend who had gone there for school on the annual Picnic Day. Picnic Day is very fun as it's a big open house opened to the public with various departments offering interesting exhibits, presentations, and showcasing their identity.
Our son has an immense interest in UC Davis because of its Entomology Department. He loves all things bugs. When we spent summers in Japan, his favorite daily activities were catching insects and creatures and observing them.
UC Davis is located near the city of Davis. It is not in an urban city setting and is surrounded by plenty of open spaces. The very large campus has a distinct college feel to it. It is relatively flat and students can easily get around riding bikes or scooters. UC Davis is generally a safe community and downtown Davis is right next to the school, with a good number of restaurants, theaters, and shops. The campus is spread out and most buildings look like they were built in the 70s.
During Picnic Day, we saw a show put on by the UC Davis chemistry department with colors and explosions, learned about farm science, and stopped by the entomology department to look at bugs.
After the visit, our son is utterly convinced that he would really enjoy UC Davis. This summer, he'll be spending 4 weeks there for a STEM camp. We're glad that he's getting an early college experience and can't wait to hear about it after. The UC Davis residence halls are on campus.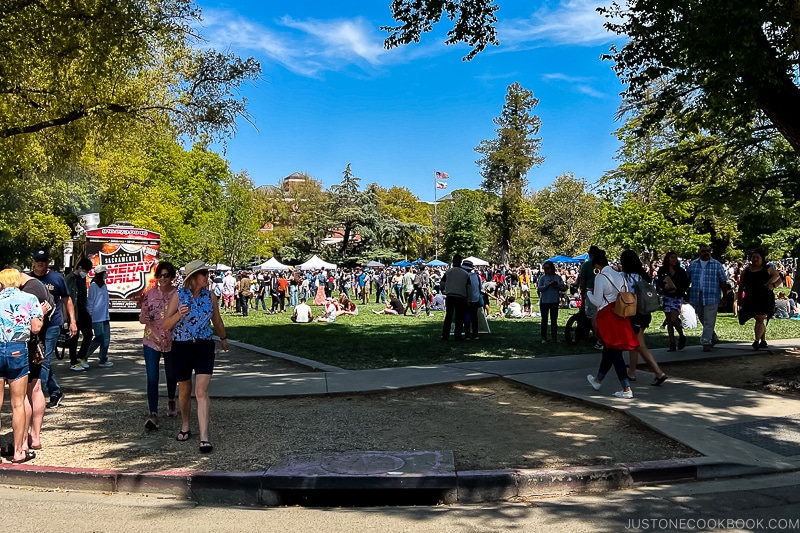 University of California Berkeley
I went to UC Berkeley (aka Cal) for college but haven't spent much time there since graduating. Our son took a science camp at Lawrence Hall of Science this summer and we ended up spending a week at the campus. What a wonderful opportunity it was for me to give him an intimate tour of my alma mater and its surrounding areas!
UC Berkeley is very different from Davis as it's situated in an urban setting and the campus is relatively small by comparison. It is roughly 6 blocks by 6 blocks. Located on a slightly sloped hill, it is a bit of a hike walking from the bottom to the top. Many of the school buildings feature Beaux-Arts classical design.
I took our son to the buildings where I had classes and pointed out the other buildings and what departments are in them. He liked the campus but was not enamored with the surrounding. There is a persistent homeless population right near the school and the area to the south of the campus is colorful.
However, what UC Berkeley campus lacks in size, it makes up with its convenient location and vibrant city life. There are many great restaurants, cafes, and an assortment of activities to do around the area. It is also right across the bridge from San Francisco and neighbors Oakland. During our visit, The Slanted Door had their pop-up right on campus, how cool is that!
Berkeley Campus Safety Concerns
Due to a large number of homeless people, there are frequent crimes being committed around the campus. It does not feel as safe as other UCs we've visited since it's in the middle of an urban area. Also, the campus housings are mostly all off-campus so the students aren't as protected compared to an enclosed area. Nami and our daughter joined us in Berkeley on the last days of the camp and I managed to give them a quick tour. Go Cal!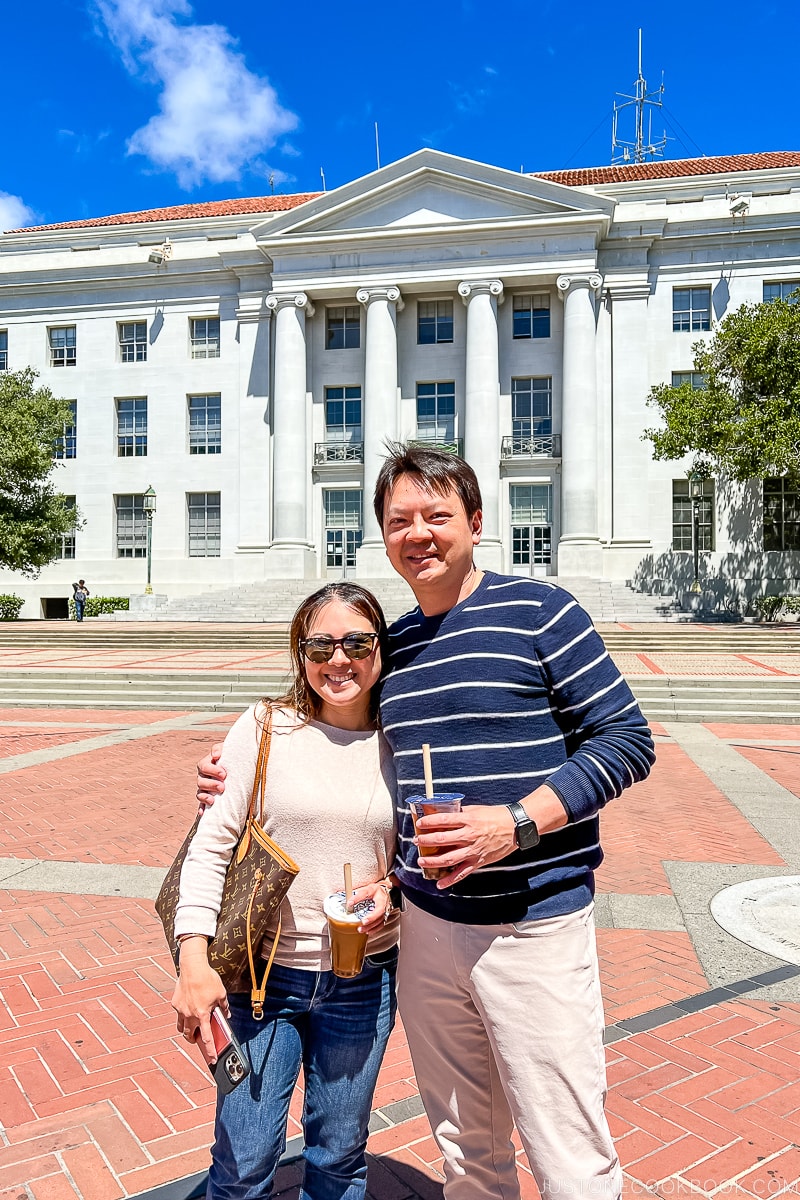 University of California Santa Barbara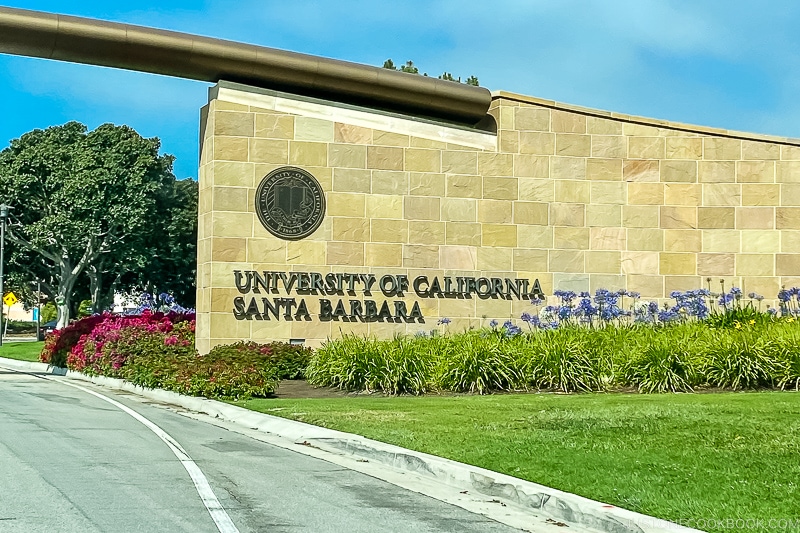 Our kids had different summer schedules so I decided to take our son to tour UCSB, UC Irvine, and UCSD while our daughter was still in school. It was a fun boys' trip!
Even though it's called UC Santa Barbara, the school is actually located about 10 miles north of downtown Santa Barbara right next to the Santa Barbara airport.
The school is located right next to the Pacific Ocean and has a laid-back vibe, and has its own beach! The campus is not too big, and the buildings feature concrete block designs. Most buildings look like they were built in the 60s and 70s.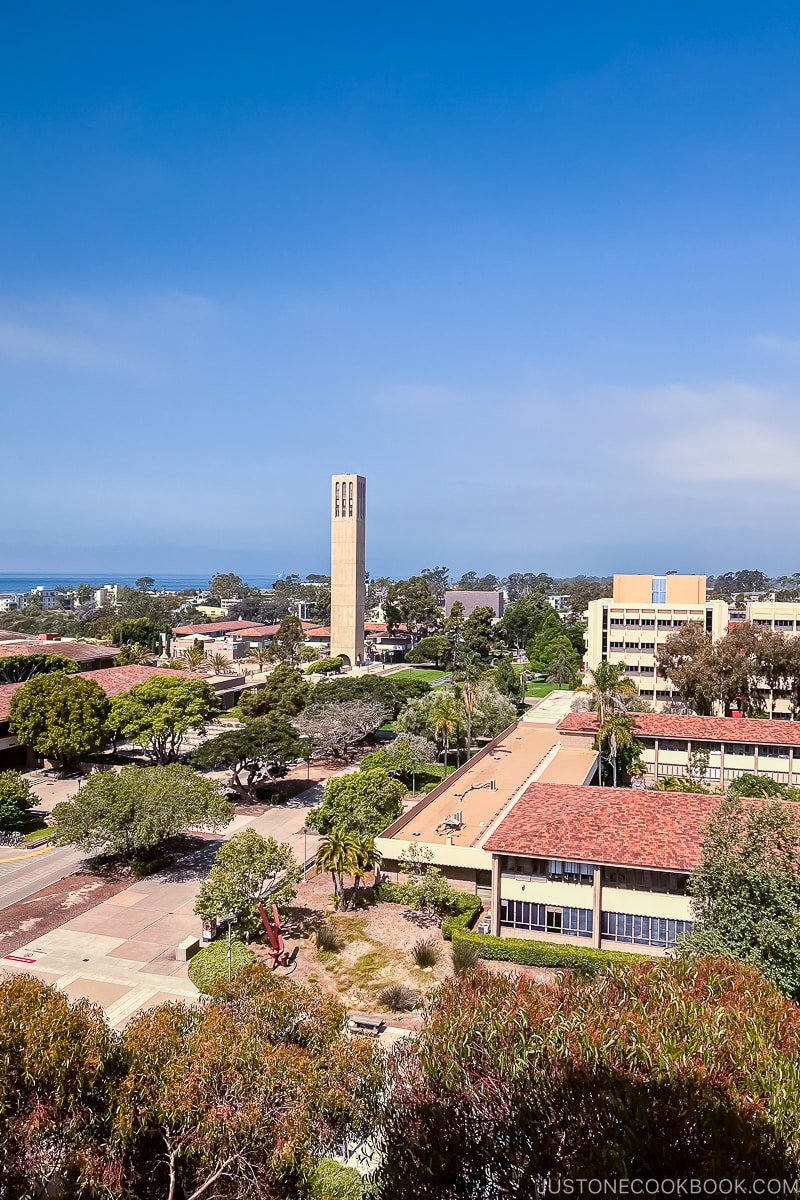 The campus is pretty flat and easy to get around by walking or biking. We walked around the campus and visited the Davidson Library. From the top of the library, we were able to take in the breathtaking view of the Pacific Ocean on one side and the Santa Ynez Mountains on the other.
We were lucky to meet a JOC reader's daughter who just graduated from UCSB to give us a tour of the UCSB marine lab and shared her research experience with us.
UCSB is our son's second favorite UC and we wouldn't mind him going there. It's not too far south from us (5 hrs from San Francisco). The school is next to the city of Isla Vista with plenty to do and beautiful Santa Barbara is just 10 min away. On the whole, Isla Vista is considered a safe area for students. The residence halls are on campus.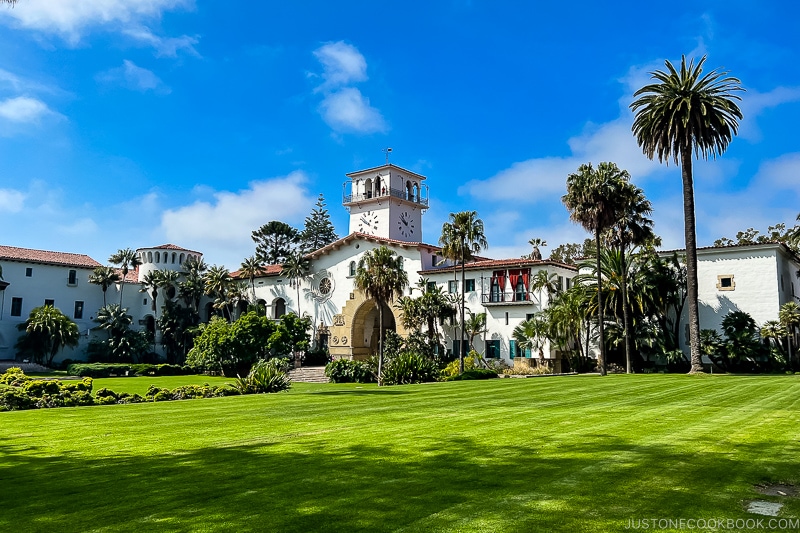 University of California Los Angeles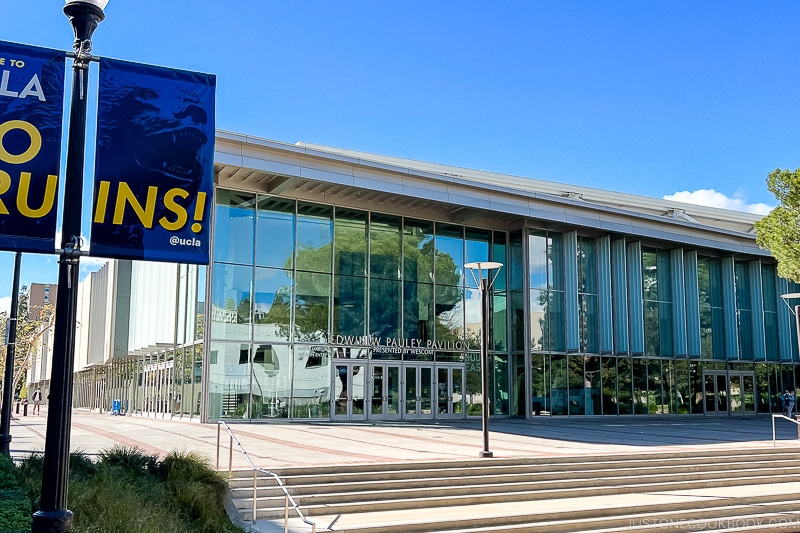 As we head further south, the next school is UCLA. Our family visited the school together during a visit to LA. Compared to the rest of the UCs, UCLA has a rather different vibe as it's situated in the glitzy Westwood near the wealthy neighborhood of Bel-Air and Beverly Hills.
The campus sits on a hill similar to UC Berkeley, but it is much larger. It is also home to a sizable medical center and medical school.
UCLA has a mix of newer and classic designed buildings, and the campus feels grand with plenty of greenery and large avenues for walking. What really stood out to us is the importance of sports for the school. The football field and basketball arena are located near the center of the campus and are prominently featured.
The residence halls are on campus located on the northwest side. Even though it's in a large city, the campus and surrounding areas are safe to walk around.
Being centrally located in LA, it is easy to get to many nearby locations from UCLA including Santa Monica, downtown LA, and Hollywood. There are endless activities to do!
University of California Irvine
About an hour southeast of UCLA (without traffic) is UC Irvine. The school is located in the city of Irvine and situated in an urban area with the conveniences of a large city; however, without the chaos of Los Angeles.
The UC Irvine campus feels new and the landscape is beautifully manicured. It is very walkable with most areas being leveled. Nevertheless, it does feel quite small compared to the other UCs we've visited.
The majority of the school buildings surround Aldrich Park in the center. The ring road that encircles the campus takes about 25 min to walk for a complete loop.
Our impression is that the campus is really clean, well maintained, and very pleasant. Residence halls are on campus and closely located to the main school buildings.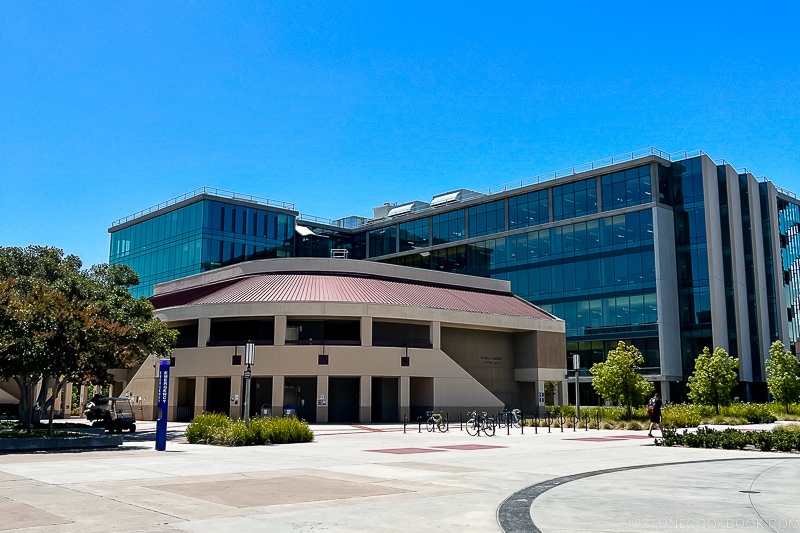 The city of Irvine has a population of over 250,000 and is considered one of the best places to live in the US. It is quite safe and is close to many attractions, including beaches, parks, and Disneyland. It is also just a short drive to Los Angeles.
University of California San Diego
The last UC as we head further south is UC San Diego. The school is located about 12 miles north of downtown San Diego near the upscale neighborhood of La Jolla.
The campus is very large including the school of medicine and a hospital. In fact, it is so big that Hwy 5 runs through part of the campus. It is built on hilly terrain but there are campus shuttles available for students to transport around campus. Since the campus is of considerable size, we didn't get to see all of it.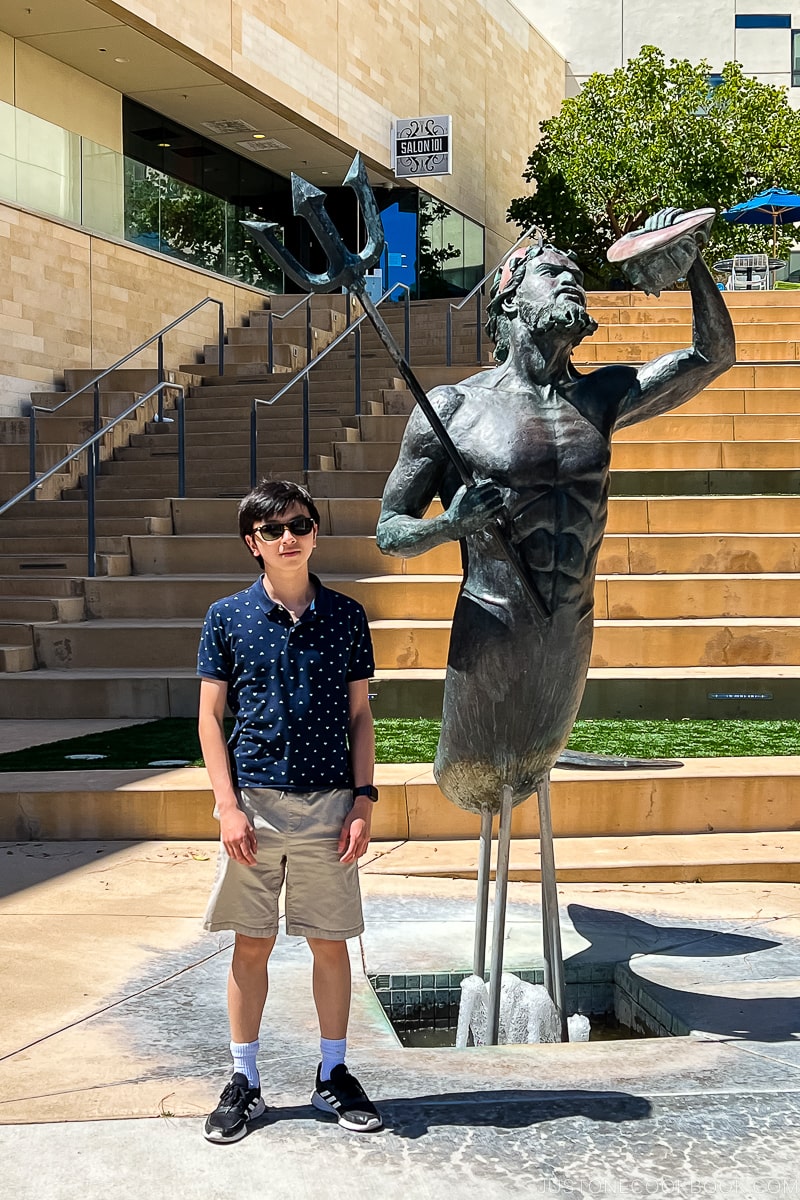 What differentiates UCSD from other UCs is the student structure. Students are divided into colleges (when they apply) based on their educational philosophies. Each college has its own campus neighborhood including residence and dining. For the students, it feels like a closer-knit community while attending a large research university.
There is a mixture of older buildings along with many newer and modern buildings.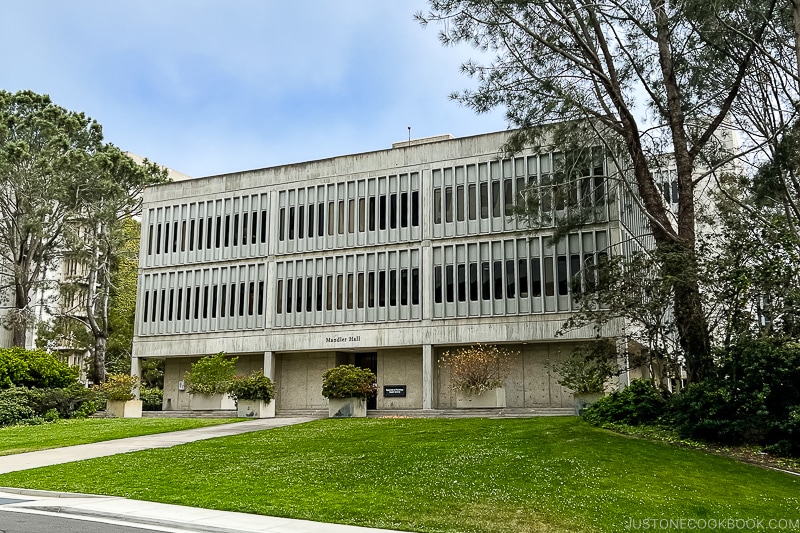 The location of campus is very close to the ocean and near La Jolla. All things considered, I would think it's very inconvenient without a car to attend UCSD compared to other UCs.
The campus is generally safe and with San Diego downtown just minutes to the south and LA not far to the north, there are always plenty of activities to do.
Finding The Right School
For us, the most important part for our son is to find a school that he likes and fits well in. Since he's not a big sports person, his preference for schools so far are:
UC Santa Barbara
UC Los Angeles
UC Davis
UC Berkeley
UC Irvine
UC San Diego
We don't mind if his preference changes over the next two years as he learns more about himself. We are also aware that it's becoming very difficult to be accepted in most UCs because of the increasing number of qualified applicants. With many factors at play, we will keep an open mind for what's to come. This midsummer, we plan on visiting schools on the east coast so our son can see what other college campuses outside of California are like.
Do you have any kids that are in college right now? What are some of your helpful tips and insights in deciding the right college? Share them in the comment box below as we'd love to hear your experiences!