Gora lies in the heart of Hakone and with its central location, it's a great choice for ryokan stay if you're spending a few days to explore Hakone. In Gora, besides fabulous hot springs, you can visit the beautiful french-style Gora Park, explore nearby museums, or try the famous katsu from Tamura Ginkatsu-tei.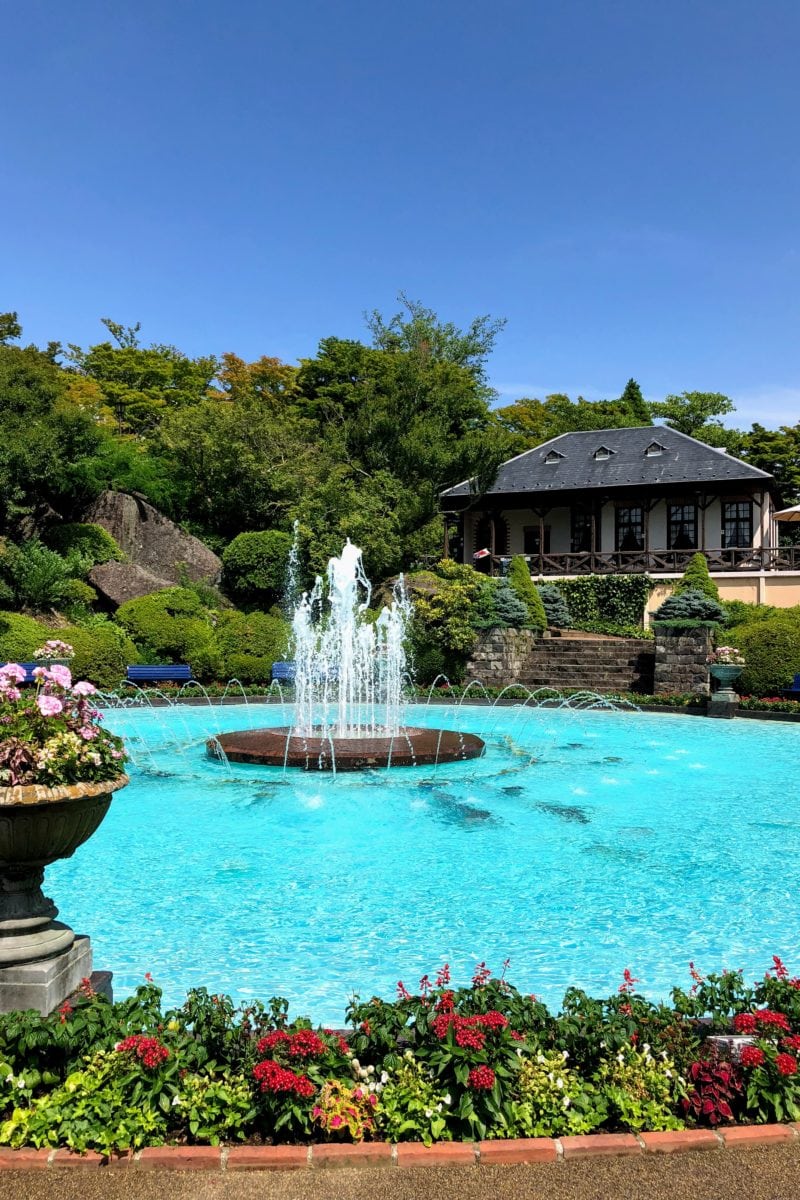 Gora is about 40 min by train on the Hakone Tozan Line from Hakone-Yumoto station. It's where our family typically stay when we visit Hakone. The area is beautiful with lush green mountain scenery. There are many activities to do in Gora and the convenient central location makes it easy to visit other parts of Hakone.
In this guide, we'll introduce you to the beautiful Hakone Gora Park, shops around Gora Station, one of our favorite katsu restaurants, and the recent ryokan where we stayed. The area is also dotted with many museums including the very popular Hakone Open-Air Museum. We'll cover those in the Museums of Hakone post.
Gora Station 強羅駅
Gora Station is one of the bigger hubs on the Hakone Tozan Line with shops and restaurants nearby the station. Many of the stations on the line are pretty simple with just boarding platforms for the train without any retail stores. If you want to drive to Gora Station from Hakone-Yumoto station, it's about 20 a min drive by car (with no traffic).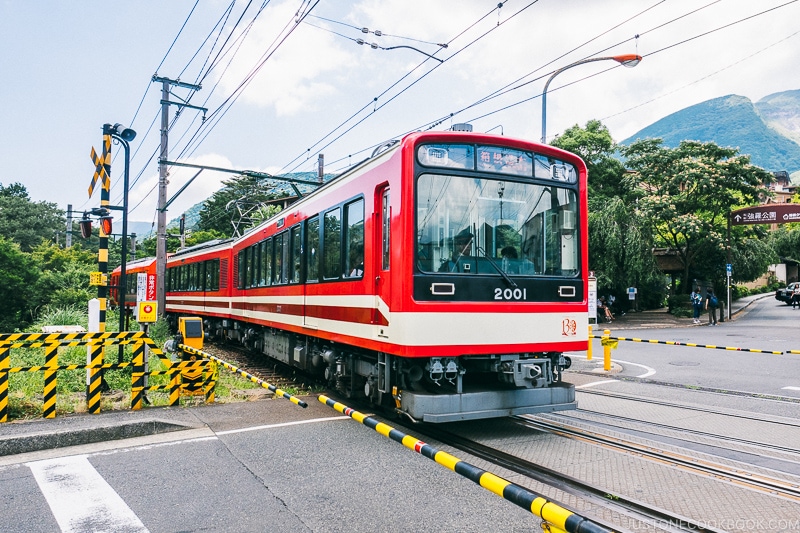 Gora station is where riders can transfer from the Hakone Tozan train to the Hakone Tozan Cable Car. The cable car travels up 702 feet (214 meters) in elevation in a short 3/4 mile (1.2 km) to Sounzan Station (早雲山駅). The weather and temperature at Gora Station could be quite different from Sounzan Station at the top so keep this in mind when you visit. When we visited during the summer it was 91 F at the bottom and 77 F at the top of the cable car ride,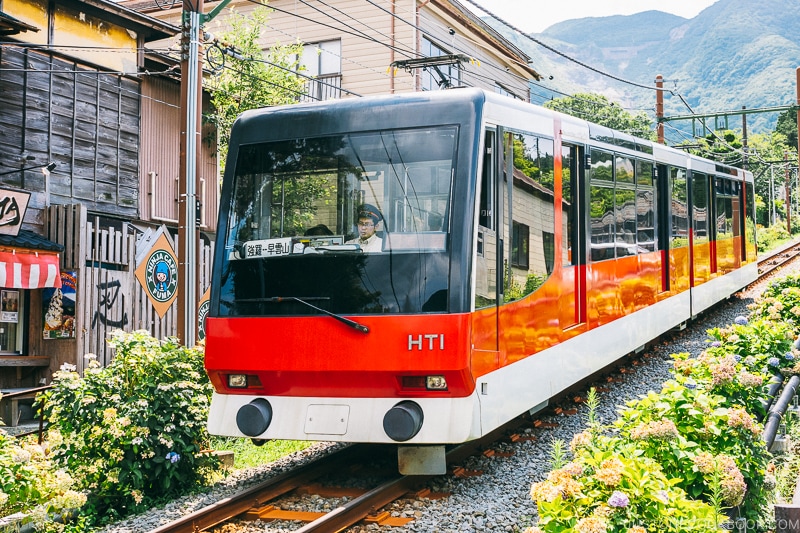 When you exit Gora station, you'll see a number of shops and restaurants. If you are in the area for just a day trip, this will be the best location to grab a bite to eat.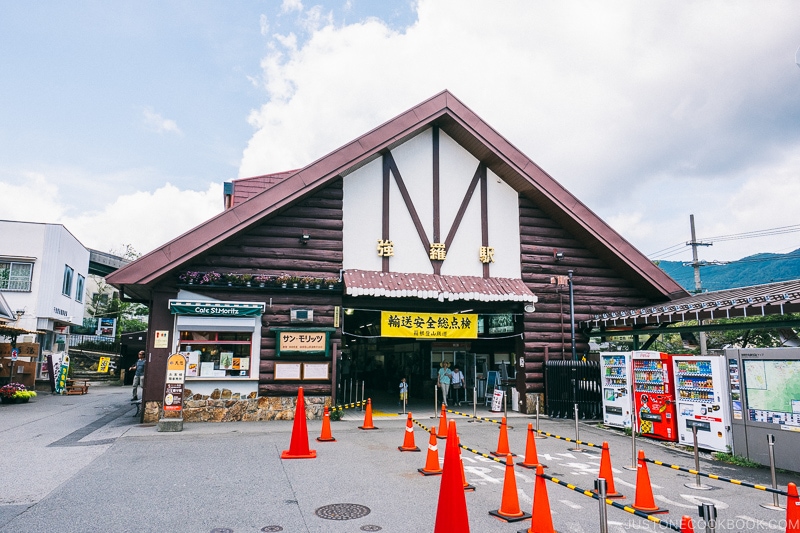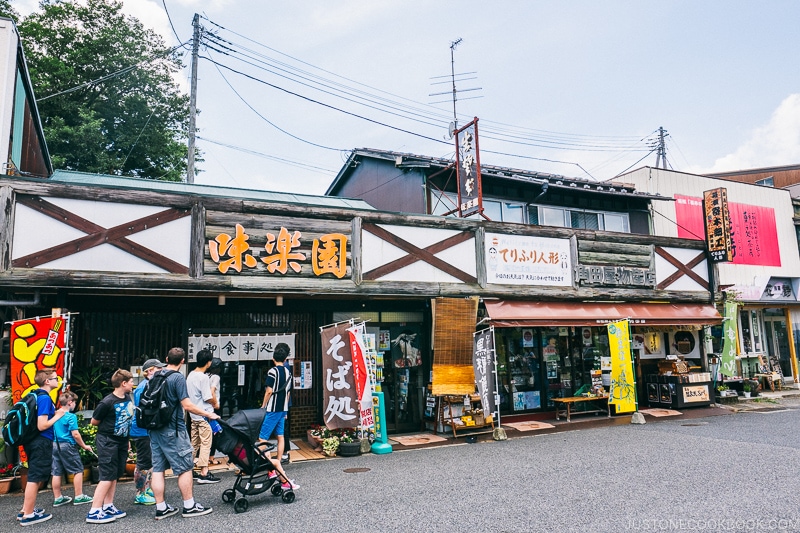 Hakone Himitsu-Bako (Japanese Puzzle Box)
As you travel around Hakone you'll see many gift shops selling the local woodcraft it's known for. At Gora Station, one of the stores has meticulously created Japanese puzzle boxes called Himitsu-Bako (ひみつ箱). These were first created by Okawa Ryujiro in the 19th century as souvenirs for visitors to came to the Hakone area for hot springs. Each box required exact and precise movements of wooden parts in order to open.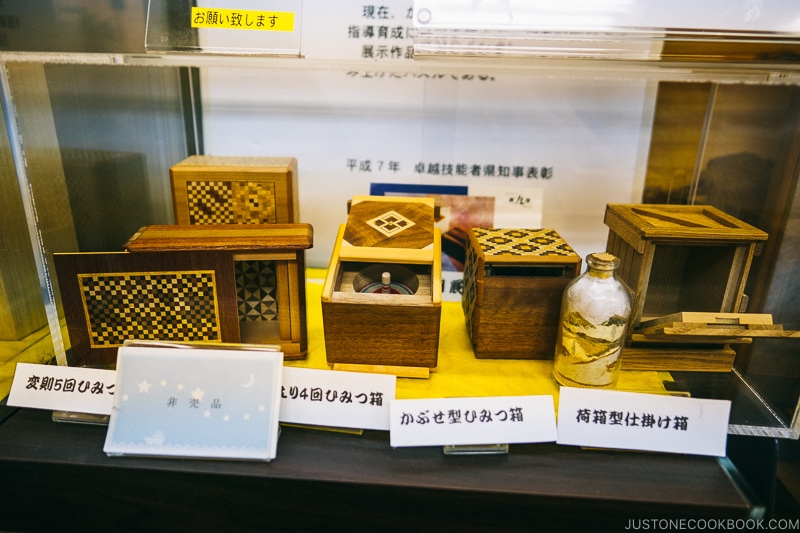 These puzzle boxes range from moderate to expensive prices but could be a cool gift for friends or family.
Tamura Ginkatsu-tei 田むら銀かつ亭
When we're in Gora, we almost always stop by Tamura Ginkatsu-tei for lunch.  The restaurant is crazy popular and the wait is easily over an hour on weekends and holidays. They are known for their tofu-katsu with ground pork stuff in the middle. It is really tasty so we highly recommend it if you are in the area.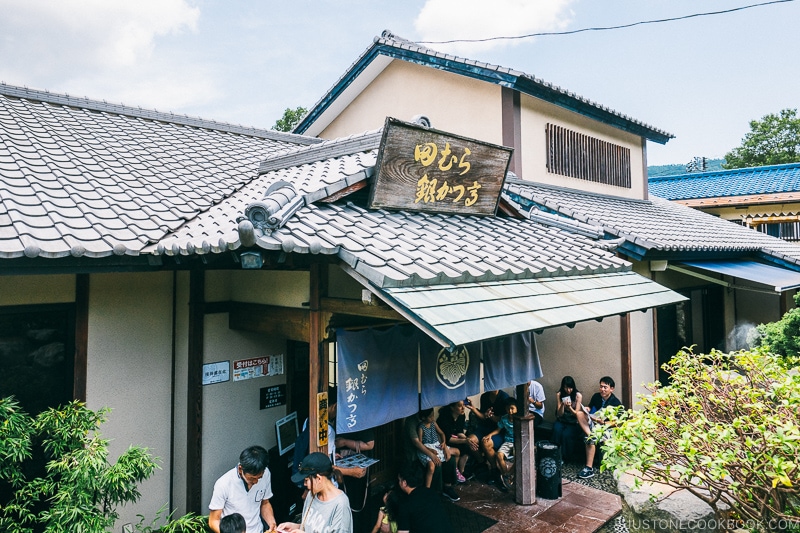 Tamura Ginkatsu-tei is actually split between two buildings, the new larger restaurant and the old wing. The old wing only offers two menu items, tofu katsu-ni set meal or tofu katsu-ni gozen. Gozen comes with more side dishes compared to the set meal.
The new larger restaurant has a wider variety of food items on the menu, including oyakodon, ebi-fry, sashimi, and pork katsu. At times the wait at the old wing is much shorter so it might be something you want to consider.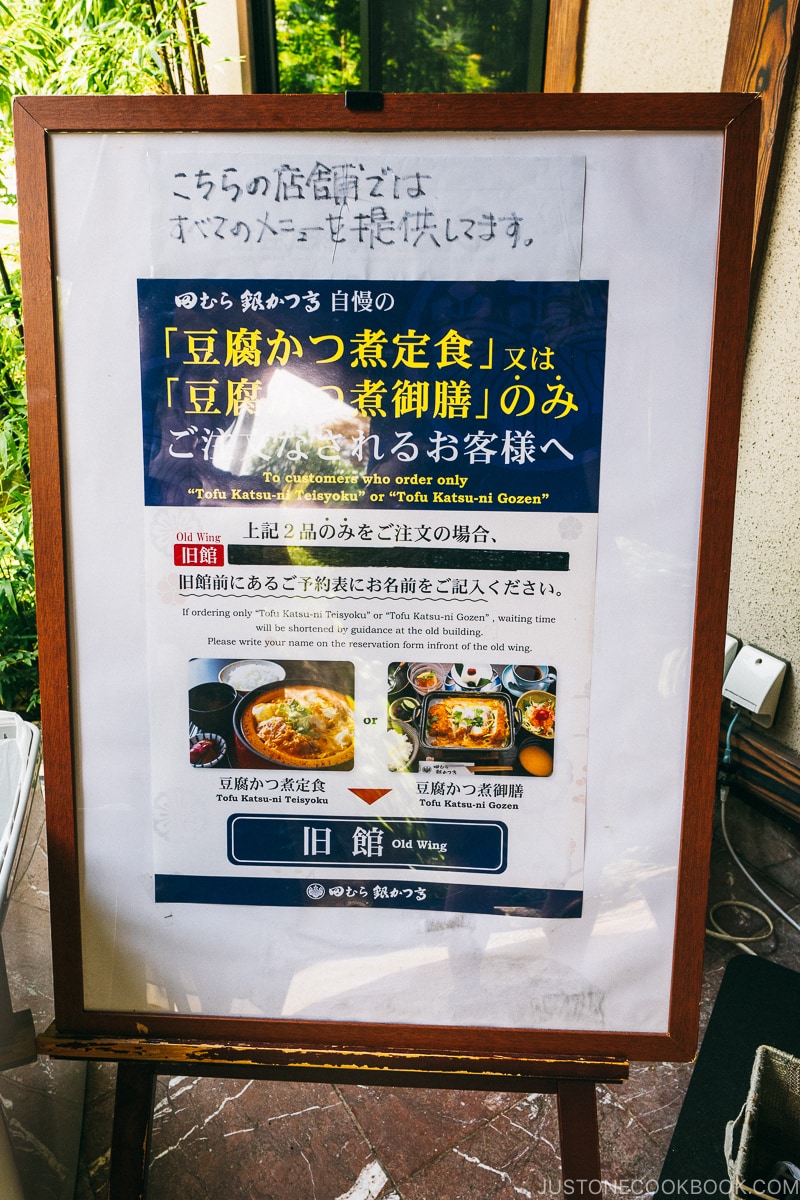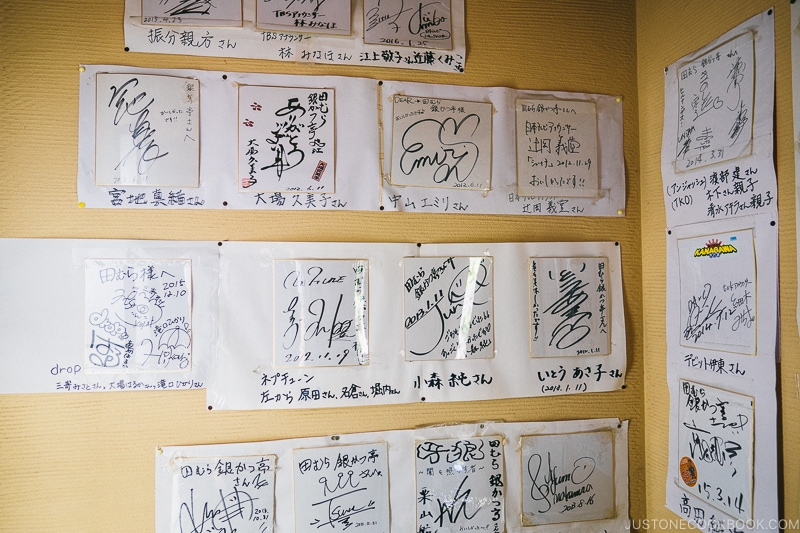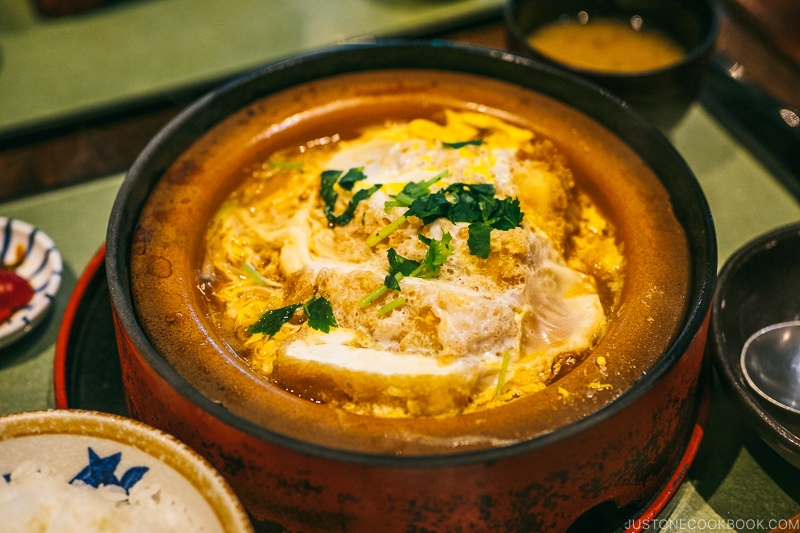 Hakone Gora Park 箱根強羅公園
Hakone-Gora park is just a short walk from Gora Station. It is located on a sloping hill and has cafes, a traditional tea house, and a craft workshop on the park ground. Inside the craft workshop, you can make ceramic and glass projects including glass blowing and pottery painting.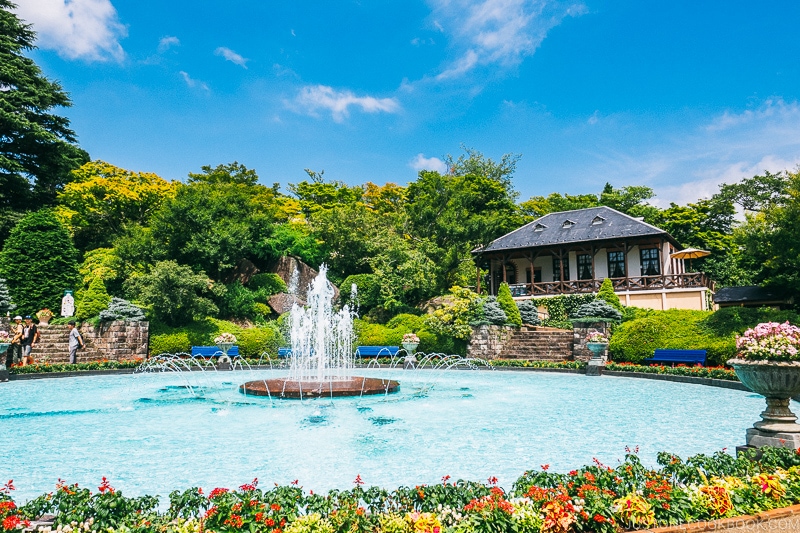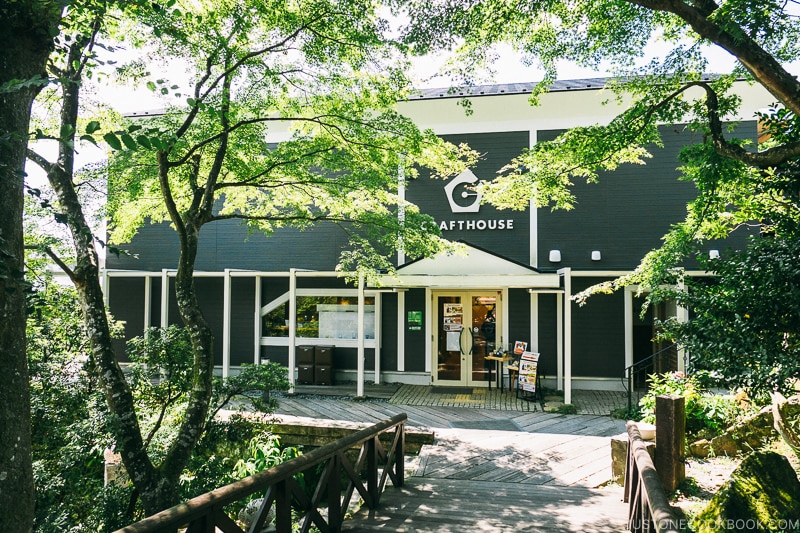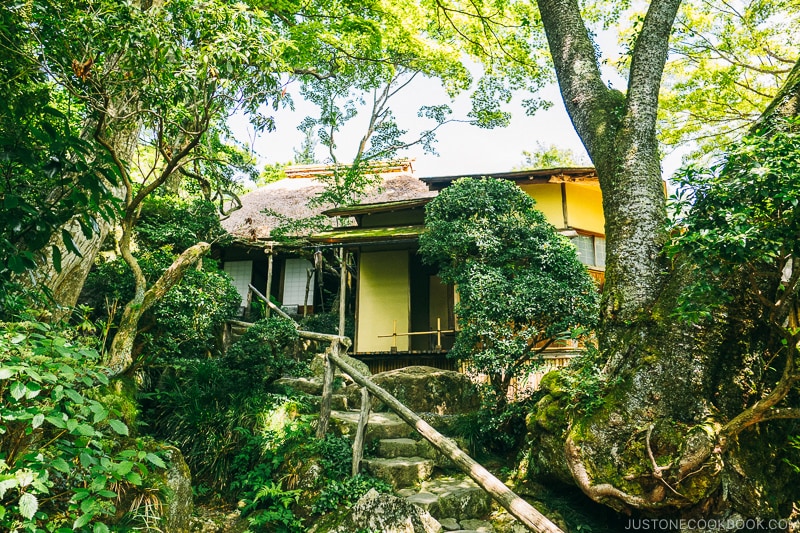 The park is over 100 years old and opened in 1914. As it's located on a hill, keep in mind it could be challenging for older travelers to walk around. There are plants and flowers all over the park including a rose garden.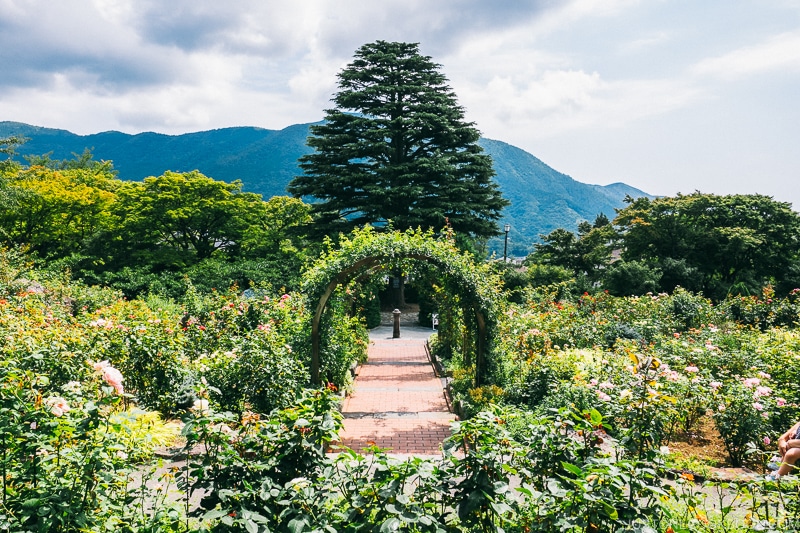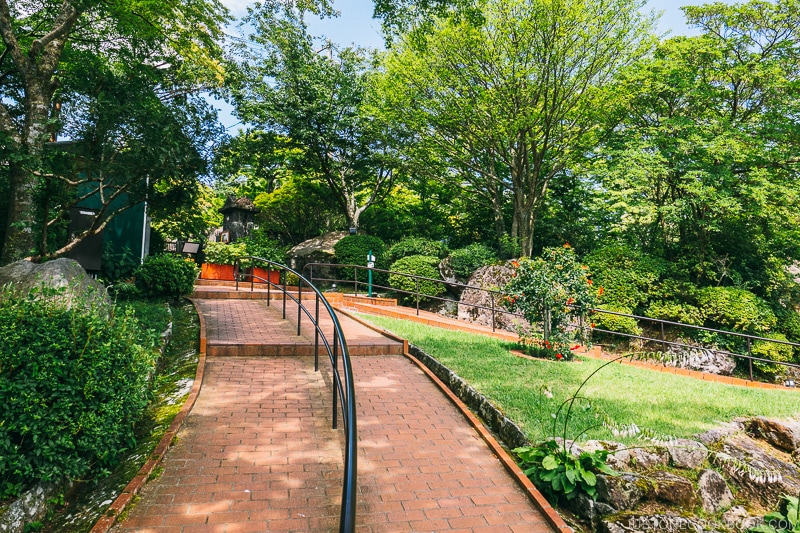 The main reason for our visit is our son is obsessed with beetles and there was a special exhibition inside the greenhouse. It was fascinating for him to see so many different types of beetles in one place.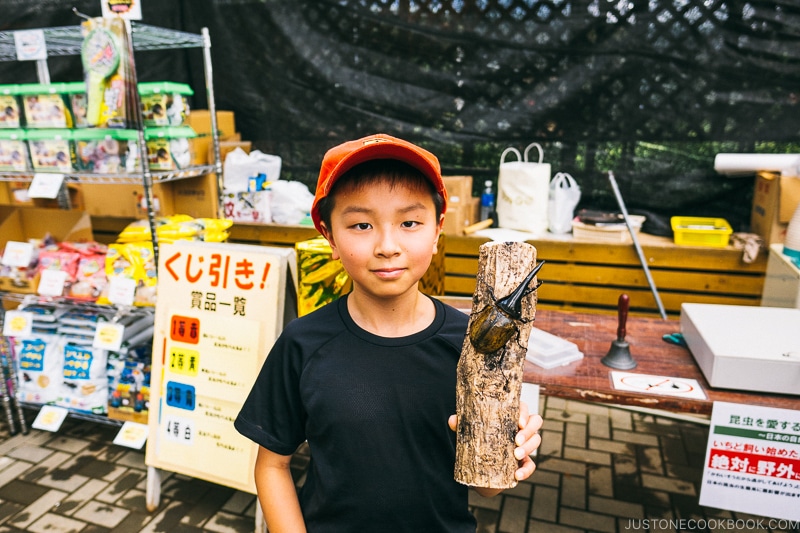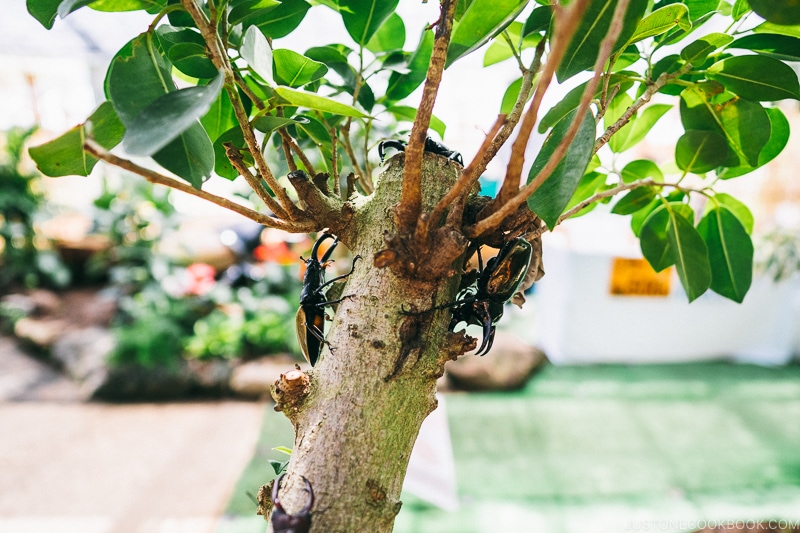 Gora Hanaogi Sounkaku 早雲閣
Gora is home to many ryokans and after exploring Hakone for the day, soaking in the hot springs is what we look forward to the most. During our most recent visit, we stayed at Gora Hanaogi Sounkaku. It is a traditional Japanese ryokan located near the Sounzan Station at the top of the Tozan Cable line. It does not have many rooms so the hotel is not as crowded as some of the more popular ones in Hakone.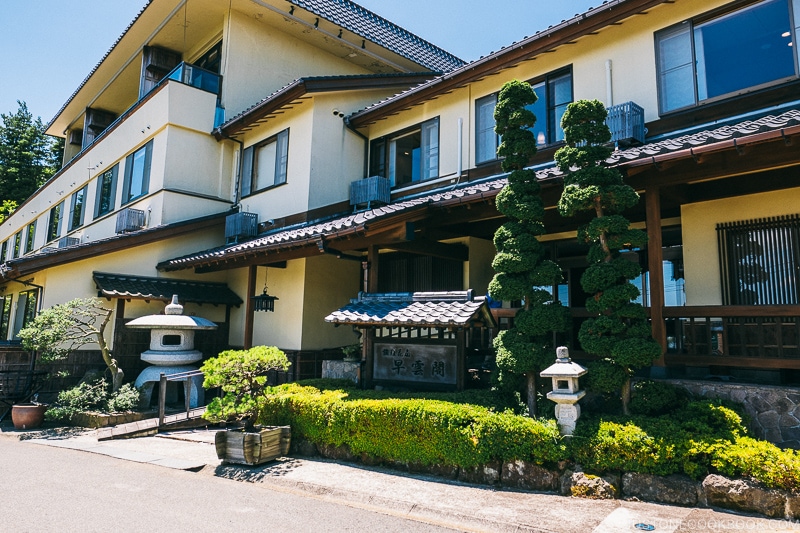 Staying in a Japanese Ryokan
If you plan on staying at a ryokan, we recommend checking in around 3 pm. The check-in process for ryokan is much longer than checking into a hotel, requiring at least 15-20 min.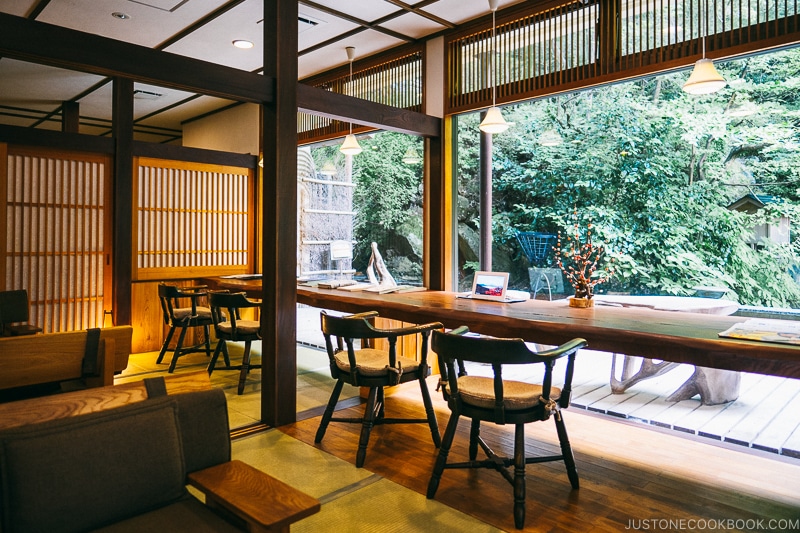 When you check into a ryokan room, the staff will bring your suitcases and belongings to the room for you. Shortly after, the staff responsible for your room will show up and explain the facilities of the ryokan, hot springs hours and policies (ryokan often switch male/female hot springs between day and night time), and take down your preferred mealtime for dinner and breakfast.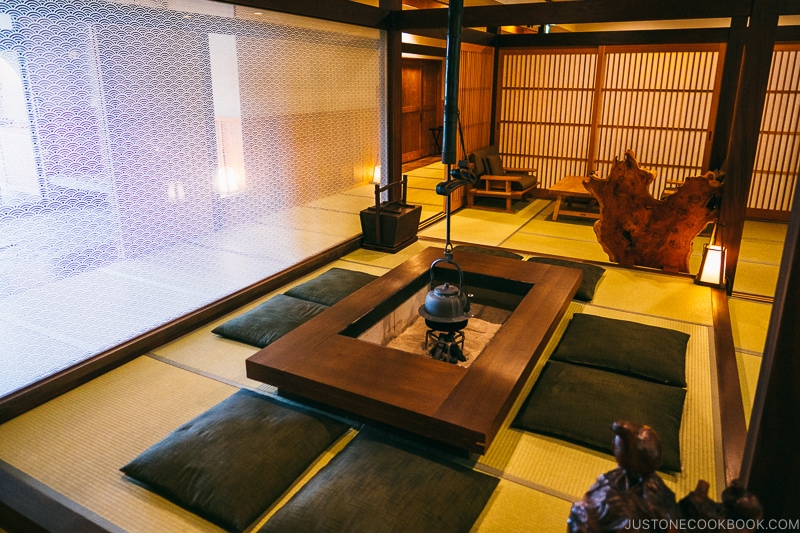 Depending on the ryokan, some require you to remove shoes after you enter the lobby but most of the time you can wear them to the entrance of the room. When walking around the ryokan please wear the slippers they provide especially when going to the hot springs. We've seen guests wearing outdoor shoes to the hot springs and its not appropriate.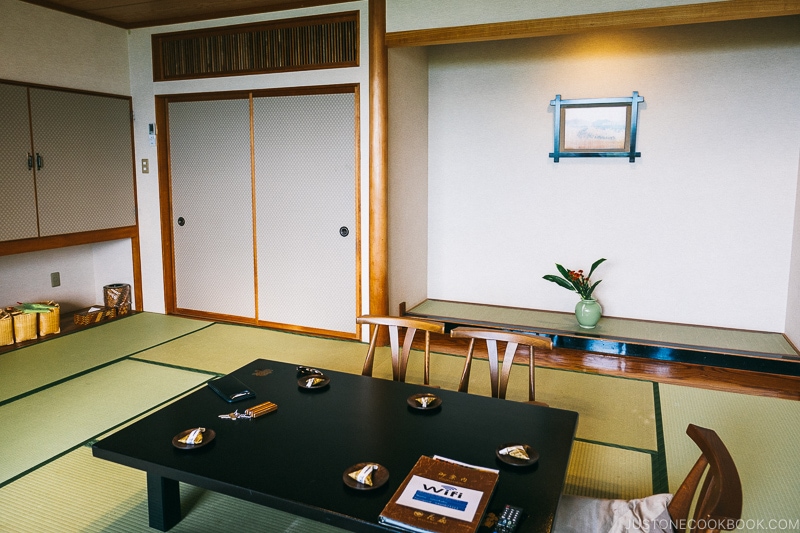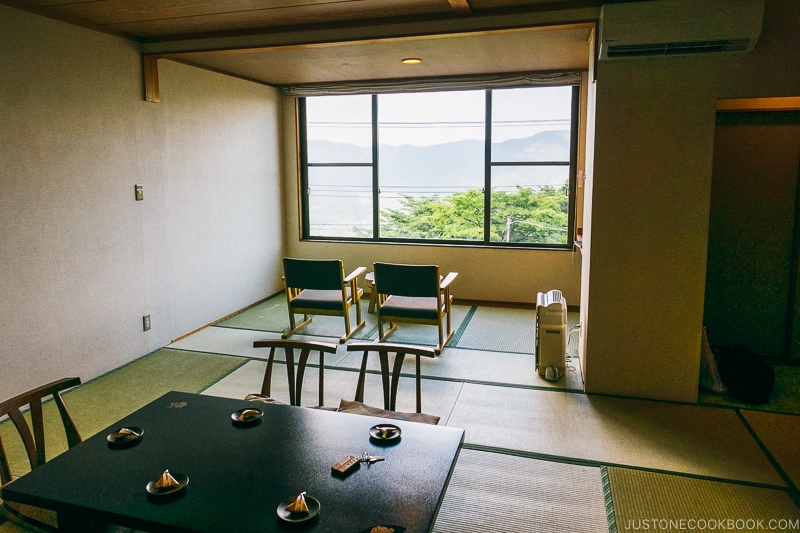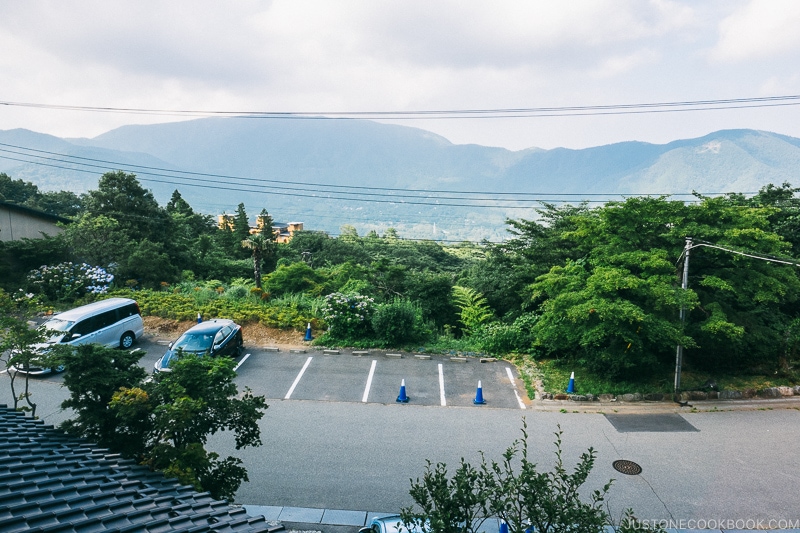 Kaiseki Meals at Gora Hanaogi Sounkaku
I had mentioned in one of our previous posts our preference for ryokan is based on the food ranking. The food at Gora Hanaogi Sounkaku was elegantly prepared and highly rated by visitors. The owner is from Hida Takayama area so some of the dishes feature ingredients from the Hida area (such as Hida beef and hoba leaves). Most ryokans in Japan serve Kaiseki meals during dinner showcasing the local ingredients and chef's skills in preparing a course meal.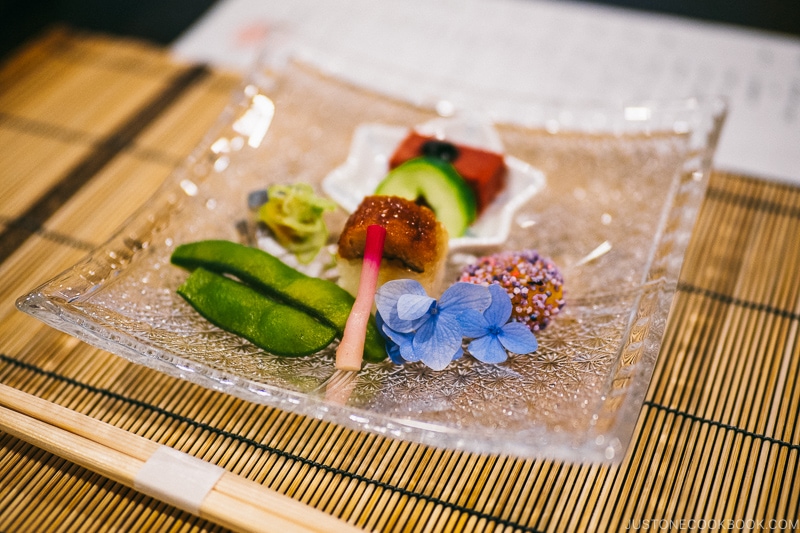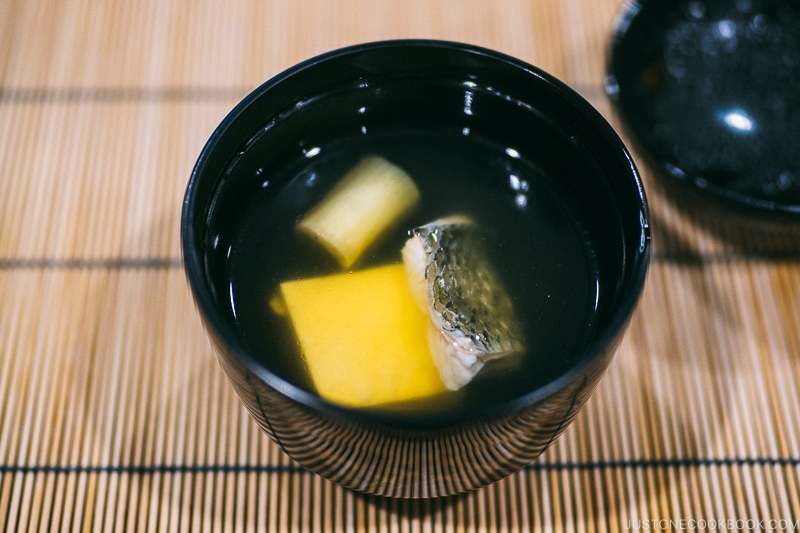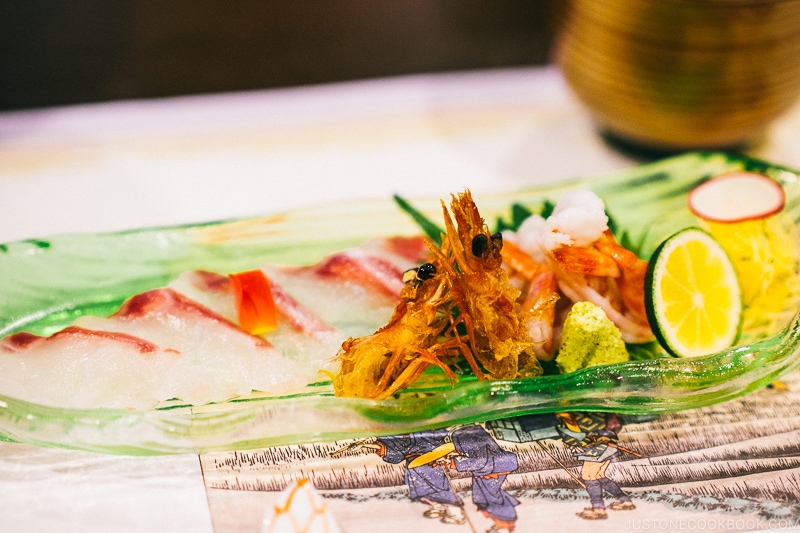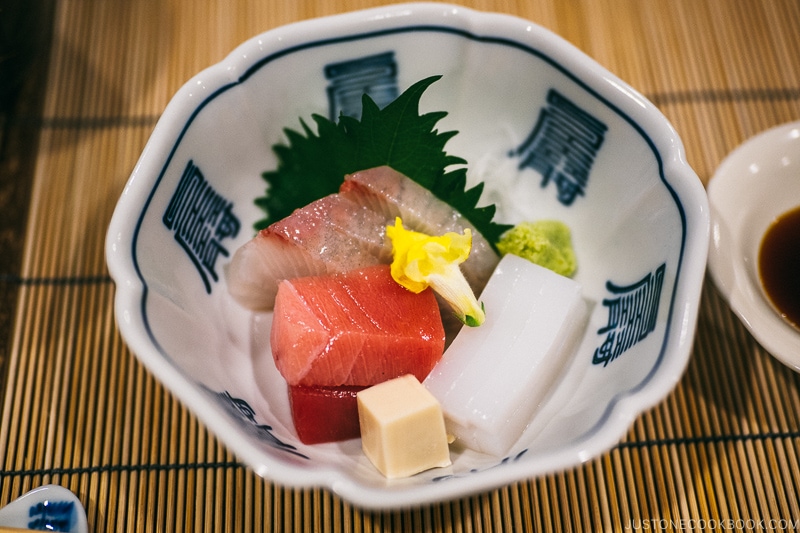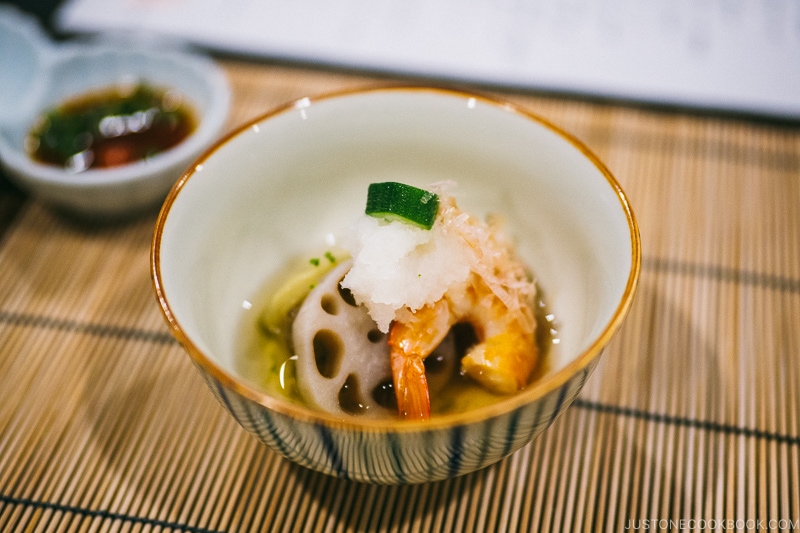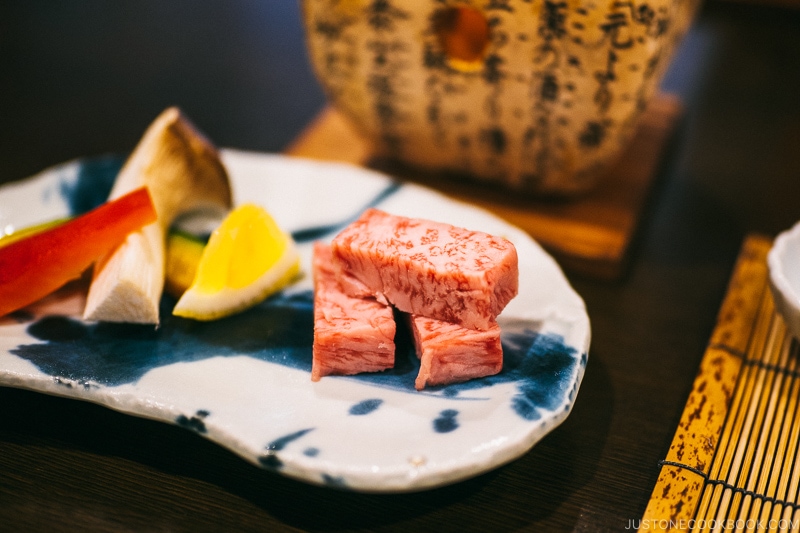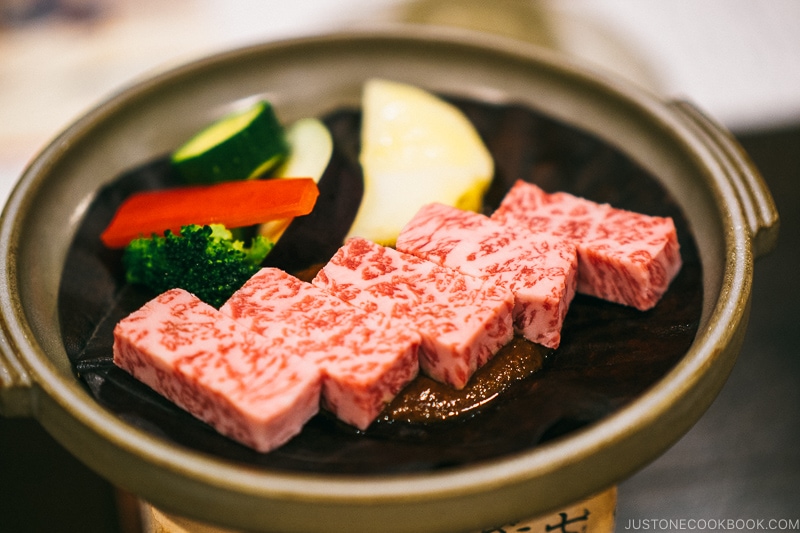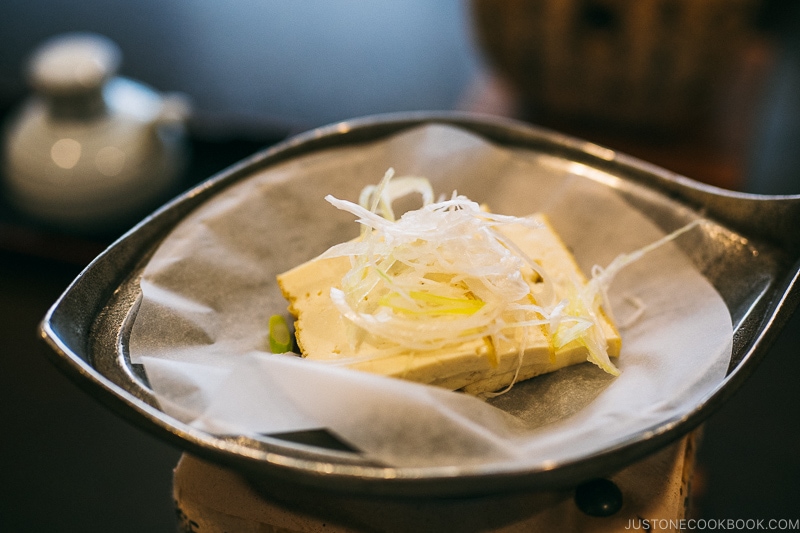 The hotel entry and reception area were very well decorated and kept but the rooms feel a bit dated and could use a refresh. The meals were all excellent and the hot spring was relaxing. If you are looking for a hotel to stay in Gora we would not hesitate to recommend Gora Hanaogi Sounkaku. If you want to splurge on a more premium experience, the sister property Gora Hanaougi is right next door and it's one of the more high-end ryokans in the area.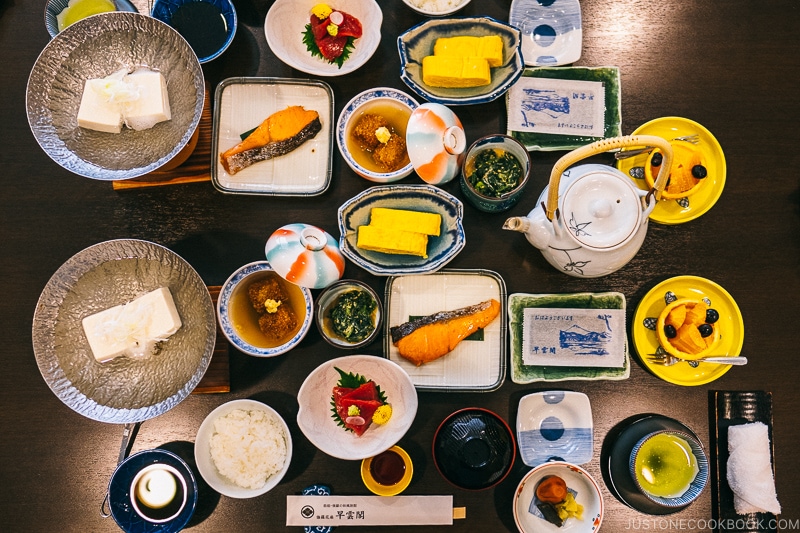 Watanabe Bakery 渡邊ベーカリー
Not exactly in Gora but if you are driving from Hakone-Yumoto to Gora, stop by Watanabe Bakery to pick up some bread. The bakery has been around since 1891 and features many traditional and unique pastries. It's known for stewed bread but offers Japanese classics like red bean, chestnut, and salted plum red bean bread.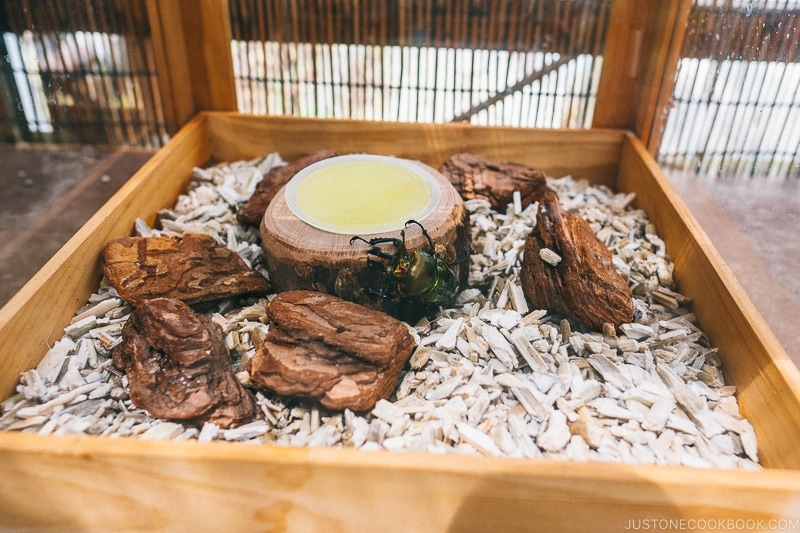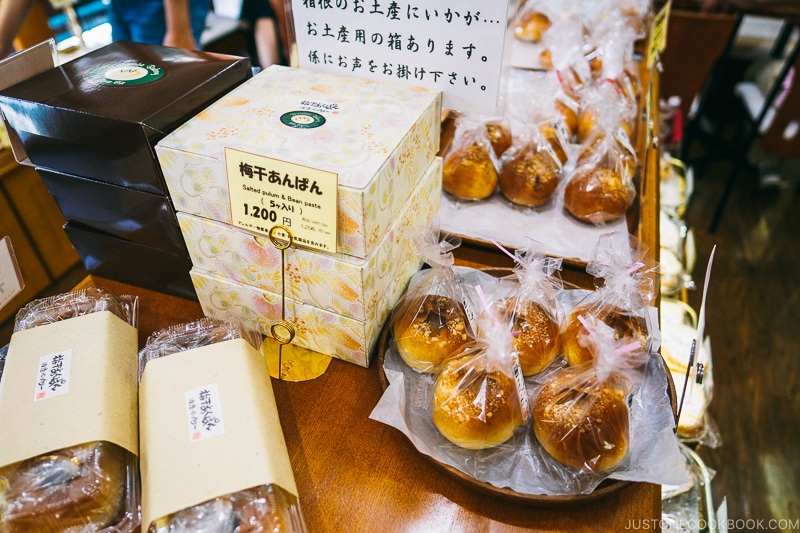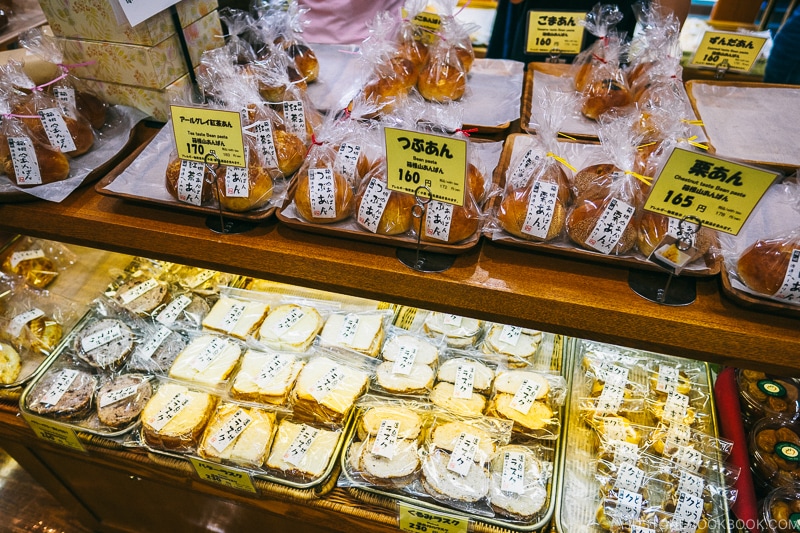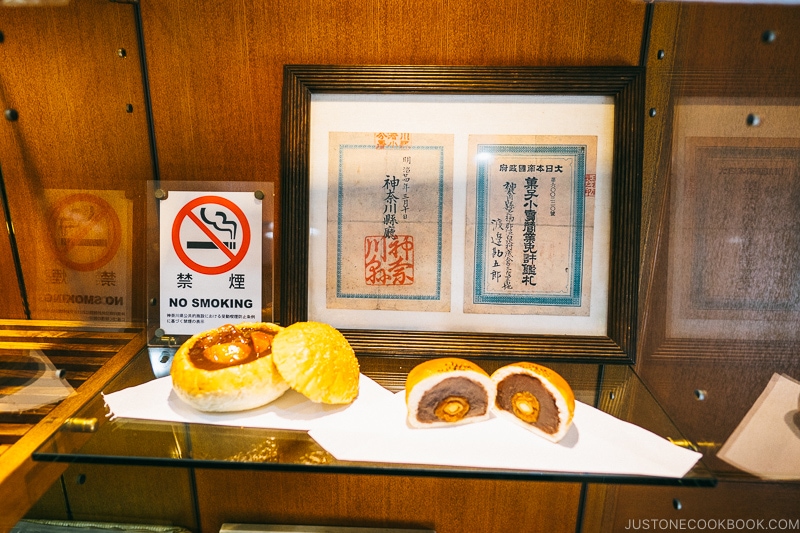 Activities to do in Gora
This is not a comprehensive list of things to do in Gora. For fun, you can go to Yunessun and try its 23 hot springs and water slides. If you prefer quiet time, there is the Museum of Art, Museum of Photography, Meissen Museum, and Okada Museum of Art.
Thank you for reading our guide to Gora and we'll hop on Hakone Ropeway and visit Hakone's Hell Valley – Owakudani.
Just One Cookbook Hakone Travel Guide