Popular Japanese fish cakes such as kamaboko and chikuwa are used in Japanese dishes and eaten as appetizers and snacks. You can experience making them at Suzuhiro Kamaboko Museum in Odawara.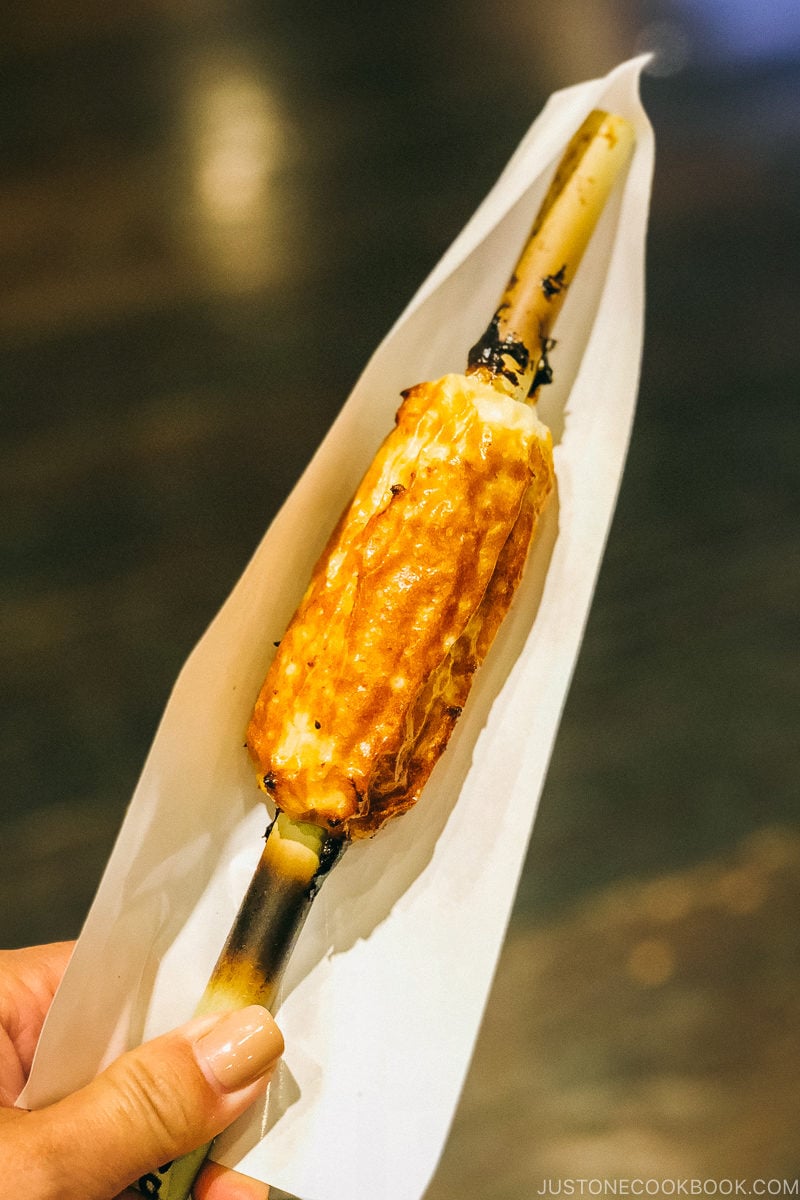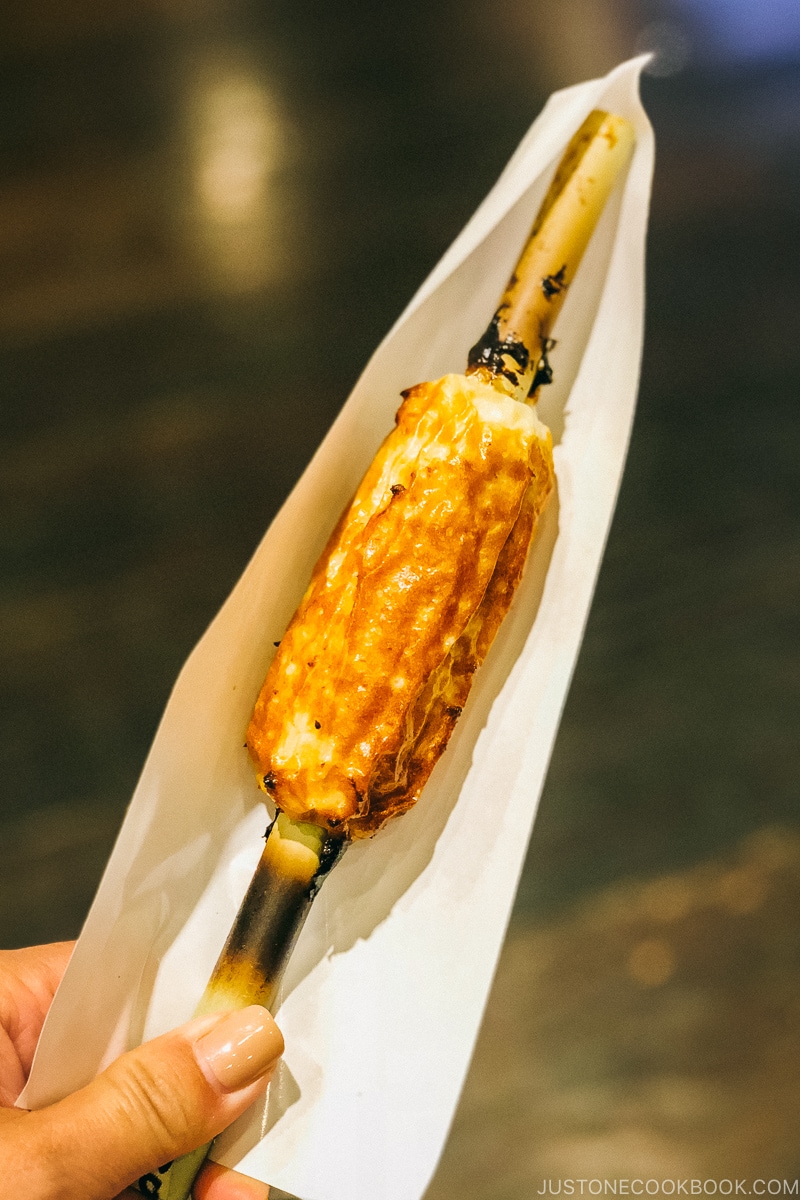 Welcome to our Hakone Travel Guide series and for the first stop, we'll visit the unique Suzuhiro Kamaboko Museum. What is kamaboko you might ask? It's a type of Japanese fish cake made from surimi. And yes, it's a fish cake museum!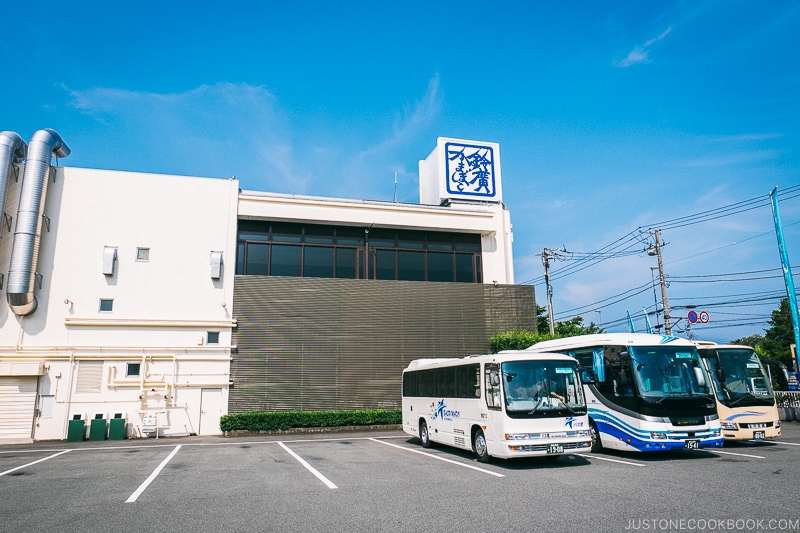 Kamaboko, chikuwa, and other fish cakes are very commonly eaten in Japan. They are enjoyed as part of a meal in udon noodles or oden, or as appetizers with drinks and even sold as snacks in convenience stores like Lawson's and 7-11. They come in all shape and sizes ranging from the half oval-shaped kamaboko to gear-shaped narutomaki. Ready to learn how they're made? Let's go!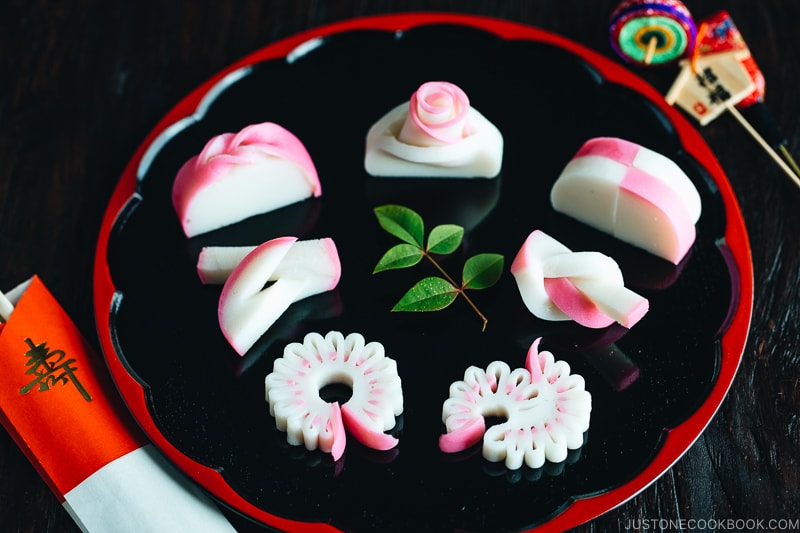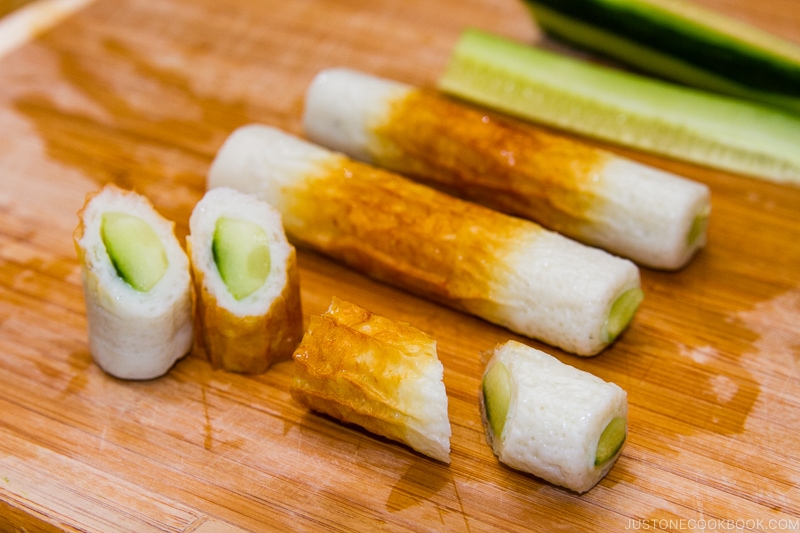 Suzuhiro Kamaboko Museum かまぼこ博物館
There are a few Japanese cities known fish cakes as their local specialty, and one of the cities is Odawara. Odawara is near Hakone and you'll pass by Odawara on the way to Hakone Yumoto from Tokyo. Besides housing a museum on kamaboko, Suzuhiro Kamaboko Museum also offers hands-on workshops to make your own kamaboko and chikuwa.
There are several workshops offered each day and if you are interested we highly recommend making a reservation (available online). The kamaboko workshop costs 1,500 yen and the fried kamaboko workshop is 1,000 yen.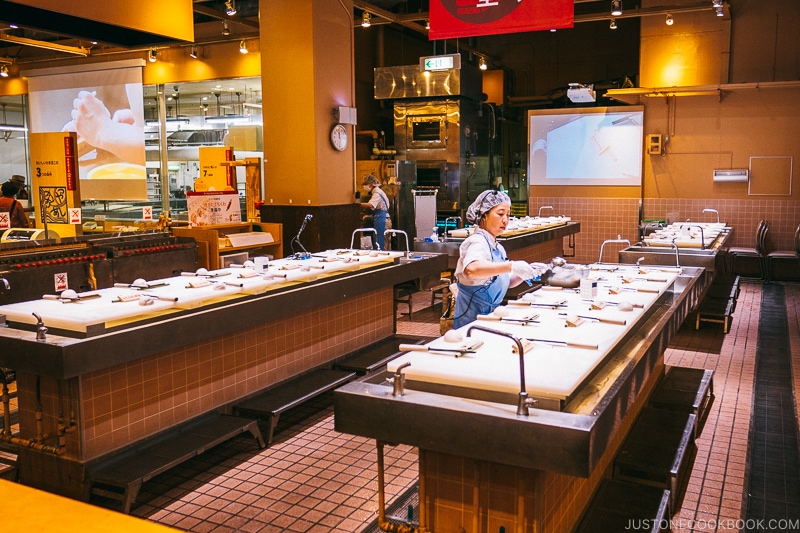 How to get to Suzuhiro Kamaboko Museum
You can get to Suzuhiro Kamaboko Museum by train or car from Tokyo. It takes about 1 hr 15 min by car from Shinjuku in Tokyo and 1 hour 45 min by train. The nearest station to the museum is Kazamatsuri Station and it's just a 2 min walk away.
Kazamatsuri Station is between Odawara Station and Hakone-Yumoto Station so you are not making a long detour stopping by the museum on the way to the hot spring.
Suzuhiro Kamaboko Factory
While waiting for our workshop to begin, we walked around the museum exhibits on the "12 secrets on kamaboko". We learned fun facts including:
It takes meats from seven fish to make one kamaboko
The secret to great-tasting kamaboko in Odawara is due to the clean water from Hakone and the use of mineral-rich natural salt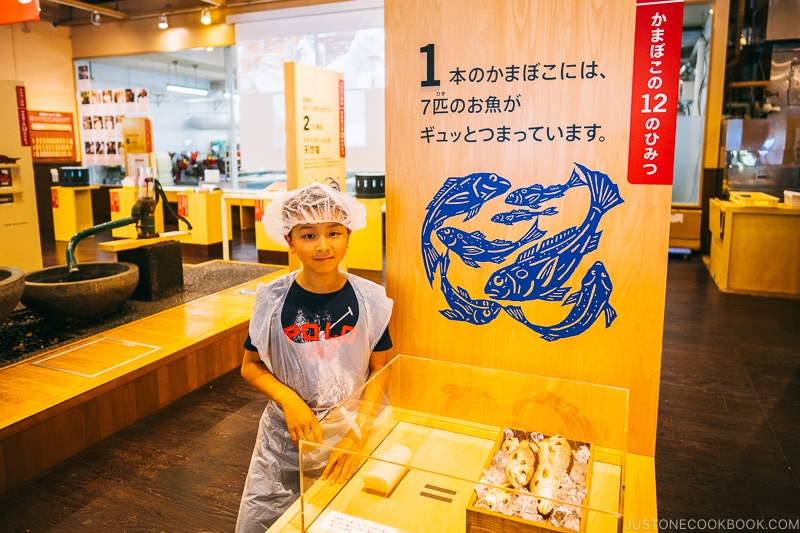 Behind the glass we could see the factory equipment used for making kamaboko. Suzuhiro Kamaboko has been making fish cakes since 1865.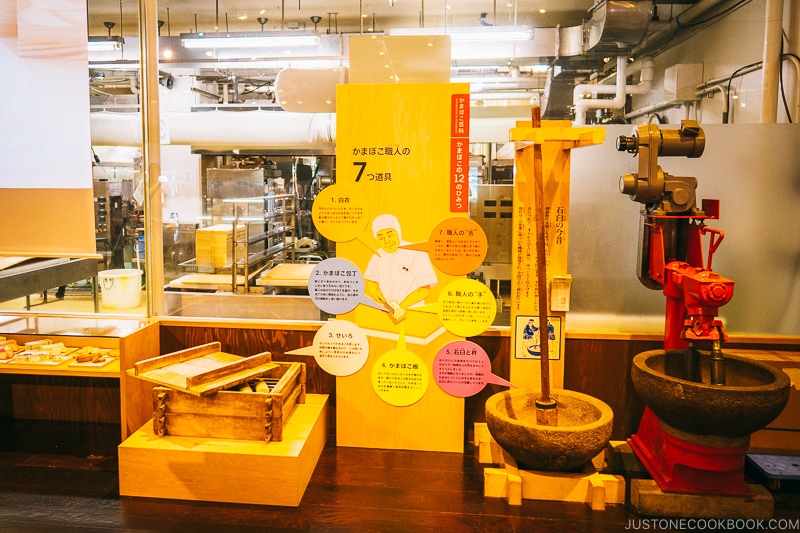 How Kamaboko is Made
Whitefish are fillet
Clean the meat
Ground fish meat into fish paste
Shaped paste on wooden boards
Steam and cook fish paste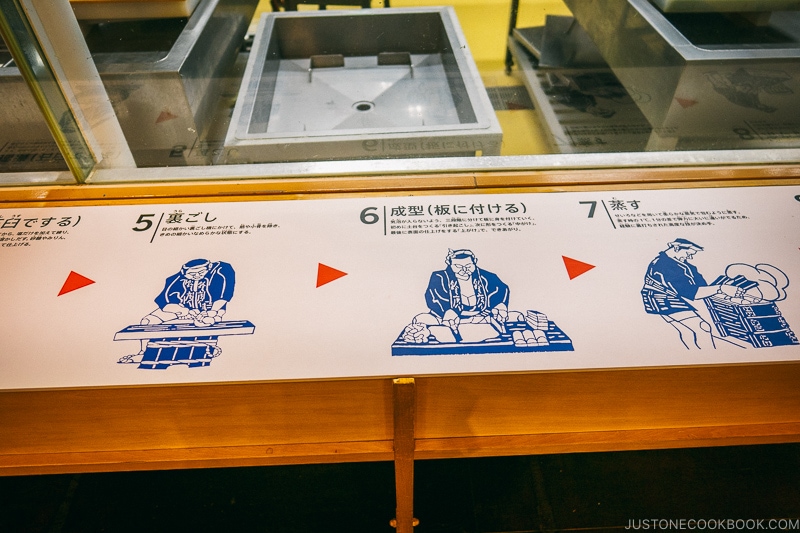 Kamaboko is not made from one type of fish, but many types of white fish all mixed together.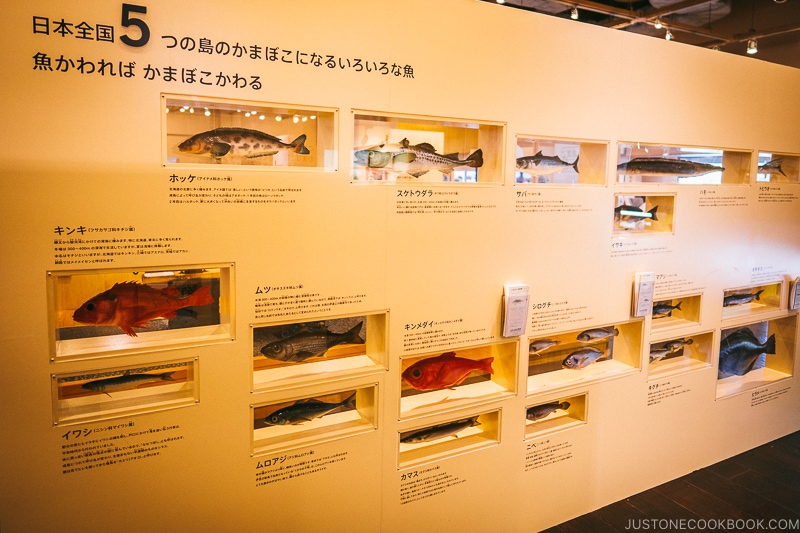 Make Kamaboko Workshop
When it was time for our Make Kamaboko Workshop, each person was all assigned a number corresponding to which station they're assigned to. Prior to working at the station, everyone was required to wash their hands carefully and put on the sanitary gear.
A video was shown to us on how to take the fish paste and apply it to the wooden board. The process in the video looked easy enough. Flatten the fish paste, holding the wooden board in your left hand and push it against the fish paste, and at the same time scooping up the fish paste with the provided tool and shape into a seimicylinder shape.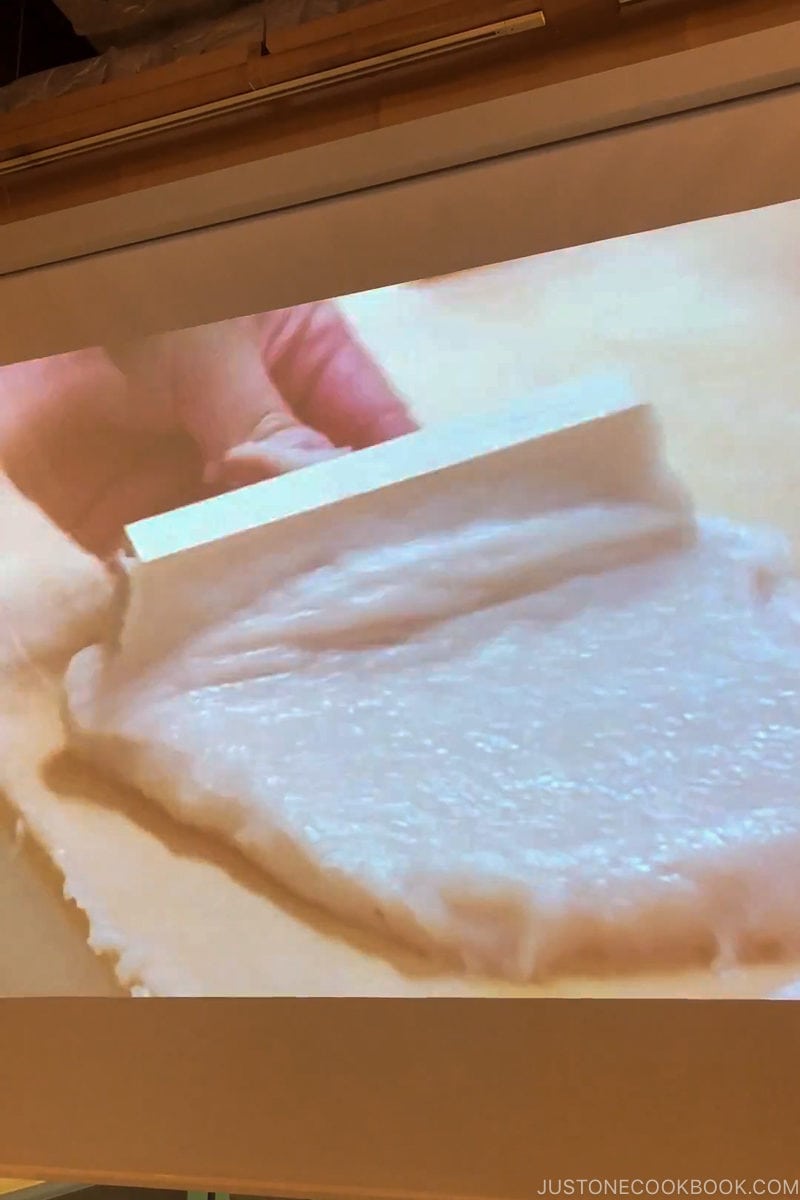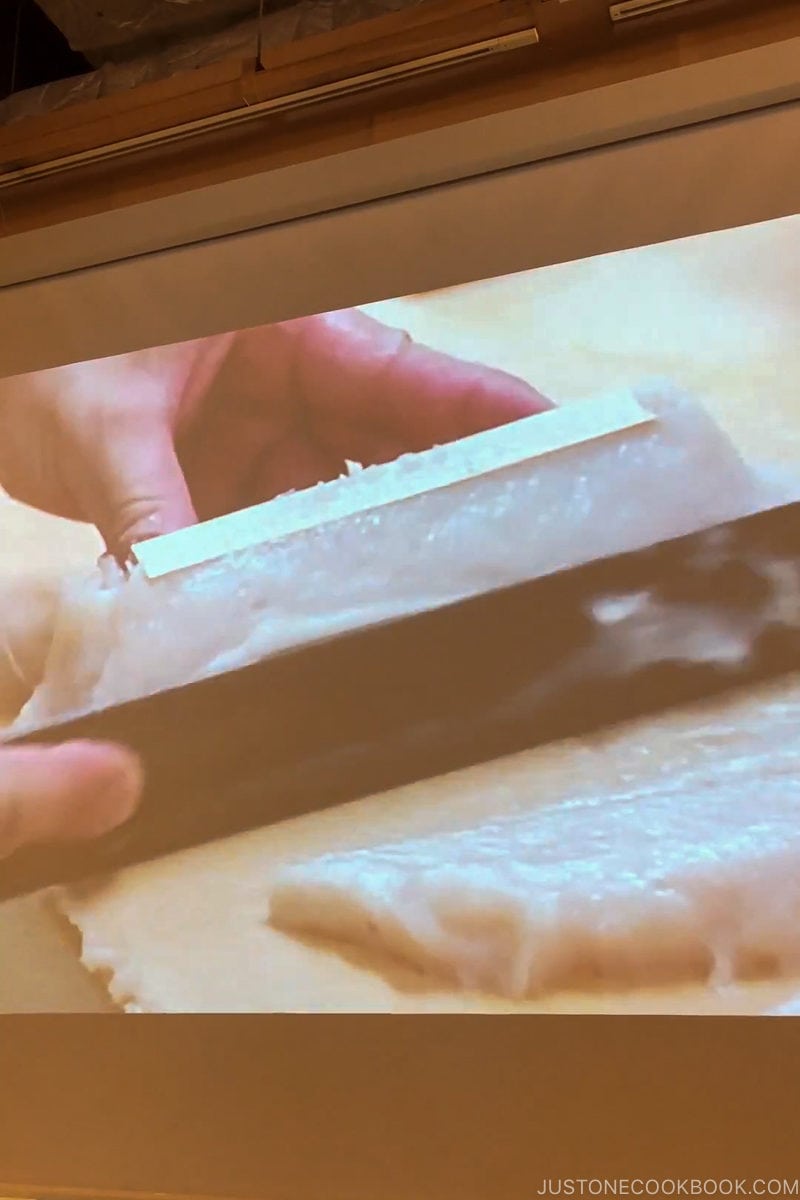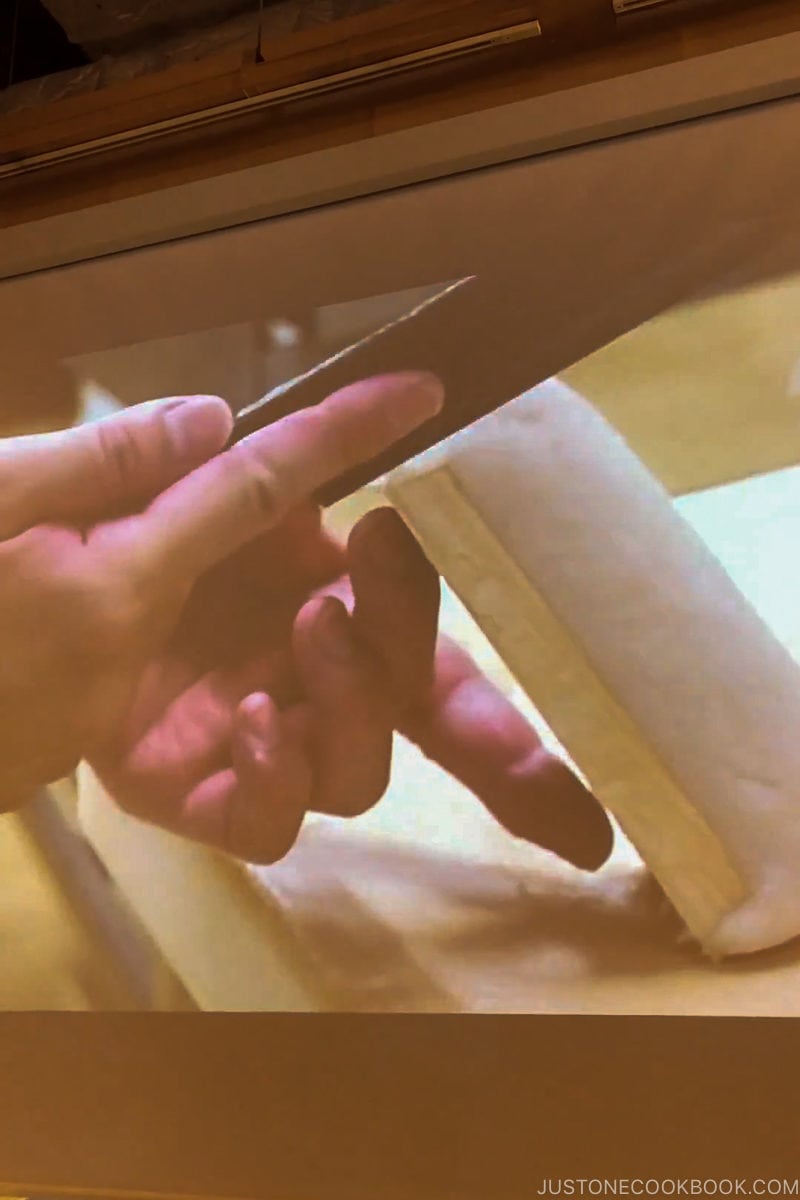 At each station in front of each person is a pile of fish paste, the tool, a wooden board with a number and your name. The round stick is for making chikuwa later.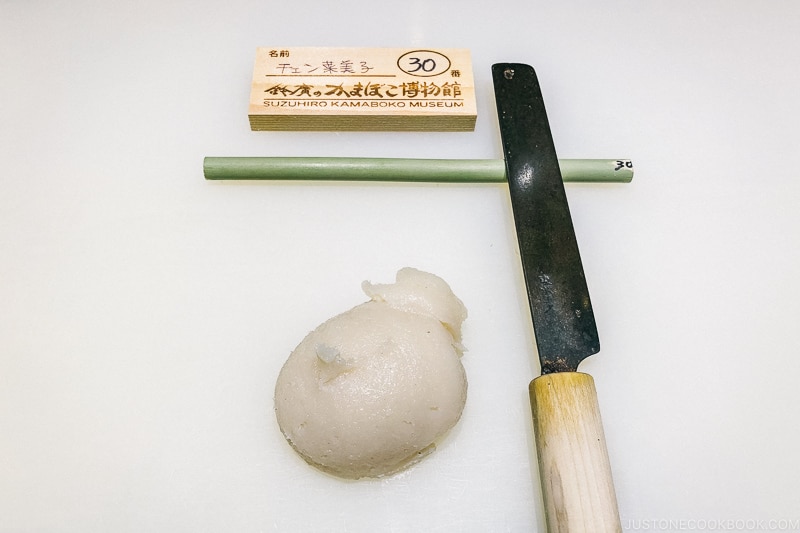 So how easy was it? Really hard! It was quite difficult working with the soft fish paste and much more challenging than what the video showed.
Nami's kamaboko below wasn't too bad but mine was horrible and too embarrassed to show.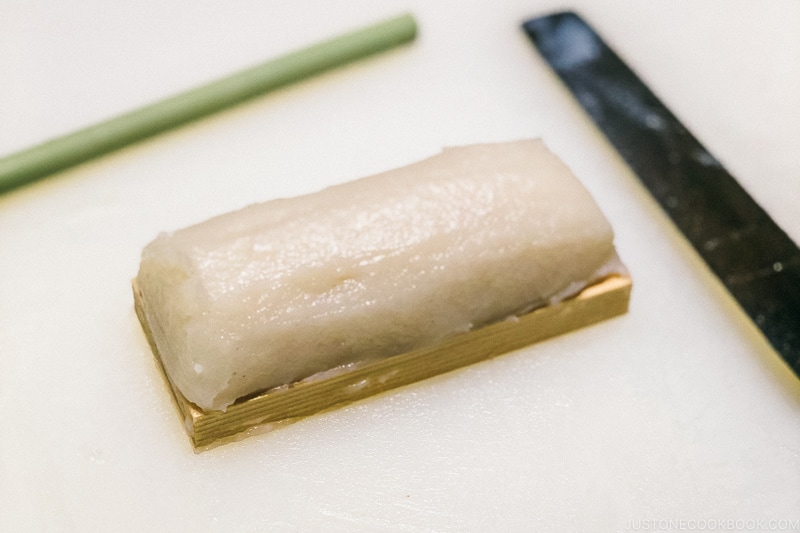 Besides kamaboko we also made chikuwa. As you can see in the images below fish paste is first flattened, then use the tool to scrape the paste from the bottom and roll the round stick at the same time to gather the fish paste around the round surface.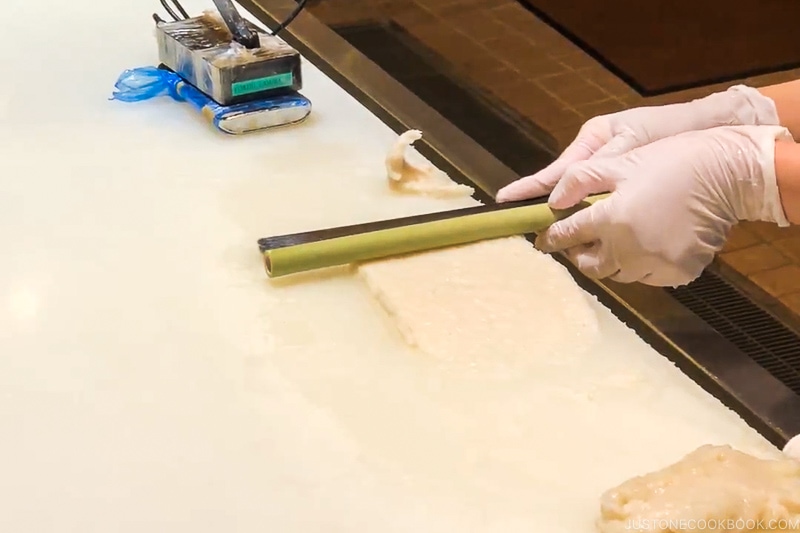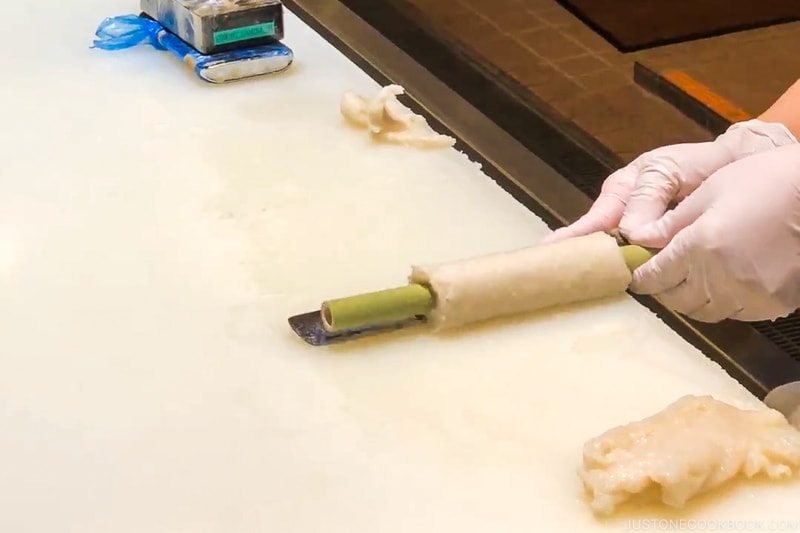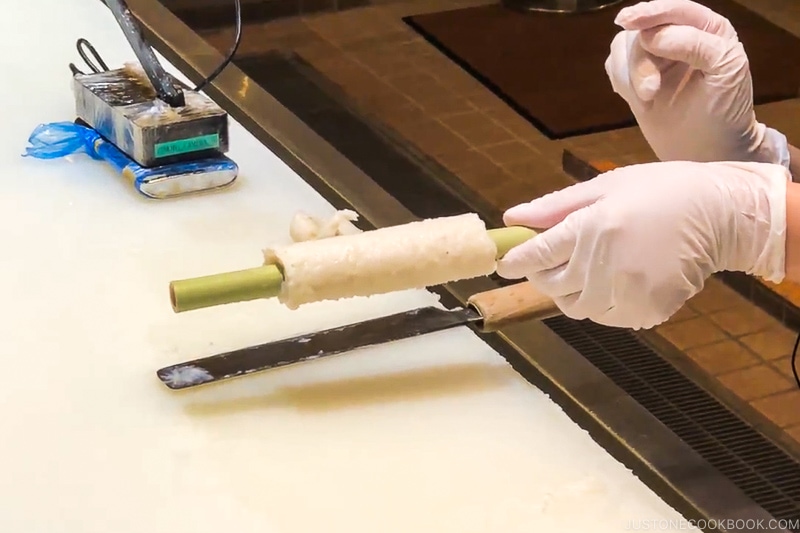 Nami's chikuwa.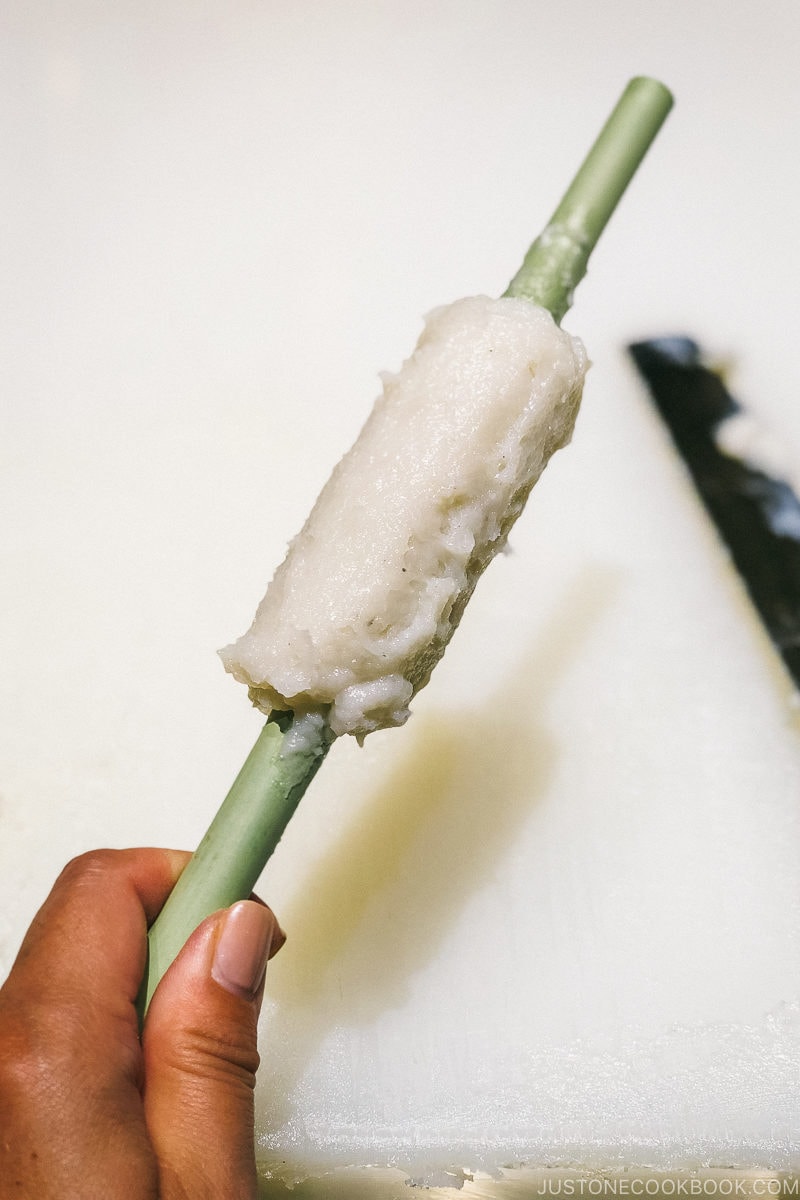 After finishing the projects, Suzuhiro Kamaboko Museum will steam the kamaboko and grill the chikuwa. For kamaboko, the waiting time was 1 hour and chikuwa takes 20 min to grill.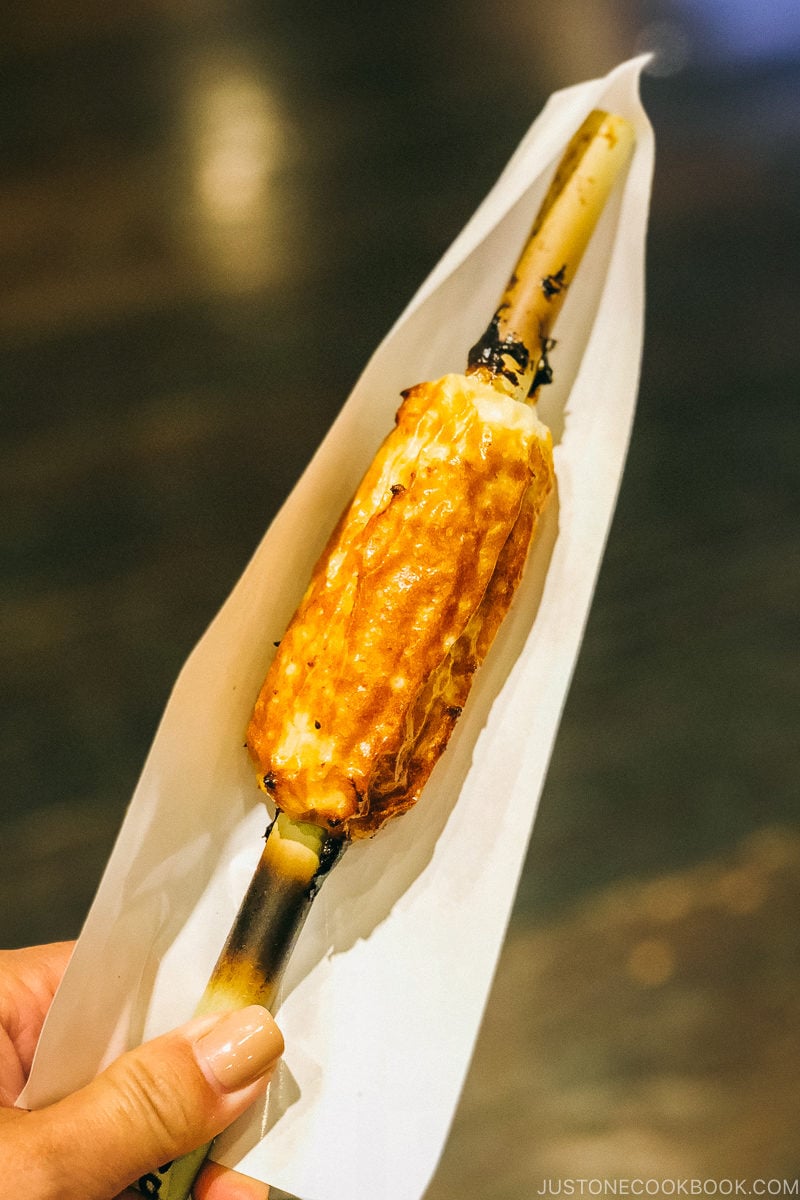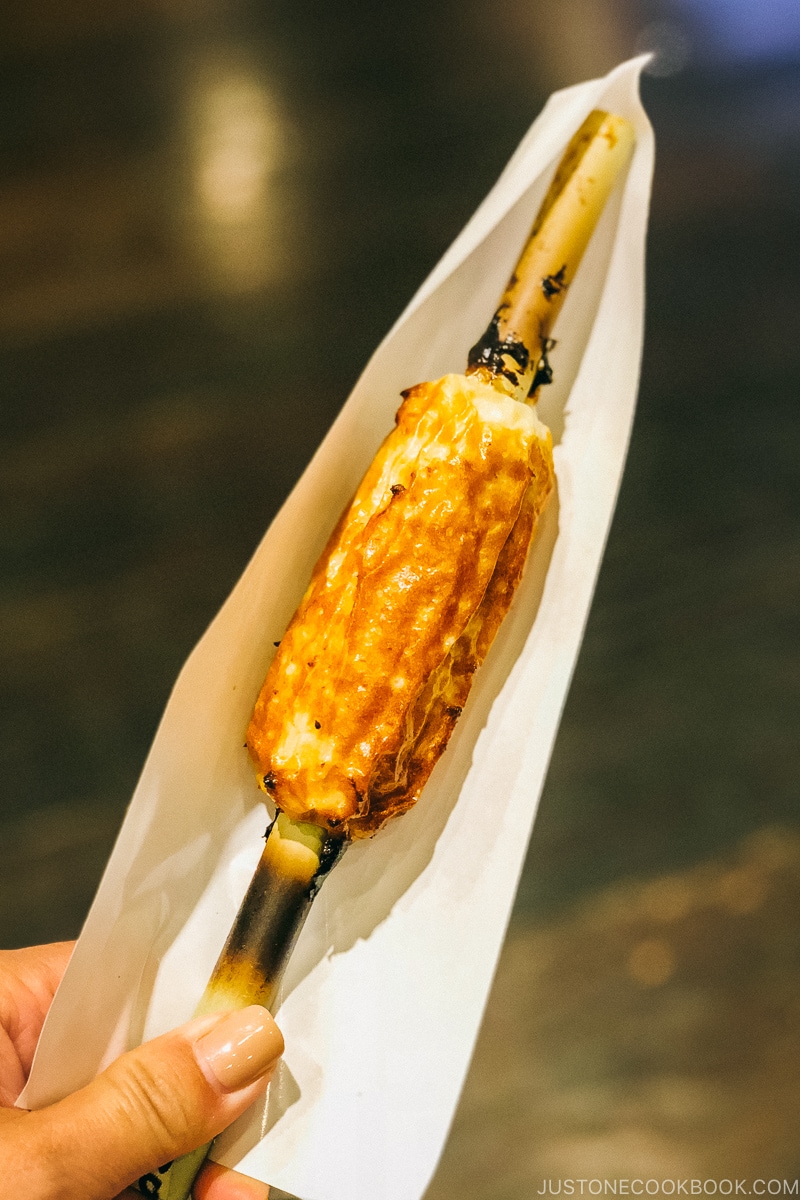 We browse around the different floors of the building and the surrounding Suzuhiro Kamaboko Village while waiting for our fish cakes to be cooked.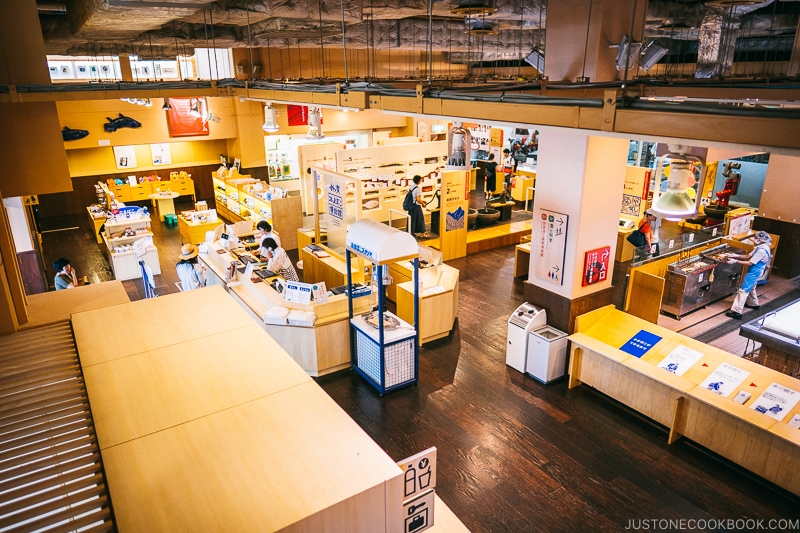 The Science behind Kamaboko Exhibit
On the second floor, there was a small art exhibit.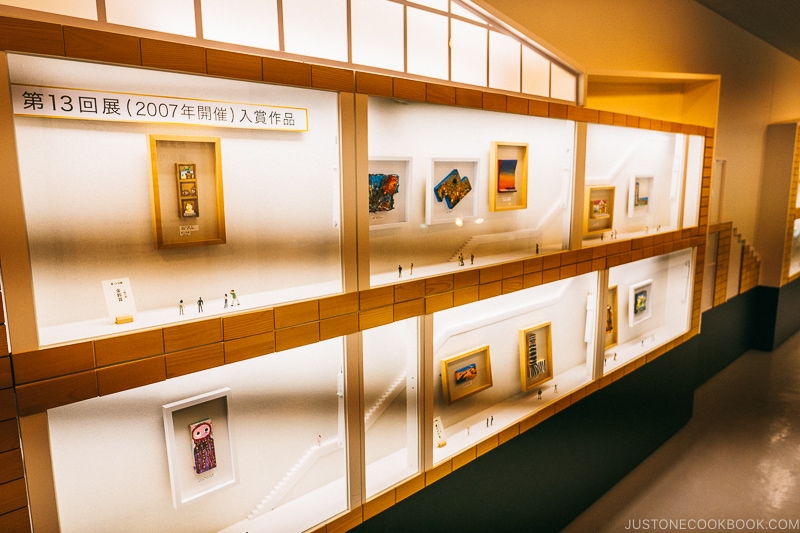 On the third floor were exhibits and information on The Science behind Kamaboko. It's a spacious space filled with technical information, such as what happens to kamaboko when it's heated, how the fish is fillet to use for kamaboko and such.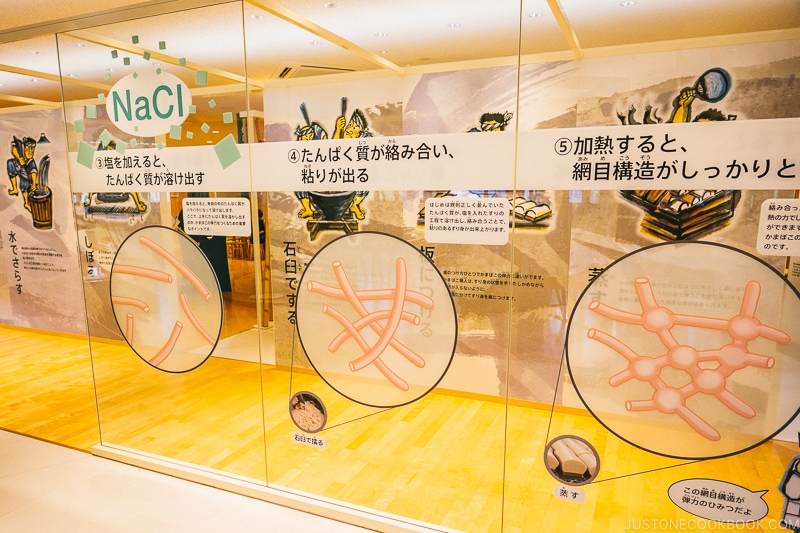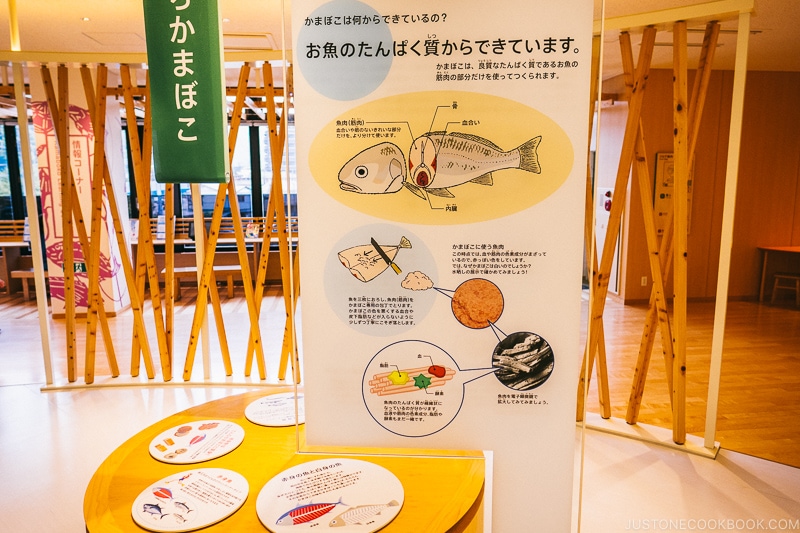 The staff will bring them the kamaboko and chikuwa after they are done steaming and grilling. You pick the one that corresponds to your station number and start eating the freshly made kamaboko and chikuwa.
Suzuhiro Kamaboko Village
Besides the kamaboko museum and factory, Suzuhiro Kamaboko Village also has shops, restaurants, and Hakone Brewery.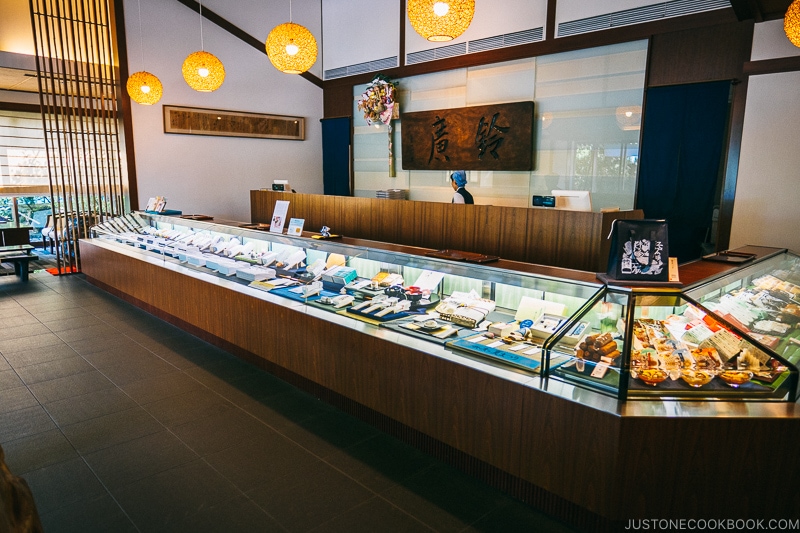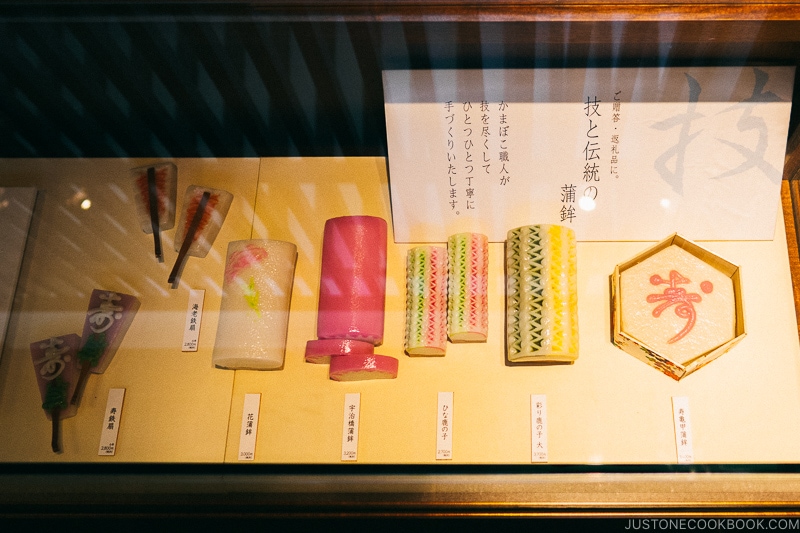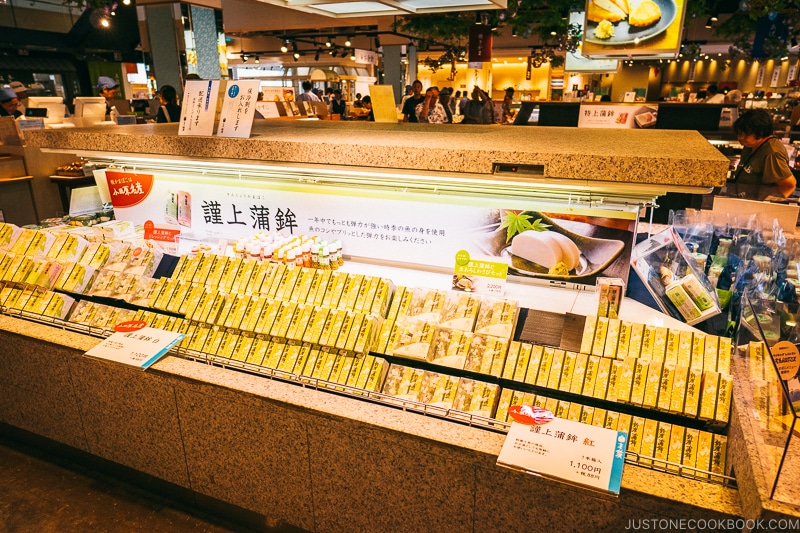 We hope you enjoyed the quick tour at Suzuhiro Kamaboko Museum. Our workshop started at 11 am and finished in about 40 min. While our kamaboko was being steamed we grabbed lunch nearby. It was a lot of fun learning and making kamaboko for our family so stop by if you have time on your trip to Japan. We'll see you next in Odawara Castle.
Just One Cookbook Hakone Travel Guide