Take a trip to the past at Tokyo's Shitamachi Museum and see what life was like before Tokyo was filled with modern skyscrapers and bullet trains.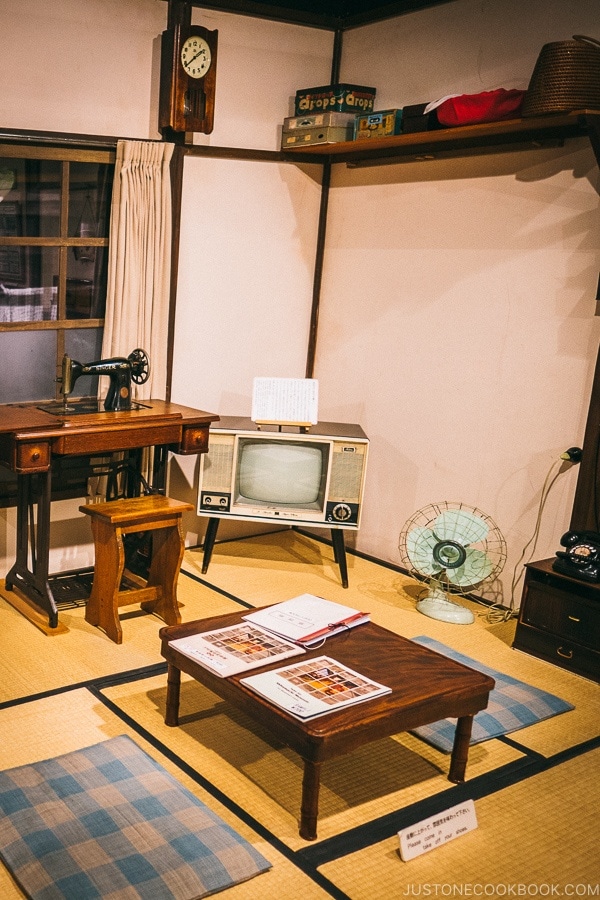 Tokyo Shitamachi Museum 下町風俗資料館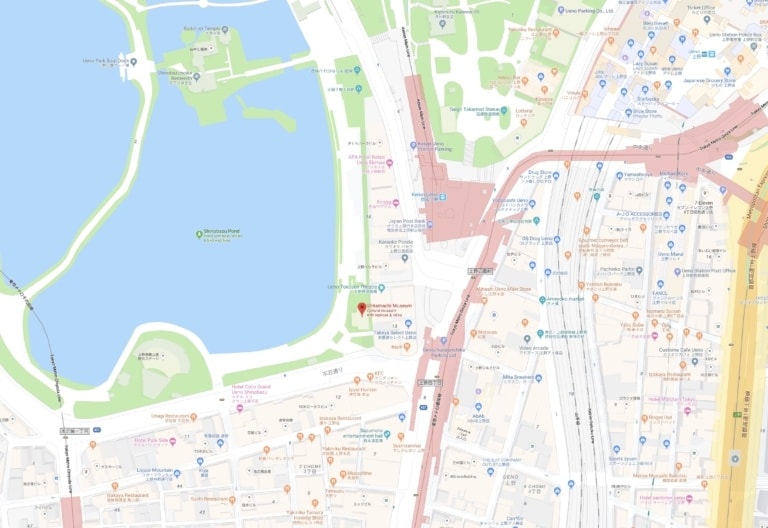 Located inside Ueno Park on the southeast corner of Shinobazu Pond is the Shitamachi Museum. It's a small museum showcasing what life was like in Tokyo around 1910-1925.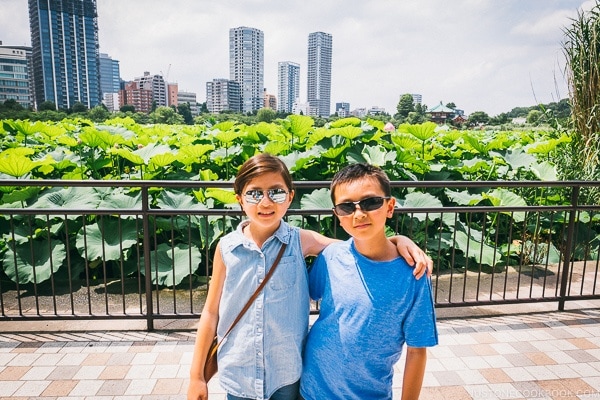 Shitamachi translates to "lower town" and historically referred to the area of Tokyo occupied by the lower income communities or common people.
Our family enjoyed the visit to the museum and it was quite interesting to see what life was like in Japan 100 years ago. The entrance fee to the museum is just 300 yen ($3) per person.
On the first floor of the Shitamachi museum are the replica workshop, wholesaler, candy shop, and residential housing. Most of the props used in the replica set are all authentic and from the time period.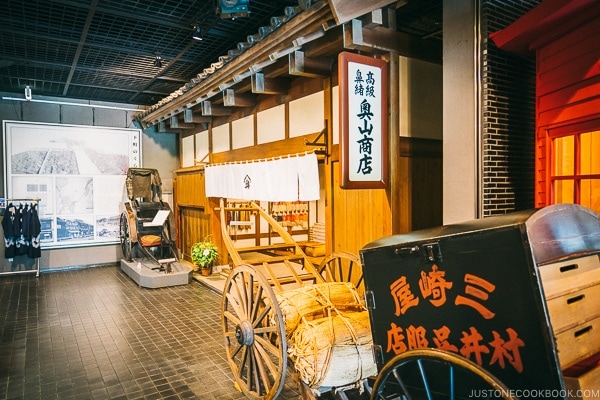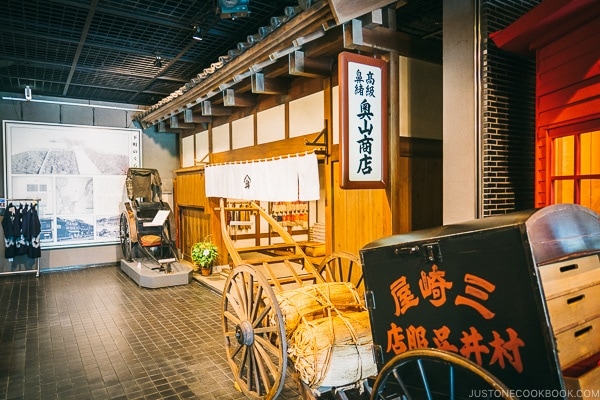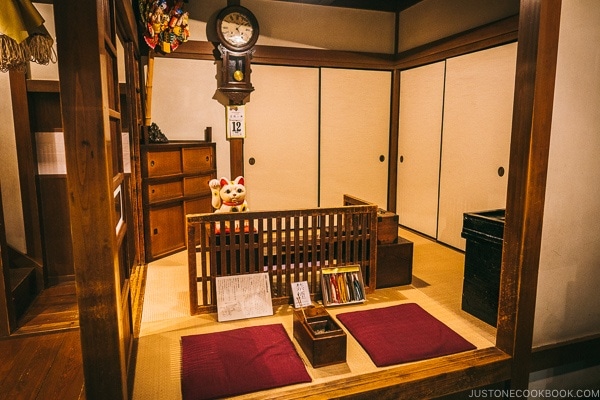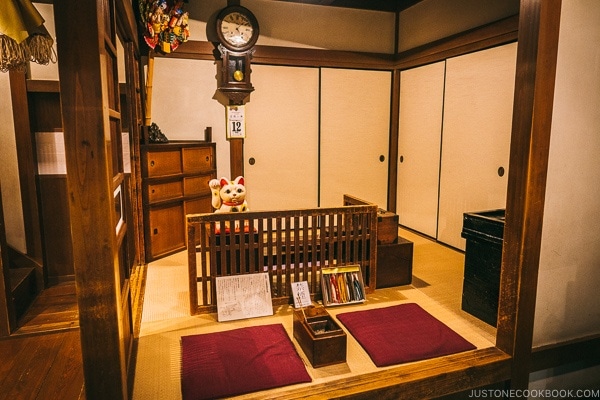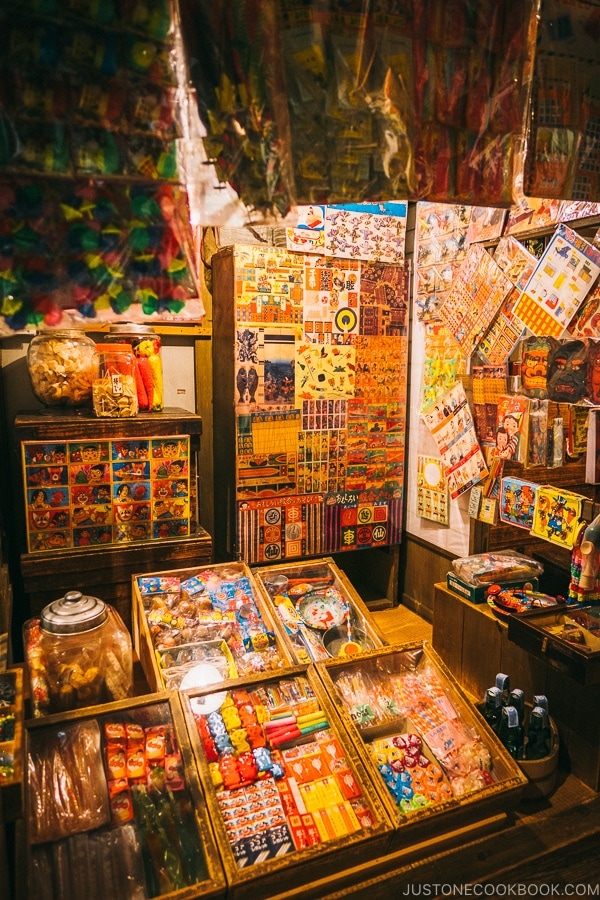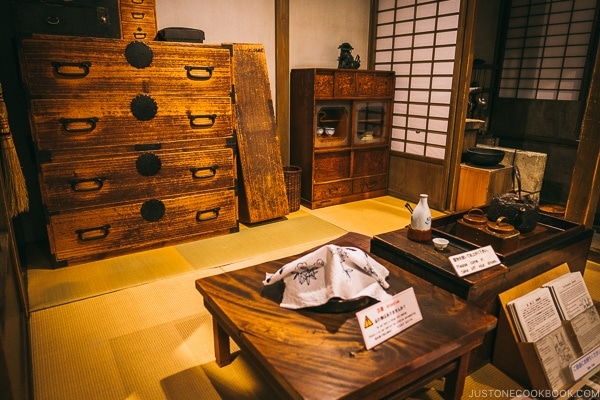 As you walk through the alleyway, there's a small shrine where visitors can draw Omikuji (Japanese fortune-telling) as you can at many of Japan's temples and shrines. What's helpful is there's a binder with English translation of what the Omikuji (fortune-telling paper strips) means.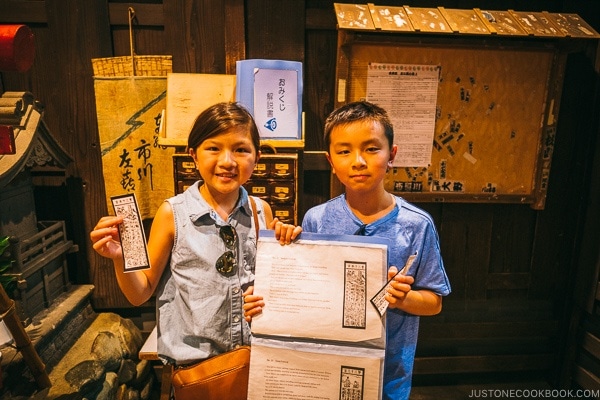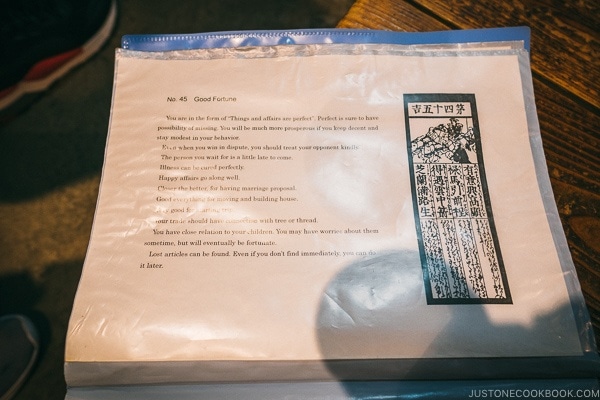 On the second floor of Shitamachi Museum, there are a variety of exhibits including antique toys, games, and clothing on display and explanation of their significance.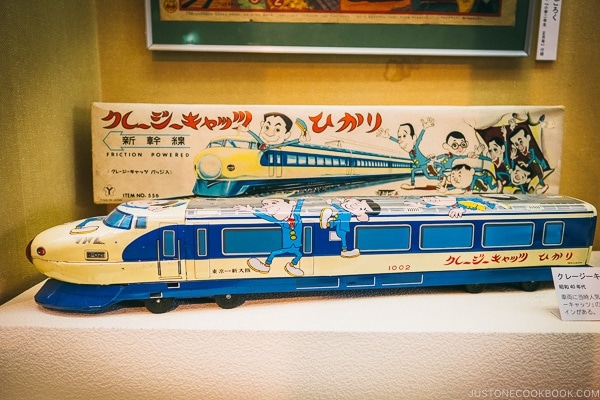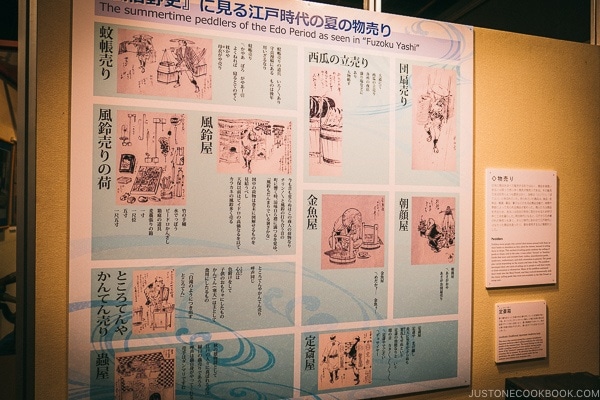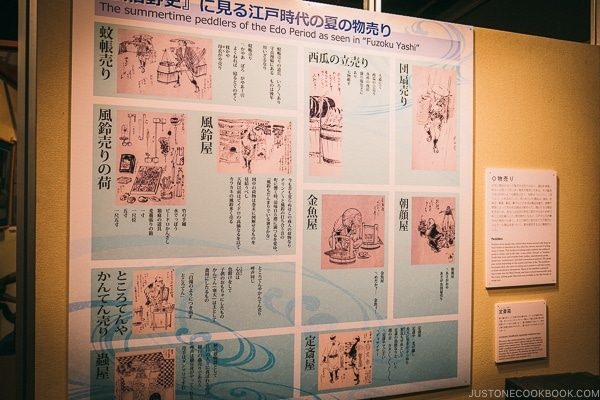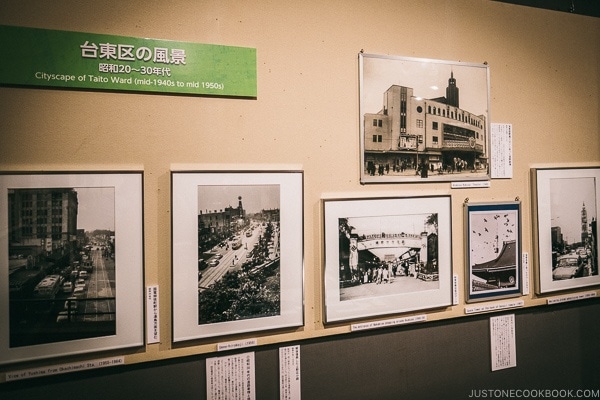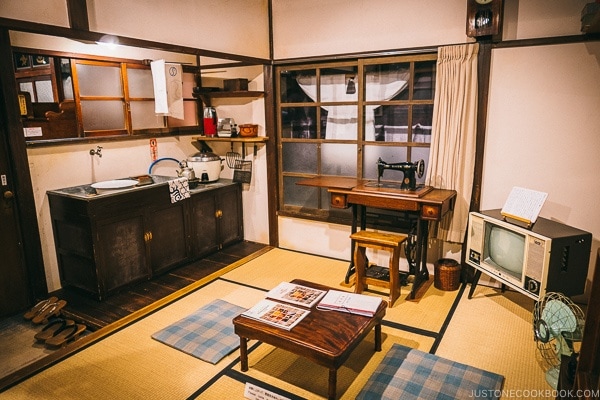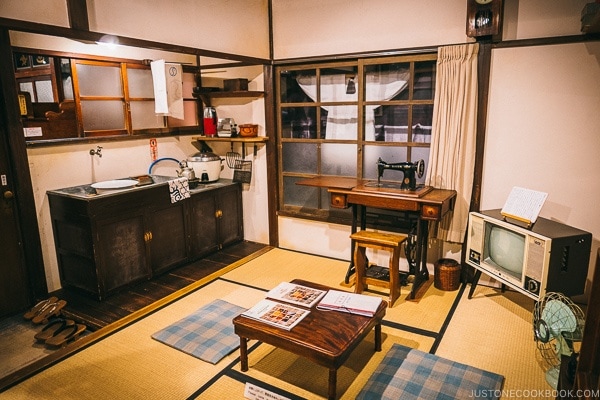 When you're in the Ueno area, stop by this unique museum to see what life in Shitamachi was like. If you are interested in other museums, don't miss National Museum of Nature and Science and Tokyo National Museum.
If you enjoy our Japan travel post check them out here.