Join us on a tour of beautiful and eccentric Kobe, as we visit Chinatown, Ijinkan, ride on a ropeway, and enjoy delicious Kobe beef.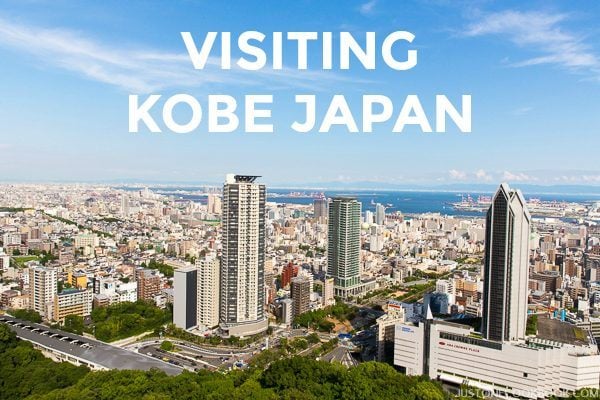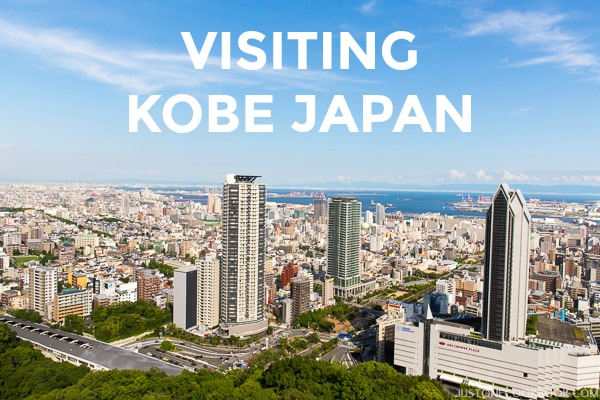 The second part of our Kansai trip was in Kobe (神戸), the port city that's about 25 min from Osaka. Yes, that Kobe city which is world renowned for their amazing beef. If you are planning to visit Osaka and have time for a side day trip, I highly recommend visiting this beautiful seaside city.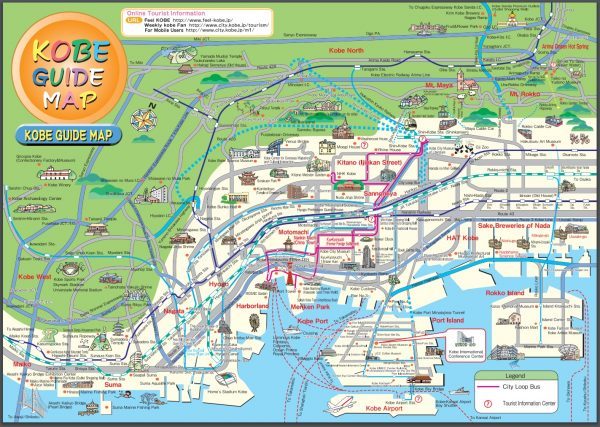 (click the map to enlarge)
Places to Visit in
Kobe Japan
As I grew up in Yokohama and live in San Francisco, which are both a port city similar to Kobe, I am biased about these coastal cities. Kobe was one of the first Japanese cities to open its port for trading, so there are quite a few foreign influences. While walking around, I noticed very interesting buildings. Some buildings had a classic European look on the bottom and modern building on top.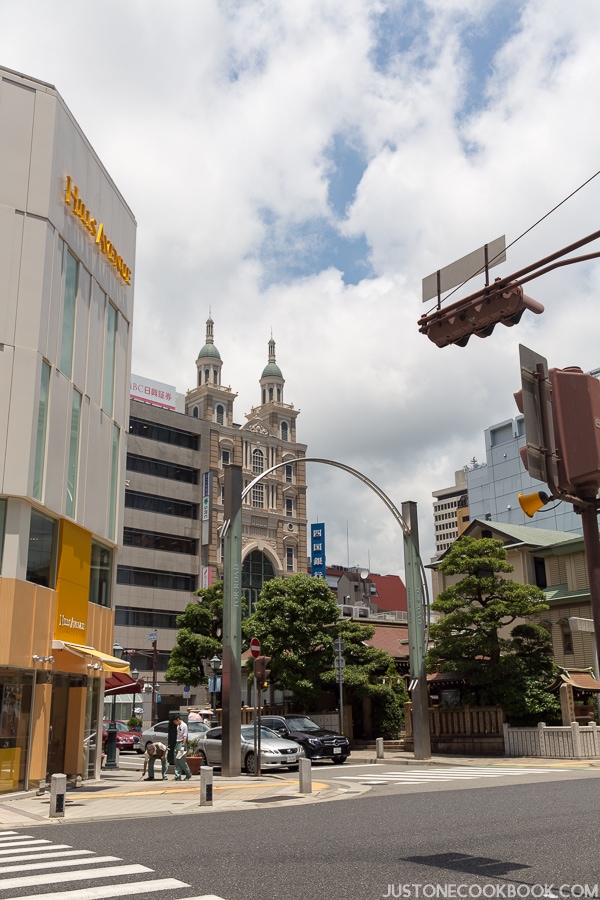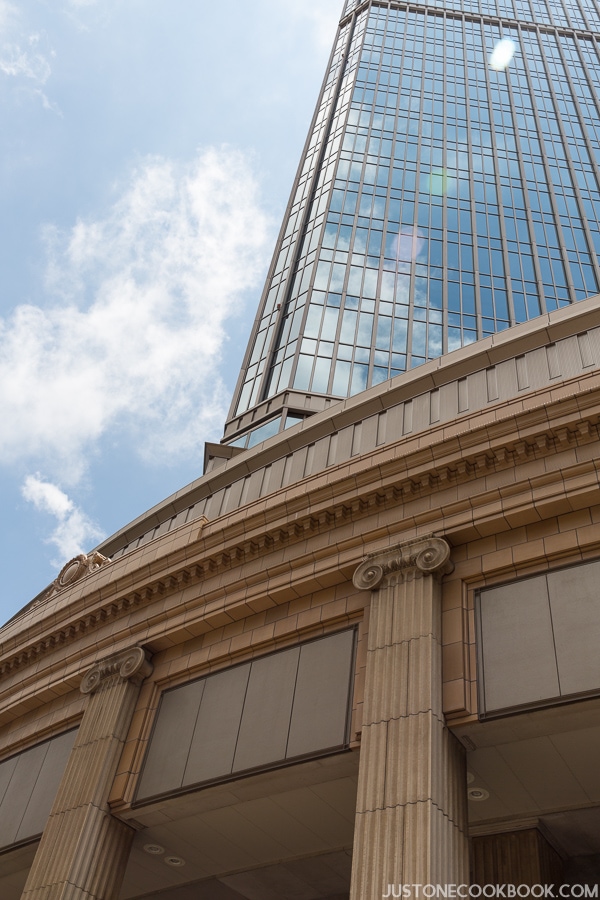 Getting around Kobe
If you are planning to visit Kobe for a day, you can purchase a 1-day city loop pass for 660 Yen (adult) and 330 Yen (child). The bus only travels 1 direction and will stop by many of the popular tourist attractions. The entire route takes about 1 hour if you stay on the bus.
Kobe Chinatown 神戸南京町
Our first stop is Kobe Chinatown! There are only 3 Chinatowns in Japan, Kobe, Yokohama, and Nagasaki. When the port opened to foreigners in 1868, the Chinese immigrants also came and established themselves in Kobe.
Of course Spiderman would love Kobe Beef!
There were a lot of food stand featuring different Chinese cuisines.
It was fun browsing souvenir shops selling Chinese themed gifts.
Towards the hills of Kobe, there are about 20 existing buildings where the westerns used to settle starting in the late 1800's. It used to be over 1,000 buildings but the current remaining ones are in great condition.
We visited one of the most famous house, Uroko-no-Ie (Uroko's House).
Uroko's House served as a luxury rental, it is also known as the "scales" house due to its tiled exterior.
Antique plates and settings decorated the interiors of the house.
There is also a museum on the ground.
From the top floor of the museum, there's a great view of downtown Kobe.
The famous Weathercock house with the weathercock on top of the roof.
Kobe Nunobiki Herb Gardens and Ropeway 神戸布引ハーブ園・ロープウェイ
Nearby the Ijinkan is Kobe Nunobiki Herb Gardens and Ropeway. At the top of the ropeway, there's an amazing panoramic view of Kobe and surrounding areas.
There are 2 stops you can get off on the ropeway, the highest stop takes you to the top of the garden and you can take a leisurely walk to the end of the garden next to the lower stop.
Along the walking path, all the plants are labeled and identified.
A greenhouse at the center of the garden houses tropical plants that require higher humidity.
Not only at the very top, all along the path you can see views of beautiful downtown Kobe.
Meriken Park メリケンパーク
Now we've been visited the hills of Kobe, it's time to go near the water. Meriken Park includes Kobe Port Tower, Kobe Maritime Museum, 2 hotels (Hotel Okura & Meriken Park Oriental Hotel), and The Great Hanshin-Awaji Earthquake Memorial Museum.
Kobe Port Tower is 354 ft (108 m) high and has an observation deck at a height of 296 ft (90.28 m).
There are quite a few prototypes and products from Kawasaki Heavy Industries on display.
View of the Kobe Harborland from Hotel Okura.
Food in Kobe
Steakland (ステーキランド)
While touring around Kobe, one of the food you have to eat here is Kobe Beef. However it is very pricey in most restaurants. Not to worry! One of the most popular "tourist restaurants" that serve reasonably priced Kobe Beef steak is Steakland (ステーキランド), with the Kobe sets starting at 4480 yen.
The many prizes the restaurant had won for purchasing beef.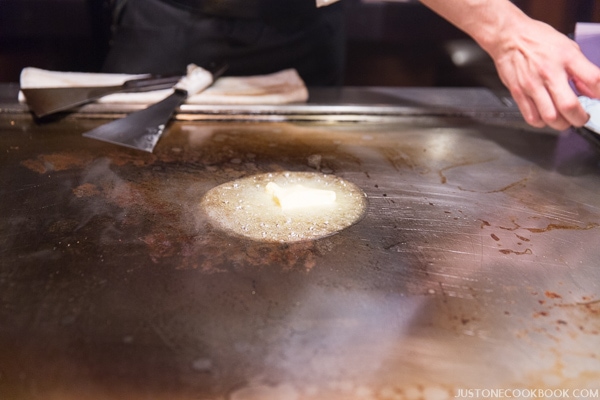 Fried garlic!
Kobe Beef!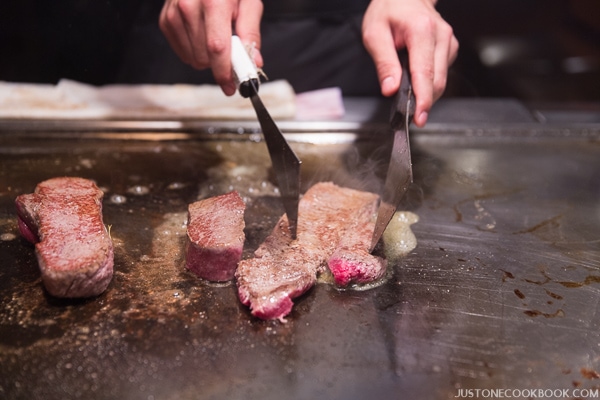 The Kobe Beef steak was super tender and juicy! The crunchy garlic contrasted really well with the texture and added a ton of flavors.
Tooth Tooth
We actually spent the whole day in Kobe with my best friend Yukako. She took us to Tooth Tooth, a popular French patisserie in Kobe. EVERY SINGLE DESSERT looked so delicious and we had a hard time choosing what to eat! They have 5 shops all over Kobe.
Look at the amount of blueberries! It was my pick!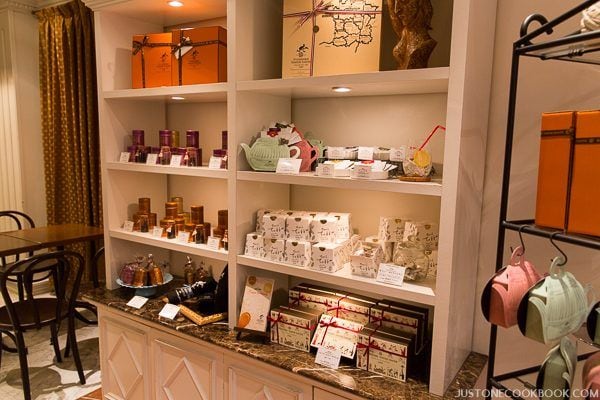 Kushibaru (串バル)
For dinner, we ate at Kushibaru with Yukako and her husband. It is very unique because the skewers were not grilled or deep fried, it's cooked over teppan (very Kansai-style!). The food was amazingly delicious and flavorful. It doesn't have yakitori's smoky taste, but does have the nice tappan char flavor.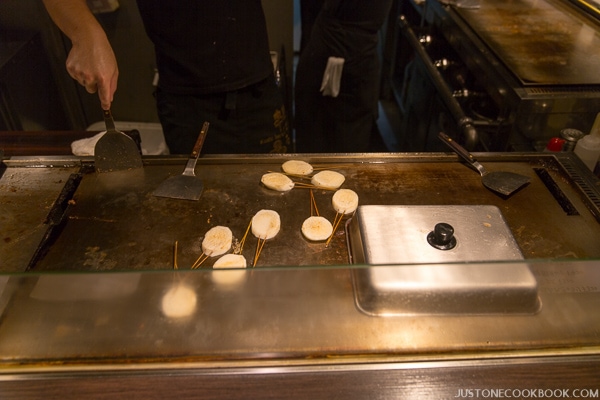 I hope you enjoy my brief tour of Kobe. If you have more time than me, you can alo try sake tasting at sake brewery, visiting museums and shrines, and shop at Sannomiya. I hope you will enjoy your visit to Kobe. If you've been already, please let me know your favorite place and food there in the comment box below.
Don't want to miss a post? Sign up for the FREE Just One Cookbook newsletter delivered to your inbox! And stay in touch on Facebook, Google+,Pinterest, and Instagram for all the latest updates.