The Zion Lodge is the only sleeping accommodation and food services location inside Zion National Park. Relax and unwind at Castle Dome Cafe or enjoy the taco buffet at Red Rock Grill Dining Room.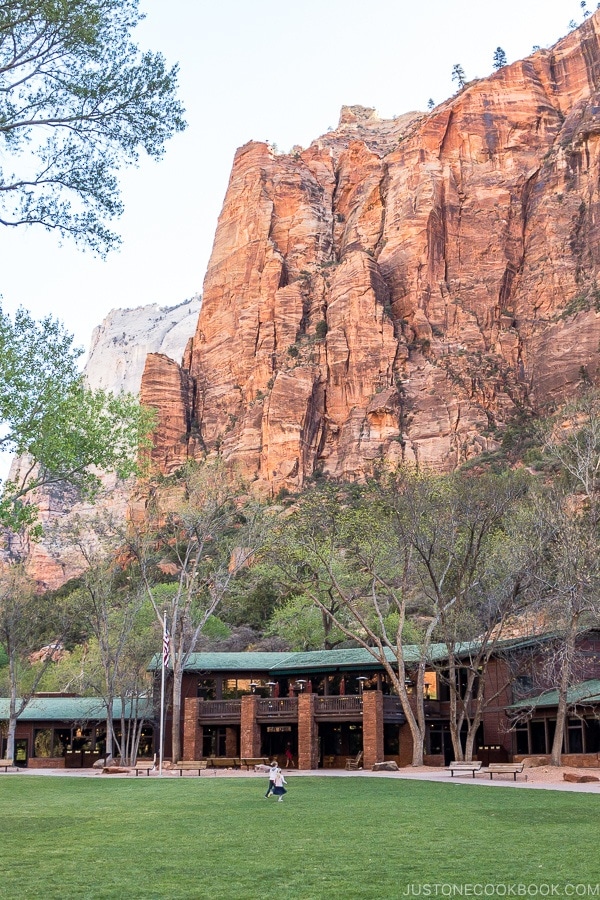 The original Zion Lodge was built in 1924 but it was destroyed by a fire in 1966 and rebuilt soon after. The current lodge was remodeled in 1990 to restore the original design.
Zion Lodge Guide
We did not stay at the Zion Lodge and it's really up to you whether you should stay inside the park. Benefits of staying inside the park include:
Parking privilege past Canyon Junction (stop #3)
Don't need to get up super early to catch the Zion shuttle
Hotel is situated in a beautiful setting
What can be a possible downside is limited options for food and amenities compared to the lodging at Yosemite National Park.
The lodge is located on stop #5, the midpoint on the Zion shuttle route.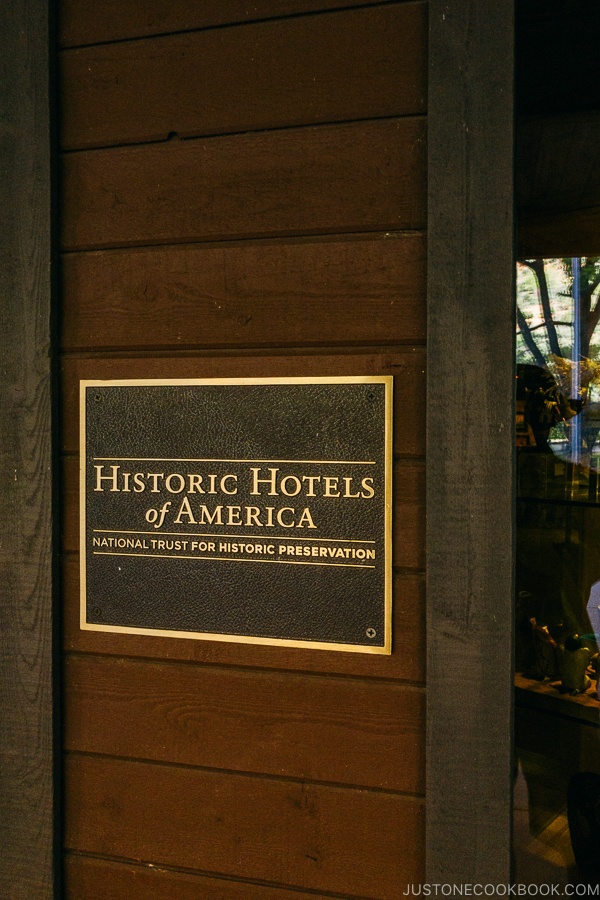 Room options include historical cabins or newer hotels rooms and suites.
Inside the lodge, there's the Castle Dome Cafe for quick bites and Red Rock Grill. We tried both and the food was quite good. During lunch the Red Rock Grill had a la carte menu or taco buffet.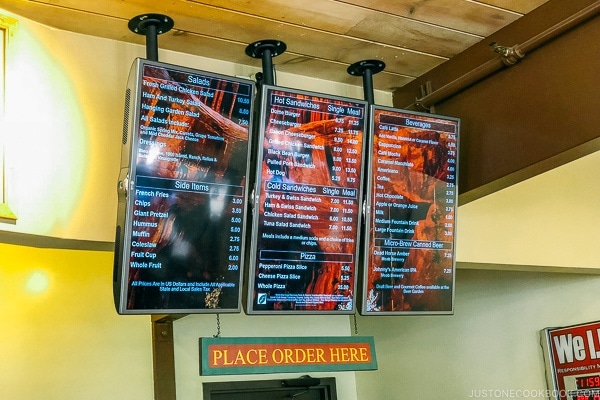 There is a well-stocked gift shop with lots of souvenir options.
You can refill your water/Camelbak for free at the bottle filling station. The filling stations are also available at stop #1 Visitor Center and #9 Temple of Sinawava.
Optionally, you can also fill up with a local handcrafted ale from Zion Brewery.
Besides lodging and food, you can also rent bikes and go on horseback riding tours at Zion Lodge. Our children never rode horses (outside of petting zoo pony) so they wanted to try, why not!
Zion Canyon Horseback Rides
You can check out the ride detail at Canyon Rides site. We did the 1-hour trip and the minimum age is 7 years old to ride. Must be 10 year old for 3-hour trip.
The 1-hour ride takes you from Zion Lodge to Court of the Patriarchs along the Sand Beach Trail and back. The tour guides were very friendly and knew exactly what they were doing. So, if you never rode a horse and had always wanted to try, we recommend it for the experience. The horse generally just walk for the entire tour so the danger level is relatively low.
If you haven't had the chance to read our Zion National Park Travel Guide, head on over. For more national park posts, check out our detailed guide on Yosemite National Park Travel Guide and Bryce Canyon National Park (coming next).