Fruits mitsumame is a summer Wagashi, Japanese traditional confectionery featuring agar cubes, canned fruit, and red peas.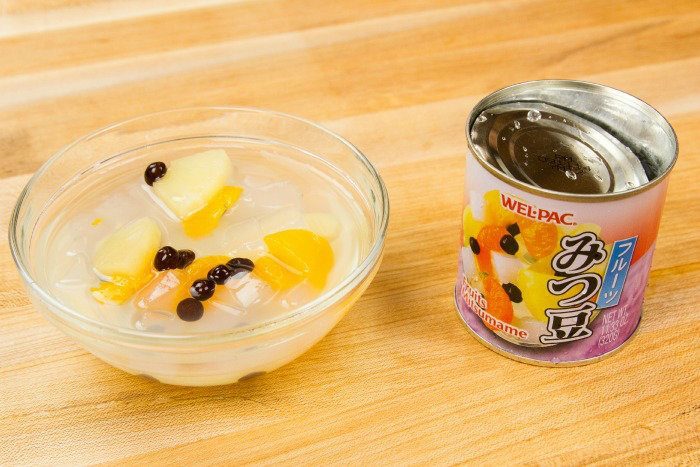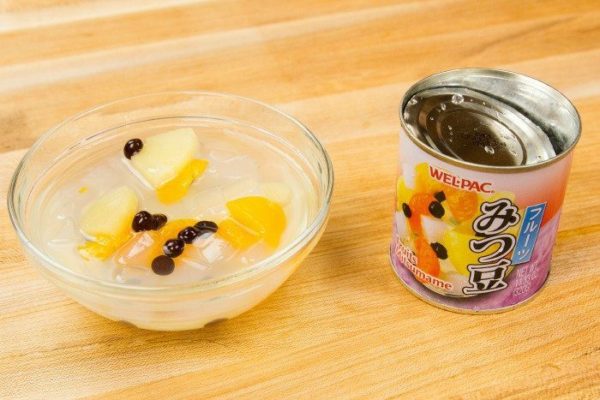 Fruits Mitsumame (フルーツみつ豆) is a traditional Japanese summertime dessert bowl, featuring canned fruits, beans, shiratama dango (mochi balls), and agar-agar (kanten 寒天) cubes sweetened with kuromitsu or sugar syrup. It hails back to the Edo period (1603-1868) as a snack for children.
While you can make kanten from scratch and assemble the bowl with the various ingredients, you could skip the hassle and buy canned fruits mitsumame, which contains all the ingredients.
Recipes Using Fruits Mitsumame
Where To Buy
Find cans at Japanese and Asian grocery stores.
---
Wish to learn more about Japanese cooking? Sign up for our free newsletter to receive cooking tips & recipe updates! And stay in touch with me on Facebook, Pinterest, YouTube, and Instagram.