Kuri kanroni, or chestnuts in heavy syrup, is an easy way to incorporate chestnuts into homemade desserts and wagashi.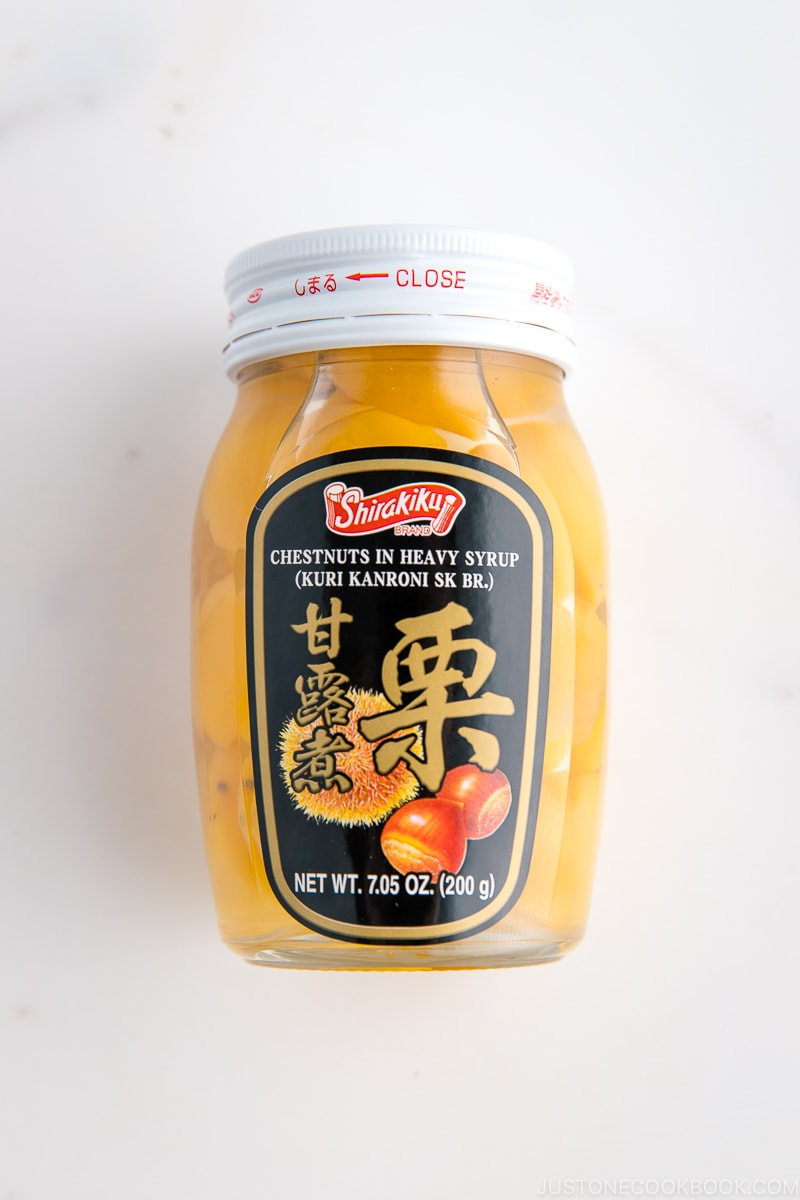 Kuri Kanroni (栗の甘露煮), or chestnuts in heavy syrup, is an ingredient used in desserts, especially during the fall season. The chestnuts are simmered in simple syrup and have a beautiful deep mustard color, traditionally due to the addition of dried gardenia fruit (クチナシ).
Some wagashi with kuri kanroni include yokan and kuri manju. It's also used for kuri kinton, sweet potato and chestnut mash eaten in Osechi Ryori.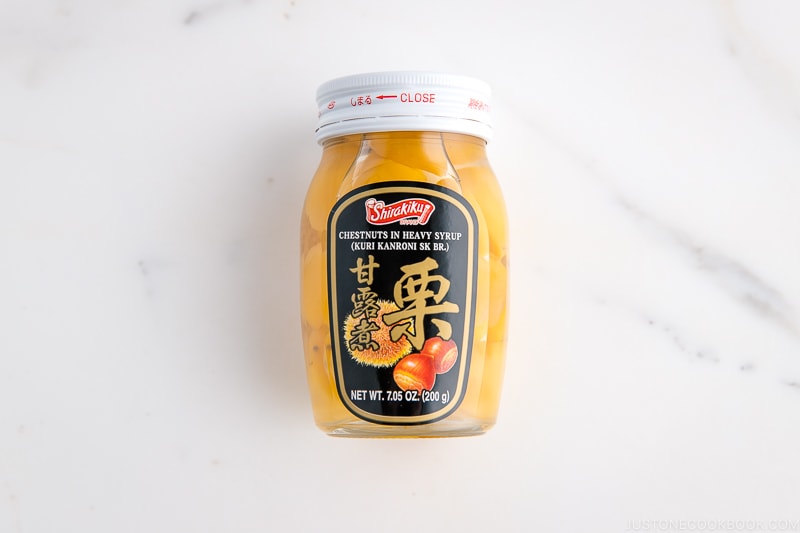 Recipes Using Kuri Kanroni
Where To Buy
You can find it sold in jars or pouches at Japanese or Asian grocery stores.
---
Wish to learn more about Japanese cooking? Sign up for our free newsletter to receive cooking tips & recipe updates! And stay in touch with me on Facebook, Pinterest, YouTube, and Instagram.