Kuri kanroni, or chestnuts in heavy syrup, is an easy way to incorporate chestnuts in homemade desserts and wagashi. It has a golden yellow color.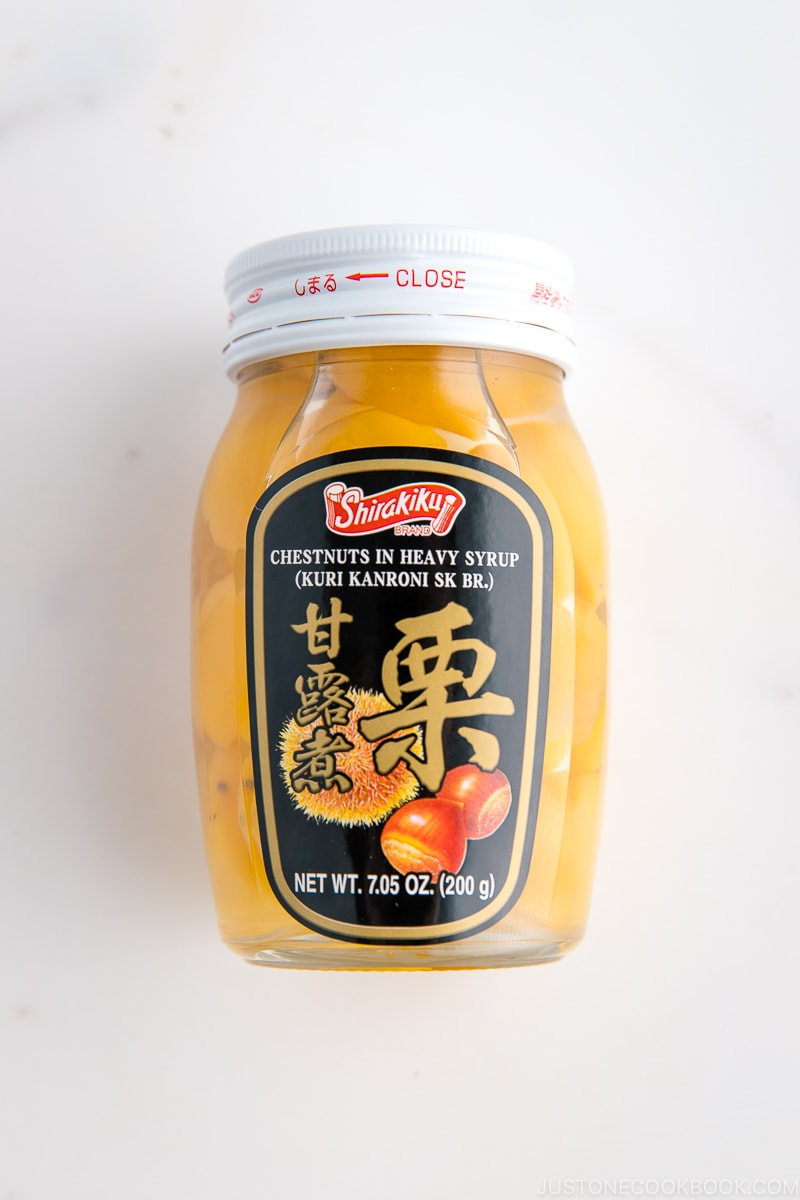 Kuri Kanroni (栗の甘露煮), or chestnuts in heavy syrup, is an ingredient used in Japanese desserts, especially during the fall season and for the New Year feast.
What Is Kuri Kanroni
Kuri kanroni are chestnuts in syrup. It's made by simmering whole chestnuts in simple syrup. It has a beautiful deep mustard color, traditionally due to the addition of dried gardenia fruit or cape jasmine (クチナシ).
You can make it from scratch, but boiling and peeling the outer shells and inner skins is labor-intensive! The jarred version can be expensive, especially if the chestnuts were grown in Japan.
What Does It Taste Like
The chestnuts have a sweet flavor.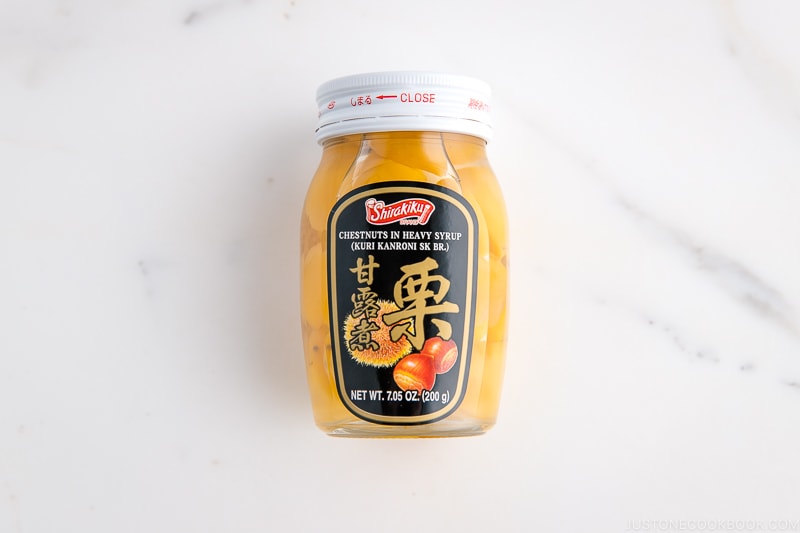 How To Use
It's used in a wide variety of wagashi, such as yokan, kuri manju, and anmitsu. It's also used for kuri kinton, satsumaimo (Japanese sweet potato) with chestnuts eaten in Osechi Ryori.
Recipes Using Kuri Kanroni
Where To Buy
It is sold in jars or pouches at Japanese or Asian grocery stores. It's available year-round, but you should see it, especially before the Japanese New Year.
How To Store
Store unopened jars or pouches at room temperature and keep them in the fridge once opened.
---
Wish to learn more about Japanese cooking? Sign up for our free newsletter to receive cooking tips & recipe updates! And stay in touch with me on Facebook, Pinterest, YouTube, and Instagram.