Shiratamako is a glutinous rice flour (sweet rice flour) made from mochigome, Japanese short-grain glutinous rice.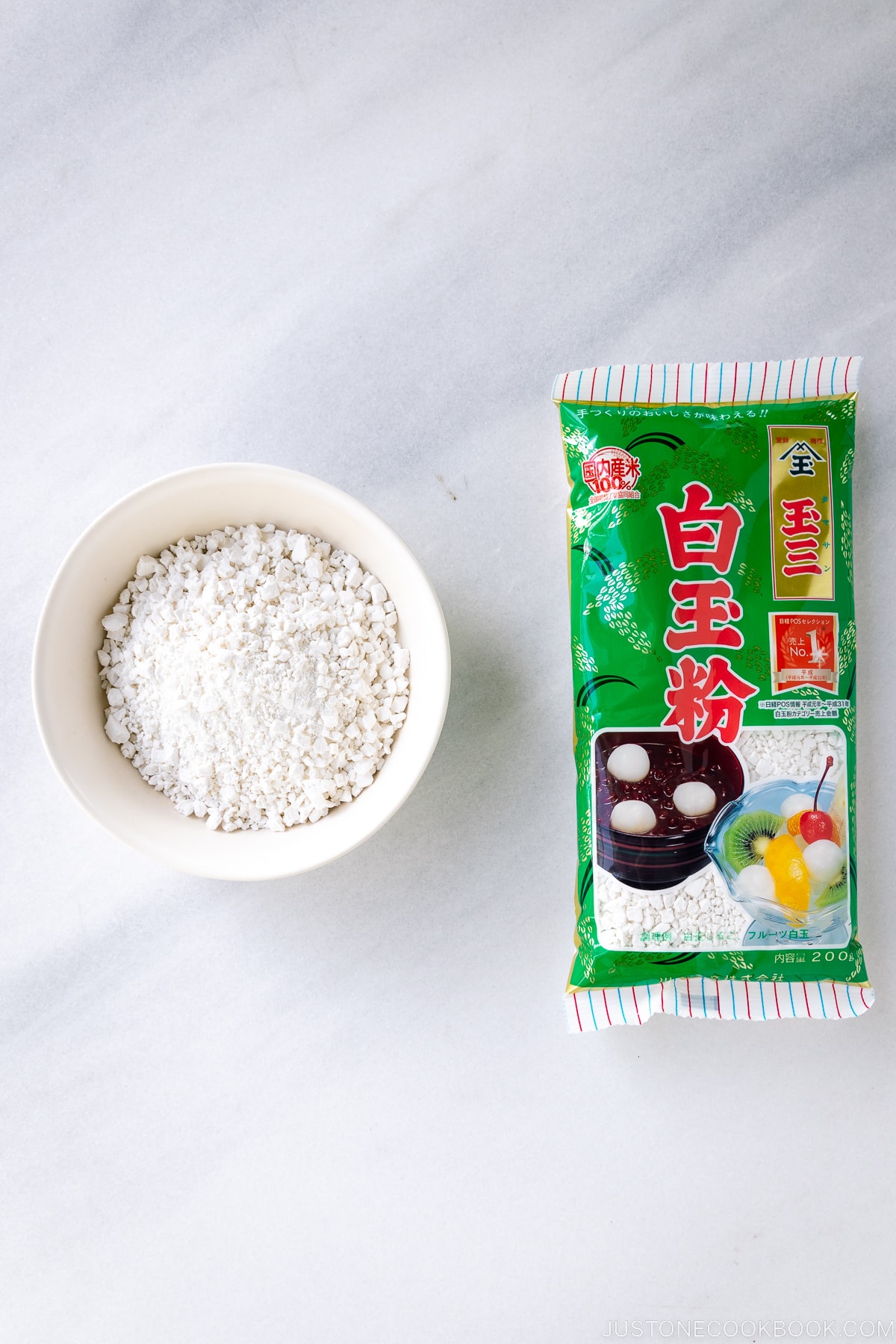 Shiratamako (白玉粉) is a type of glutinous rice flour/sweet rice flour, made from mochigome (もち米/糯米), glutinous short-grain Japanese rice. It is an ingredient in wagashi, traditional Japanese sweets.
What Is Shiratamako
Shiratamako, literally "white jade powder," is a white powder made of glutinous/sweet rice. It's an ingredient in mochi and many wagashi desserts.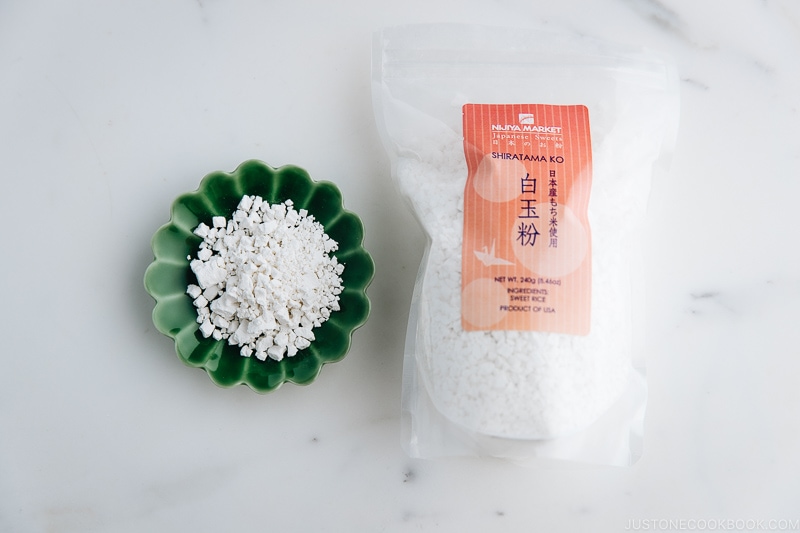 Difference between Shiratamako and Mochiko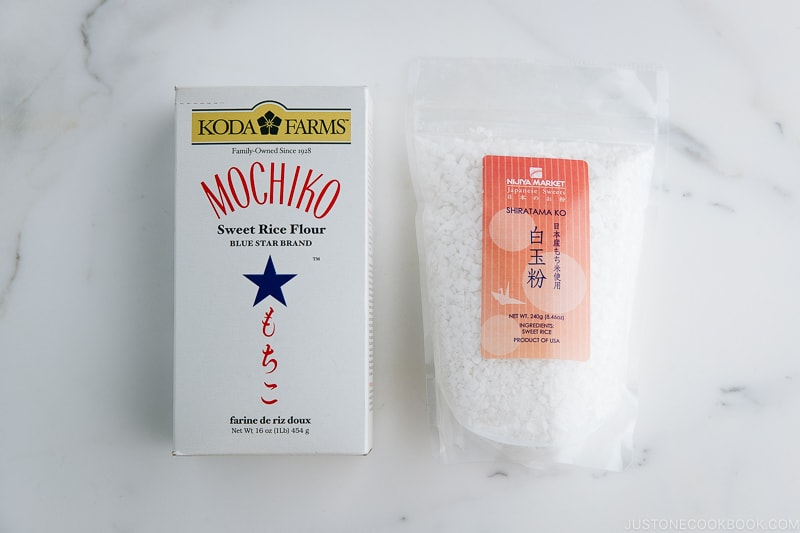 Shiratamako and mochiko are glutinous rice flours, and you'll find them used interchangeably in recipes. However, there is a noticeable difference in flavor and texture.
Shiratamako goes through special processing called the wet meal method. The rice is washed, soaked, and ground very finely in water. Then, the liquid is pressed, dried, and crushed, turning into coarse granules. The magic happens when you add the flour to the water; it dissolves quickly and yields a pliable dough. It is exclusively made in Japan and is more expensive and less accessible than mochiko.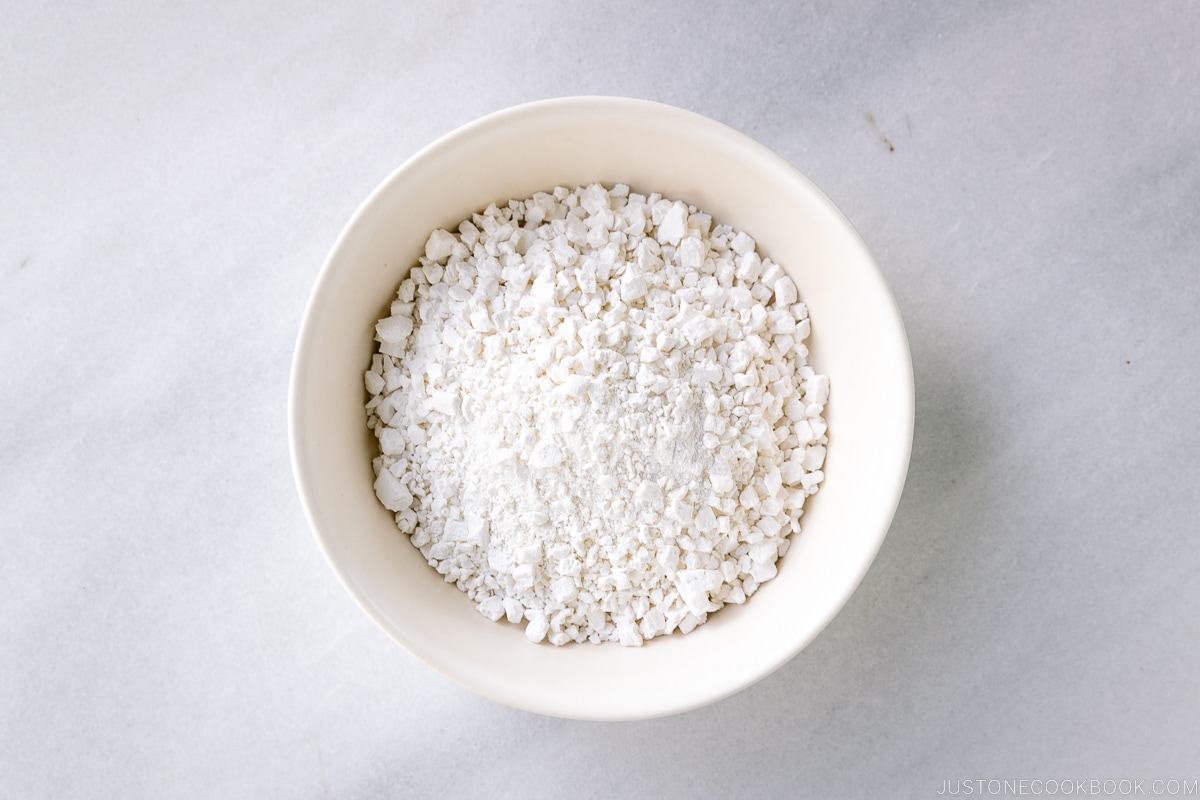 Mochiko is much more affordable and available, but I highly recommend shiratamako. The flour has a much more refined flavor and springy texture than mochiko and is much easier to knead. The mochi stays soft and bouncy even after it has cooled.
A reader said: Today did a comparison using shiratamako and mochiko. Your instructions/recommendations were spot on and we definitely favor it over mochiko. We were sooooooo pleased with the outcome of our testing. – Jen K
How To Use
Mix the flour with the appropriate amount of warm water. Mix well. Depending on the recipe, you may microwave it for a few seconds, roll the sticky dough into balls, and drop it into boiling water.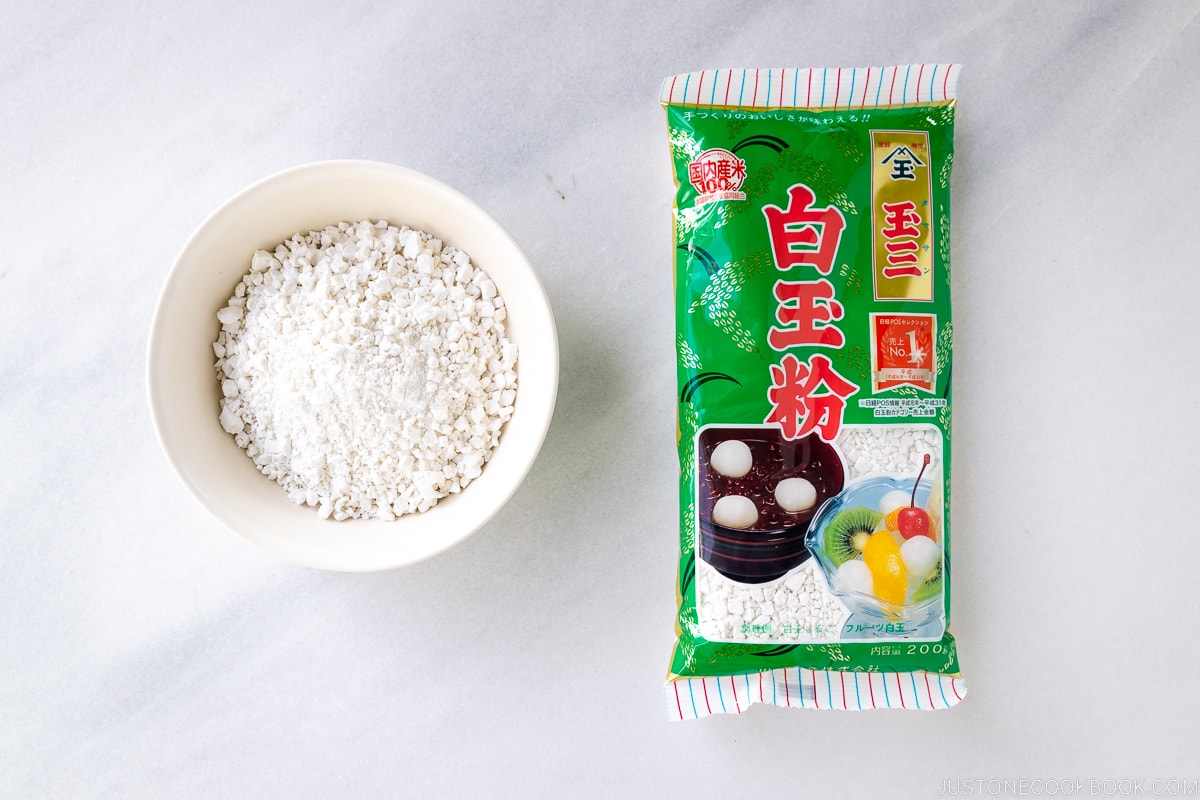 Recipes Using Shiratamako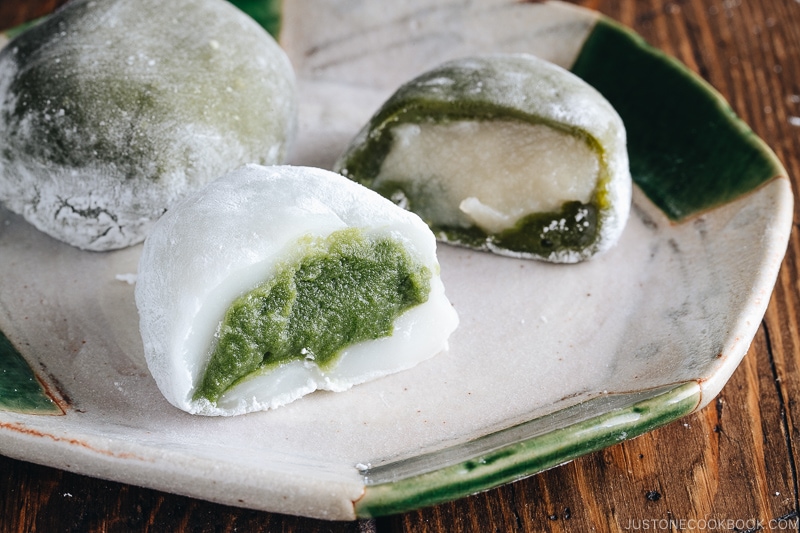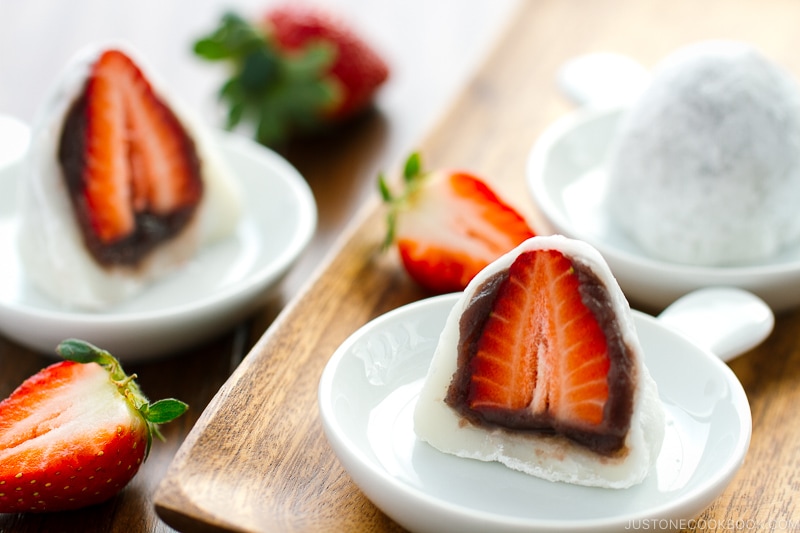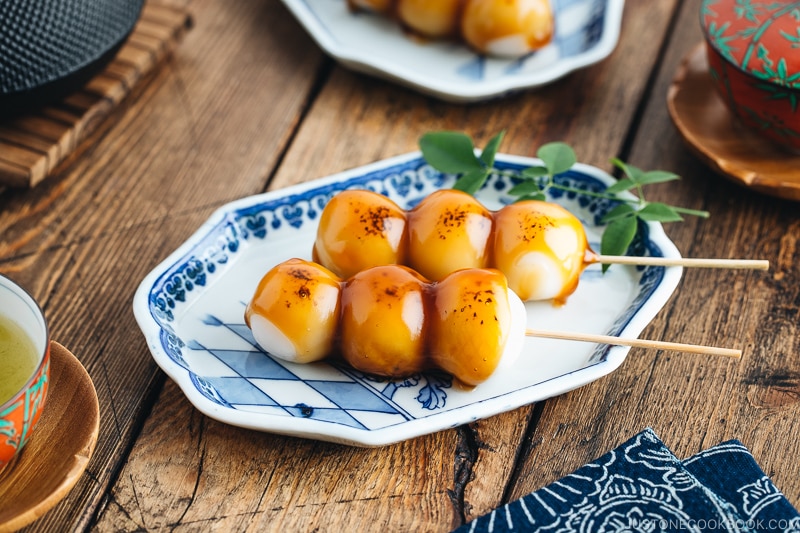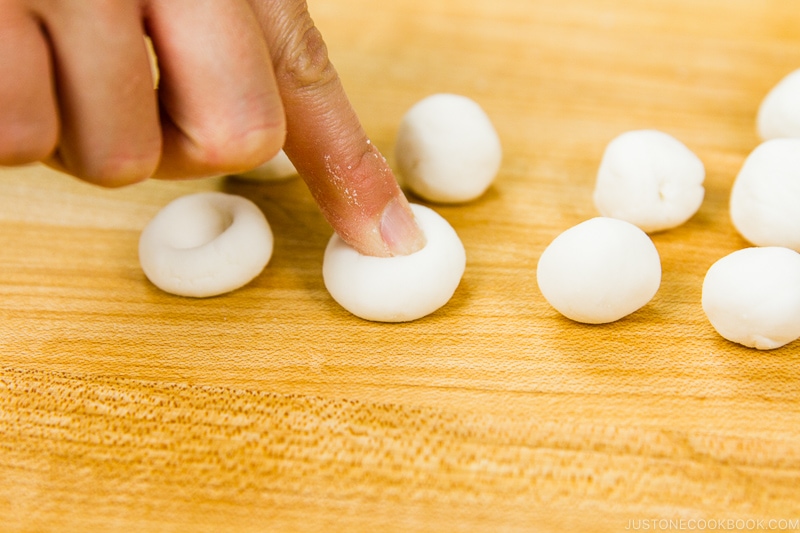 Where To Buy
You can buy it at Asian and Japanese grocery stores and even on Amazon!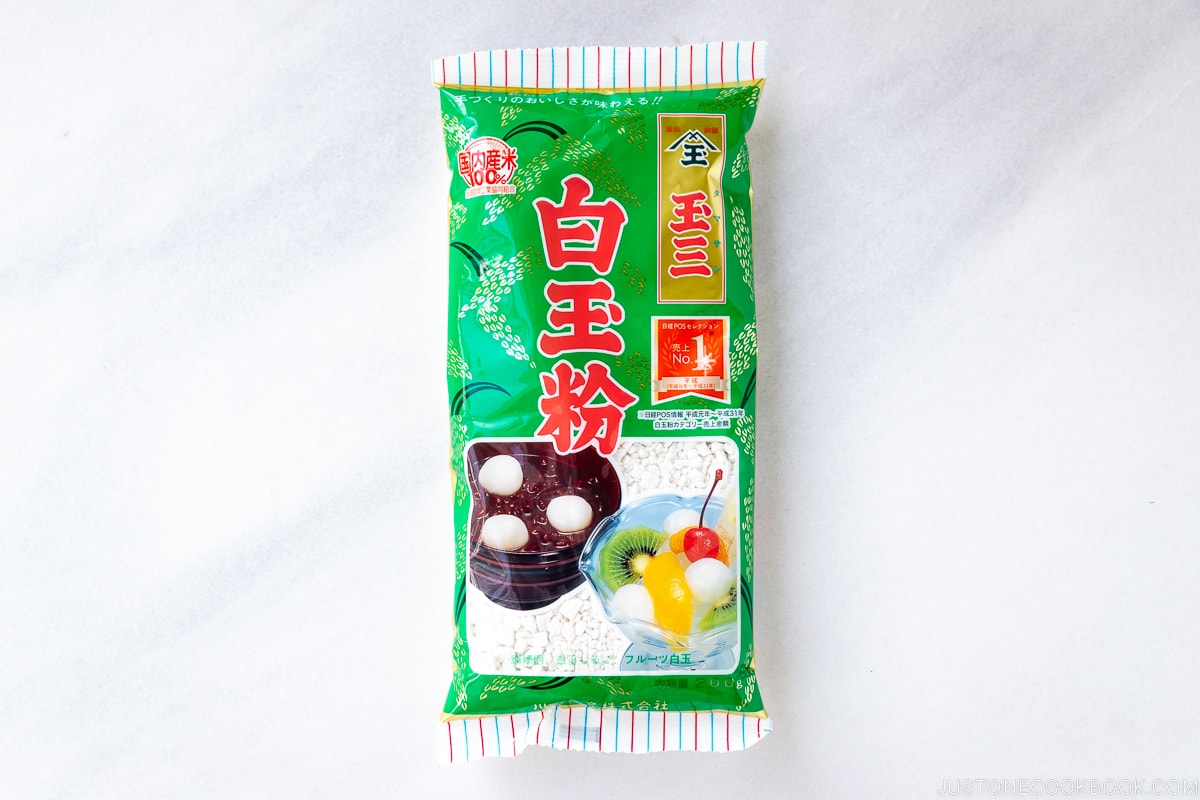 Substitutions
The best substitution is mochiko.
There are rice flours made with long-grain rice and other Asian rice varieties, but they are not great substitutions. The textures and flavors are unsuitable for Japanese sweets.
Joshinko is another Japanese rice flour made of non-glutinous short-grain rice for eating (uruchimai 粳米). It's also used for some wagashi but doesn't yield the chewy, sticky, mochi-like texture.
---
Wish to learn more about Japanese cooking? Sign up for our free newsletter to receive cooking tips & recipe updates! And stay in touch with me on Facebook, Pinterest, YouTube, and Instagram.