Mochiko is a white flour made of glutinous/sweet rice to make chewy, sticky mochi desserts. It's also a gluten-free thickener.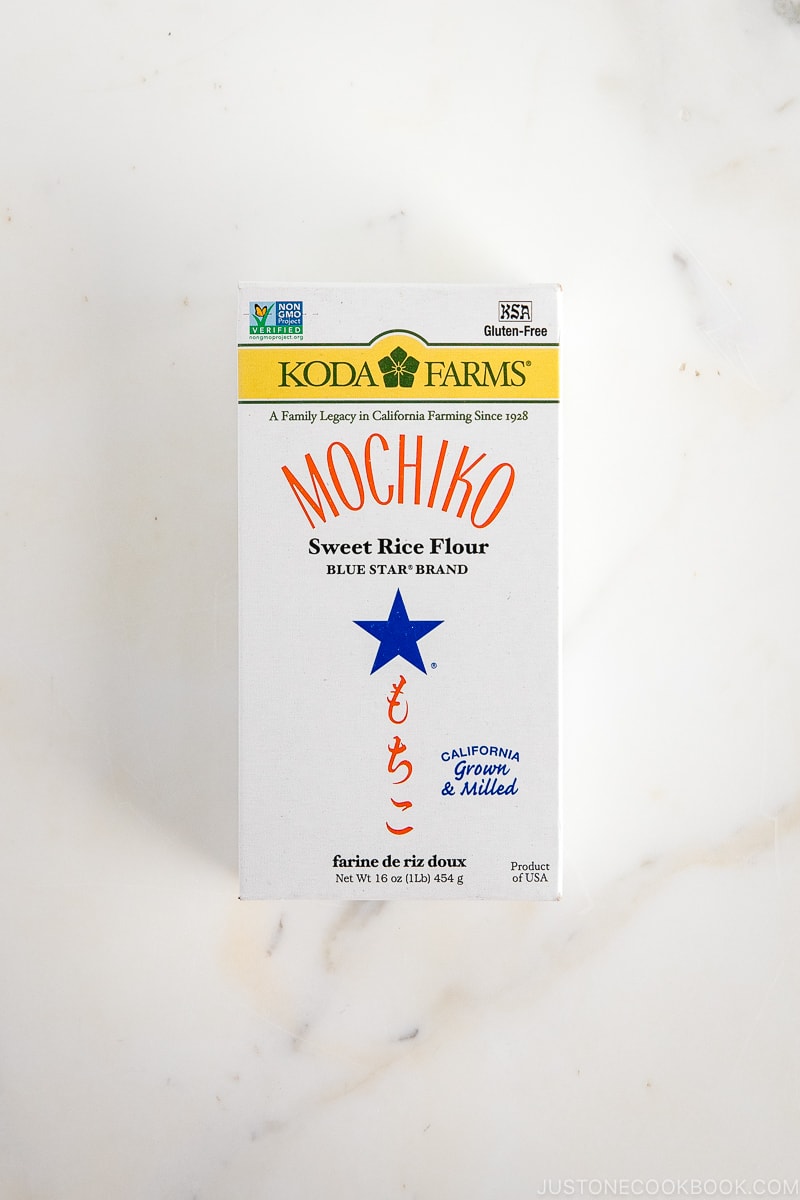 Mochiko (もち粉), mochiko sweet rice flour, or mochi flour, is a glutinous rice flour (sweet rice flour) made of glutinous short-grain Japanese rice. Known for its sticky and chewy texture, the Japanese use it to make Japanese pastries and sweets. Other names include Gyuhi-ko (求肥粉) and Daifuku-ko (大福粉).
What is Mochiko
Mochiko is a fine white gluten-free flour made of glutinous/sweet rice. It's an ingredient in Wagashi (Japanese traditional sweets), such as manju, daifuku mochi, yatsuhashi, osenbei rice crackers, and dango. You can also make homemade mochi with it in the microwave!
It's also used in Korean confections, Filipino bibingka-style desserts, and Chinese dim sum dumplings. In Hawaiian cuisine, it's used as a coating for mochiko chicken, butter mochi, chichi dango, and cakes.
Outside of Asian cuisine, it's also a neutral thickener agent and coating for fried foods.
What Does It Taste Like
It has a mild, neutral, and delicate flavor.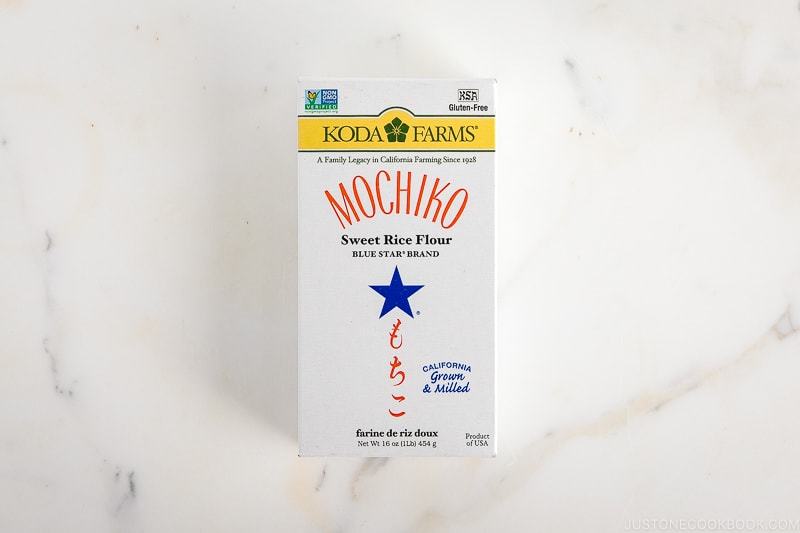 Difference Between Mochiko And Shiratamako
In addition to mochiko, you will find another sweet rice flour called shiratamako for Japanese desserts like mochi. Both are glutinous rice flour but differ in texture and flavor.
The first difference is mochiko flour is very fine, while shiratamako flour looks more like coarse granules. Making it is simpler than the long, tedious process of shiratamako. The glutinous rice is washed in water to make mochiko, then dehydrated and ground into fine powder.
Shiratamako goes through special processing called the wet meal method. The rice is washed, soaked, and ground very finely in water. Then, the liquid is pressed, dried, and crushed, turning into coarse granules. The magic happens when you add the flour to the water; it dissolves quickly and yields a pliable dough.
Both flours yield a noticeable difference in flavors and consistency. Texture-wise, mochiko is less elastic and more doughy. It can be tricky to work with as it takes longer to dissolve in water. After cooking, your dough may lose its stickiness and harden if you don't consume it quickly.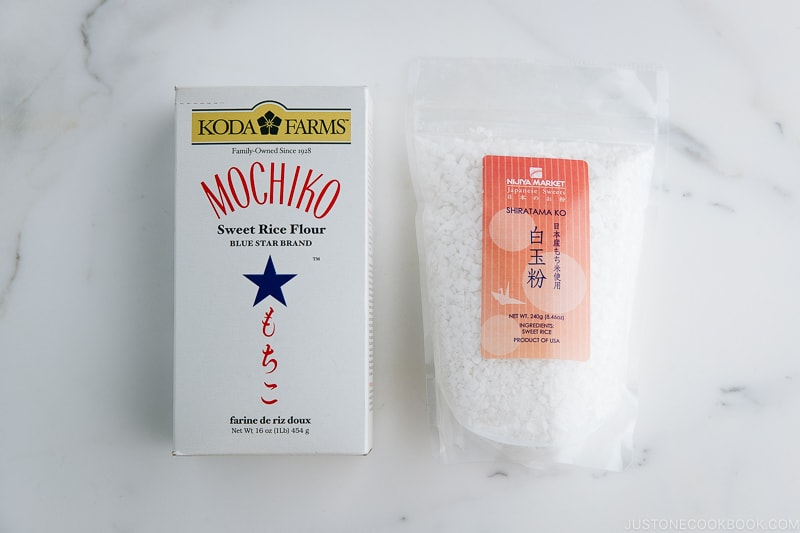 Recipes Using Mochiko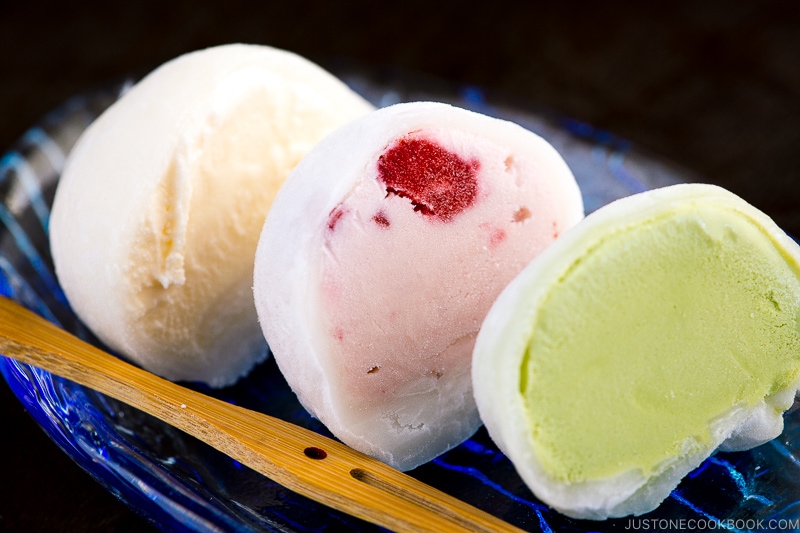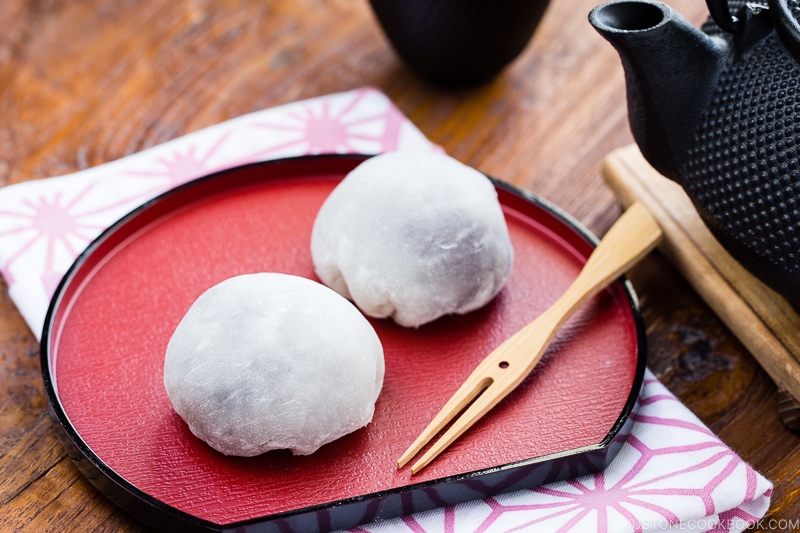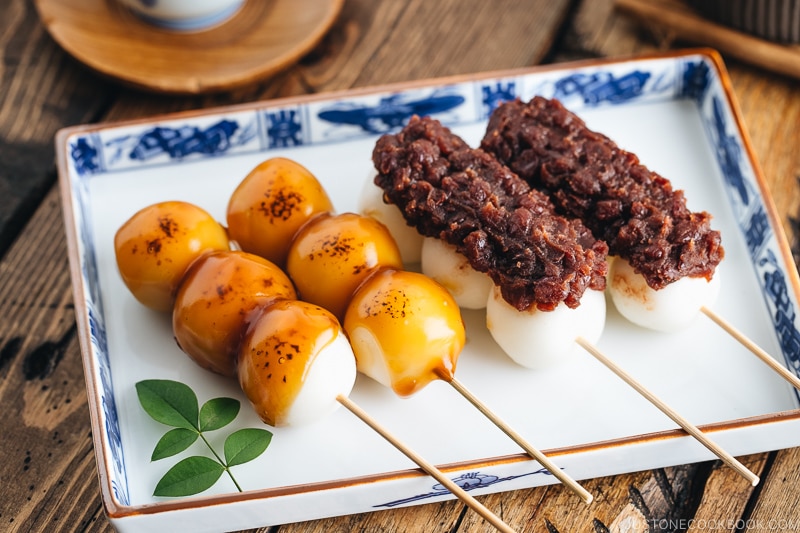 Where To Buy
You can buy it on Amazon, Japanese supermarkets, and some Asian stores. The Koda Farms Mochiko brand, produced in California, is America's most widely available mochiko.
How To Store
Like any flour, mochiko has a shelf life of about six months. Store the unopened box in a dark, dry area away from strong odors and direct sunlight. Once you open the box, transfer it to a sealed container and store the flour in the fridge or freezer.
Substitutions
If you can find Shiratamako, I highly recommend it instead of mochiko for any recipe that calls for it. It is much easier to use, and the texture and flavor are better.
There are long-grain rice flours, but they are not great substitutions. The textures and flavors of these rice flour are unsuitable for Japanese sweets.
Joshinko is another Japanese rice flour made of non-glutinous short-grain rice (uruchimai 粳米). It's used for some wagashi but doesn't yield the chewy, sticky, mochi-like texture. I don't recommend it as a substitute.
If you're using mochiko as a thickening agent for sauces, gravies, or soups, batter coatings, or a noodle binder, you can replace it with potato starch or cornstarch.
---
Wish to learn more about Japanese cooking? Sign up for our free newsletter to receive cooking tips & recipe updates! And stay in touch with me on Facebook, Pinterest, YouTube, and Instagram.