Joshinko is rice flour made of Japanese short-grain rice. Use it for wagashi, such as dango, some mochi desserts, and zenzai.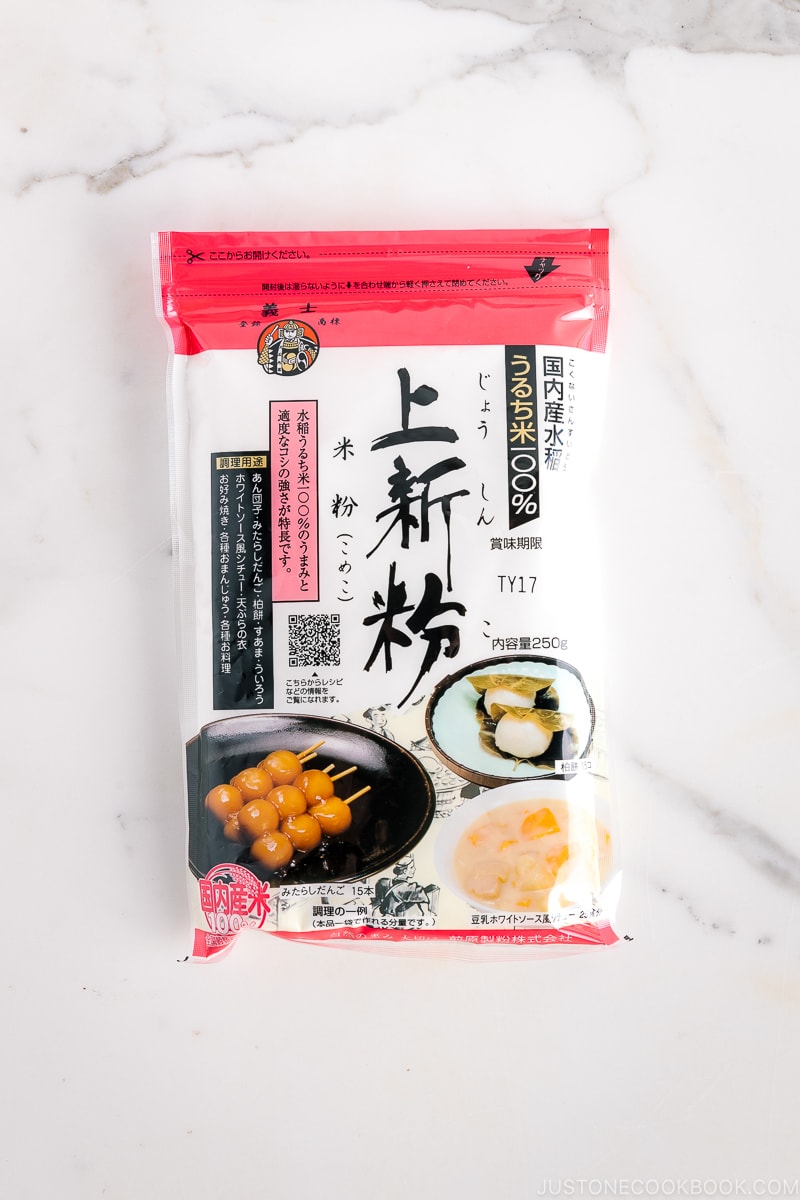 Joshinko (上新粉) is Japanese rice flour made of uruchimai (粳米), regular Japanese short-grain rice. The rice is milled first, then washed, soaked, drained, ground very finely in water, and dried.
What Is Joshinko
Joshinko is a fine rice powder made of Japanese short-grain, the same rice eaten at meals.
The Japanese use it for dango, Kashiwa Mochi, kusa mochi, and Zenzai (Oshiruko). The mochi/dumplings are chewy and doughy in texture compared to Shiratamako.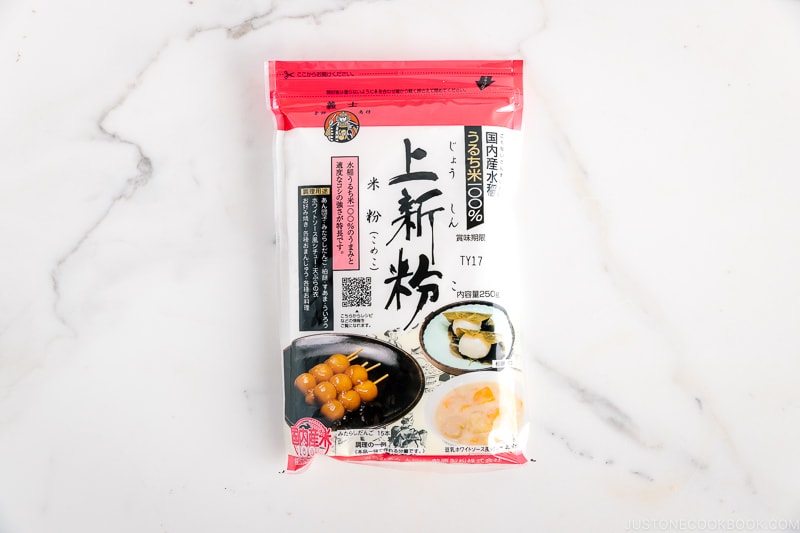 Recipes Using Joshinko
Where To Buy
Find joshinko at Japanese and Asian grocery stores.
How To Store
Store in a cool and dark place, away from humidity and direct sunlight.
Substitutions
You can substitute it with mochiko or shiratamako. However, these rice flour are made with glutinous/sticky rice and will have a chewy mochi-like texture.
Although tempting, do not use long-grain rice flour. The texture and flavor are not suitable for Japanese sweets. Please use the appropriate flour to respect the food culture.
---
Wish to learn more about Japanese cooking? Sign up for our free newsletter to receive cooking tips & recipe updates! And stay in touch with me on Facebook, Pinterest, YouTube, and Instagram.