For those who are on a gluten-free diet, gluten-free soy sauce is the alternative to traditional soy sauce which contains wheat. Due to the increasing demand for gluten-free products, you can easily find gluten-free soy sauces in the market.
One of the main brands that offer gluten-free soy sauces is Kikkoman USA. This gluten-free soy sauce tastes just like ordinary soy sauce.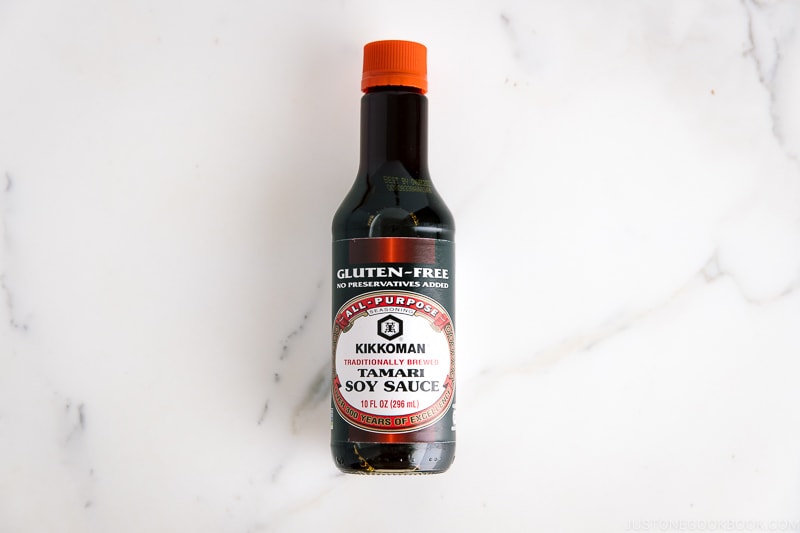 Ingredients in Gluten-Free Soy Sauce
Instead of wheat, the gluten-free soy sauce is made from rice, soybeans, and salt. It is preservative-free.
You can find the gluten-free soy sauce at the Asian aisle in major grocery stores, including Target, Walmart, Whole Foods or your local large retailers. You can also purchase it online.
With the gluten-free option, you can make your own homemade ponzu sauce, which is a delightful dressing to go with many Japanese dishes.
For more delicious gluten-free recipes, please click here.