Takuan, also known as takuwan or takuan-zuke, is dried and pickled daikon. It's a traditional popular tsukemono (Japanese-style pickles).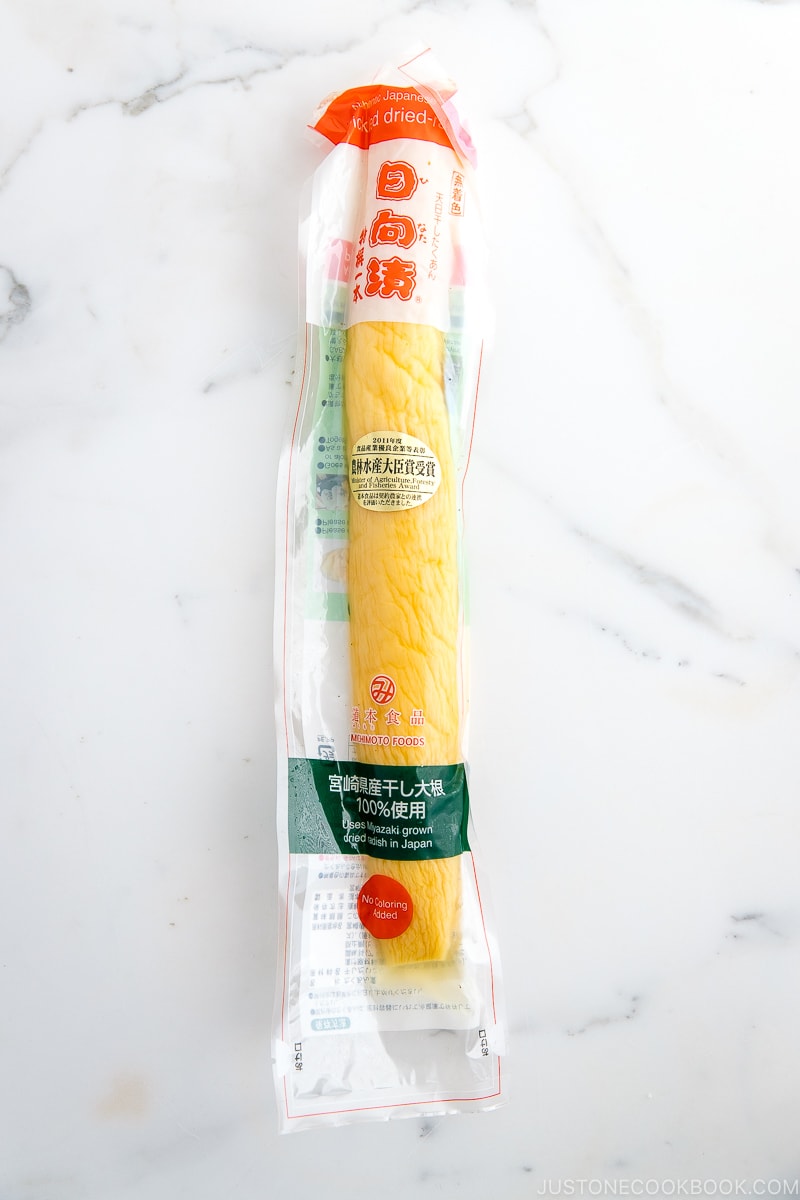 Takuan (沢庵), also known as takuwan or takuan-zuke, is a popular dried and pickled daikon tsukemono. You will see these yellow pickles served in bento, sushi rolls, or as part of a traditional Japanese meal.
What Is Takuan
Takuan are dried daikon pickles. It's one of the most popular tsukemono. The name refers to Takuan Soho, a Japanese Zen Buddhist monk in the 16th century credited with its invention. The Japanese eat it with rice, make sushi rolls, or add to fried noodles or fried rice.
The Koreans also eat takuan, called danmuji (단무지). It's a filling for kimbap or an accompaniment to jajangmyeon, rice, or other noodle dishes.
What Does It Taste Like
It's sweet, salty, slightly tart with a crunchy texture.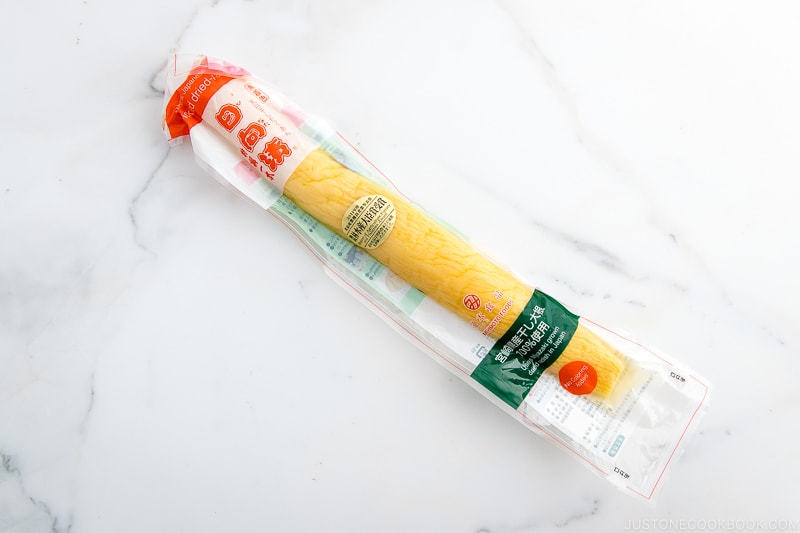 The Pickling Process
Traditionally, takuan is made yearly during the cold and dry winter months. It's made by sun-drying the daikon for one to two weeks until dehydrated and flexible. This process allows the flavor of daikon to concentrate.
The dried daikon is packed in a pickling crock with salt, kombu, and rice bran. It may also include kombu, dried mikan, yuzu, apple or persimmon peels, and sake lees to enhance the flavor, color, and aroma. It's left to pickle for about a month. Some have a more pale cream color due to a shorter fermentation period.
The bright yellow hue of traditionally made takuan is from turmeric, gardenia fruit, or safflower. Mass-produced versions include food coloring to achieve the same bright yellow effect.
How To Use
You can slice it thinly and serve it as a side dish to enjoy with steamed rice, chop it up, add to potato salad, fried rice, or yakisoba, or serve as a snack with beer or sake.
How To Choose The Best
Avoid those with a neon-yellow color (artificial coloring) and have preservatives in the ingredient list. If you can, choose takuan made the traditional method.
Recipes Using Pickled Daikon Radish
Where To Buy
You can find it at Japanese, Korean, or Asian grocery stores, in the refrigerator section, with other types of tsukemono and fermented foods. You may see it sold whole, in sections, strips, or in slices.
You can also make your quick version by pickling daikon with salt, sugar, water, and a pinch of turmeric powder or turmeric juice for the golden yellow hue.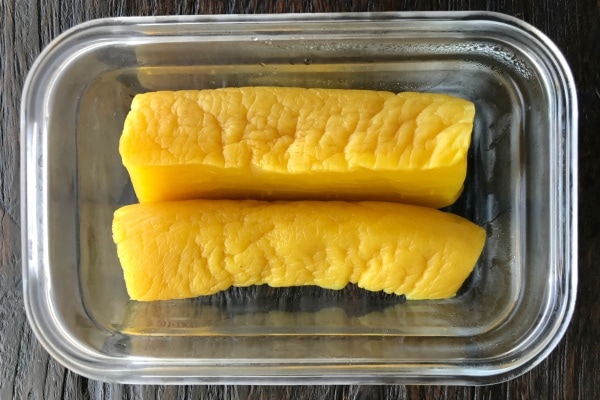 Health Benefits
Takuan is a great source of dietary fiber, vitamins B and C, potassium, folate, and probiotic bacteria. Some health benefits include lowering cholesterol levels, preventing some cancers, improving the immune system, and aiding digestion.
Compared to other tsukemono, it's low in calories and carbohydrates. However, it's high in sodium, so consume a few slices a day.
---
Wish to learn more about Japanese cooking? Sign up for our free newsletter to receive cooking tips & recipe updates! And stay in touch with me on Facebook, Pinterest, YouTube, and Instagram.