Dangoko (literally "dango powder") is a blend of powdered uruchimai and mochi rice to make dango, skewered mochi balls.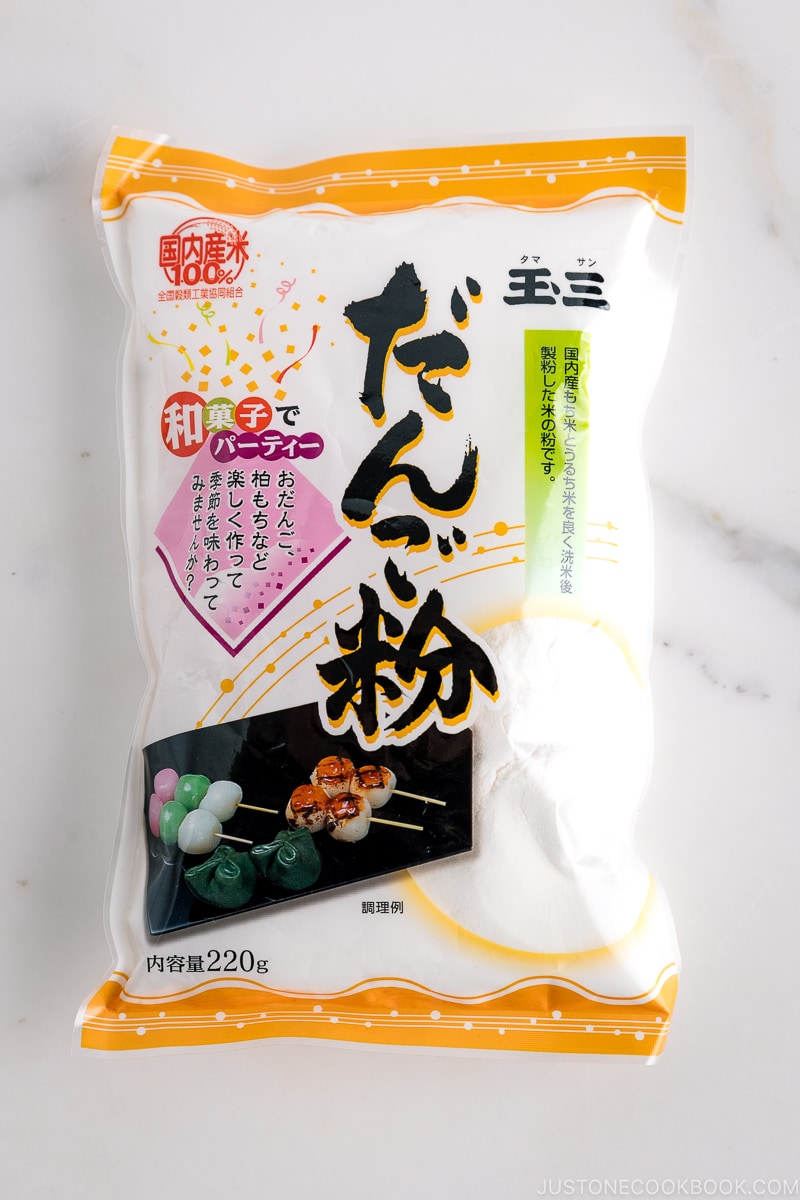 What Is Dangoko
Dangoko (団子粉, だんご粉) is a rice powder blend of uruchimai (粳米, Japanese short-grain rice for eating) and mochi rice/glutinous rice that's made by soaking, pulverizing, and drying the rice grains. The ratio is up to the manufacturing brand, and some add starch powder for texture and firmness.
It is primarily used to make dango, sweet rice dumplings, skewered on a bamboo stick. Typically, there are three to five dumplings (traditionally five) on a skewer and covered with a sweet soy sauce glaze or topped with sweet red bean paste.
What Does It Taste
It has a mild rice flavor.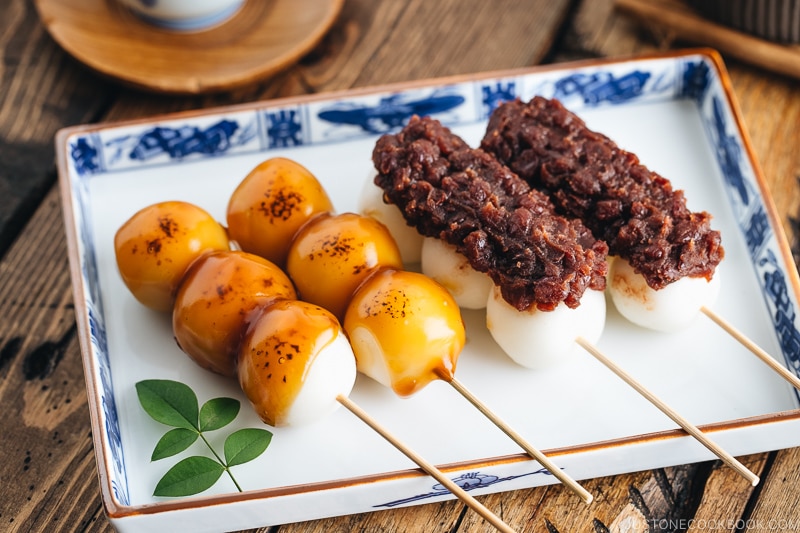 How To Use
Make dango by adding water to the flour, molding it, and boiling it in hot water.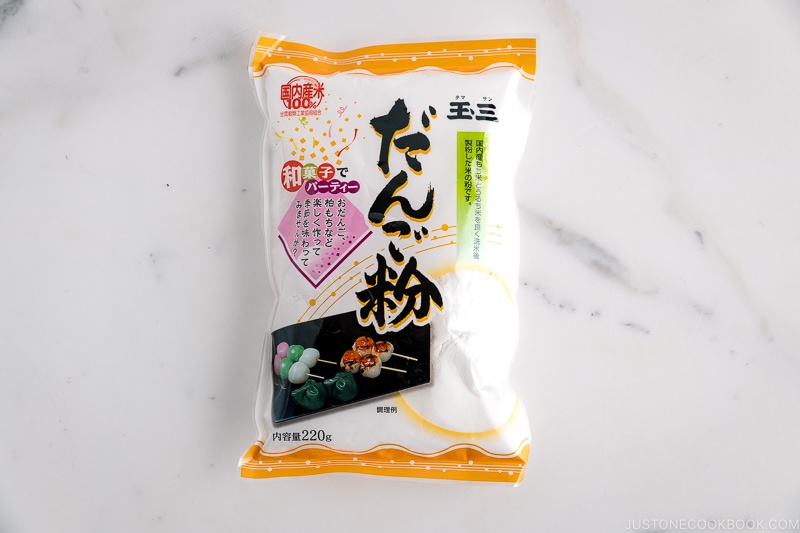 Dango Recipes
Where To Buy
Find dangoko at Japanese and Asian grocery stores.
Substitutions
You can blend your ratio of rice flours, as shown in this recipe. You can also use shiratamako. Shiratamako is 100% glutinous rice/mochi rice, which has finer grains and a smoother and bouncy texture. It also won't harden when chilled.
---
Wish to learn more about Japanese cooking? Sign up for our free newsletter to receive cooking tips & recipe updates! And stay in touch with me on Facebook, Pinterest, YouTube, and Instagram.