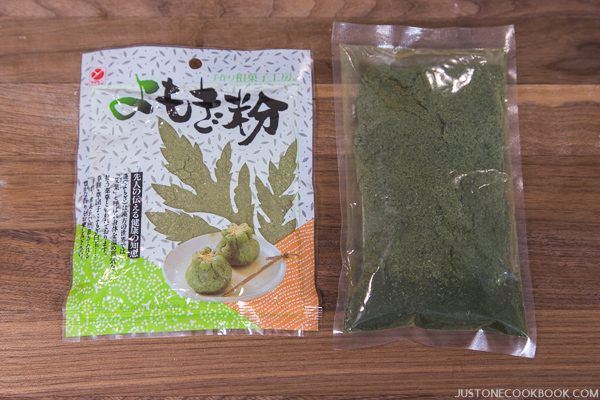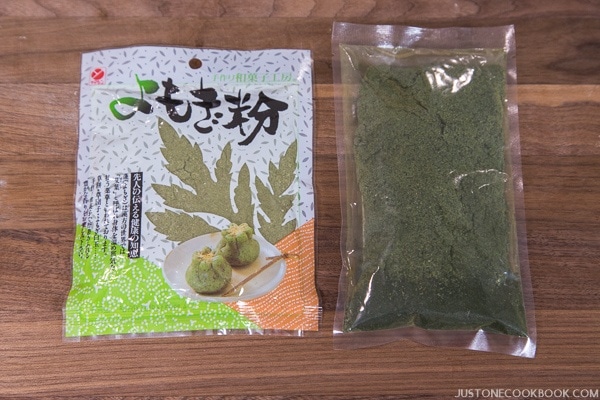 Yomogi 蓬 or mugwort, also known as Artemisia princep botanically, is an aromatic herb from the leaves of the Japanese Mugwort plant. Native to China, Korea and Japan, it is an Asian plant species in the sunflower family. The leaves and the seedlings can be used in various culinary applications.
In Japan, yomogi is most commonly used in Japanese confectionery Wagashi 和菓子 such as Kusa Mochi 草餅 (or 'grass cake'), and Hanami Dango 花見団子. It has a fresh, spring-like fragrance and vivid green color. Aside from using it as a natural food dye, Japanese mugwort leaves can also be dried and enjoyed as tea, or blanched and added to soups and rice dishes. 
If you're in the US and are curious to try mugwort mochi, you can find them in co-ops or health food stores. To make kusa mochi or hanami dango at home, look for packaged yomogi that comes in powdered form.
Recipes Using Yomogi