With its signature vibrant green color, Matcha (抹茶), or green tea powder, has been enjoyed in Japan for centuries. Discover this beloved green tea's preparation, health benefits, and recipes.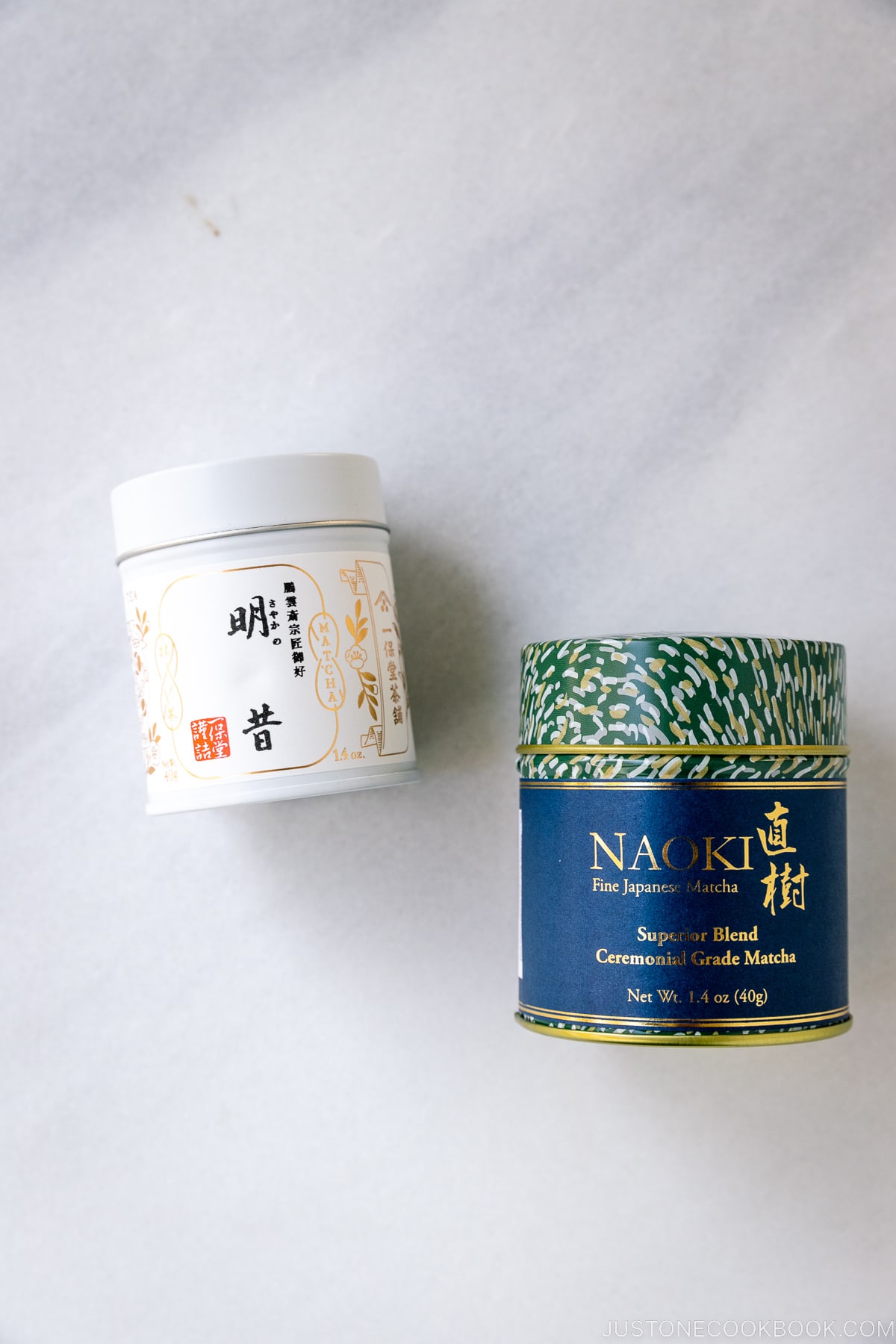 Matcha (抹茶), literally "powdered tea," is a green tea made of top-quality tea leaves of Camellia sinensis. The young leaves are shade-grown, then stone-ground into a delicate fine powder. Brought over from China, the plant has been around for 800 years in Japan. Buddhist monks drank this earthy green tea to center themselves during meditation. Over time, it became part of traditional Japanese tea ceremony.
Matcha is also an ingredient in Wagashi (和菓子, traditional Japanese sweets), baked goods, pancakes, and ice cream. Its popularity in the U.S. and elsewhere has resulted in an inventive riff of the traditional drink, from smoothies, energy drinks, and photogenic vivid green high-caloric desserts.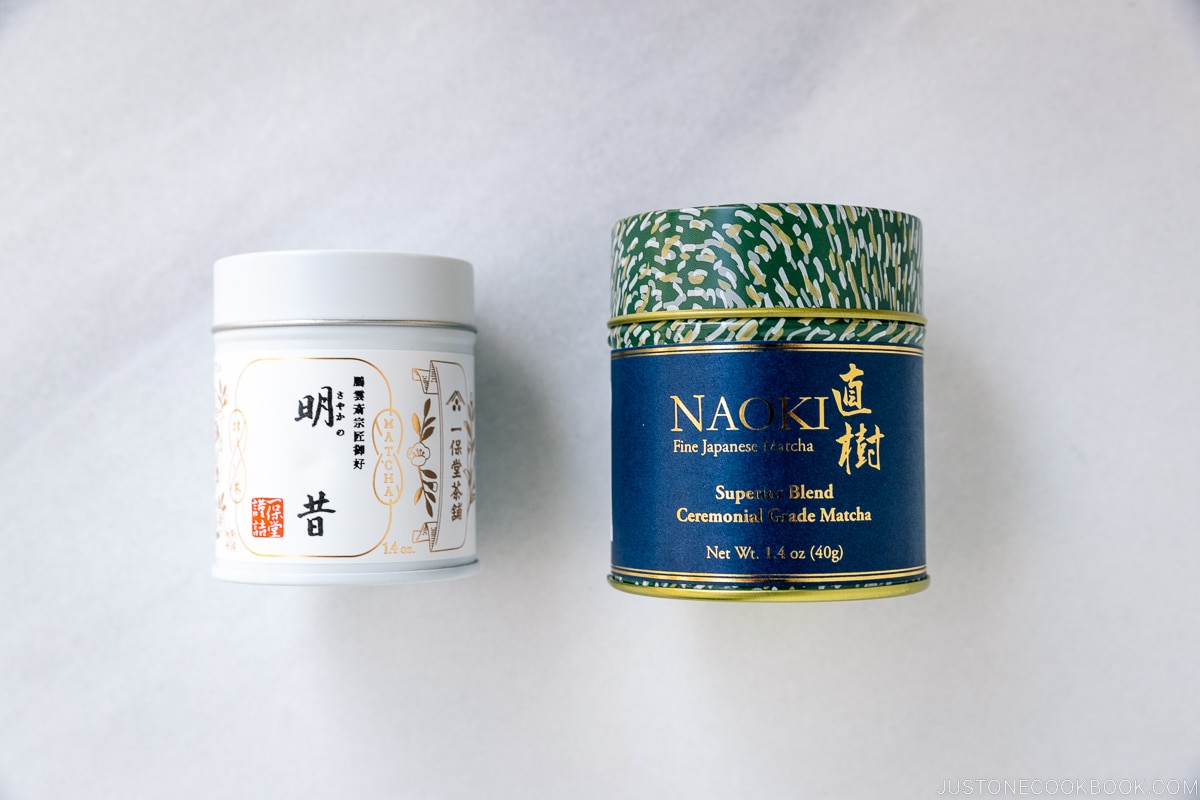 What Is Matcha
Unlike regular green tea, matcha is made from shade-grown tea leaves to prevent direct sunlight, which slows down growth and stimulates an increase in chlorophyll level, which turns the leaves into a darker shade of green. Only the most delicate tea buds are hand-picked, removing the veins and stems. The buds are then stone-ground to the fine, bright green powder. While green tea is an infusion of tea leaves, matcha incorporates the entire leaf, resulting in a more concentrated source of nutrients and caffeine.
Use it quickly after opening, regardless of the grade, as it'll oxidize and lose flavor.
What Does It Taste Like
Matcha has a slightly bitter vegetal taste with an umami aftertaste. It can range in bitterness, smoothness, and umami depending on the quality and production.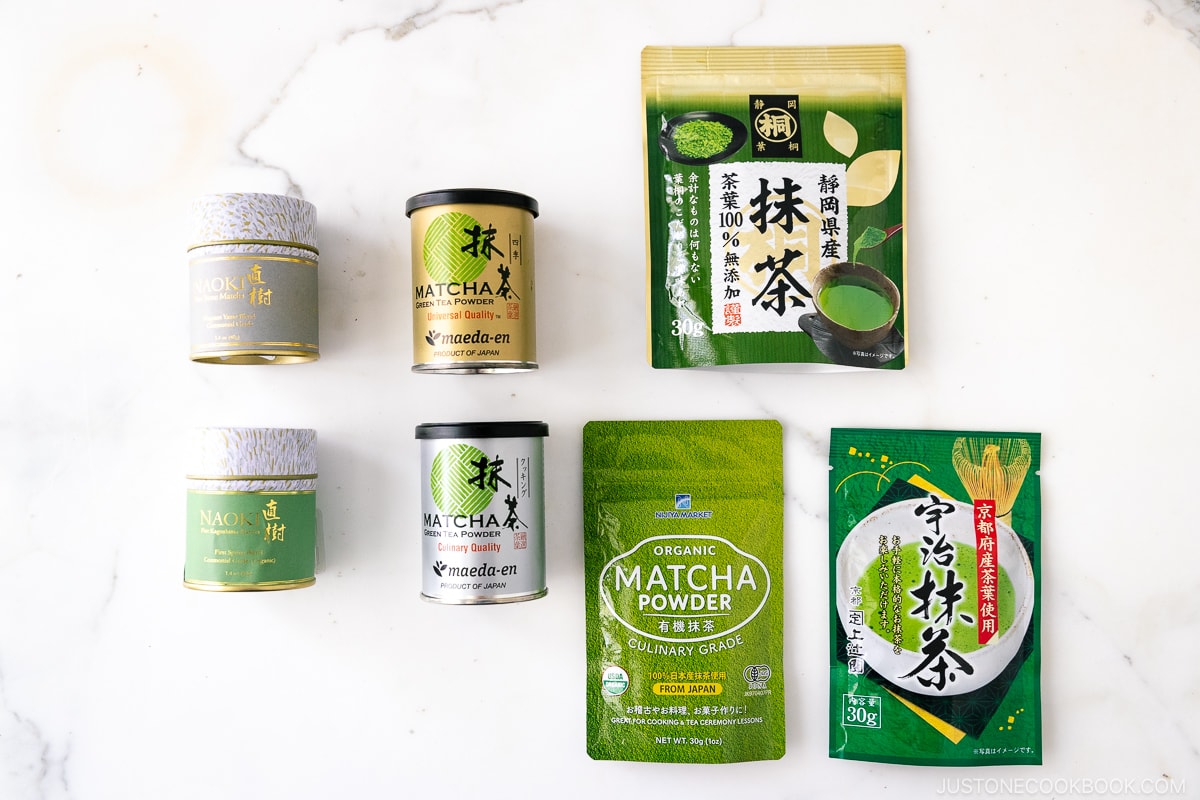 Types/Varieties
Typically, there are two grades of matcha: Ceremonial or culinary grade. While there is no official definition of the two, based on the companies' subjective standards, the main difference is how they are used.
The highest-quality ceremonial grade matcha is used for traditional tea ceremony, and culinary grade matcha is used for desserts and drinks. Even within the ceremonial grade, there may be a few different levels. It's really up to your budget, but my recommendation is to go with a ceremonial grade for drinks, such as traditional matcha tea drink or matcha latte) and to go with the low-end ceremonial or culinary grade for desserts.
Regardless of the grade, matcha offers the same nutritional benefits. The grade difference is about the processing style and taste.
These grades do not exist in Japan; instead, the Japanese grade them on multiple factors. "Ceremonial" and "culinary" grades are terms that have caught on overseas.
How To Use
You could drink matcha in the traditional tea ceremony way or use it as a dessert ingredient. While the Japanese tea ceremony called Sado (茶道) takes years of practice to master, you could pick up the basics. You only need a tea bowl (chawan 茶碗), bamboo whisk (chasen 茶筅), and quality matcha. Stir a few teaspoons of matcha powder in hot water.
Where To Buy
You'll find countless varieties and brands as matcha becomes a mainstream beverage outside of Japan. I want to share my favorite brand of matcha powder (the most popular question!) and tips on how to get good quality matcha powder.
I always love Ippodo Tea (一保堂) and used to bring back their tea from Japan whenever I go back. Now, they have a store in NYC and you can also purchase their tea on Amazon!
You can also find a small tin or bag of matcha powder imported from Japan at Japanese grocery stores like Mitsuwa, Marukai, Nijiya, or local tea shops.
What should I look for?
When it comes to matcha, it's all about the quality. First, check the color. The powder should be a vibrant bright green color, not yellowish or brownish-green. The color indicates its quality and its proper storage and shipping. There should not be other ingredients, such as sugar or natural flavorings. Also, check for the country of origin and expiry date.
The texture of high-quality matcha should be silky smooth, like baby powder or eyeliner. If it feels coarse and gritty, it's low quality.
You could also look into where it was harvested. The regions famous for green tea are Kyoto, Shizuoka, Fukuoka, and Kagoshima prefectures.
Get a small size
When you purchase matcha powder, I strongly recommend getting a small tin, about 20-40 grams (0.7-1.4 oz) and do not buy a big value pack unless you own a tea shop or cafe. Even high-quality matcha will become dull with time, so consume it quickly.
A small 20-40 gram tin of premium-quality matcha costs about $30-45. I get this premium-quality matcha (40 g) from Ippodo, which costs $35. One cup of matcha latte would cost roughly $2.70 plus milk.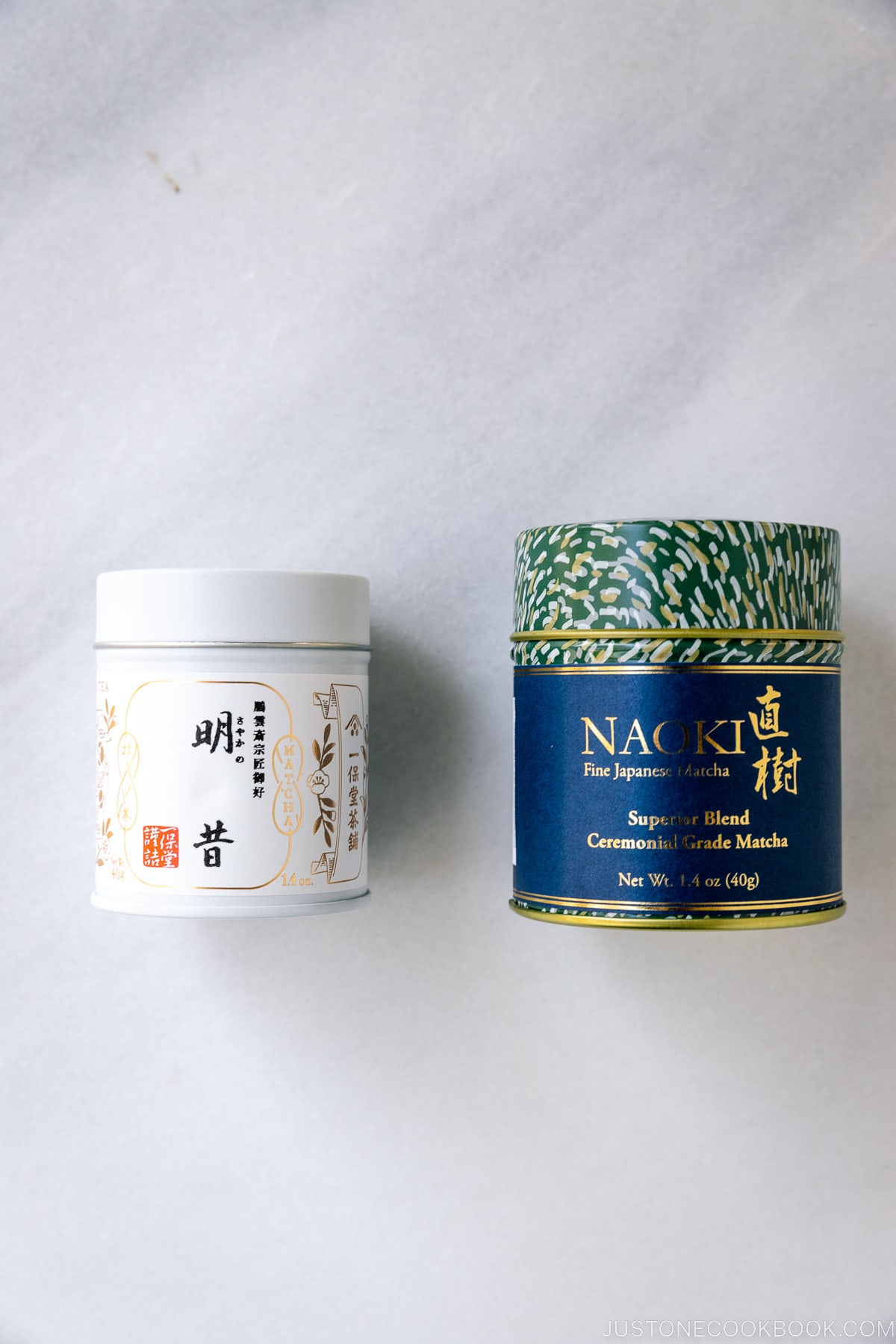 Best Way to Store Matcha
It is important to store matcha away from oxygen, strong scents, light, high temperature, and high humidity.
After opening the package, seal it tightly (don't forget to remove air) store it inside the cool pantry, and consume matcha within 2-3 weeks.
The shelf life of an unopened package depends on how it is packaged. In general, high-quality (unopened) can last for six months.
I used to store the package of matcha in the refrigerator and freezer, but I learned that the scent of other ingredients can easily transfer inside the refrigerator and freezer. However, for long-term storage, you can freeze the unopened package. Make sure to return it to room temperature before opening.
Health Benefits
It is said that drinking a single cup of matcha is like drinking ten cups of regular green tea. By drinking it, you consume the whole leaf instead of an infusion. Since it is made with the best quality tea leaves, it offers more health benefits than green tea.
Matcha is an antioxidant powerhouse and contains polyphenols and catechins. Antioxidants are chemical compounds that give us younger-looking skin, boost memory and concentration, increase energy levels, and prevent life-threatening diseases like cancer. It also has anti-inflammatory properties and helps neutralize free radicals in the body.
High in vitamin C, potassium, iron, and dietary fiber, it is also enjoyed to help maintain a healthy weight and burn fat. In addition, it can help produce calming, meditative effects, thanks to L-theanine, an amino acid proven to reduce stress. It may also help lower cholesterol and high blood pressure. The benefits of matcha is a welcome respite in our busy modern lifestyle.
Just note that it's also high in caffeine. To compare, black tea contains 47 mg, green tea has 28 mg, and matcha has 70 mg of caffeine per cup.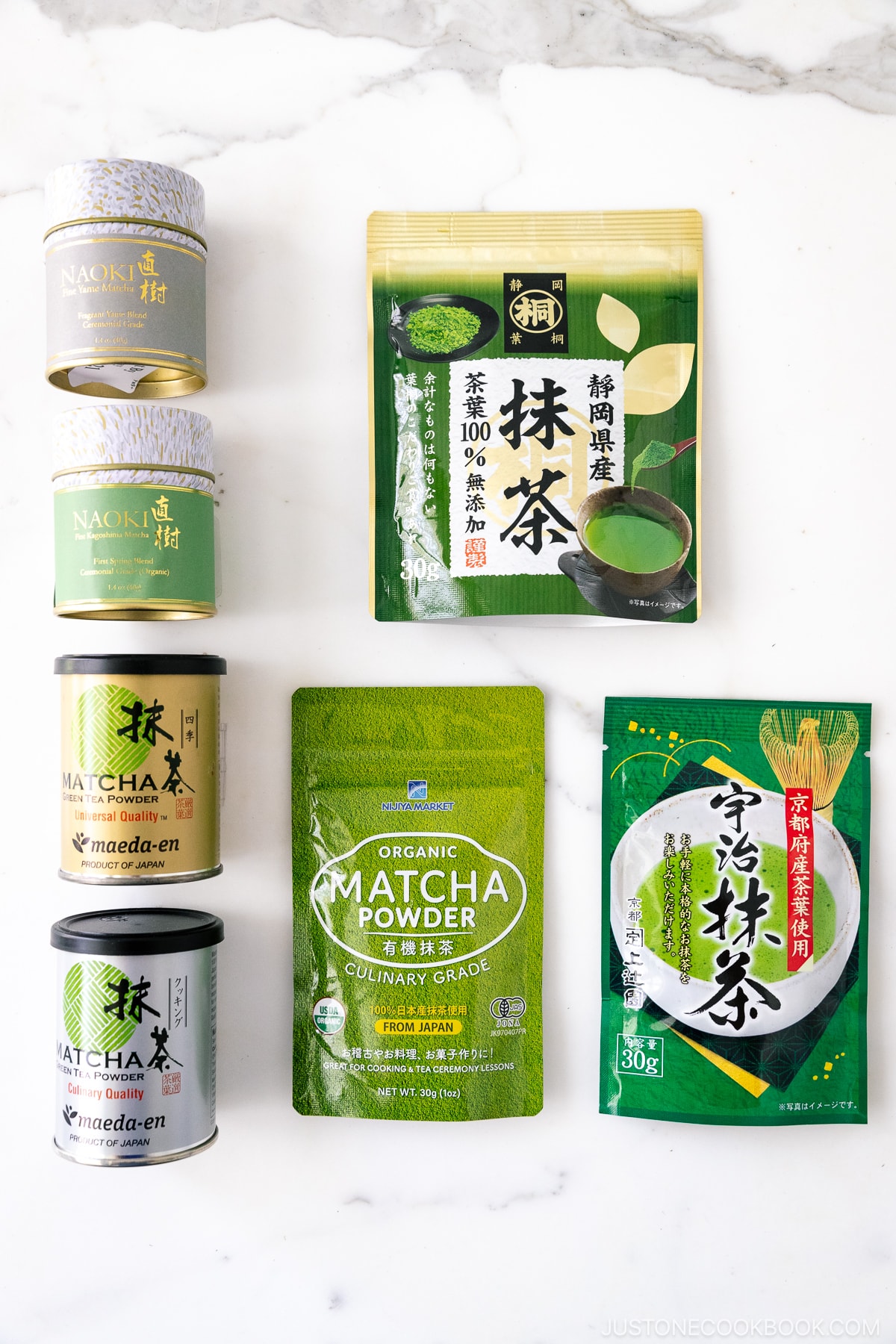 FAQs
Q: Does matcha contain caffeine?
Matcha does have caffeine, but unlike coffee, it is absorbed slower by our bodies because of L-Theanine in green tea. For that reason, drinking matcha provides longer-lasting, natural, and steady energy without the crashing effect on the system, making it a great alternative to coffee.
If you're caffeine-sensitive, it might be best to drink decaffeinated green tea instead.
Q: Is it safe to drink matcha every day?
Matcha is safe to drink daily but may interact with prescription medication. If unsure, check with your doctor first.
Green tea can decrease iron absorption from food, so it might be better to drink it after mealtime if you have iron deficiency.
Q: Why don't I see many brands selling organic matcha?
You may notice that there aren't many brands selling organic matcha. There are several reasons besides the hurdle of obtaining the organic certification; one is that organic fertilizers cannot provide enough nourishment to the shade-grown plant. Another reason is that the organic movement has not gained momentum like in the U.S. and Europe, as standard agricultural practices are already high.
Recipes Using Matcha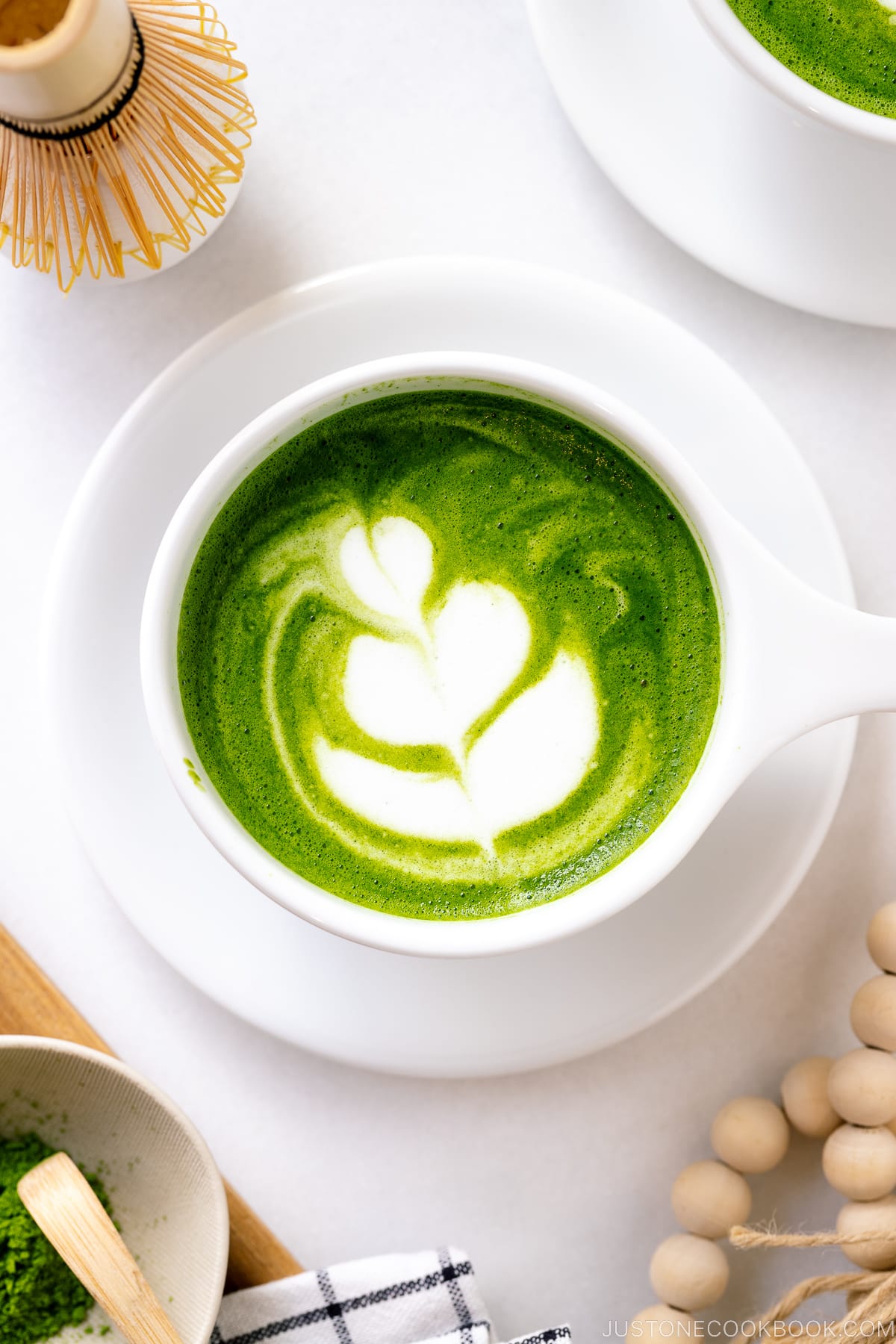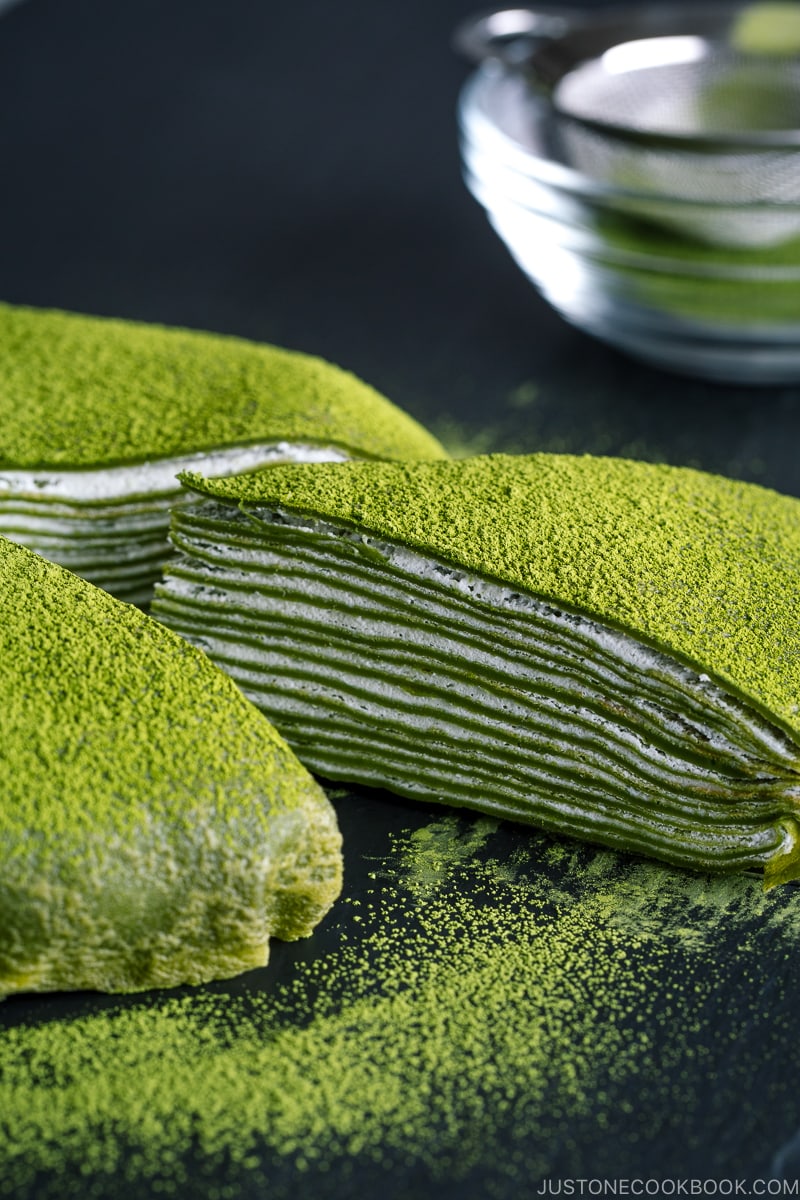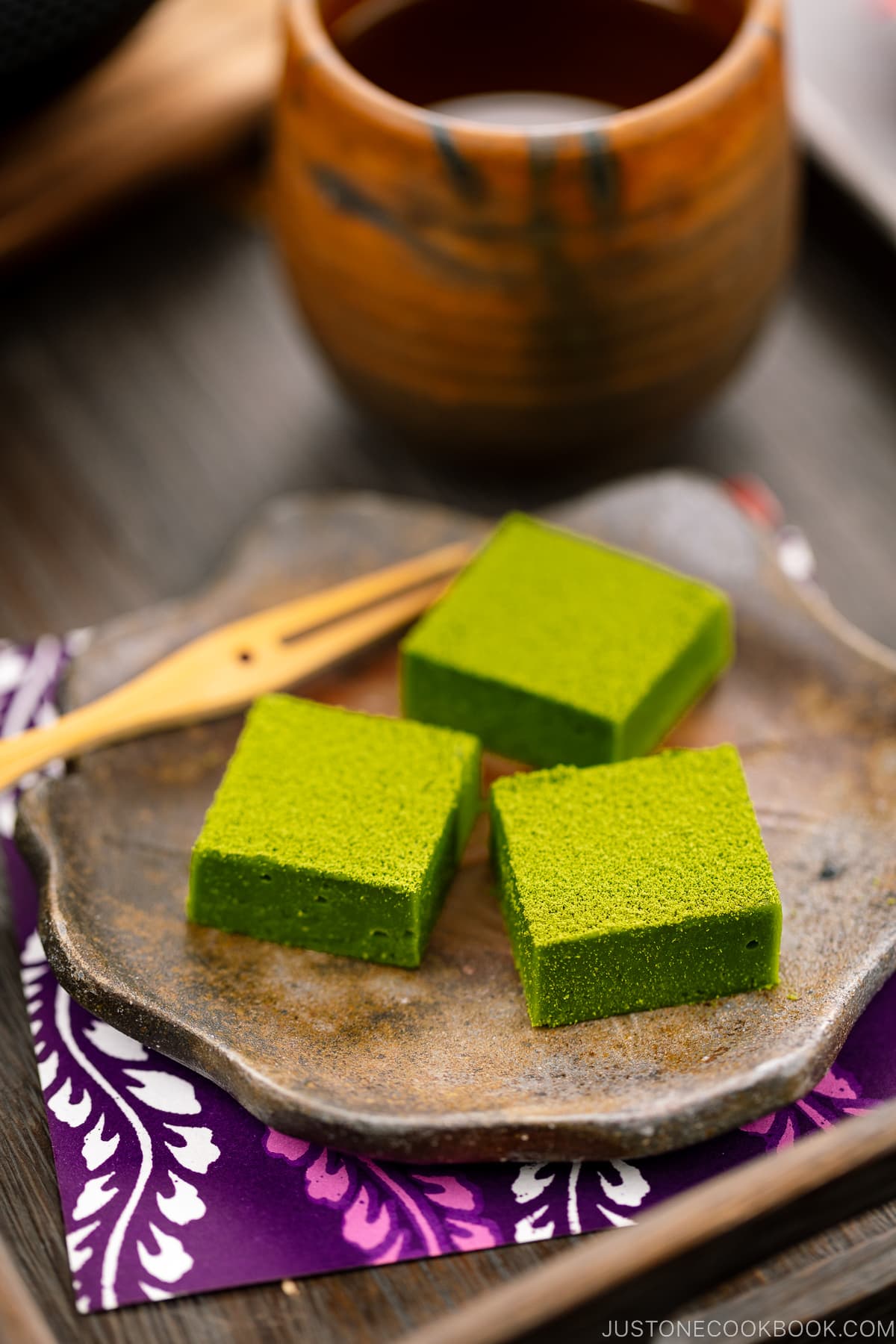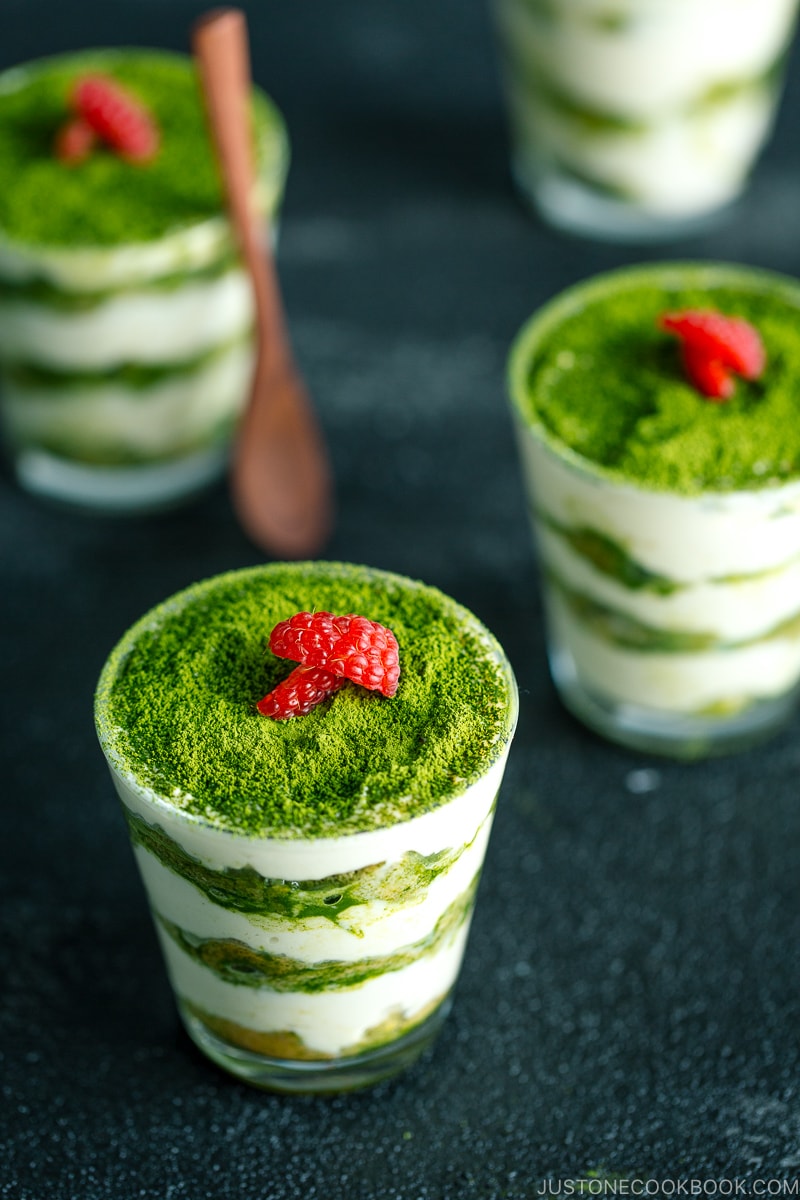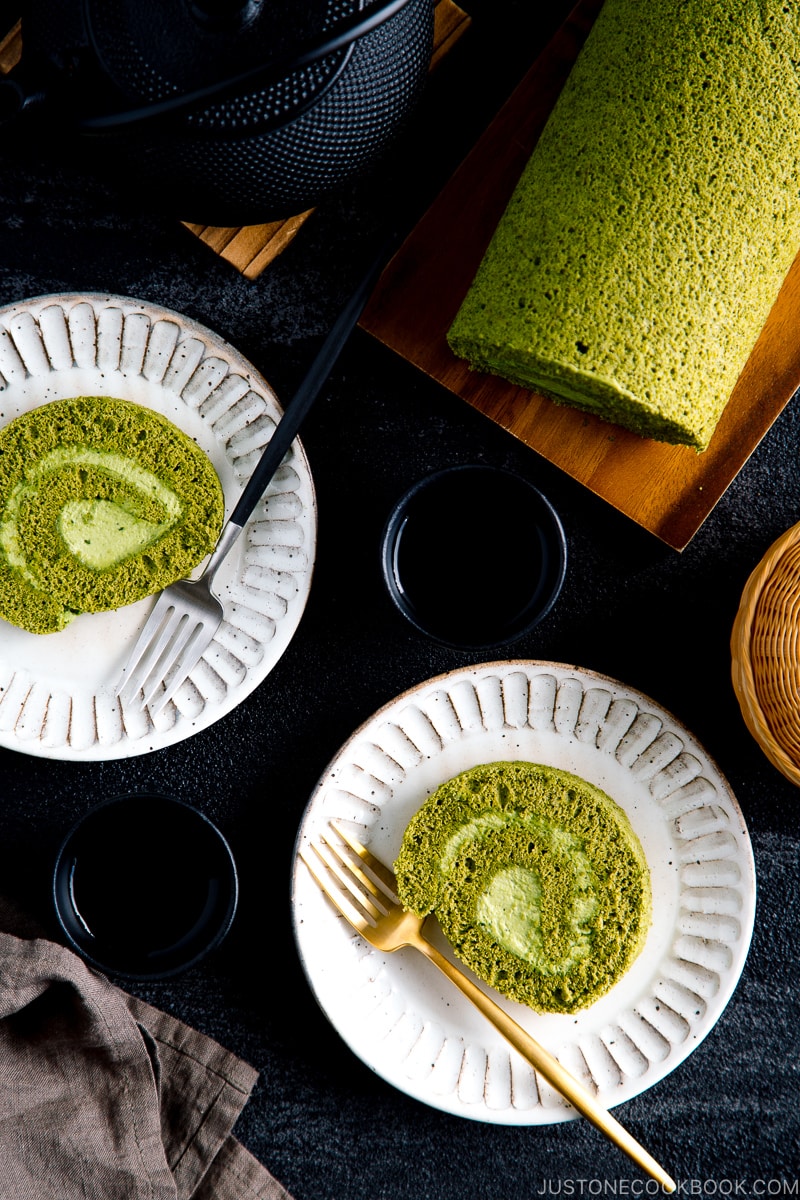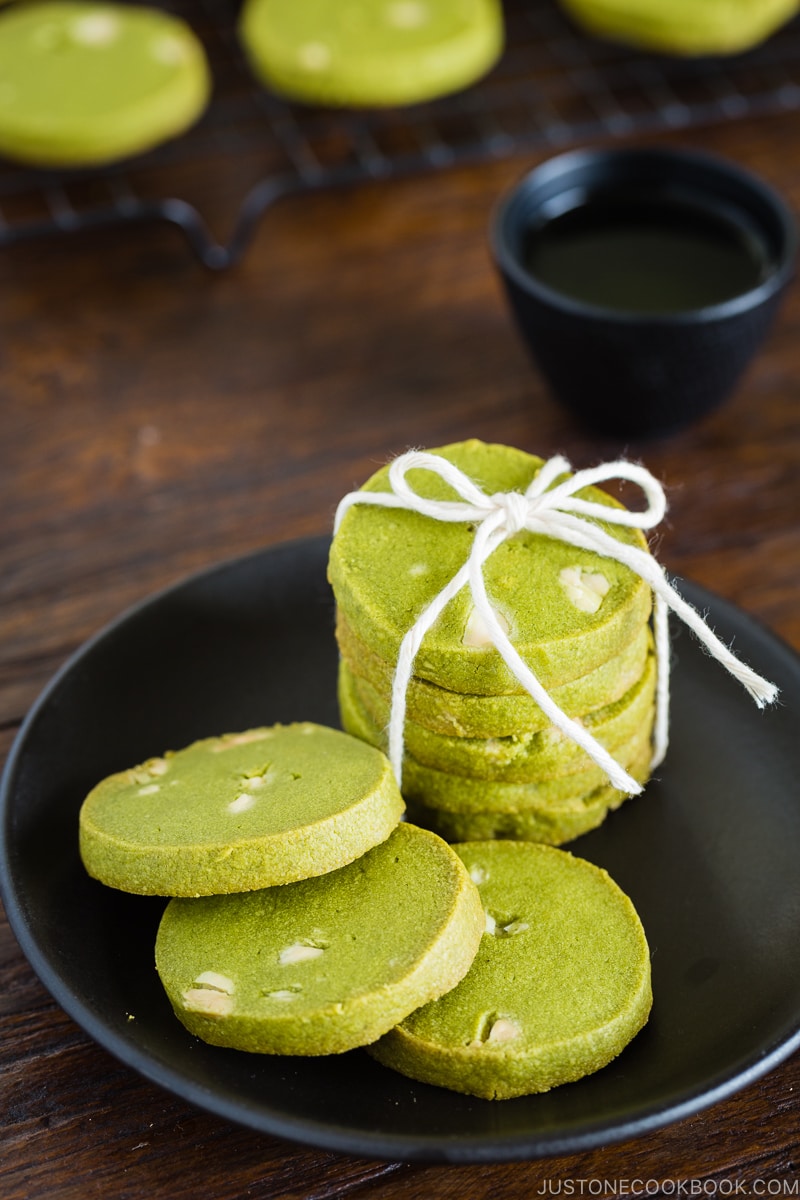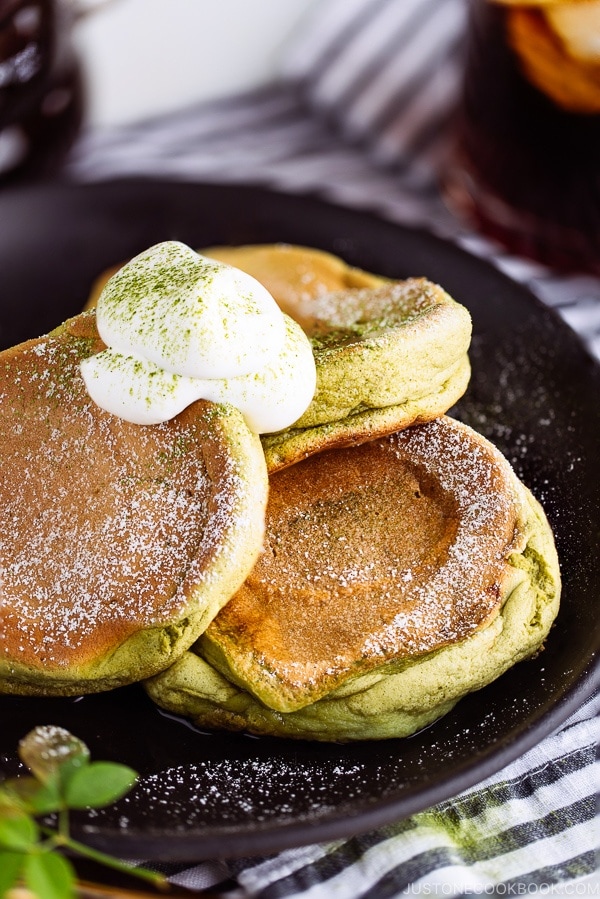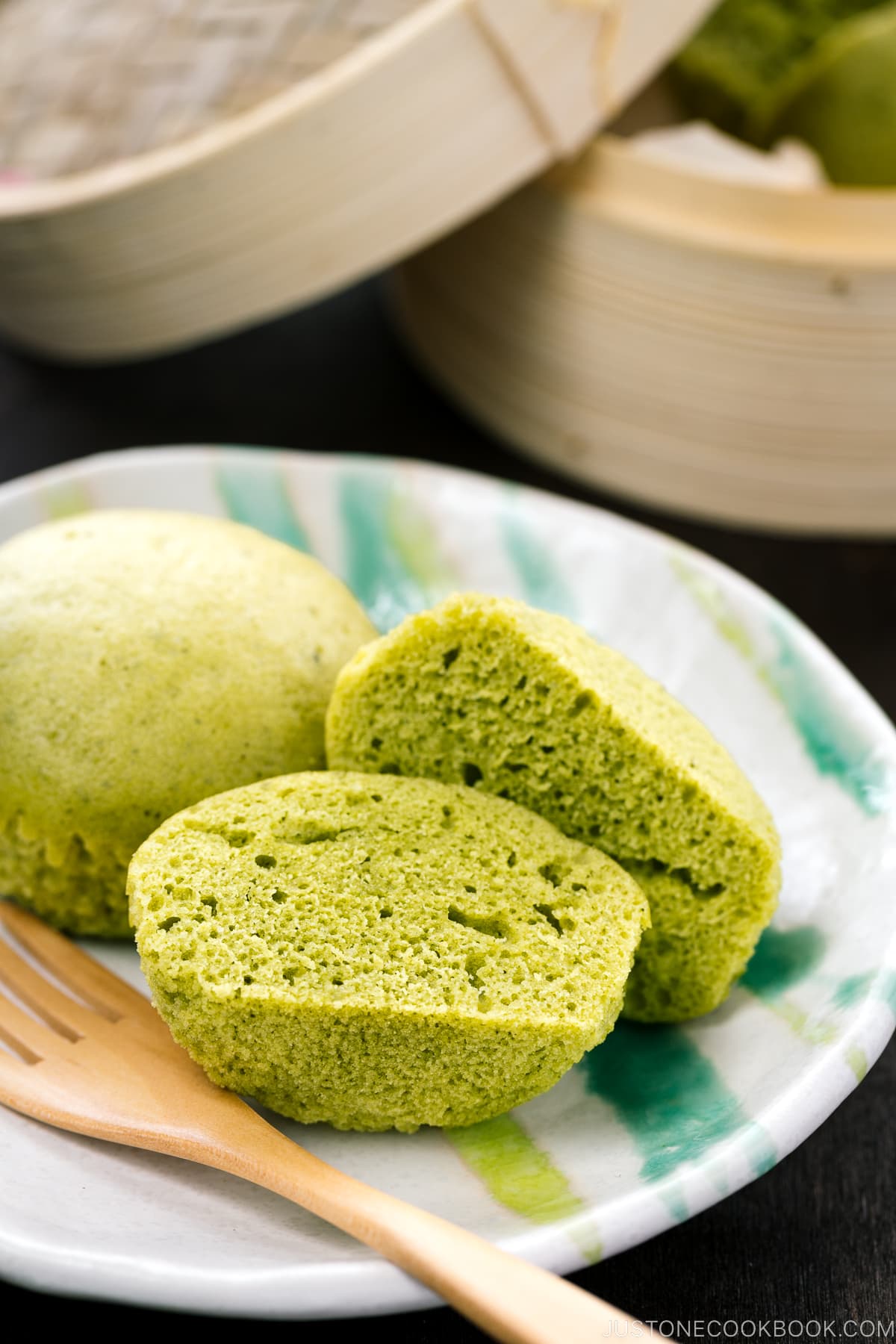 ---
Wish to learn more about Japanese cooking? Sign up for our free newsletter to receive cooking tips & recipe updates! And stay in touch with me on Facebook, Pinterest, YouTube, and Instagram.