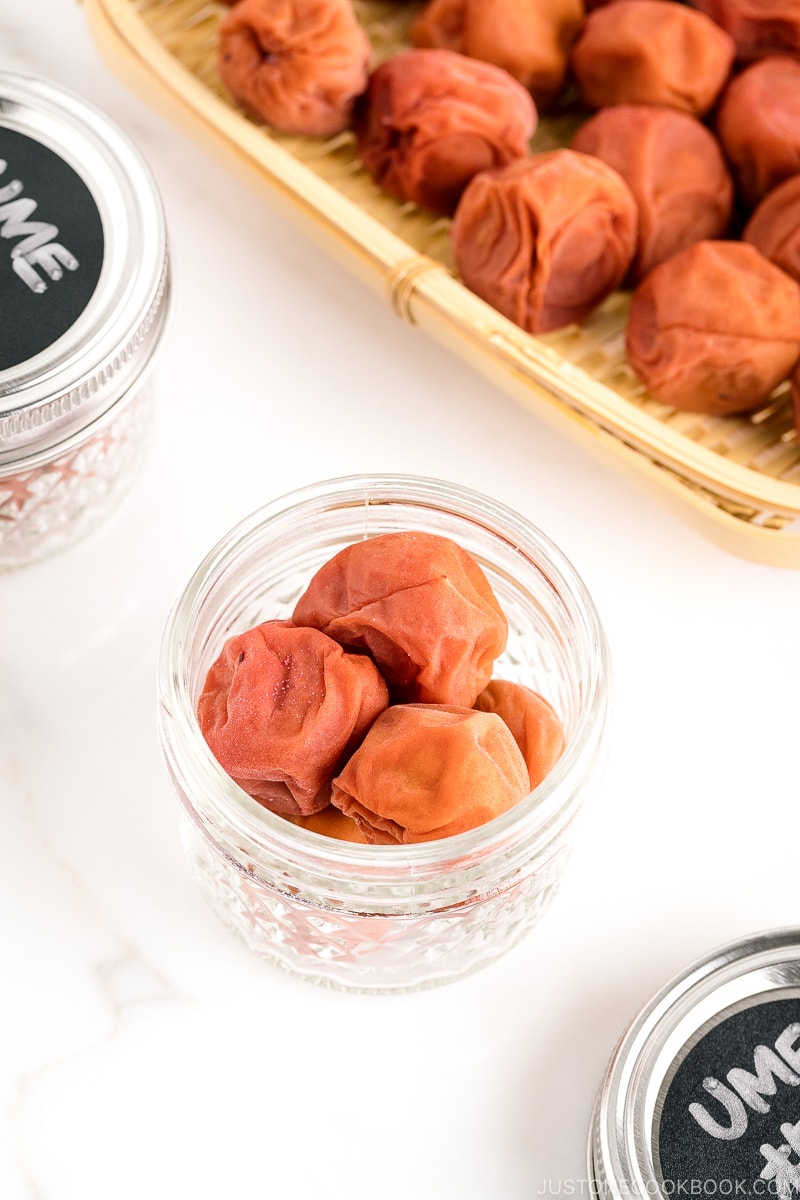 Ume (梅) or umeboshi (梅干し) is Japanese salted plums or Japanese pickled plums. Notably known for its distinct sour and salty tang, ume is a popular type of Japanese pickles (Tsukemono). 
The Japanese have been eating umeboshi (梅干) for centuries, having recognized for their preservative and healing qualities. Some younger people may find the intense salty-sourish taste hard to acquire, but umeboshi are making a comeback as the superfood and flavor booster for the 21st century.
We usually serve umeboshi as an accompaniment to a meal of rice in Ichiju Sansai, or chop it up and add to ochazuke, rice porridge, or rice balls (onigiri). We also like to add them to bento lunch boxes for the preservative effects.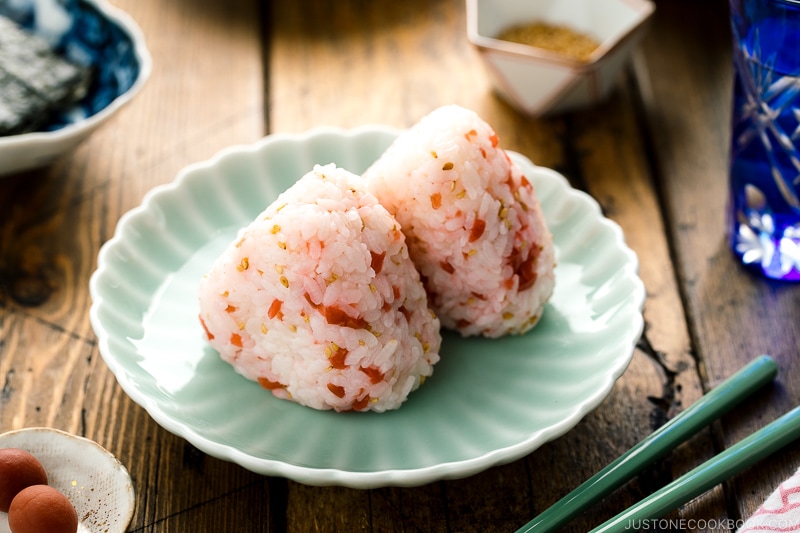 Health Benefits of Umeboshi
In Japanese food culture, umeboshi is considered a health food with many amazing properties. Back in the olden days, umeboshi was even used as medicine. To this day, we believe that eating umeboshi can restore energy, cure a hangover, prevent cavity and heatstroke, and help with weight loss.
My grandma and mom would tell us the kids to eat umeboshi because they are good for us!
Why Are Umeboshi So Sour?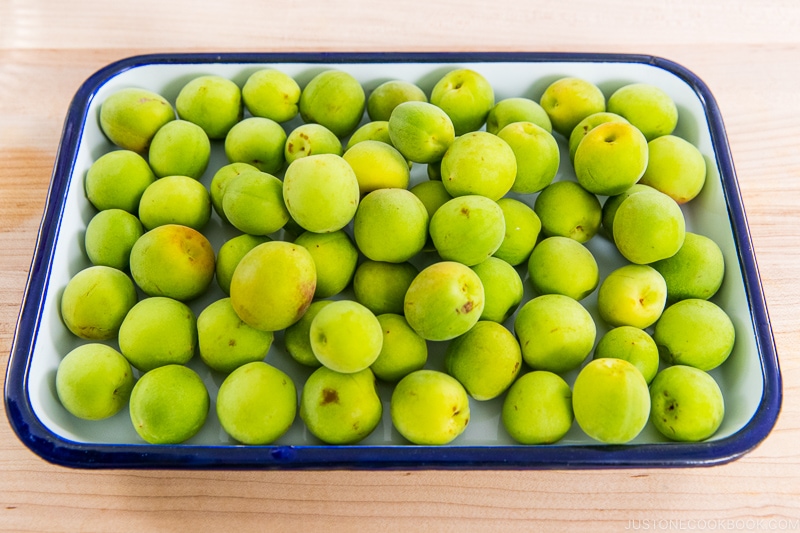 The unique tartness of umeboshi comes from citric acid. The plums have the highest concentration of critic acid, even when compared to lemons or grapefruits. That's what makes your face pucker, especially at first taste.
The citric acid, however, is said to boost the immune system, hence umeboshi make the ideal food to eat to prevent a cold or a flu.
Where to Buy Umeboshi
In the US, you can find umeboshi being sold in containers at Japanese or Asian grocery stores. Some health stores or Whole Foods carry them too.
Among all kinds of umeboshi, Nanko Plums (南高梅, なんこううめ) from Wakayama prefecture (they are white plum) are considered as the highest quality.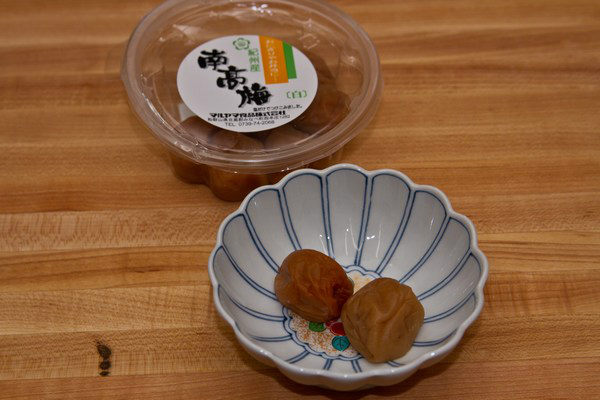 Make Umeboshi At Home
Yes, you can make umeboshi at home with fresh ume when they are in season in early summer. I have shared a detailed post on how to make umeboshi here.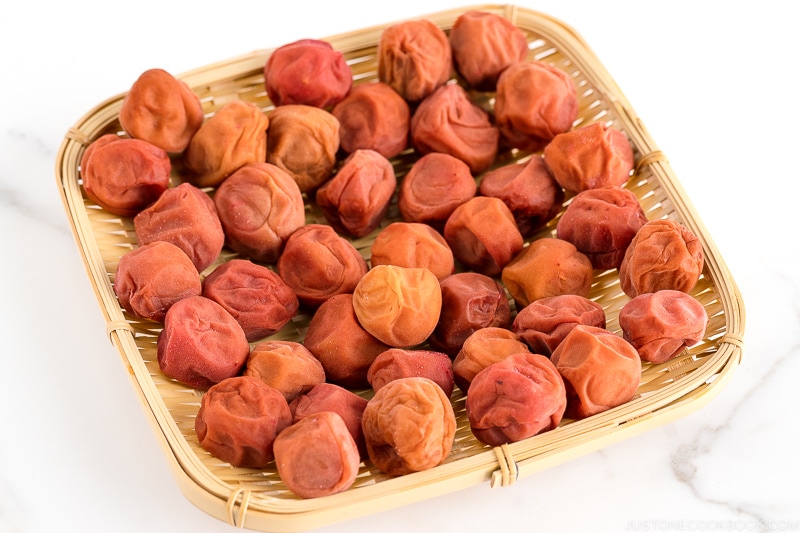 Recipes Using Umeboshi
There are so many new ways to enjoy umeboshi than you think! In addition to rice dishes, you can flavor your pasta or salad dishes with umeboshi. It adds an unexpected bright tang to the overall flavor.
Just like pickled lemon, you can definitely experiment it with more than just Japanese recipes. It would work well as a flavor booster in dishes that can take on a complex, sourish touch. I'm thinking of salad dressing, mayonnaise, risotto, smoked meat/ fish, or marinade. The potential is limitless.
Here are some recipes featuring umeboshi that I've shared: