Kabocha is a type of winter squash, Learn more about the health benefits, preparation, storage, and delicious recipes to cook with this sweetest squash.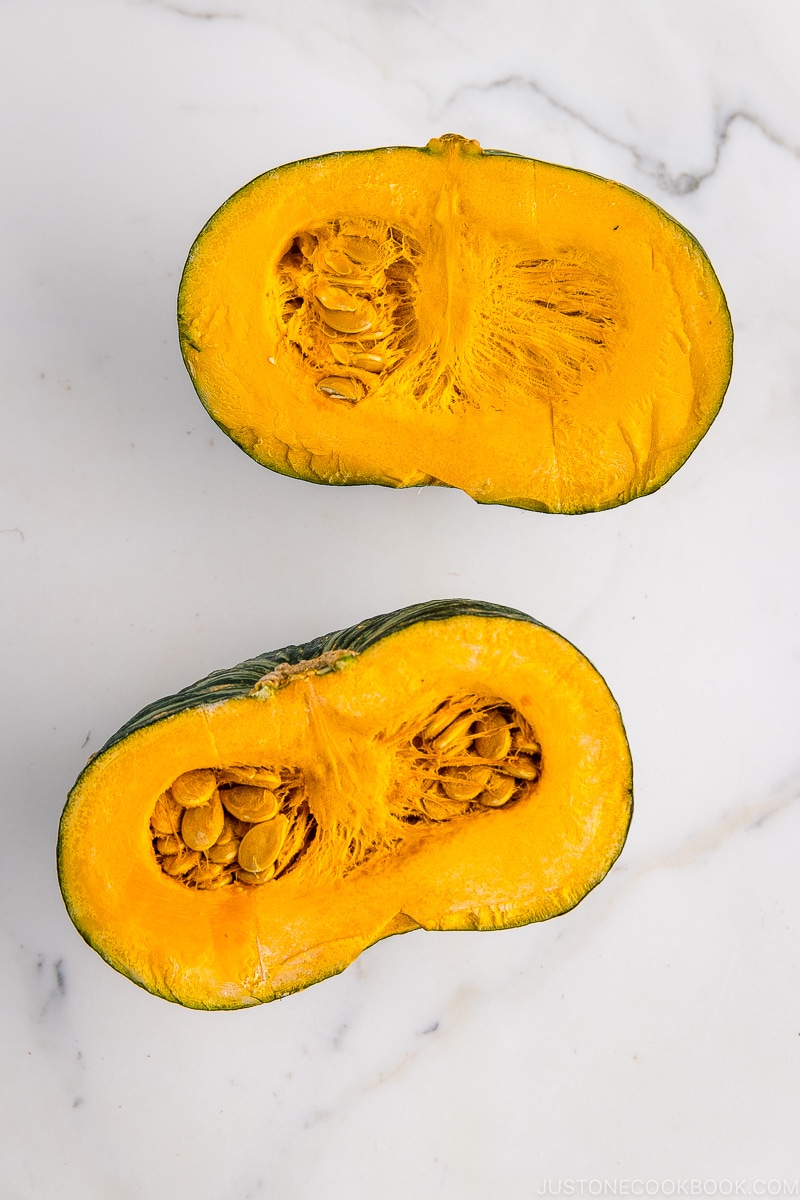 What is Kabocha?
Kabocha (かぼちゃ, 南瓜) is a type of winter squash, a Japanese variety of the species Cucurbita maxima. It is also called kabocha squash or Japanese pumpkin in North America. It is a staple of Japanese cuisine, especially during the wintertime where there is a tradition of eating kabocha to stay strong and bring in good luck on the winter solstice.
Recognized for its outstanding sweetness, kabocha has a rich texture and flavor that is almost similar to a sweet potato and a pumpkin combined. Some even describe the flavor as close to roasted chestnut. The green outer skin may be tough, but you'd surprised that it is edible and tender after cooking. We treasure the squash so much that it is used in Japanese cooking where it is simmered in dashi or soups, stewed, stir-fried, deep-fried into tempura, or desserts. You can also simply roast it in the oven and enjoy with simple seasonings.
1 small kabocha – 2 lbs (907 g)
1 large kabocha – 3 lb (1400 g)
Health Benefits
Kabocha Squash is much loved by the Japanese, not just its flavor, but also its numerous health benefits. It is one of those vegetables Japanese moms tell their kids to eat it all up. Here are just some of the health benefits it has to offer:
An excellent source of beta-carotene, which is great for immunity, healthy skin, hair, and eyes.
Rich in iron, Vitamin C, and some B vitamins.
 Another winning quality of kabocha squash is it has just a fraction of calories compared to other squash varieties. High in dietary fiber, kabocha squash is an ideal food to keep you feeling full.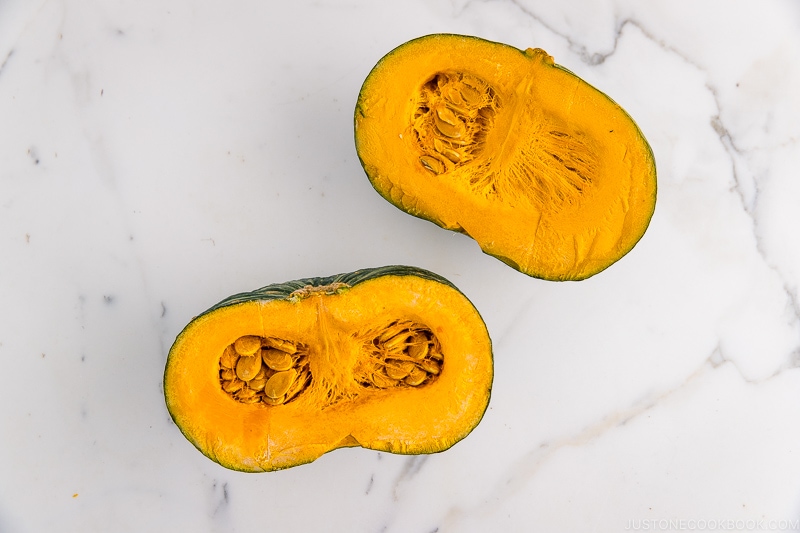 How to Buy and Store Kabocha
Look for the one that feels heavy and has hard, knobby dark green skin.
The squash should feel firm and the stem should be intact and fresh looking. Avoid the ones with any indentations.
You can store the whole uncut kabocha in a cool, dry, dark place for up to 1-2 months.
How to Cut a Kabocha
A complete guide on how to cut, peel, and cook a kabocha with helpful tutorial video and step by step pictures.
Kabocha squash is notorious for its really tough skin. You'd need a large sharp knife and some arm strength to cut the squash. To show you how to cut a kabocha squash without a sweat, I've shared some important tips with a step-by-step video tutorial in this post.
What is a Good Substitute?
Kabocha squash is now widely available at many grocery stores. Look for it at your local Japanese or Asian grocery stores, Whole Foods, Trader Joe's, or some other local grocers. The best ones you can find are the organically grown types at farmer's markets. If you really couldn't find kabocha squash in your area, you can use a mix of sweet potato and butternut squash for certain recipes. But if you have a garden, why not try growing kabocha squash in your own backyard.
Delicious Kabocha Recipes
Kabocha squash is just as versatile as squash or pumpkin. Here are just some of the best ways to enjoy this delicious squash: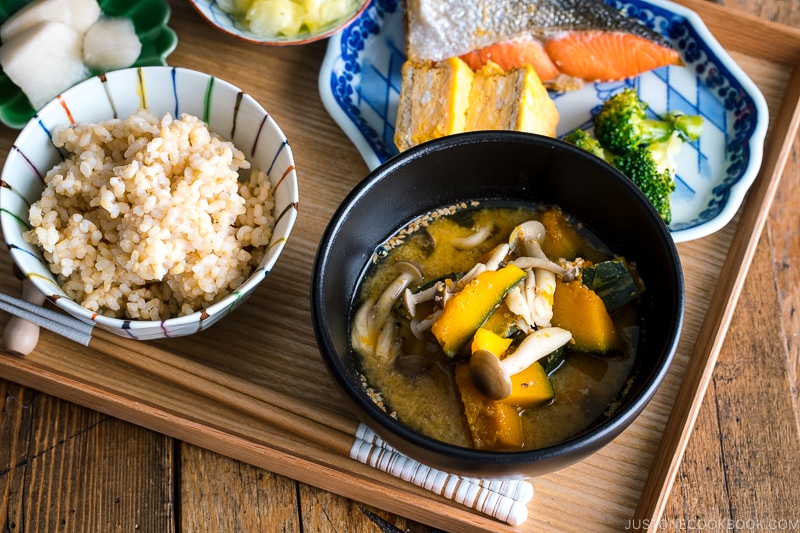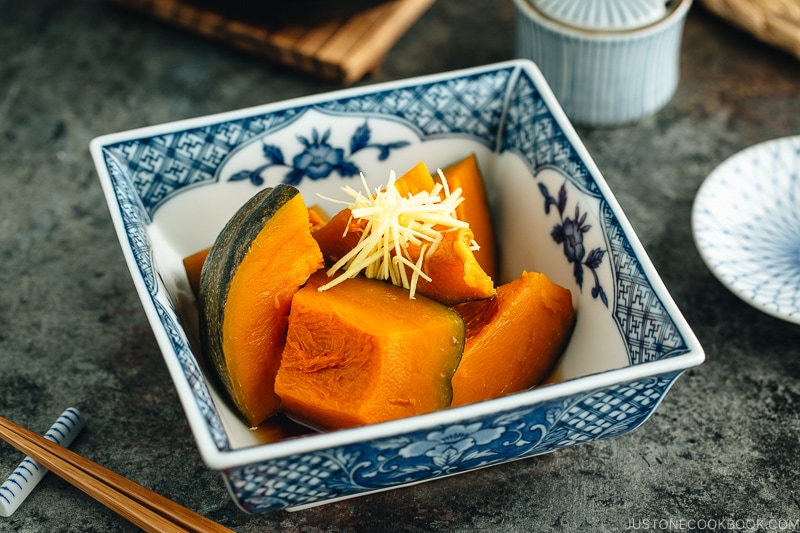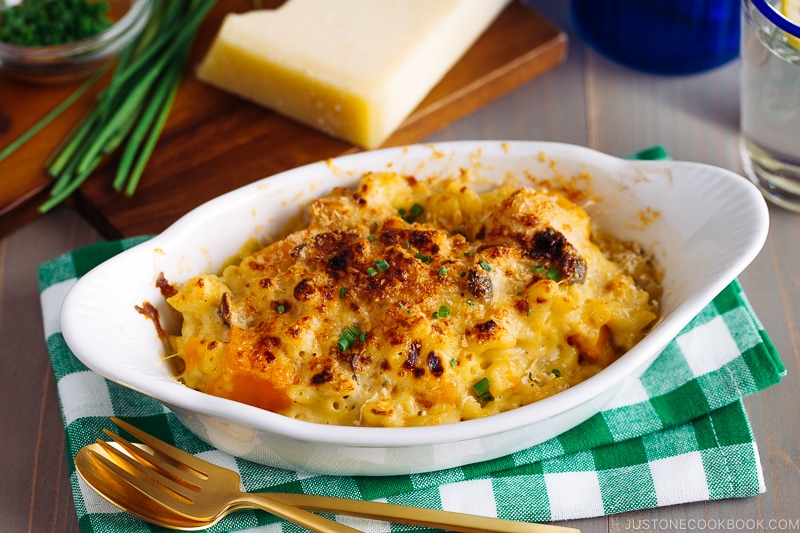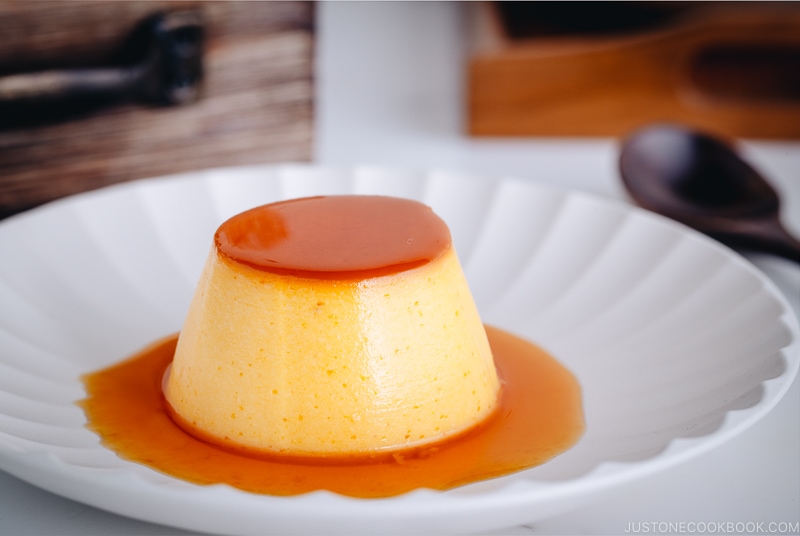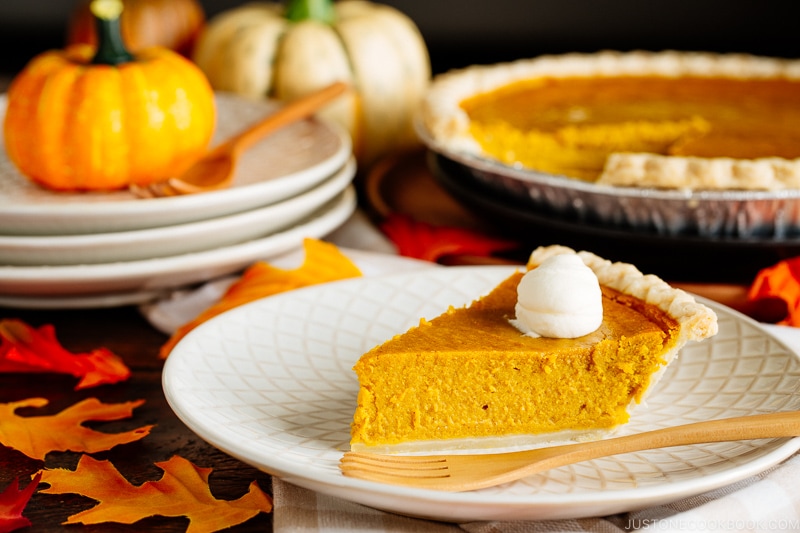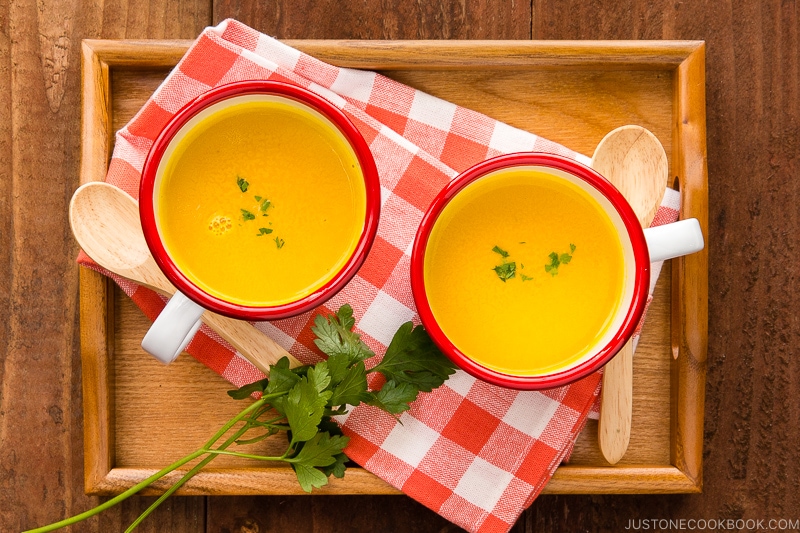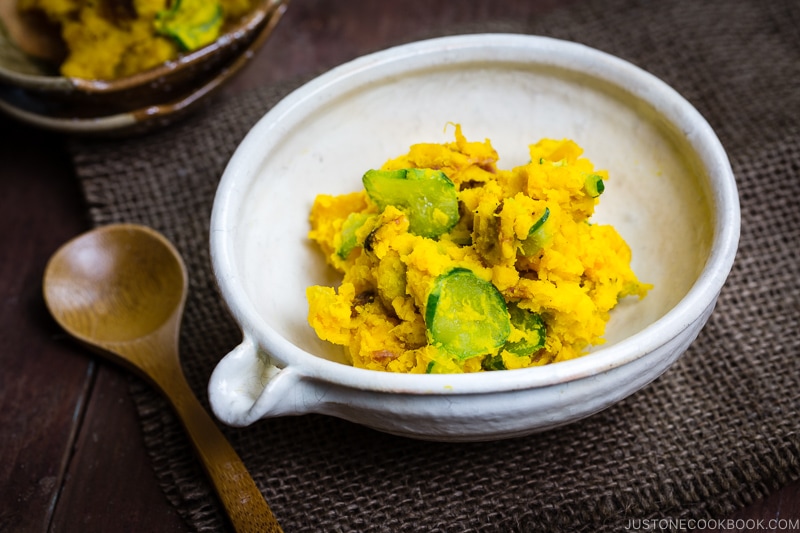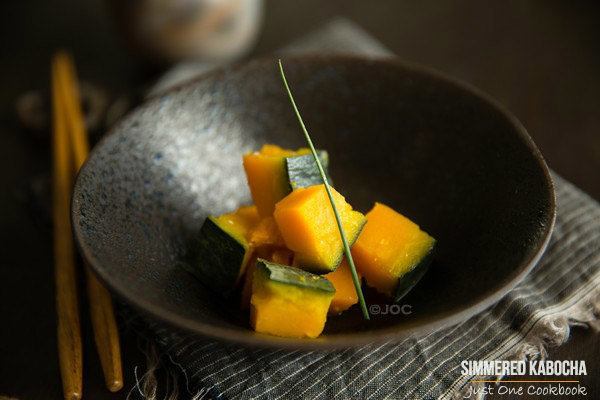 Simmered Kabocha with Shio Koji