Crunchy and slightly starchy lotus root is an edible rhizome of the lotus plant. It's a versatile vegetable in various Japanese dishes packed with fiber, potassium, and Vitamin C!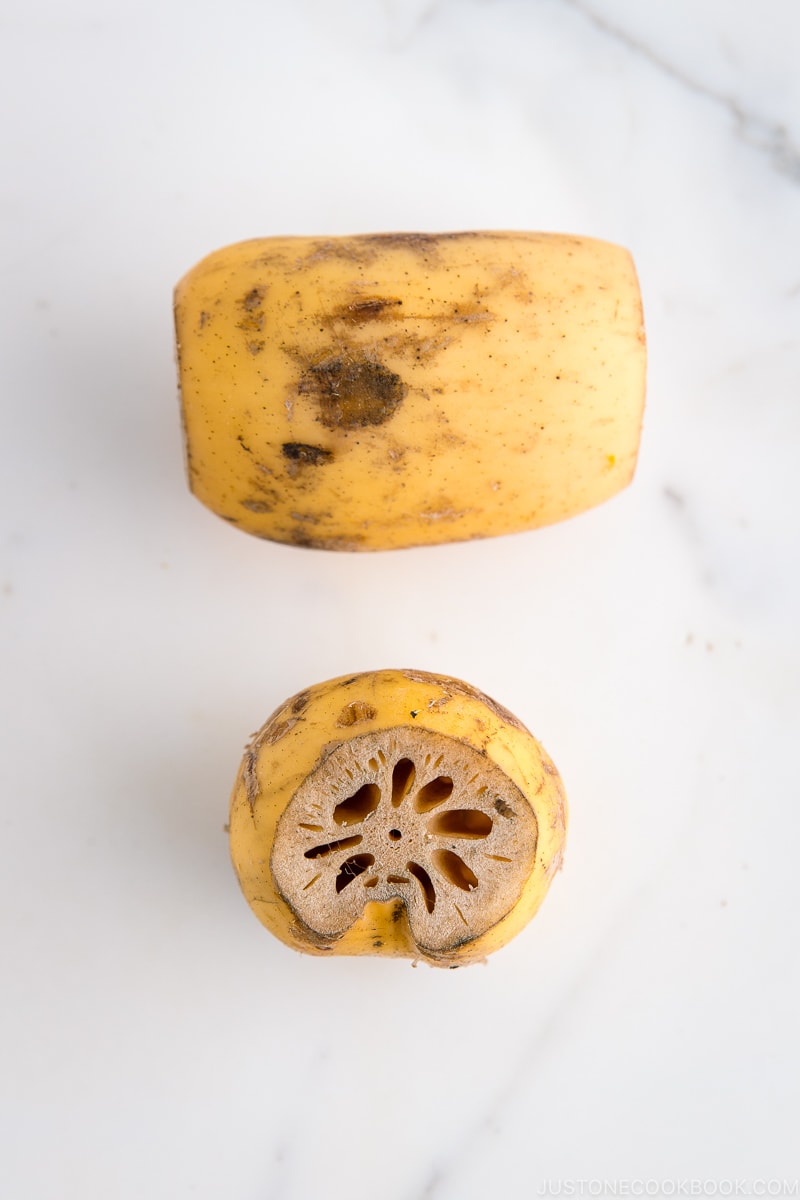 An oblong, tubular rhizome that grows underground in water, renkon (蓮根・れんこん) or lotus root resembles thick white sausage links. When sliced, it has symmetrical air pockets patterned into a pinwheel shape. It has a dense and crunchy texture similar to water chestnut or taro. It's native to Asia and a popular ingredient in many Asian cuisines due to its aesthetics and use in traditional Chinese medicine.
What is Lotus Root
Lotus root (Nelumbo nucifera) is the edible rhizome of the lotus plant, around 10-20 cm/3.9-11.4 in length. The inedible beautiful flower is associated with Buddhism, and the pink lotuses represent enlightenment.
It grows in muddy waters, like ponds and river bottoms, and resembles sausage links. It has beige skin with a cream-colored inside. It retains its crisp, light, and starchy texture when cooked, so it's cooked in various methods such as stir-fry, pan-fry, braise, deep-fry, and boil.
A classic Japanese side dish featuring lotus is kinpira, stir-fried lotus root seasoned with soy sauce, mirin, sake, and shichimi togarashi or white sesame seeds.
Other names include Sacred Water lotus and Chinese Arrowroot.
What Does It Taste Like
It has a dense and crunchy texture with a nutty and sweet flavor, similar to water chestnut, taro root, or raw potato.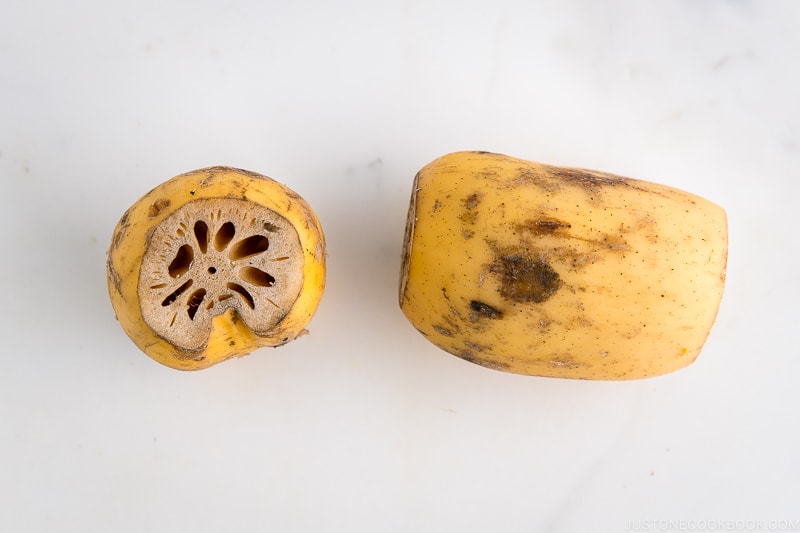 How To Use
When using fresh lotus root, peel the skin with a vegetable peeler, slice or cut, and soak it in a small bowl with rice vinegar or water with lemon juice to prevent discoloration, remove the bitterness, and improve the crunchiness. Soak for around five minutes, drain well, and use in your cooking.
Eating it raw is not advised as the high starch and fiber content may cause digestive issues for some people. Raw lotus tastes bitter and tannic, which may be unpleasant.
Cut it into thick or thin slices, chunks, or sections. Add it to stews and soups, stir-fry with proteins, or coat with cornstarch and deep fry until golden brown and top over salads.
Where to Buy
Most Asian and Japanese grocery stores carry lotus root. You can find it packaged and parboiled, which has a less crunchy texture than raw but cooks quickly.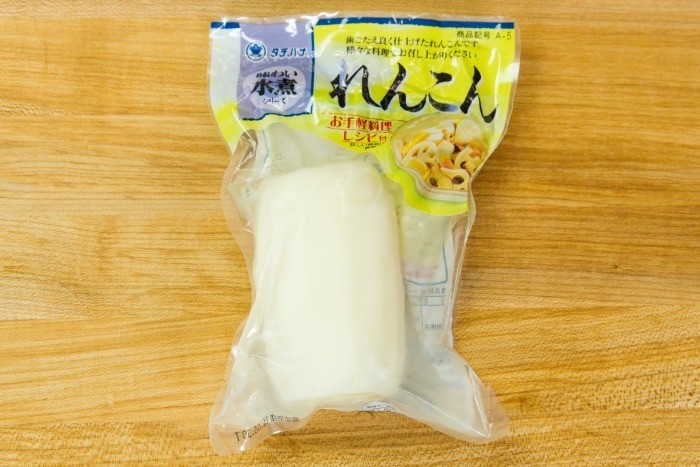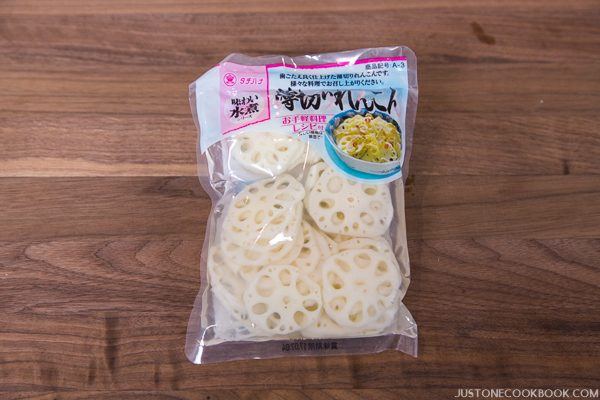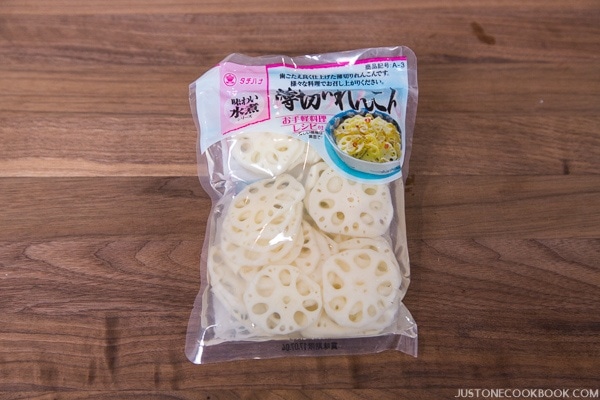 Recipes Using Lotus Root
How To Choose The Best
If buying raw lotus root, buy it whole instead of precut, minimizing the oxidation. Choose ones that are firm with smooth skin and free of blemishes.
How To Store
Store raw whole roots wrapped in damp paper towels and placed in a plastic bag. Keep in the refrigerator for up to two weeks. You can also freeze sliced lotus root.
Substitutions
Depending on the recipe, you can substitute it for any similar crunchy vegetable, like burdock root or carrots.
Health Benefits
In addition to its culinary uses, the stems, roots, and flowers of lotus root have been used for traditional medicinal purposes for centuries. It's also used in Ayurvedic medicine. It's used to treat inflammation, oral bacteria, and high blood pressure and to aid digestion.
Regarding nutrients, it's high in vitamins B6, C, folate, potassium, phosphorus, protein, and dietary fiber. It's also low in calories compared to other root vegetables.
---
Wish to learn more about Japanese cooking? Sign up for our free newsletter to receive cooking tips & recipe updates! And stay in touch with me on Facebook, Pinterest, YouTube, and Instagram.