Shichimi togarashi (Japanese seven spice) is a mixture of red chili flakes, sansho pepper, sesame seeds, nori, shiso, dried orange peel, hemp, and poppy seeds.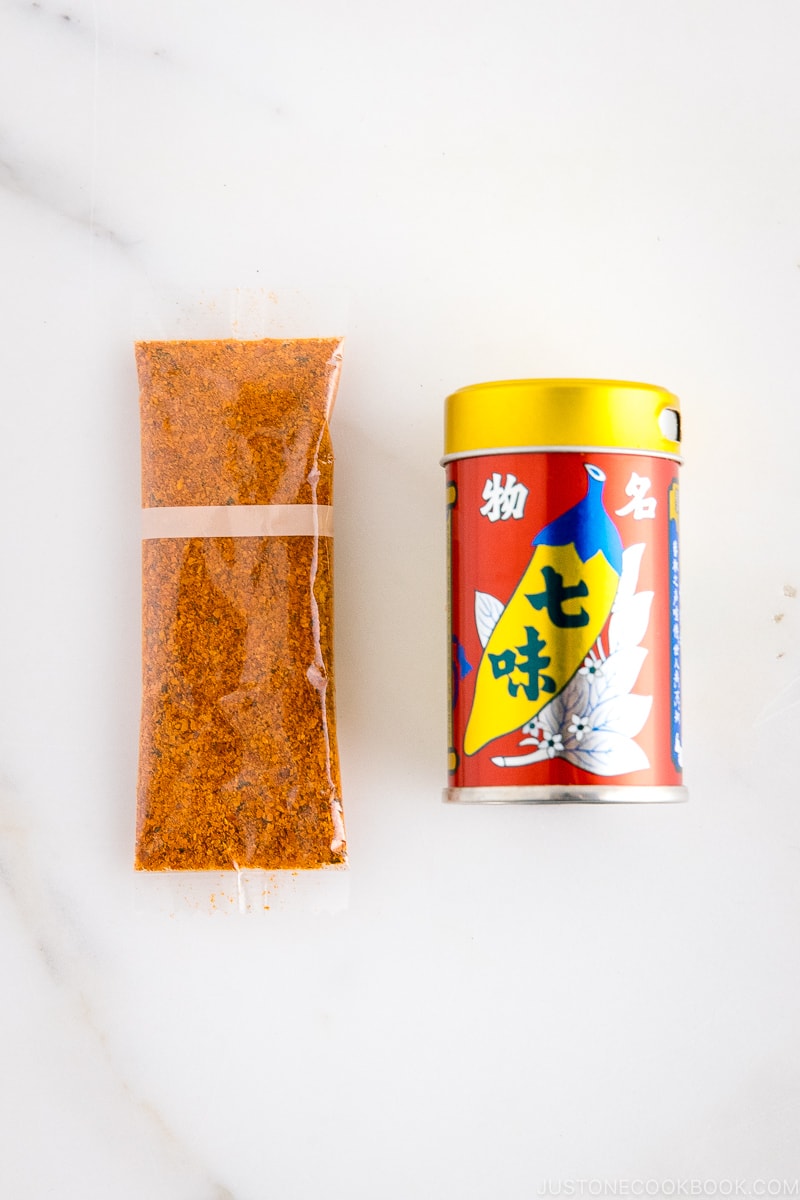 Shichimi togarashi (literally "seven flavored chili peppers") is a spice blend featuring dried red chili pepper, sansho pepper, hemp seeds, white and/or black sesame seeds, mandarin orange peel, and nori. It adds a subtle citrusy, nutty, umami complexity, which is sprinkled over udon and soba noodles, gyudon, tonjiru, yakitori, and hot pot. It's a pantry staple that's both an all-purpose condiment and finishing seasoning.
There are regional differences in the balance and differences of ingredients, such as the addition of yuzu peel, shiso leaves, poppy seeds, and ground ginger. The three historic shichimi producers are Yagenbori in Asakusa, Tokyo, Shichimiya in Kiyomizu, Kyoto, and Yawata Isogoro in Zenkoji, Nagano.
Other names include Japanese seven-spice and nanami togarashi.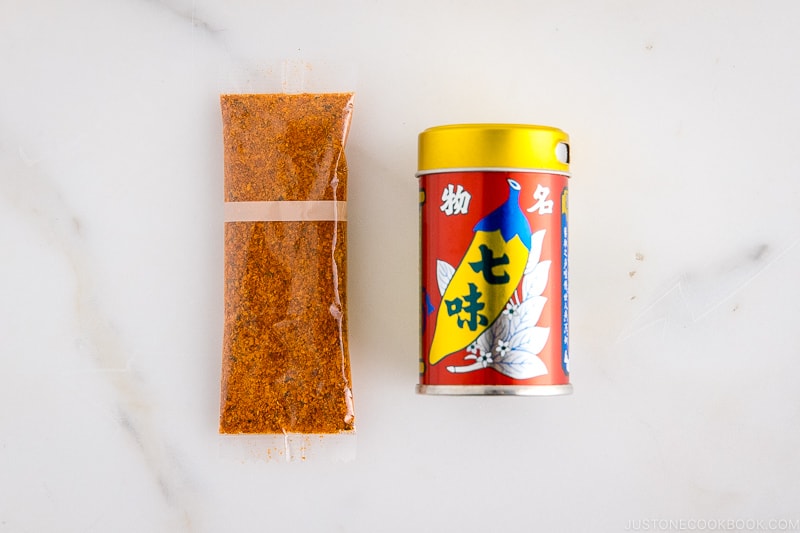 My favorite brand is Yawataya Isogoro Shichimi Togarashi (八幡屋礒五郎七味唐辛子). You can purchase it on Amazon. You won't miss this bright color tin in a spice aisle at the Japanese grocery stores!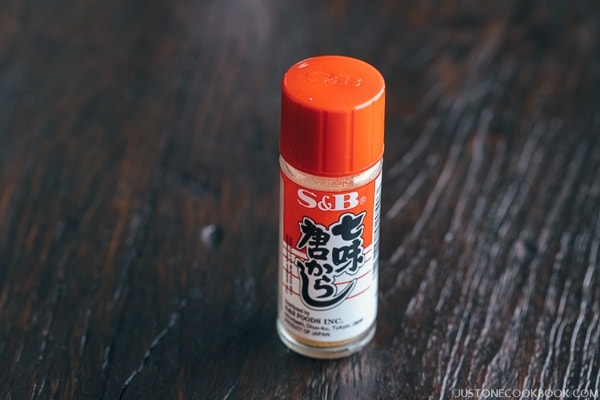 You can find S&B brand Shichimi Togarashi on Amazon and in Japanese/Asian grocery stores.
Are Shichimi and Ichimi Togarashi the Same
They do sound similar but Ichimi Togarashi and Shichimi Togarashi are different.
Ichimi (一味) – made of red chili pepper
Shichimi (七味) – made of a mix of chili pepper and other spices (shichi means 'seven' in Japanese).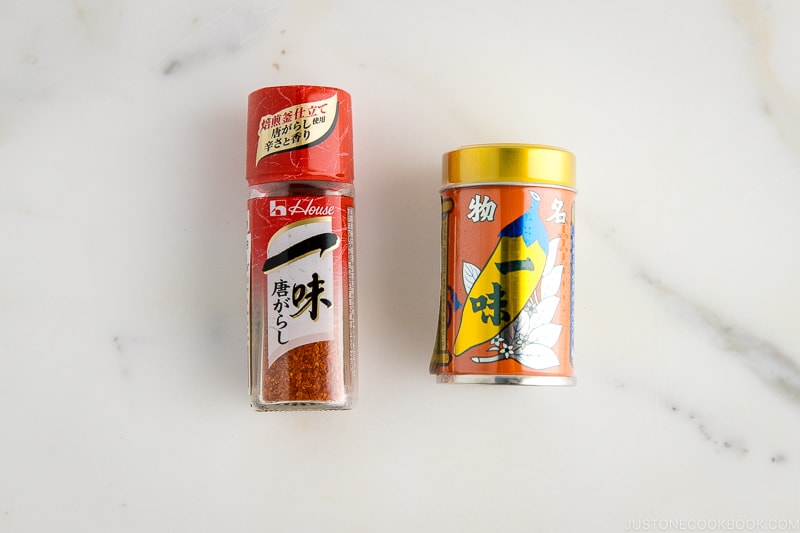 ---
Wish to learn more about Japanese cooking? Sign up for our free newsletter to receive cooking tips & recipe updates! And stay in touch with me on Facebook, Pinterest, YouTube, and Instagram.