Wth a light color skin and hairy roots, Nagaimo is a type of mountain yams that can be eaten raw. It's used in Okonomiyaki, Tororo Soba, Tororo Gohan, etc.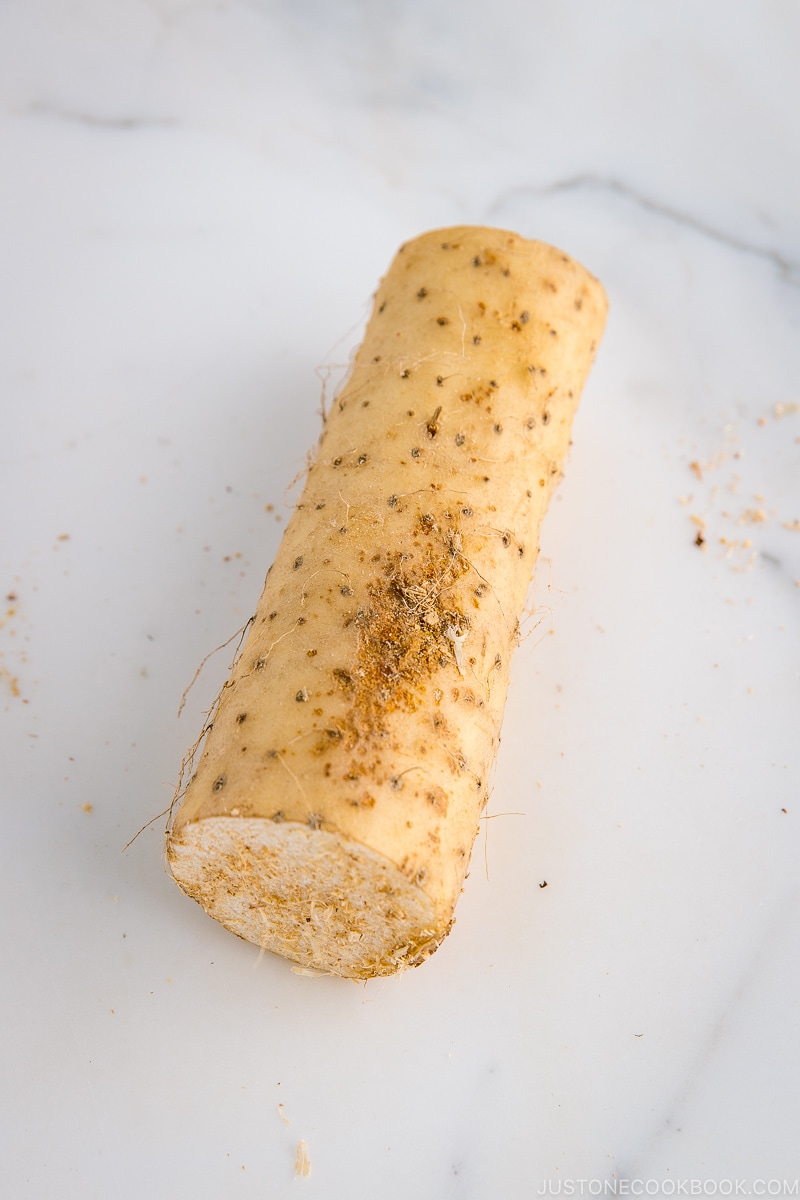 What is Nagaimo?
Nagaimo (長芋) is a type of mountain yams. It's long and has light color skin and hairy roots. It can be eaten raw unlike other types of yams.
How to Prepare and Eat Nagaimo
Peel the skin with a peeler (or knife). Nagaimo is very slimy and slippery, so be careful. I don't get allergic reactions but get itchy a little bit. Some of you may experience itch when you touch it with bare hands, so you may want to wear gloves. Don't worry, you won't feel it when you eat it. To prevent from turning color to reddish-brown, you can add a few drops of vinegar.
As a quick appetizer, we cut nagaimo into matchbox sticks and pour soy sauce to enjoy (I sprinkle shredded nori on top too).
Grated nagaimo is called Tororo (とろろ) and it's very gooey and slimy. We pour Tororo over the rice and enjoy it with soy sauce and a raw egg. This dish is called Tororo Gohan. We also serve Tororo on soba noodles to make Tororo Soba.
I usually use grated nagaimo to make Okonomiyaki. batter. Grated nagaimo has lots of air in it and when you cook with it, the food gets fluffy and airy, perfect for Okonomiyaki.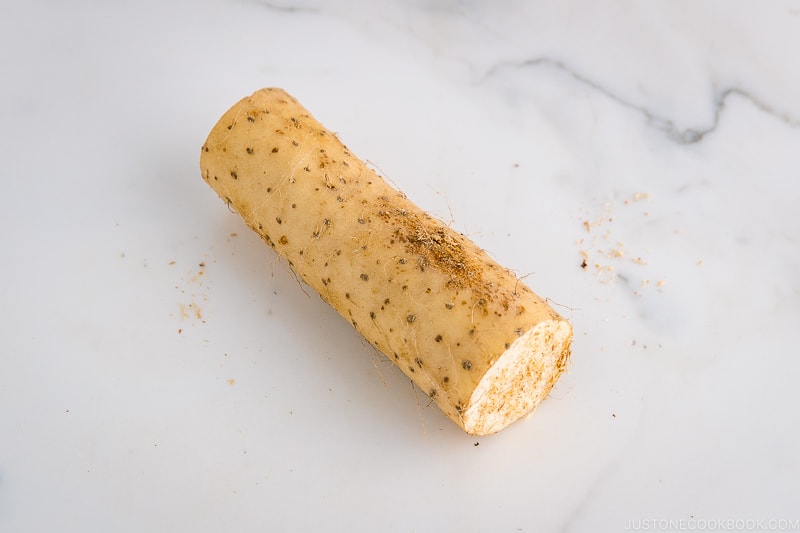 Where to Find
You can find Nagaimo in the produce section of Japanese or Asian grocery stores.
How to Store
You can cut into small portions (that is required for the recipe you need), wrap with plastic wrap, put in the freezer bag, and store in the freezer for up to a month.
If you use always grated nagaimo, you can also grate it first before freezing.
Recipes Using Nagaimo