Neri ume is umeboshi plum paste in convenient tube form. The thick paste is an easy way of using umeboshi in cooking, such as salads, noodle dishes, and sauces.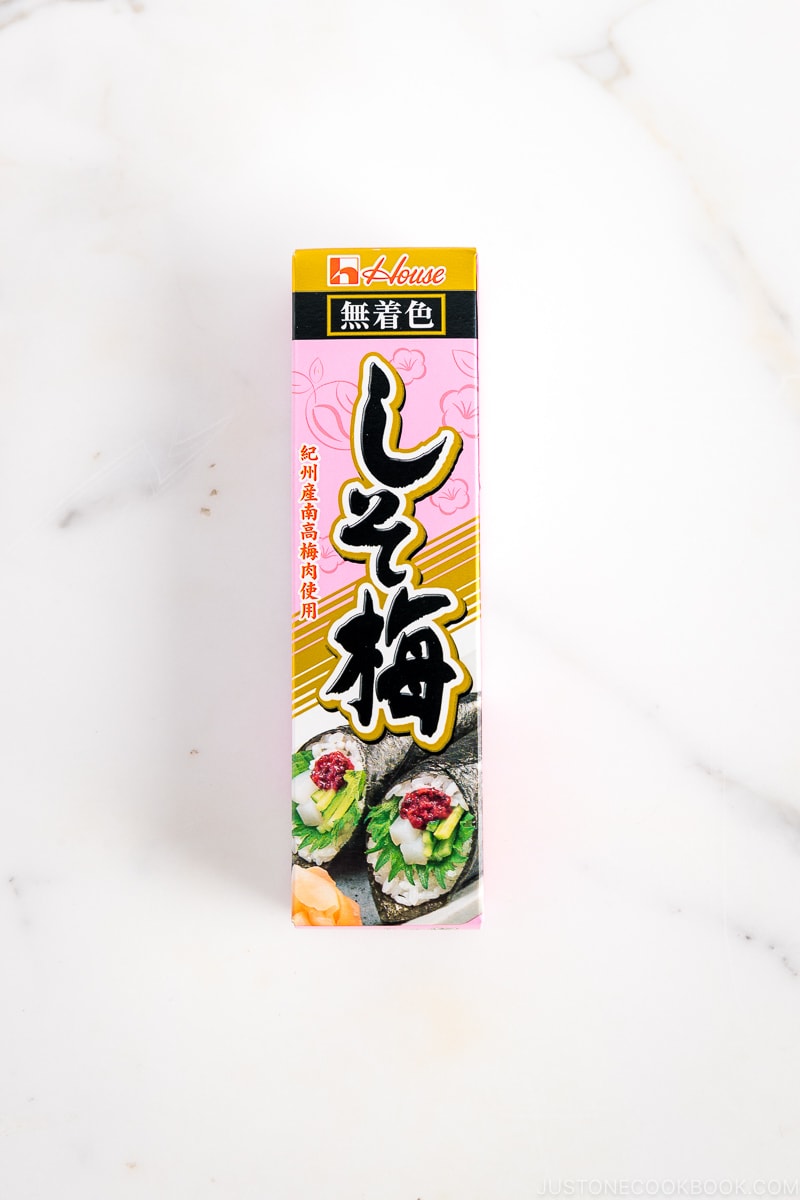 Neri Ume (練梅), umeboshi paste, or ume paste, is a tart and salty paste used as a seasoning and condiment. It's umeboshi in a convenient pouch or tube.
What Is Neri Ume
Neri ume is umeboshi in paste form. It's used as a spread or garnish in onigiri rice balls, sushi rolls, dissolved in mentsuyu to add sourness to the noodle dipping sauce. You could also use it to add a nice tartness to salad dressings, dips, spreads, marinades, and steamed vegetables. For umeboshi sour cocktails, you can mix the paste with shochu or sake with sparkling water.
It usually contains artificial flavorings, high fructose corn syrup, and thickeners to make it spreadable and easy to use.
What Does It Taste
It tastes tart with a subtle sweetness, like umeboshi, and contains thickeners to make it easy to spread.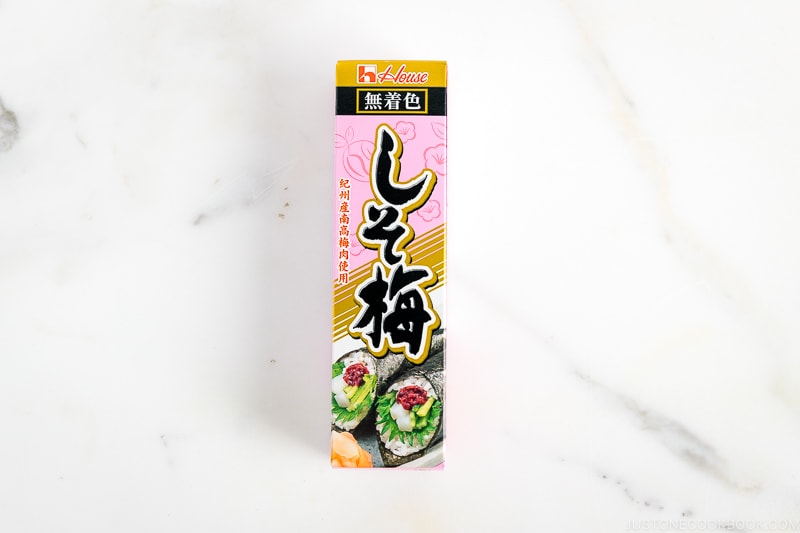 How To Use
Add salty tartness to salad dressings, sauces, soups, dips, and spreads. You could also use it as a garnish over chilled tofu, noodles, and rice dishes.
Where To Buy
You can find it sold in tubes and containers. Check out the condiment section at Japanese and Asian grocery stores.
Substitutions
You can finely chop umeboshi for a similar effect.
Health Benefits
Umeboshi contains numerous health benefits but is also high in sodium.
These sour plums are rich in essential vitamins and minerals, including vitamin C, potassium, and fiber. The pickling and fermentation process enhances their probiotic content, which can promote gut health and aid digestion. Umeboshi also contains antioxidants, which may help protect cells from oxidative stress and support overall health. Additionally, the high acidity of umeboshi can stimulate the appetite and assist in the digestion of heavy or oily foods, making it a valuable culinary and digestive aid in Japanese cuisine.
Recipes Using Neri Ume
---
Wish to learn more about Japanese cooking? Sign up for our free newsletter to receive cooking tips & recipe updates! And stay in touch with me on Facebook, Pinterest, YouTube, and Instagram.