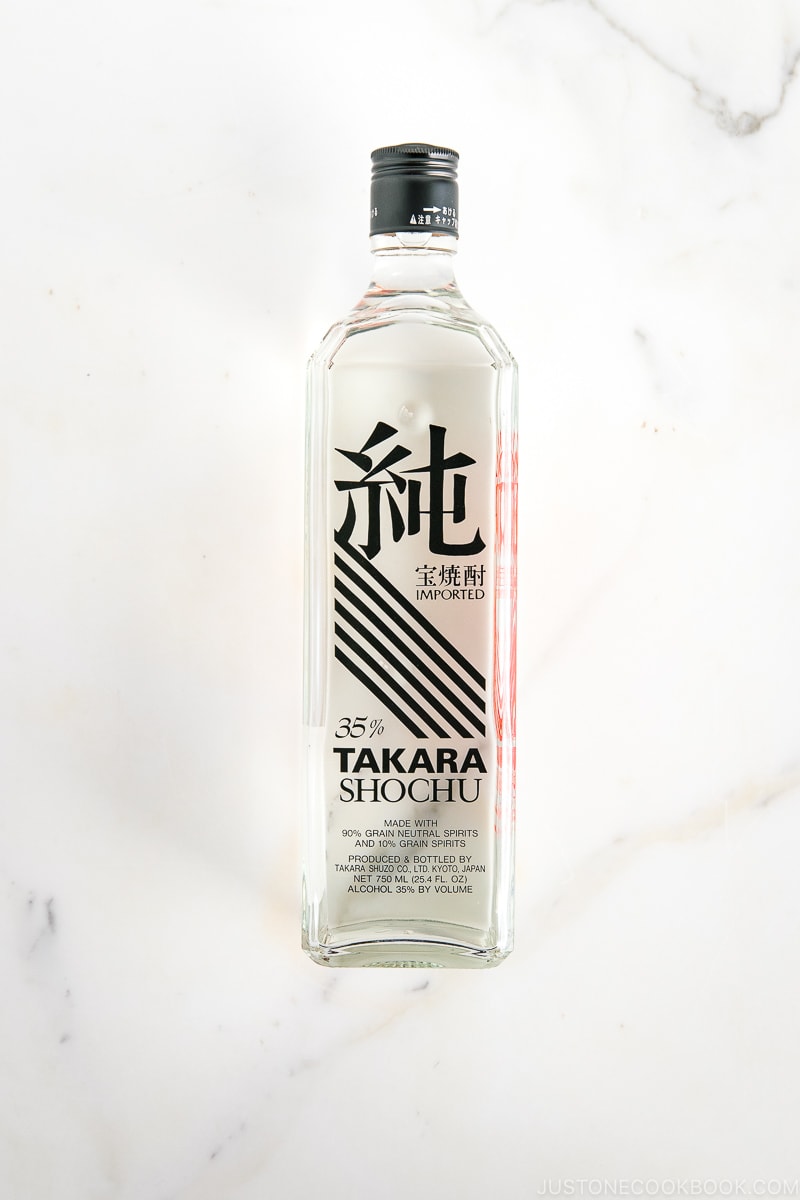 What is Shochu?
Shochu 焼酎 is a Japanese traditional hard liquor that is very popular in Japan. Even though sake is more known outside of Japan, many people are surprised to find that shochu is more consumed and has outsold sake in Japan for the past decade. It is the national spirit of Japan.
Unlike sake that is made from fermented rice, shochu is distilled and made from grains and vegetables such as barley, sweet potato, rice, buckwheat, sugar cane, and other interesting ingredients. Because of the use of these different ingredients, shochu comes in a wide variety of unique flavors and overtones. Depending on what starch it is made from, each one can be very different from another, which makes drinking shochu a lot more fun.
Shochu is sometimes referred to as Japanese vodka, but most shochu connoisseurs or shochu drinkers would argue that they are not close comparisons. As a distilled beverage, it has a higher alcohol content, ranging from 25-37%. On average, most shochu contains about 25 percent alcohol.
With the higher alcohol content, shochu can be enjoyed in a more variety of ways. It can be served warm or chilled, straight, on the rocks, mixed with soda or water, or as a base for cocktails.
If you have a chance to visit Japan, definitely give shochu a try. Some of the best places to try are in izakaya, Japanese pubs, where casual dining goes well together with drinking. In the US, you will be able to find shochu at specialty or well-stocked liquor stores. Otherwise, you would have a better chance of trying it at trendy or upscale Japanese restaurants.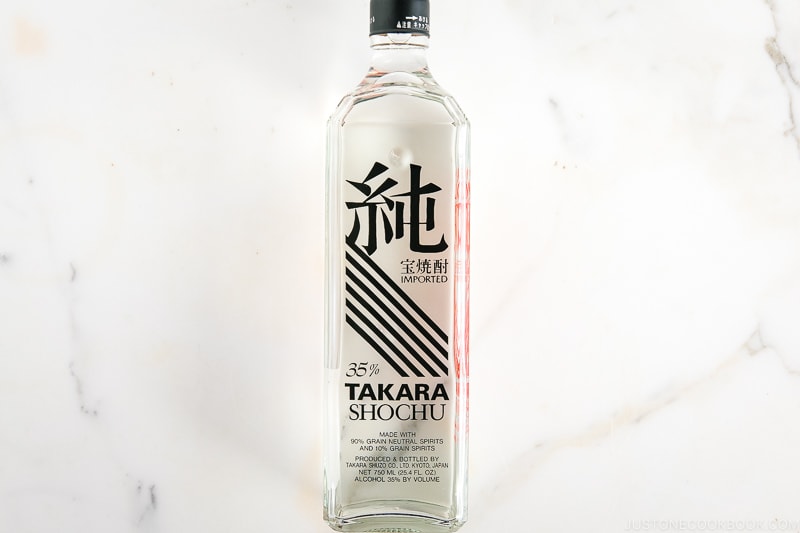 Shochu for Making Japanese Plum Wine
To make Japanese Plum Wine, we need neutral, colorless, and near-flavorless distilled spirits/liquor to bring out the flavor of ume fruits. Shochu makes a perfect choice. You want to use shochu with a higher alcohol level that is over 35%. Otherwise, the plum wine could easily spoiled when the alcohol percentage goes down. I use Takara shochu to make plum wine.