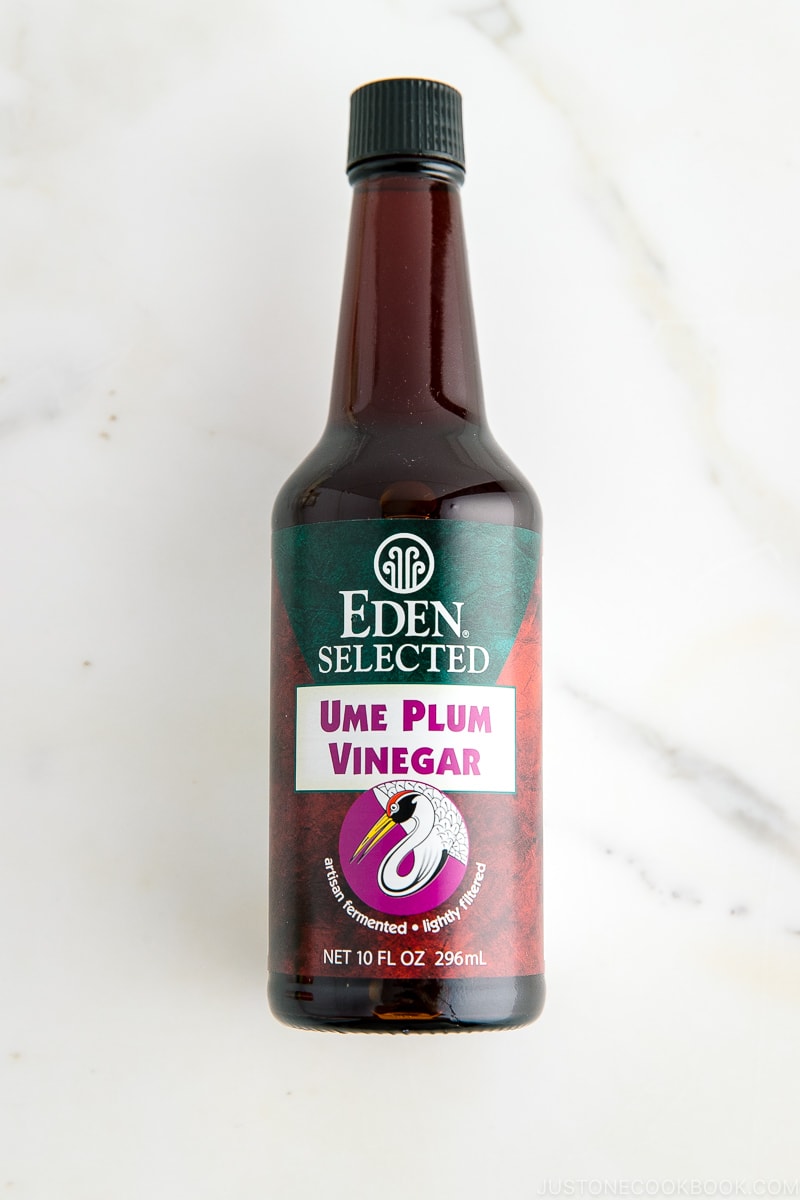 What is Ume Plum Vinegar
Ume Plum Vinegar (赤梅酢), also known as umeboshi vinegar, is the pickling brine from making Umeboshi (pickled plums) with sea salt and red shiso (beefsteak leaf) that impart its ruby red color.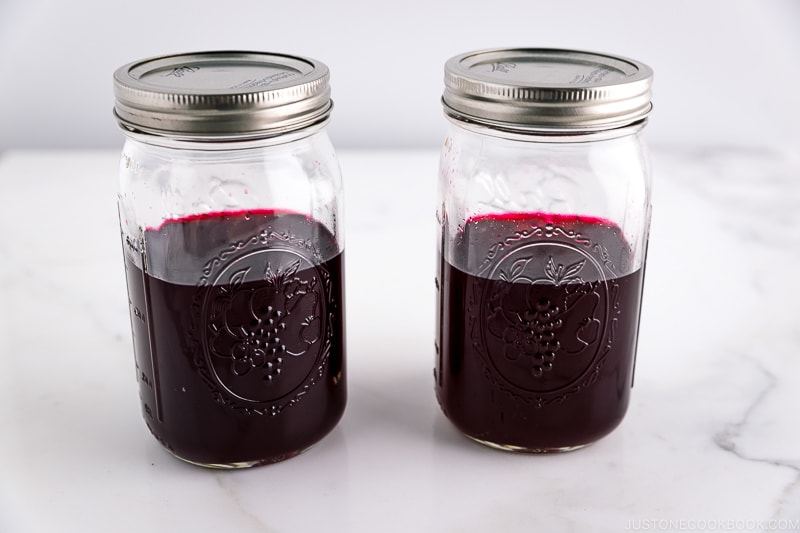 A tart, salty, festive condiment with beneficial organic acids, the ume plum vinegar is typically used as a seasoning and as an ingredient in Japanese cooking. You can use it to enliven salad dressings, marinades, pickles, vegetables, dips, and beverages.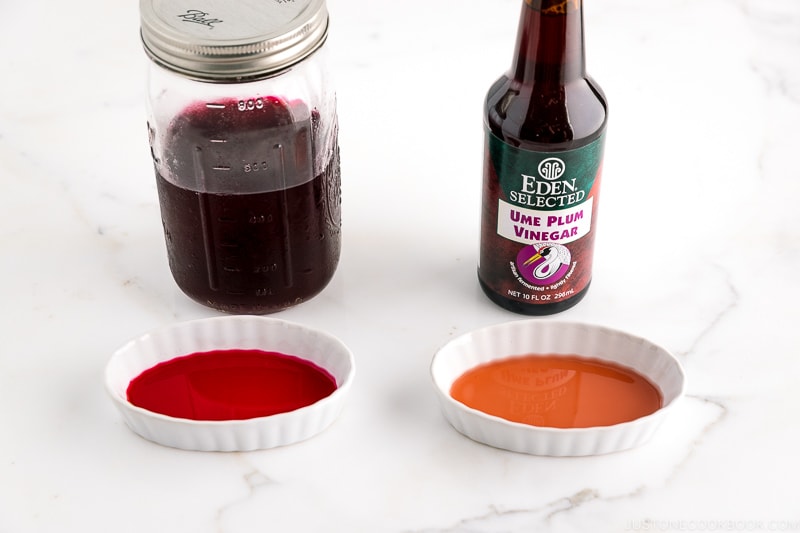 In the US, ume plum vinegar along with other healthy Japanese ingredients became popular when the health food movement such as fermentation and probiotics were being introduced in the 70s. Thanks to its deep umami and ocean-like flavor, some vegetarians and vegans started using it as a substitute for fish sauce.
Ume plum vinegar can be super salty, so you do want to go easy on the salt when you add in vinegar to your dishes.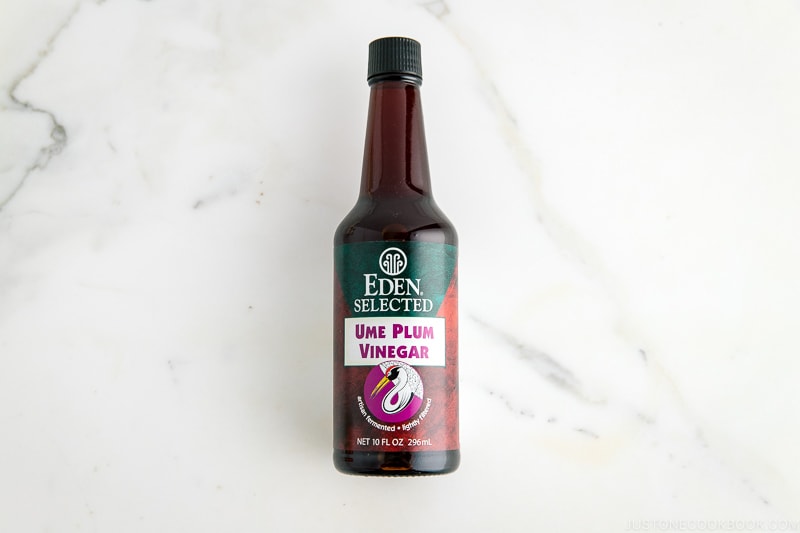 Where to buy Ume Plum Vinegar
In the US, I use Eden Foods Ume Plum Vinegar in my cooking. This brand has no artificial dyes, preservatives, or chemicals which I appreciate. You can find it at Whole Foods, local co-ops, health stores or online at Amazon. Some Japanese brands are available in Japanese grocery stores, but you may want to check the ingredients as they may use red dye instead of shiso leaf.
What is Best Substitution?
If you don't think you will be using ume plum vinegar very often, you can use red wine vinegar as the closest substitution.
Delicious Recipe Ideas Using Ume Plum Vinegar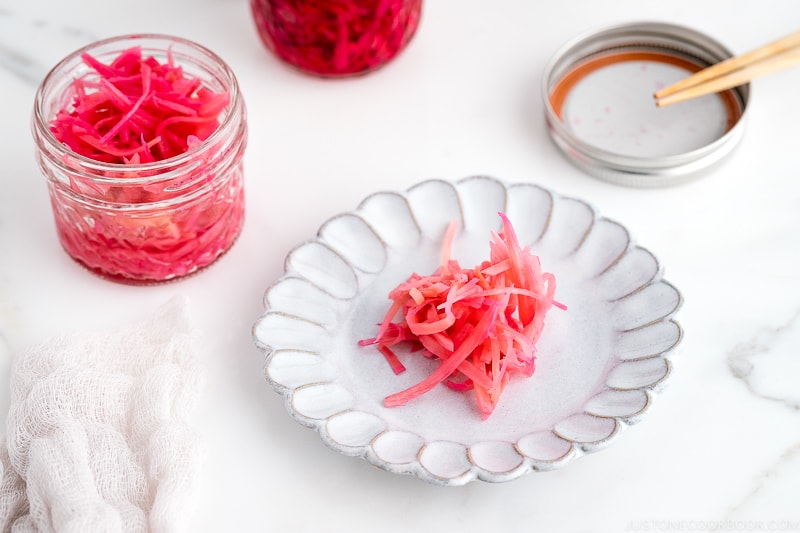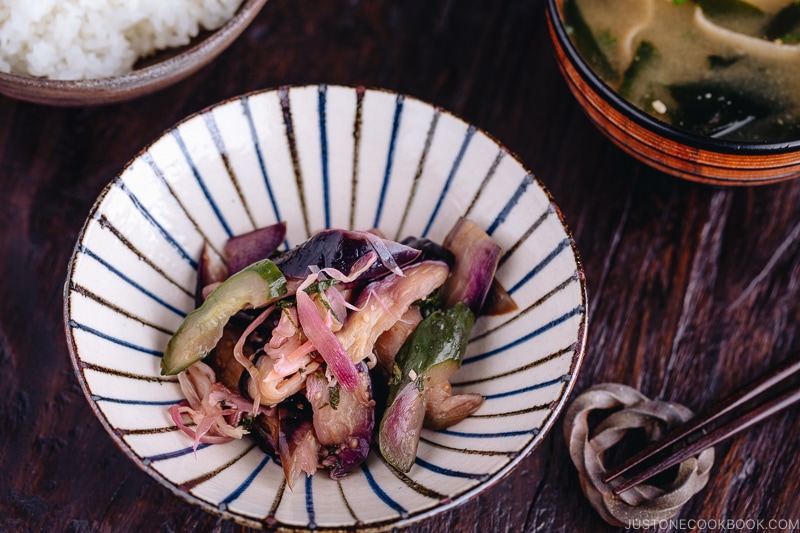 You can also try sprinkling Ume Plum Vinegar over your beet salad, mashed chickpeas, stir-fried cabbage or use it for your pickled beets or pickled red cabbage.