Long, thin, wheat-based noodles, cold somen noodles are a summer staple. Eat with dipping sauce, chilled or hot broth, loaded with toppings, or stir-fry.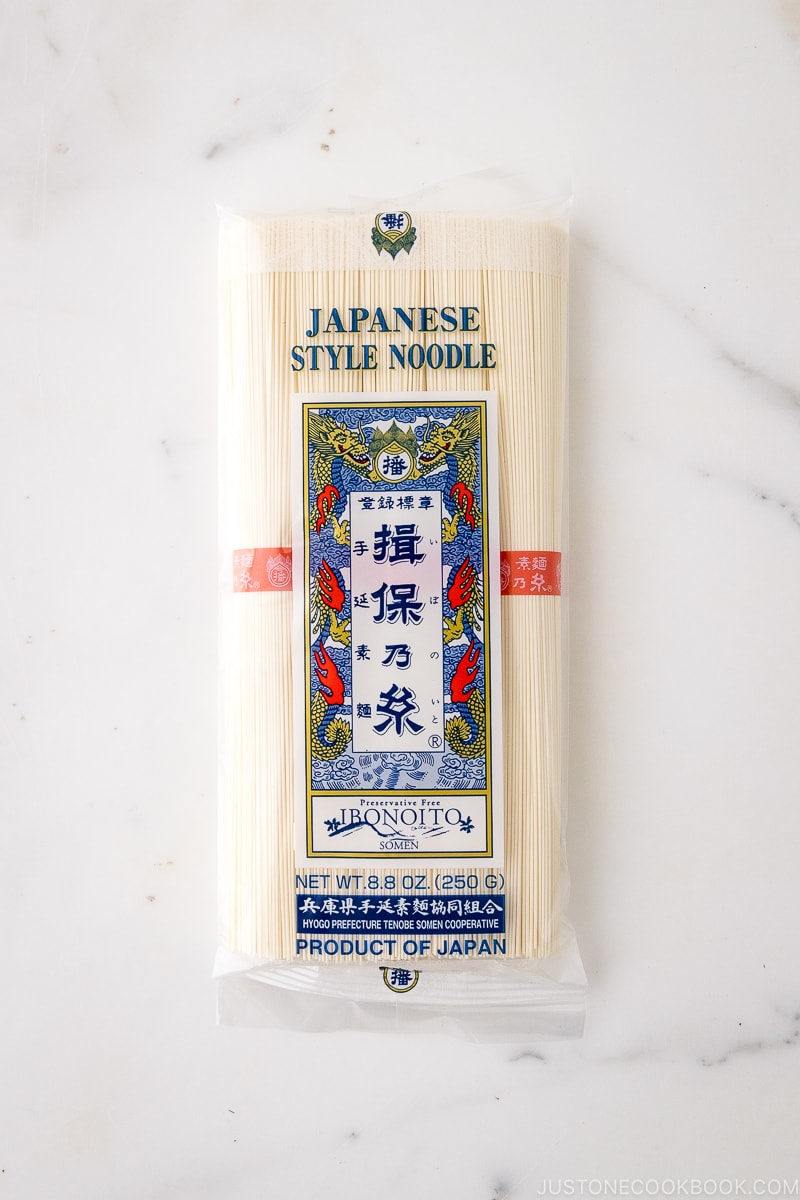 Sōmen (素麺,そうめん) are white Japanese noodles made of wheat flour. They are thin, about one mm in diameter, and require a minute of cooking time. It's eaten year-round, but especially during the hot and humid Japanese summers cold with a chilled dipping sauce called tsuyu (麺つゆ).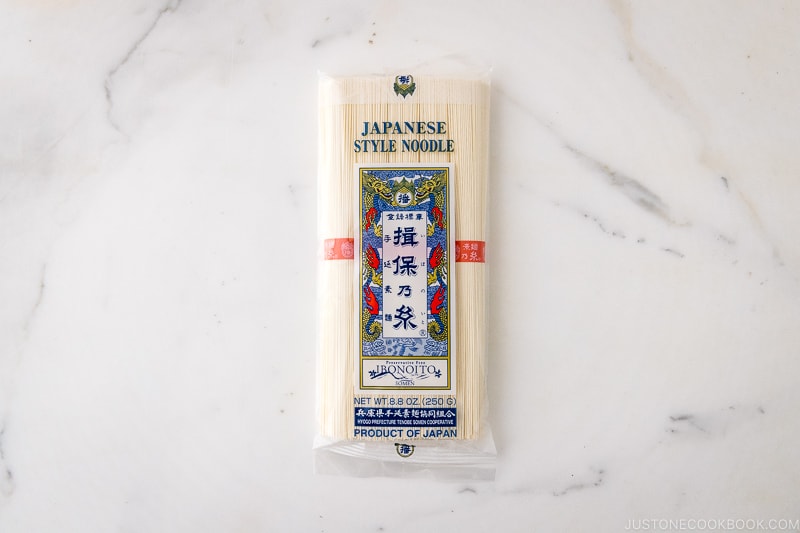 What Are Somen Noodles
Somen are noodles made of wheat flour, salt, and oil. It's made by stretching the wheat dough with vegetable oil, forming thin strands, then air drying. Hiyamugi (冷麦) is another similar thin wheat noodle that's slightly thicker than somen but knife-cut.
Cold noodles are a popular dish during the sluggish summer season when one doesn't have much appetite. The noodles cook quickly and go down easily, hence their popularity. It's also eaten in hot soup such as Nyumen (煮麺) during the winter.
What Do They Taste
The noodles have a mild taste, like udon, with an elastic and silky texture.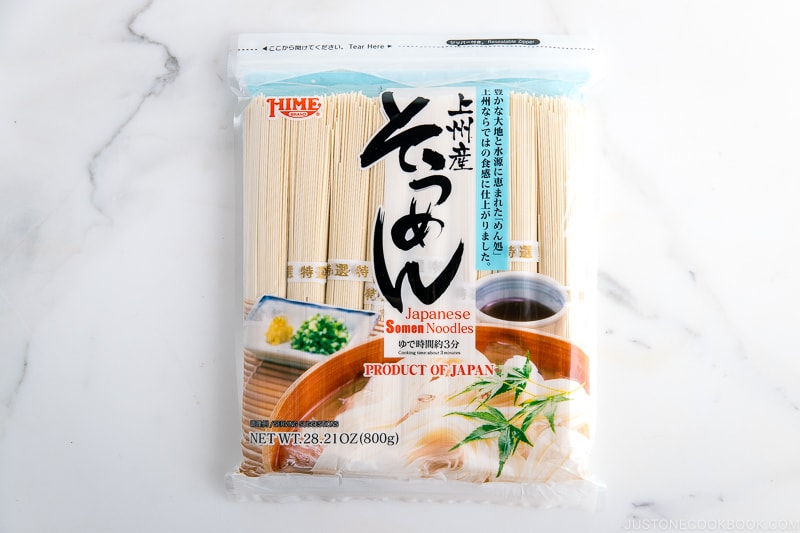 How To Use
Somen cooks in one to two minutes. Bring a large pot of water to a boil. Add the somen bundles and stir with chopsticks to prevent sticking. Once cooked, drain the noodles in a colander immediately. Using your hands, gently knead the noodles while rinsing them under cold running water. This step helps to remove excess oil from the noodles.
You can eat it with a cold dipping sauce consisting of soy sauce and dashi-based broth. Or load the noodles with toppings or in hot or cold broth. You can also stir-fry the noodles in an Okinawan dish called Somen Champuru (そうめんチャンプルー).
Garnish with grated ginger, scallions, myoga, shiso leaves, julienned cucumbers, sliced shiitake mushrooms, sesame seeds, shredded nori seaweed, and proteins such as tofu, canned tuna, natto, or shredded omelet.
Recipes Using Somen Noodles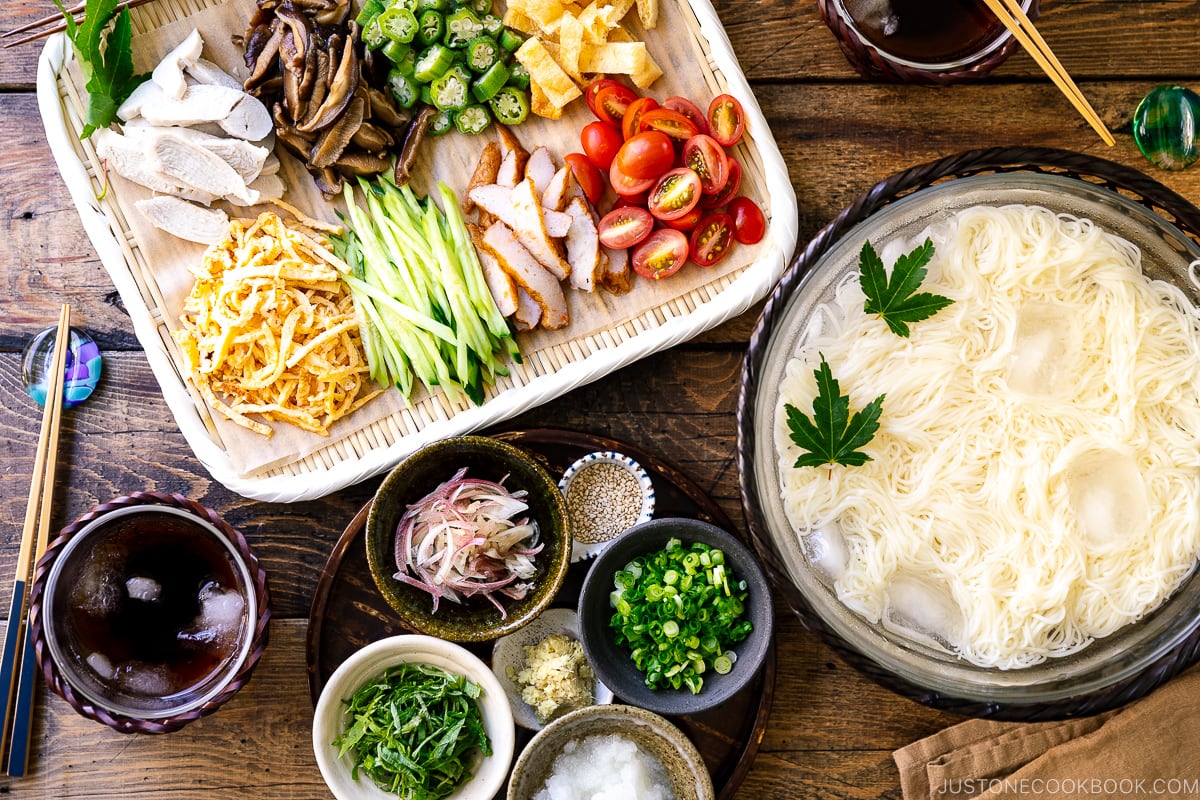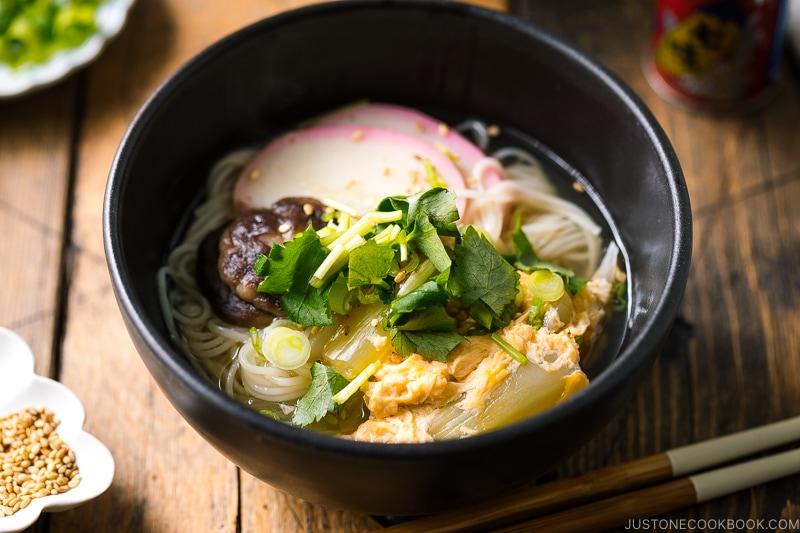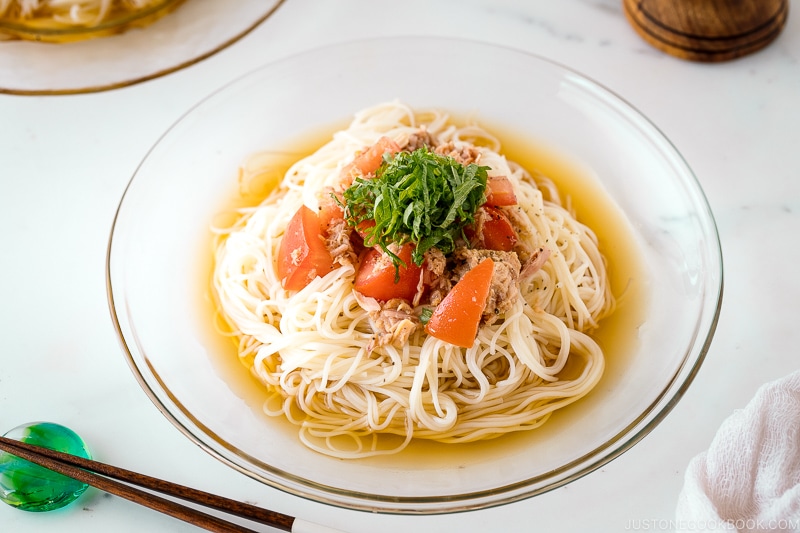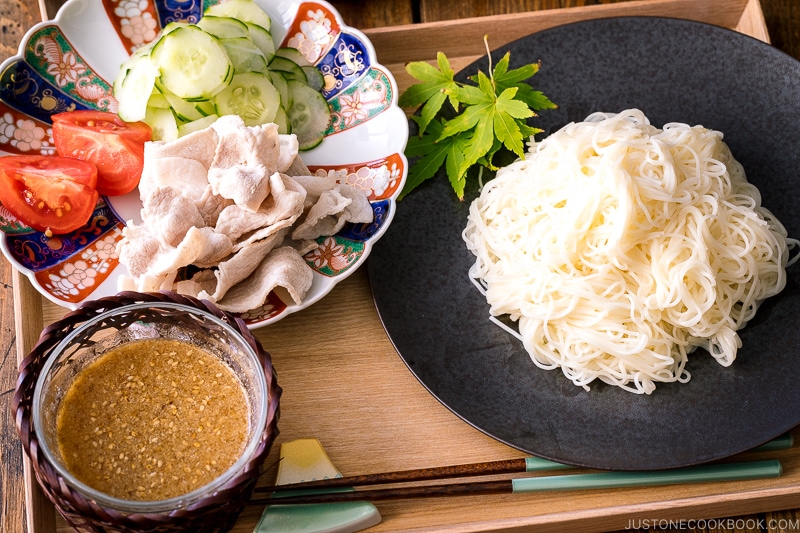 Where To Buy
Find dried somen in Asian or Japanese grocery stores. You won't find frozen or fresh somen noodles like udon or soba noodles, as drying the noodles are part of the noodle-making process.
My favorite brand is Ibonoito (揖保乃糸), which you might find at Japanese grocery stores. I grew up eating this brand, and it's the best in flavor, texture, and price point.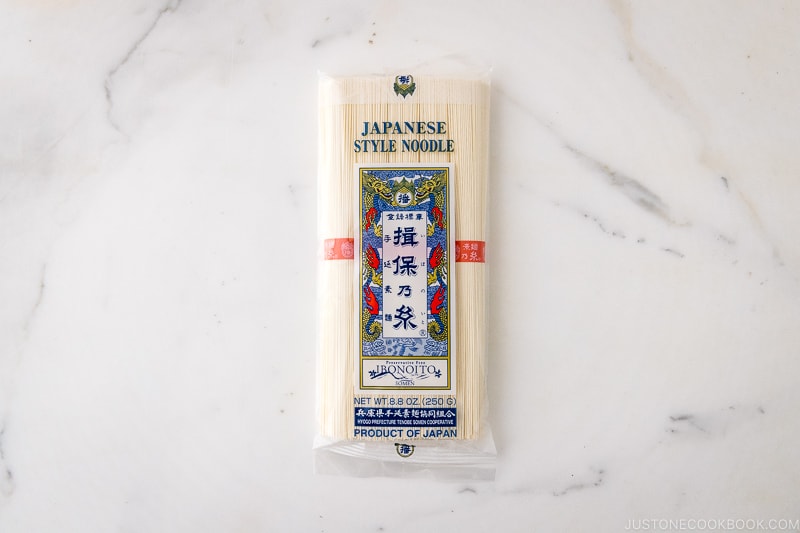 ---
Wish to learn more about Japanese cooking? Sign up for our free newsletter to receive cooking tips & recipe updates! And stay in touch with me on Facebook, Pinterest, YouTube, and Instagram.