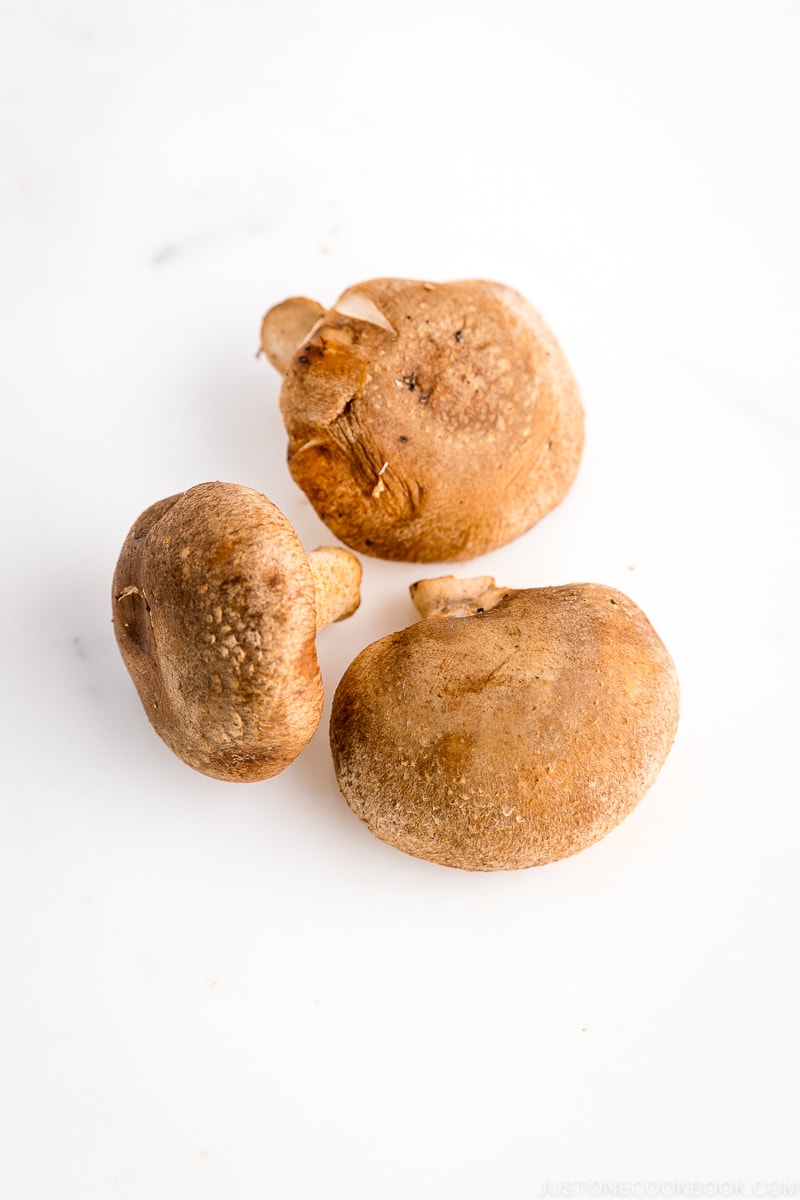 What are Shiitake Mushrooms?
Shiitake mushrooms, or shiitake (椎茸) in Japanese, have been cultivated for a long time. In Japanese, shii (椎) means "from a hardwood tree," and take (茸) means "mushroom."
Flavor – Rich, buttery, meaty. When dried, the shiitake's flavors concentrate to a smoky richness.
Texture – Firm, slightly, chewy.
For dried shiitake mushrooms, click here.
How to Choose:
When shopping for fresh shiitake mushrooms, get log-grown shiitake with a cap that is round and has tightly formed gills.
How to Prep:
Shiitake mushrooms never come in contact with dirt, but you can gently wipe with a damp cloth or paper towel. Use a knife to remove the stem where it meets the cap. Typically, the stems are too fibrous to eat on their own, but when they are tender, we make them into Kakiage Tempura.
Shiitakes are good for stir-frying, simmering, and deep-fried. See some of the recipes below.
How to Store:
Cover the shiitake mushrooms with damp paper towels and put them in the refrigerator. They should last for 2 weeks.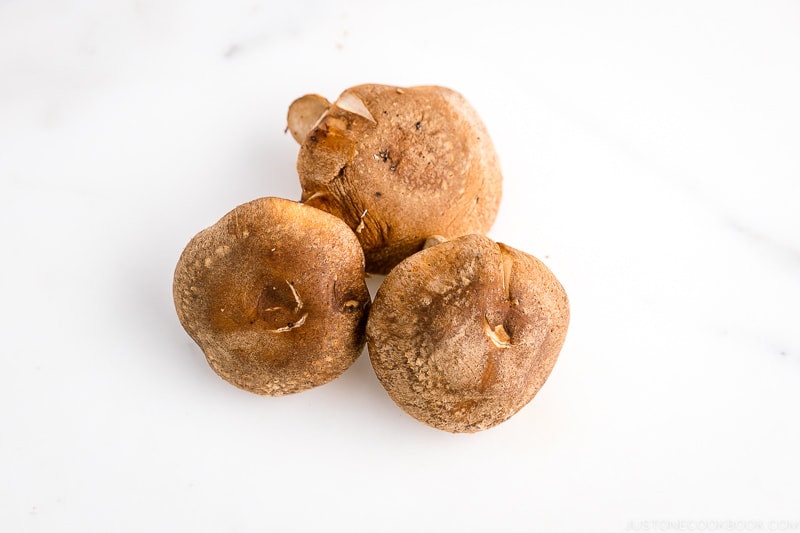 Recipes Using Shiitake Mushrooms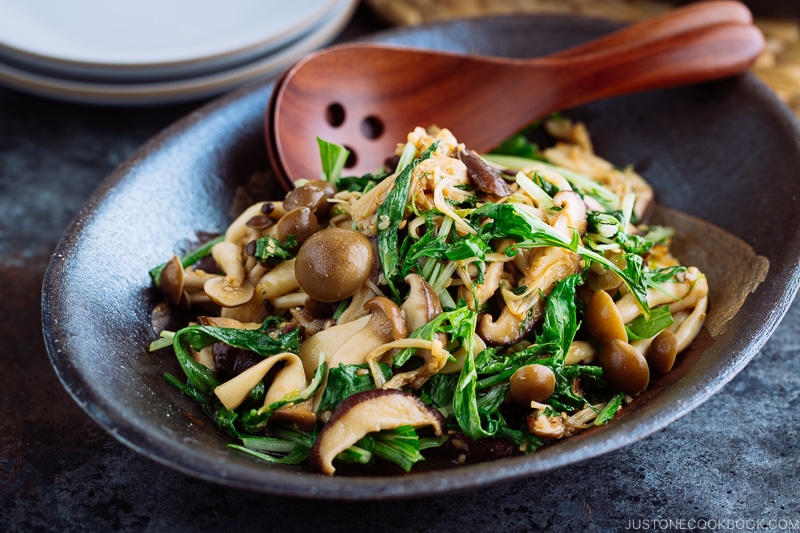 Warm Mushroom Salad with Sesame Dressing