Both green shiso (Aojiso) and red shiso (Akajiso) are a Japanese herb (mint family) used in salads, fried or grilled dishes, toppings, and garnish. They have a unique fragrance and flavor loved by the Japanese.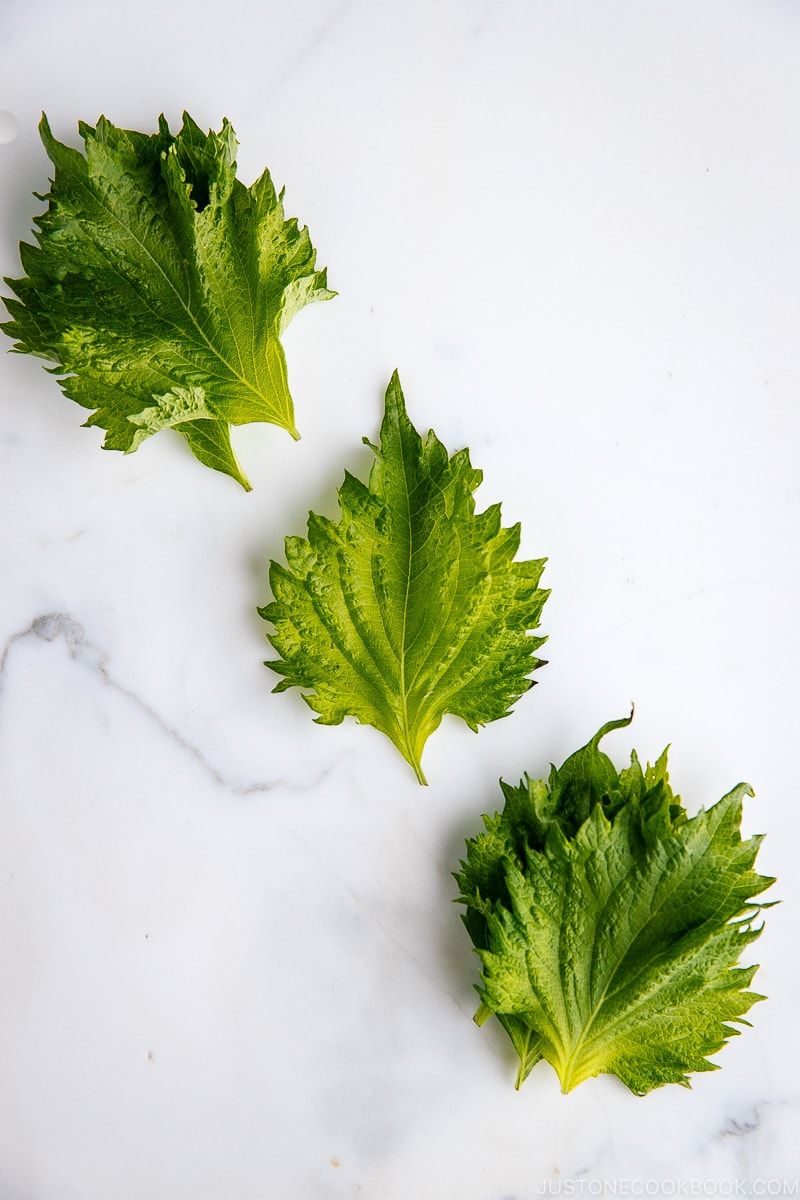 What is Shiso?
Shiso (しそ, 紫蘇) is now the common name for the Asian culinary herb, seed (spice), or entire annual plant of Perilla frutescens variety crispa, belonging to the mint family. In Japanese, it's also known as Ooba (大葉).
Weight – Each shiso leaf is roughly 1 gram.
Substitute – There is nothing like the taste and texture of Shiso. It's really unfortunate that this Japanese herb is hard to find outside of Japanese grocery stores.
Green Shiso (Aojiso)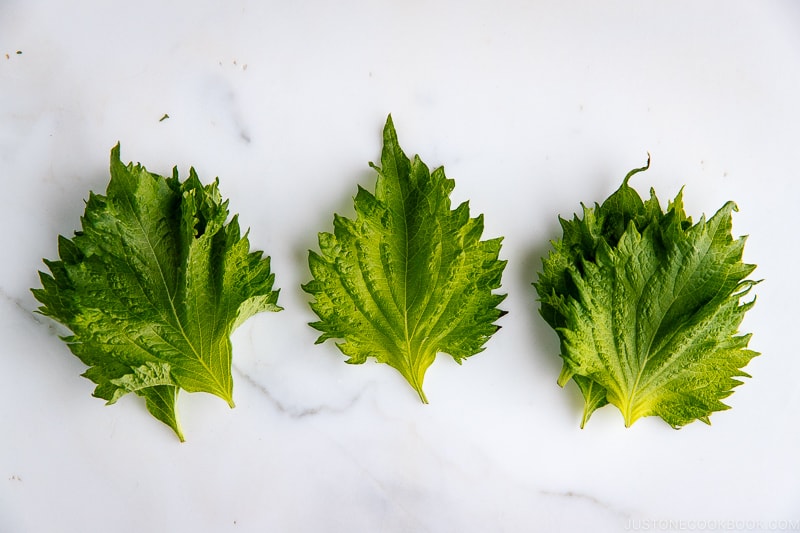 Green shiso leaves are used all year round in Japanese cooking, just like how you used basil and mint in western cooking.
Red Shiso (Akajiso)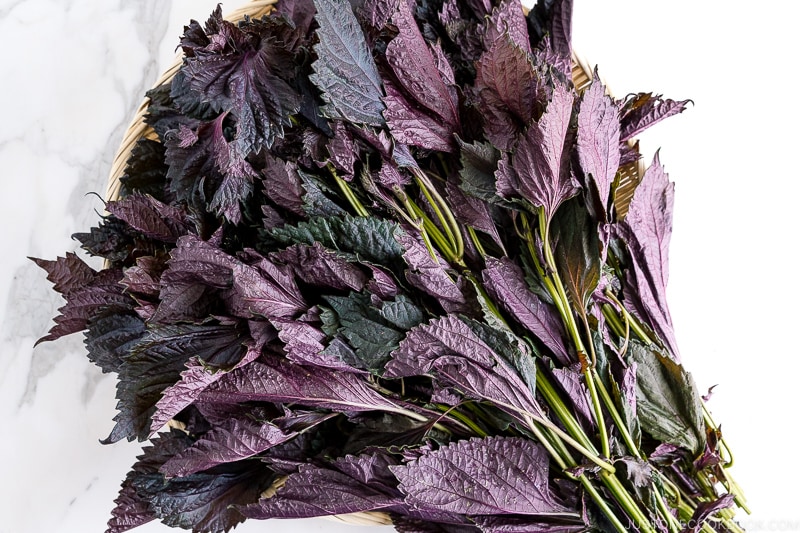 Red shiso leaves are mostly used in the summertime and they are for coloring foods such as umeboshi.
Where To Buy Shiso
Japanese grocery stores usually carry green shiso leaves all year round in their produce section. Unfortunately, Asian grocery stores do not carry green shiso. You may want to check your local farmers' markets.
Red shiso leaves, however, are only available in the summer months, typically end of June to early July. Call the local Japanese grocery store ahead of time to see if they carry them.
Grow Your Own Shiso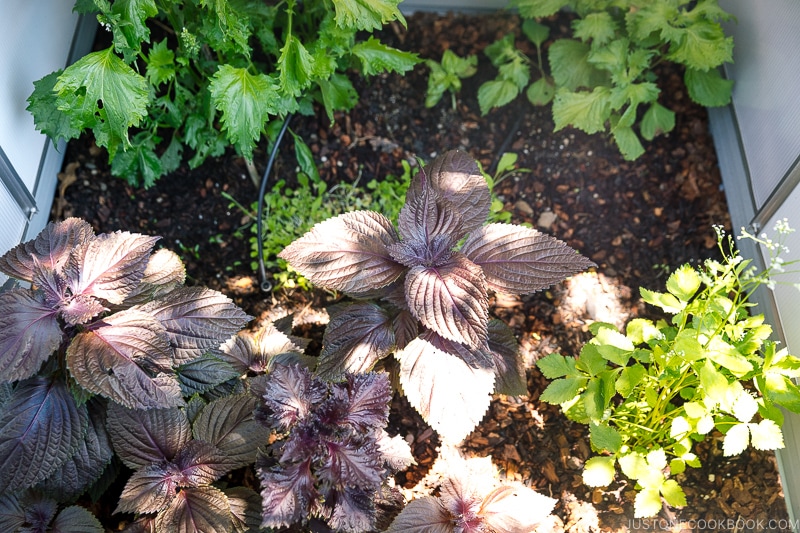 Many JOC readers grow their own shiso and Bobby, a local JOC reader, gifted us some of his shiso and Japanese vegetable plants.
Don, one of JOC readers, shared this information about Japanese seeding company Kitazawa Seed Co. in California (you can shop online). Growing your own shiso is very easy, so give it a try! I will be planting one day when I have a little more time…