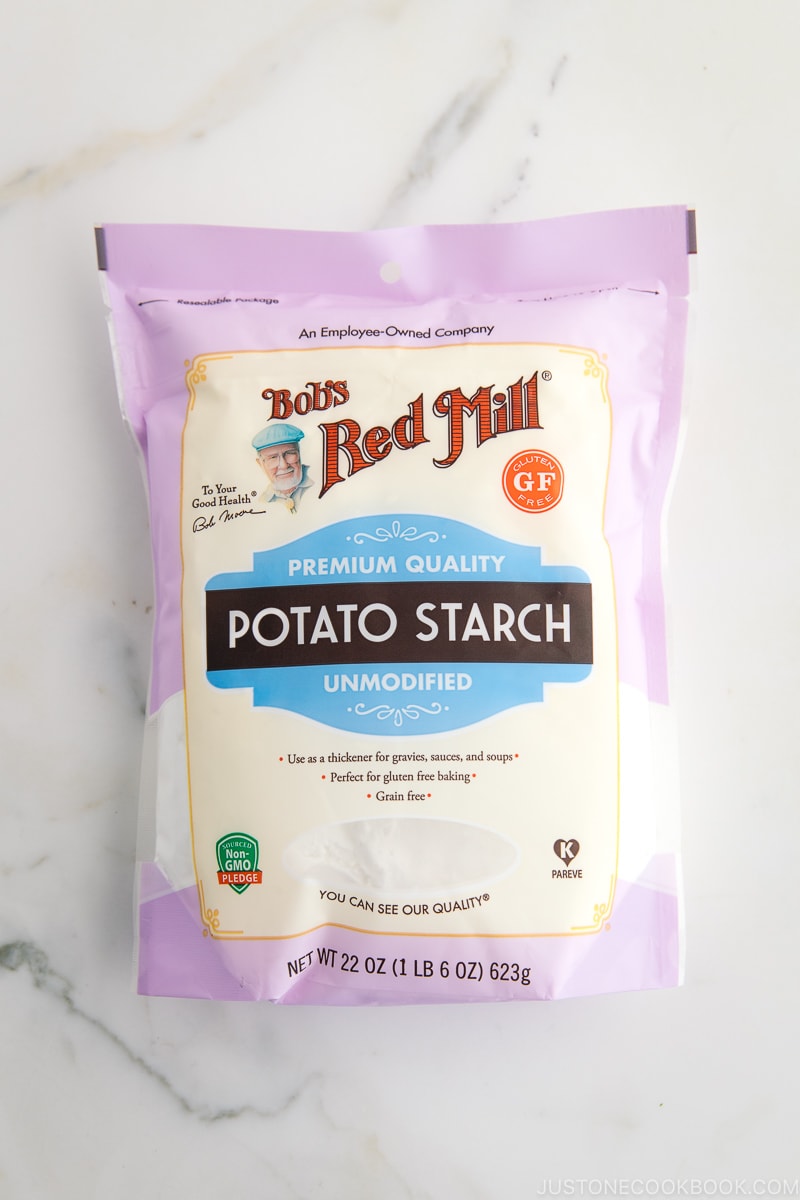 In Japanese cooking, we often use potato starch (we call it Katakuriko 片栗粉) to thicken the sauce, coat the food before deep-frying/frying, or prevent from sticking (in case of mochi).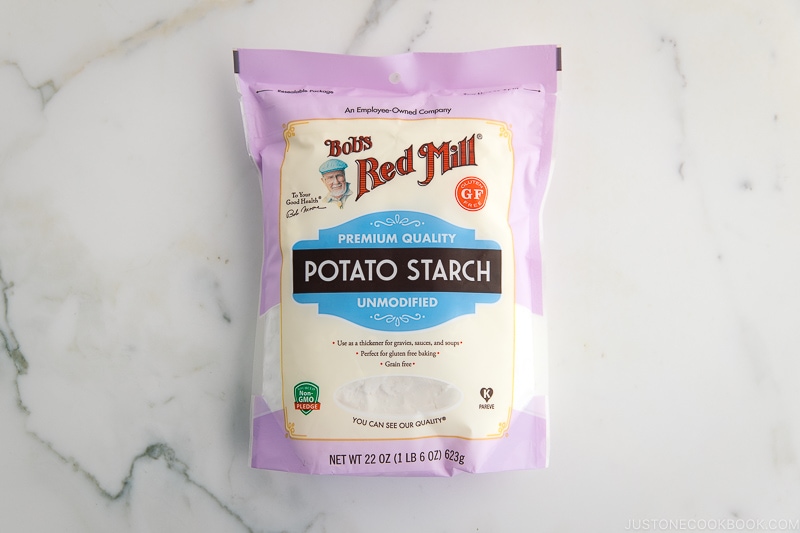 For Karaage recipe, I highly recommend using potato starch instead of cornstarch for the wonderful crispy texture potato starch gives. You can buy online here (but much cheaper in Asian or Japanese grocery stores).
1 cup potato starch 192 g
¼ cup potato starch 48 g
Substitute: Use cornstarch.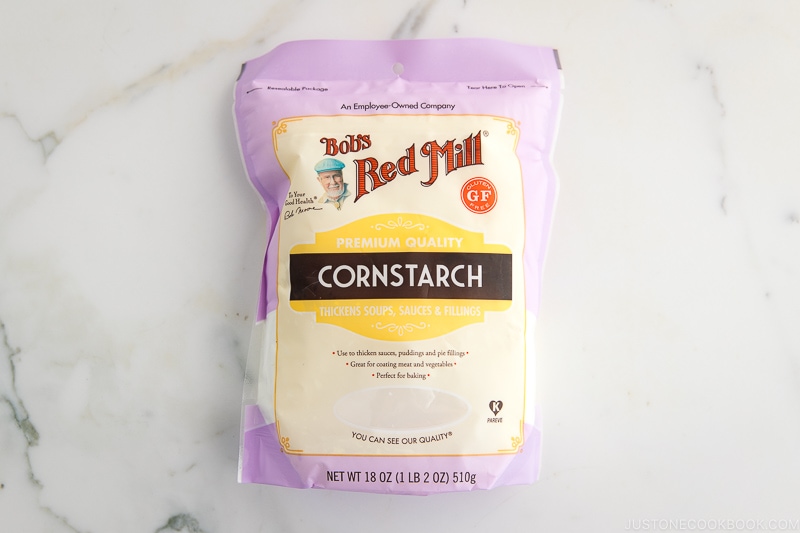 1 cup cornstarch 128 g
¼ cup cornstarch 32 g