Potato starch, or katakuriko, is a gluten-free, neutral-tasting flour made from potatoes. The fine powdery flour is used as a batter for fried foods, as a coating, to make noodles, and to add thickness to soups and stir-fries.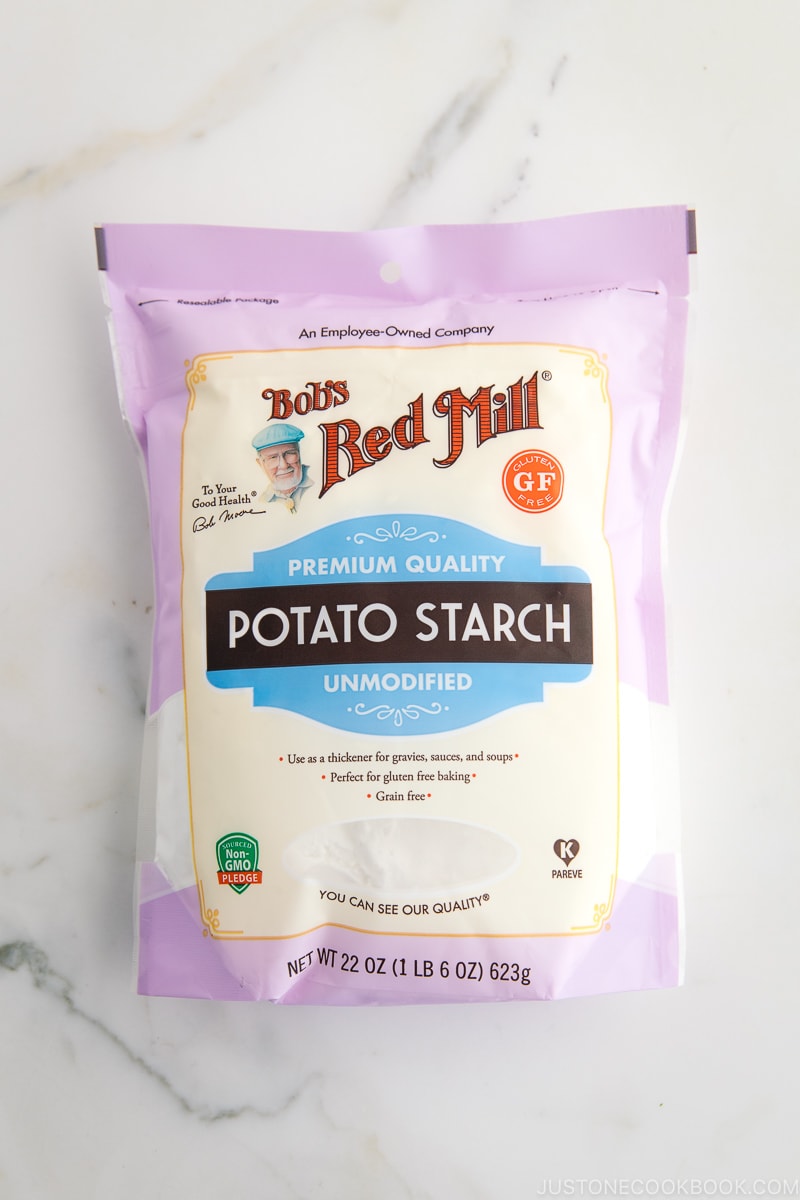 Potato starch, or katakuriko (片栗粉), is a starch flour made from potatoes. Initially, it was sourced from the roots of katakuri 片栗 (dogtooth violet plant). Over time, potato harvesting became widespread in Hokkaido during the Meiji era (1868-1912), and potato starch became a much cheaper and widely available substitute.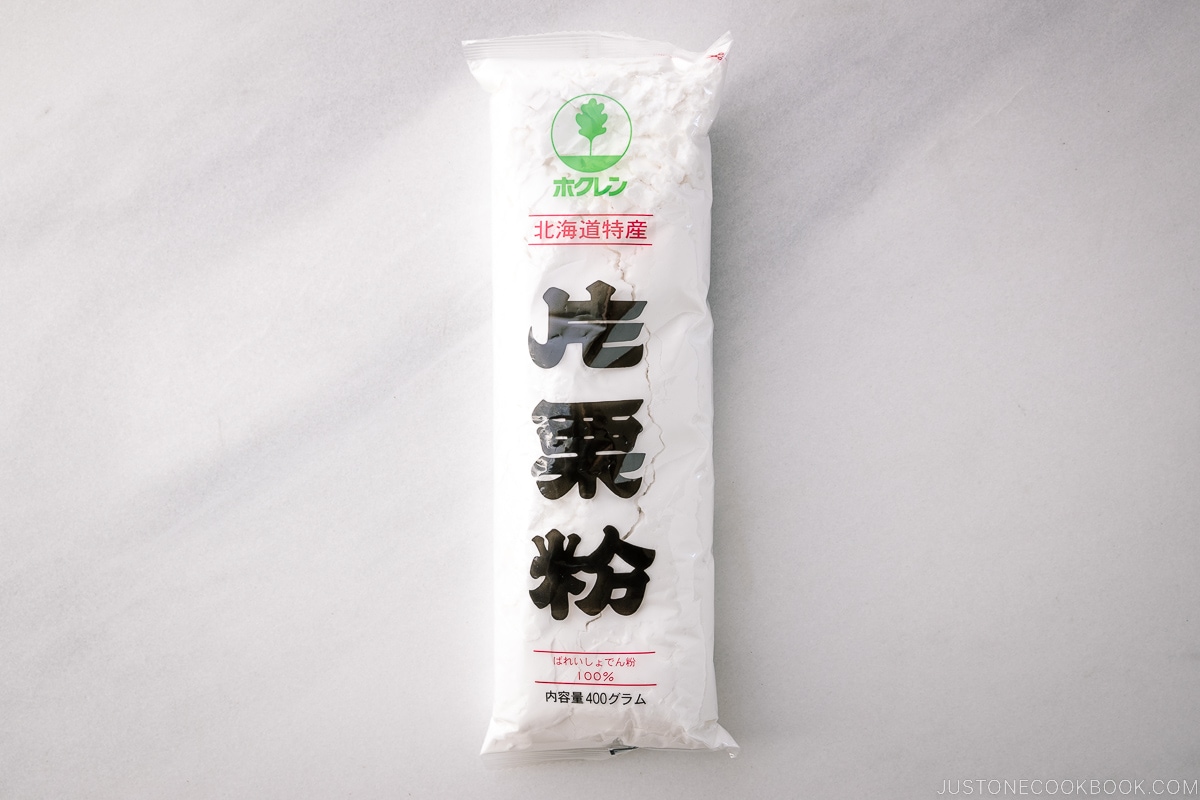 How To Use
In Japanese cooking, we use it to thicken sauces, as a coating for deep-fried foods, to make Hokkaido-style udon, or to prevent foods from sticking (such as daifuku and mochi).
When using katakuriko to thicken sauces, mix the flour with cold water and gently swirl to combine. If the powder submerges to the bottom, stir the liquid several times. It'll become gloopy and clump if added to warm or hot water.
For Karaage and deep-fried foods, I highly recommend using potato starch instead of cornstarch. It'll give a wonderful crispy and crunchy texture.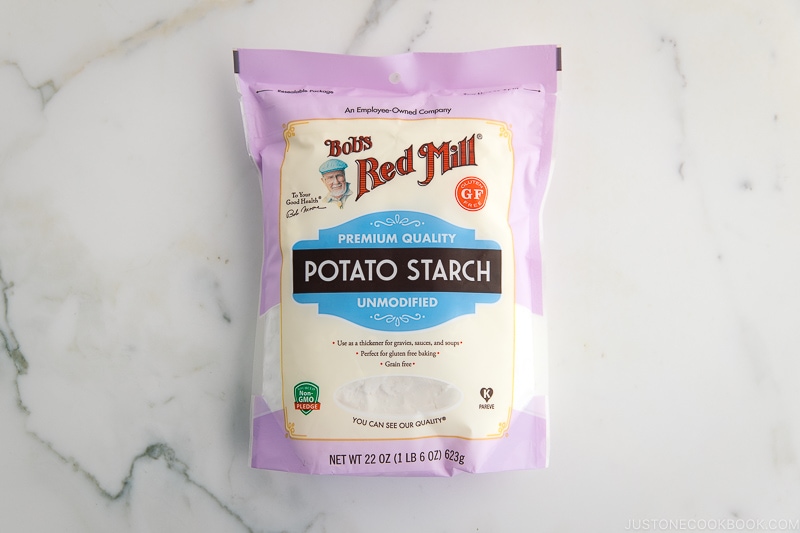 Recipes Using Potato Starch
Where To Buy
You can buy it online here. You can also find it at Asian or Japanese grocery stores, where it tends to be much cheaper.
1 cup potato starch = 192 g
¼ cup potato starch = 48 g
Substitutions
You can replace it with cornstarch, which can tolerate high temperatures, is gluten-free, and has a similar neutral flavor profile.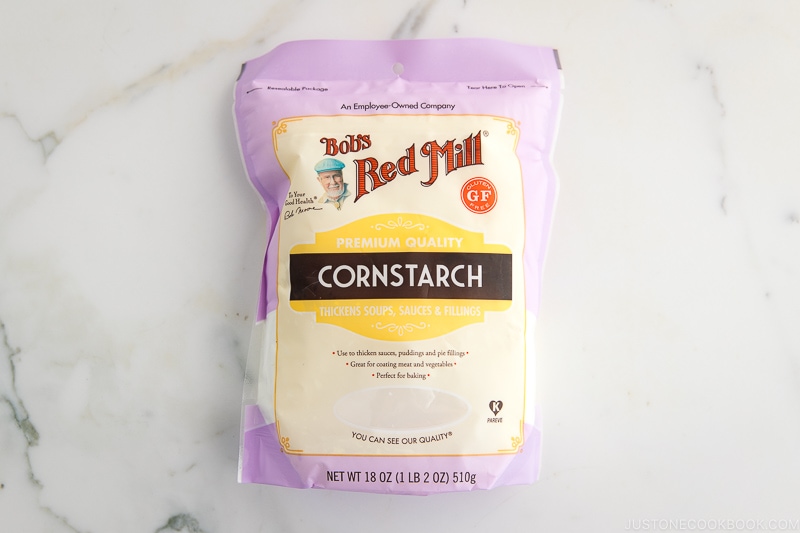 ---
Wish to learn more about Japanese cooking? Sign up for our free newsletter to receive cooking tips & recipe updates! And stay in touch with me on Facebook, Pinterest, YouTube, and Instagram.