Japanese sweets, known as Wagashi, are delightful tea treats eaten across Japan. It's an art form that serves meaningful purposes and traditions of the Japanese culture. In this Wagashi guide, we'll explore the different varieties of these tantalizing sweets. Also, don't miss our recommendations on where to shop for Wagashi for your enjoyment!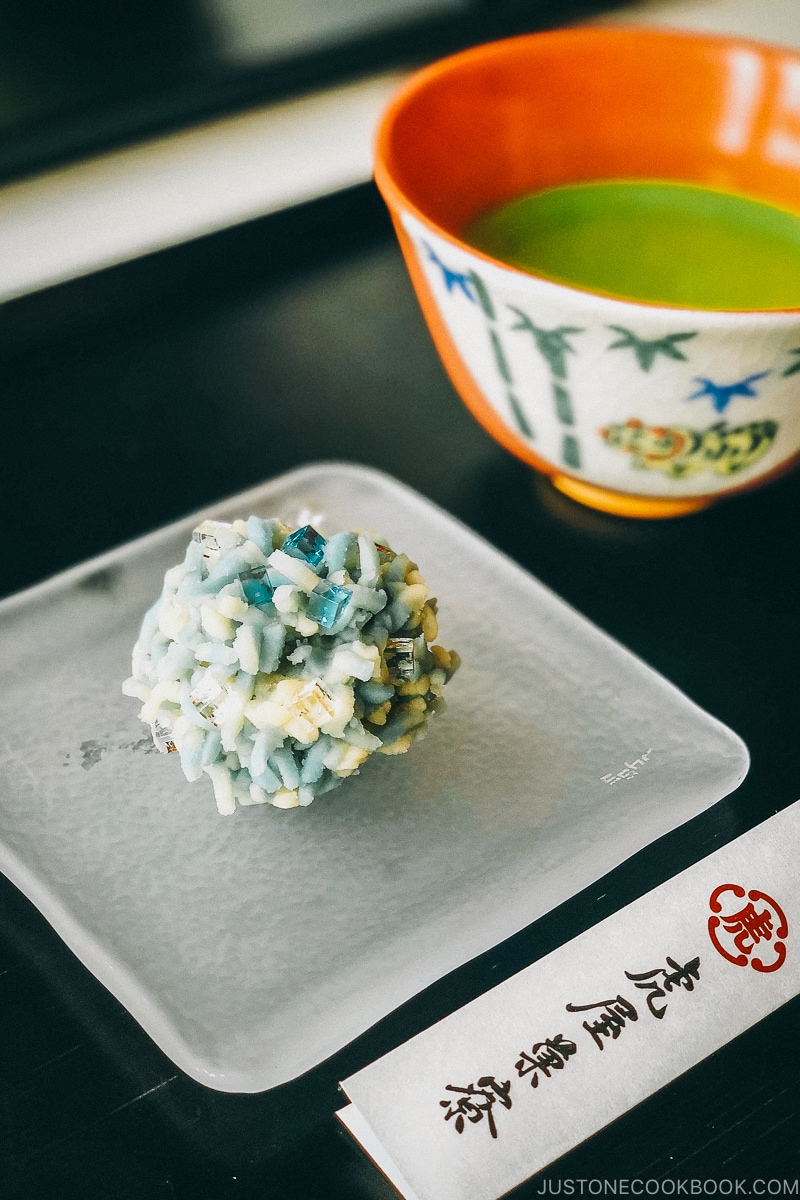 In Japanese food culture, the enticing world of Wagashi (和菓子) is vast and encompasses a wide range of confectionaries. More than just traditional Japanese sweets, Wagashi is a testament to the creative and evolving art of Japanese cuisine.
Wagashi masters keep a diligent eye on consumer demands and new technology. As such, you'll spot trends of non-Japanese influences being incorporated into the art that delights and competes for the senses. It's not hyperbole to say that there are a thousand ways of making the same Wagashi as there are Wagashi masters.
Following Part 1 of the Wagashi Guide, we'll take a dive into the wondrous varieties of traditional Japanese sweets. From ingredients, production method, to the seasonality and occasion of their appearances, you'd be mesmerized by how intricate the art of Wagashi making can be.
Oh, we also include some recommendations on where to buy these Japanese sweets, both in Japan and internationally at the end of the article! You wouldn't want to miss out.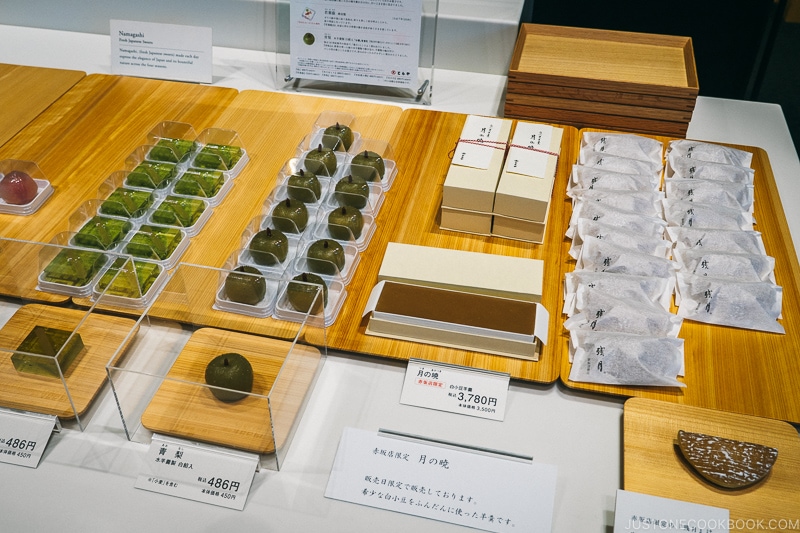 Varieties of Japanese Wagashi Sweets
Wagashi can be loosely categorized into three main groups based on its water content.
Then each category is separated into subcategories based on its production method or ingredients. This type of classification is fluid and murky since there are no specific rules or governing bodies that pin down the parameters.
1. Namagashi (生菓子) or Fresh Confectionery
Sweets with a moisture level of 30% or above.
As they are highly perishable, the sweets should be refrigerated and consumed by the next day.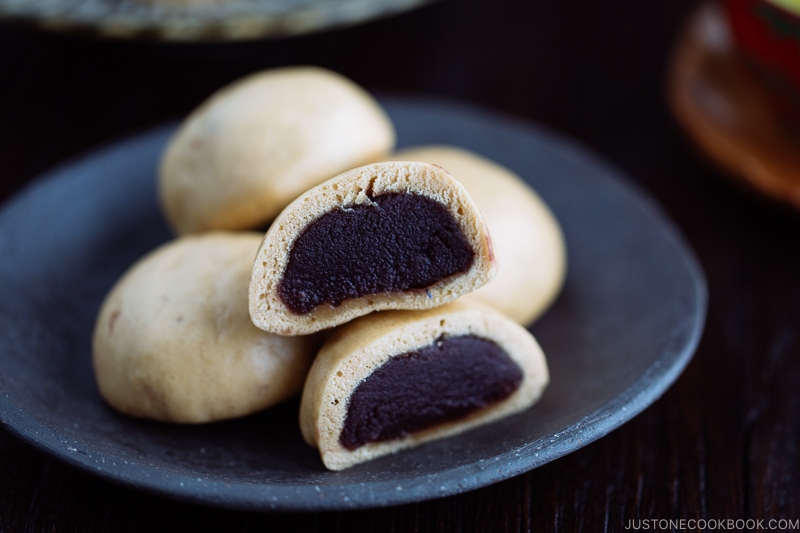 a) Mushi-gashi (蒸し菓子)
---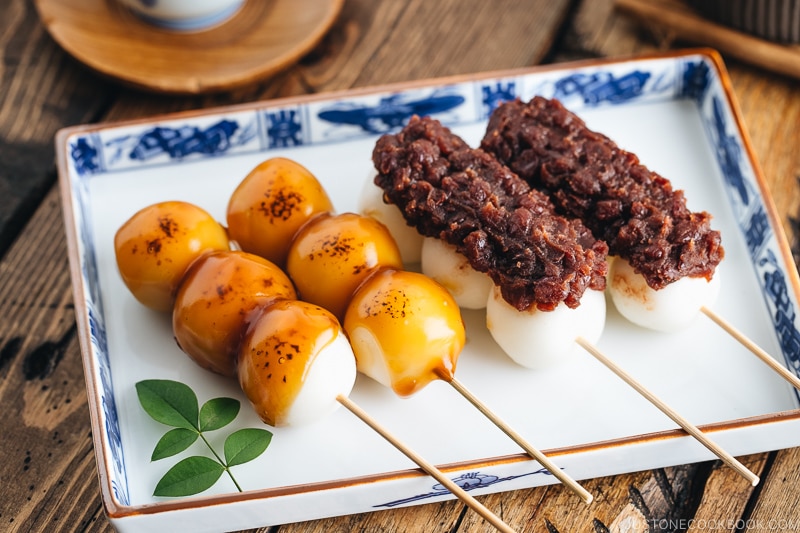 b) Mochi-gashi (餅菓子)
---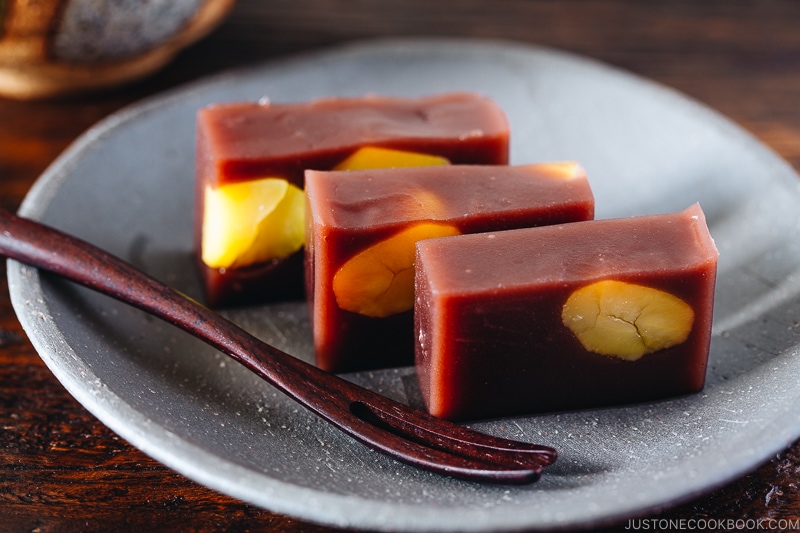 c) Nagashi-gashi (流し菓子)
Contains a coagulating ingredient traditionally made from plant-based Agar (アガー) or Kanten (寒天), sugar, and bean paste (餡).

Examples: Mizu Yokan (水羊羹), Kingyoku (きんぎょく)
---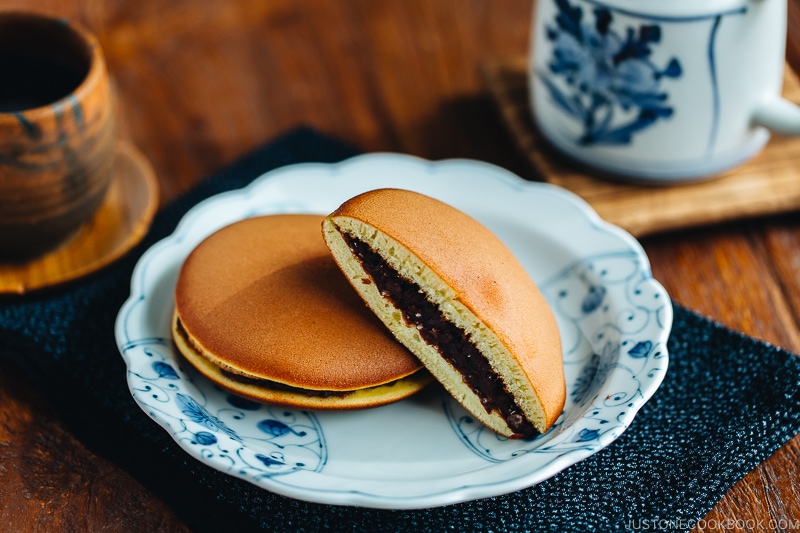 d) Yaki-gashi (焼き菓子)
---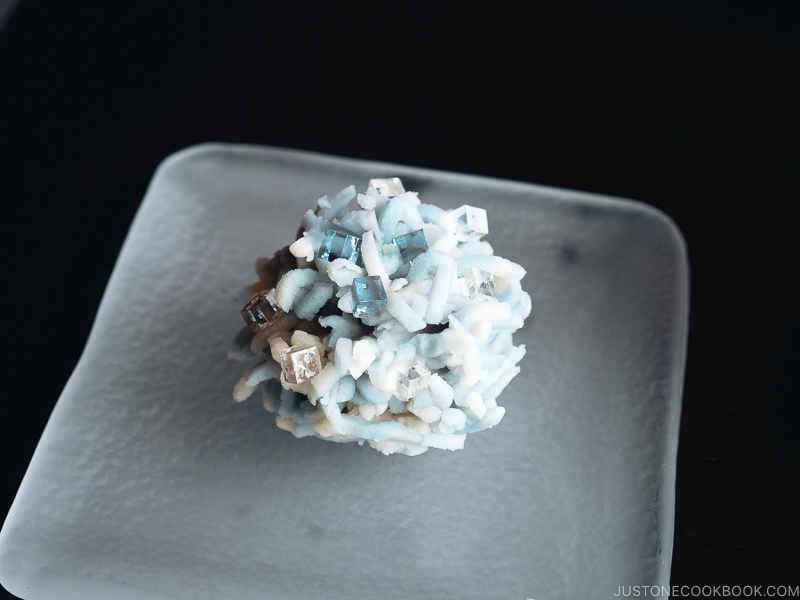 e) Neri-gashi (練り菓子)
Consists of bean paste or glutinous rice flour, and may use grated mountain yam as a binder. The paste is then kneaded and shaped. This is the classic Wagashi you will be served at a Japanese tea ceremony.

Example: Nerikiri (練り切り)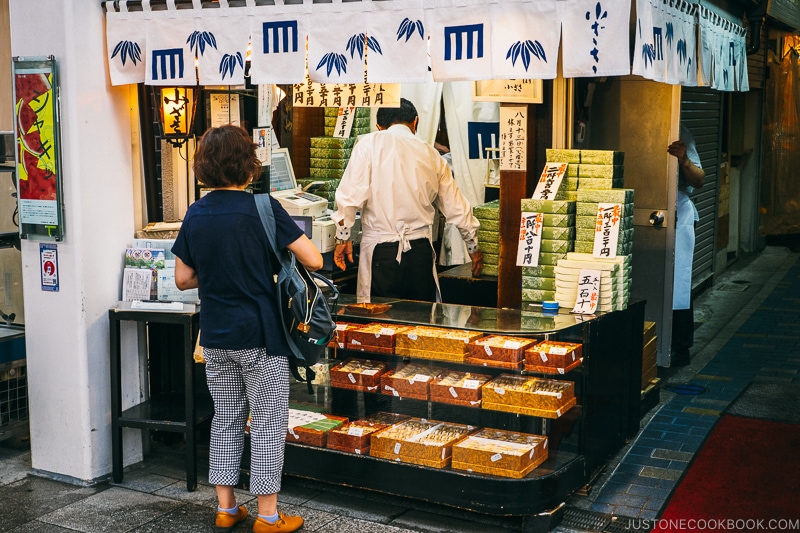 2. Han-Namagashi (半生菓子) or Semi-fresh Confectionery
Sweets with a moisture level of 10-30%.
They should be refrigerated and be consumed within 5-7 days.
a) Oka-gashi (岡菓子)
Assembled
Wagashi where each part is prepared separately (oftentimes fall under different subcategories), then assembled.
Examples: Monaka (最中), Kanoko (鹿の子)
b) Yaki-gashi (焼き菓子)
Cooked

Wagashi that undergoes heat, in a mold or flat pan. 

Examples: Momoyama (桃山), Chatsu (茶通)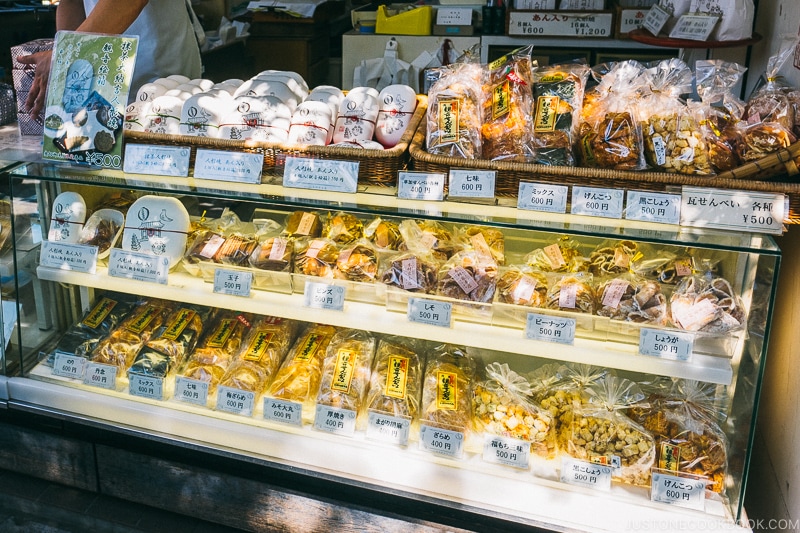 3. Higashi (干菓子) or Dry Confectionery
Sweets with a moisture level of 10% or less.
The most shelf-stable out of the three, it should be consumed within 1-3 months.
a) Beika (米菓)
b) Uchi-gashi (打ち菓子)
Made of powdered glutinous rice flour, roasted barley flour, chestnut flour or roasted soybean flour and sugar soaked in starch syrup, which is then molded and dried in hot air.
c) Age-gashi (揚げ菓子)
Note: Some Wagashi can fall under Namagashi and Han-Namagashi, depending on how it's made.
Wagashi Based on Occasion
In Japanese culture, serving and gifting Wagashi is an occasion in itself and not a post-meal dessert. Here are the different occasions where you may encounter it.
1. Chaseki-gashi (茶席菓子) or Japanese tea ceremony
During a Japanese tea ceremony, Wagashi is served and consumed before tea. For Koicha (濃茶) "thick tea," Namagashi (usually Nerikiri) is served, whereas for Usucha (薄茶) "thin tea," Higashi is usually served. The Wagashi is usually small enough to be eaten in two or three bites, and its design and name deeply rooted in the season.
2. Hiki-gashi (引菓子) or Japanese wedding favors
If you attend a Japanese wedding, you would receive a goody bag with an odd number of gifts (even number is said to be taboo as in "splits the couple"). Traditionally, it would contain red and white Manju or mochi (red and white being auspicious colors in Japan) but nowadays, it's common to see other types of Wagashi or western confectioneries.
3. Kougei-gashi (工芸菓子) or Decorative Wagashi
Not for eating but a treat for the eyes only, the tradition of Kougei-gashi began in the late Edo period as a gift to the women's quarters of the Shogunate. Nowadays, you may see these splendid displays showcasing the master's craft at Wagashi shops, temples, hotels, and convention centers. The decorative sweets are mostly made of powdered sugar and granulated sugar, with motifs inspired by nature.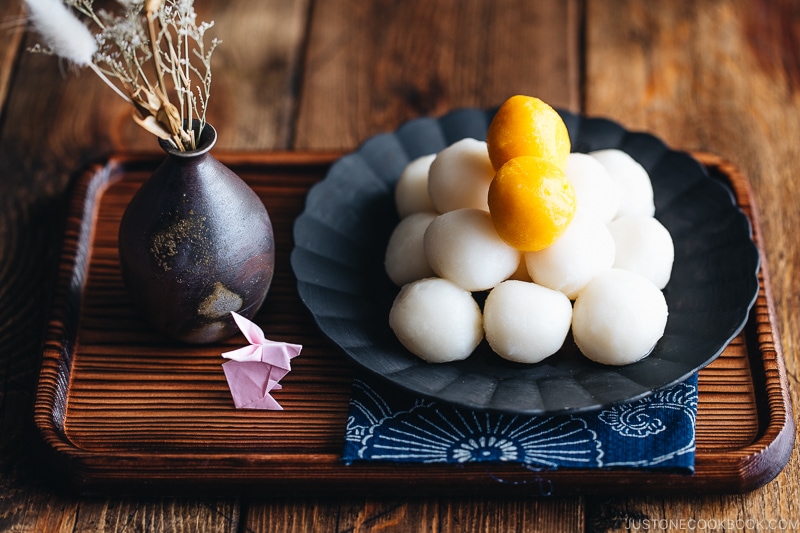 Seasonal Wagashi
The Japanese take immense pride and joy over the four distinct seasons, which of course is reflected in Wagashi. From the motifs, ingredients, and poetic names, these seasonal Wagashi are eaten at special events and are also served as an offering to the ancestors.
Japanese New Years: 
Spring:
Summer: 
Autumn: 
Winter: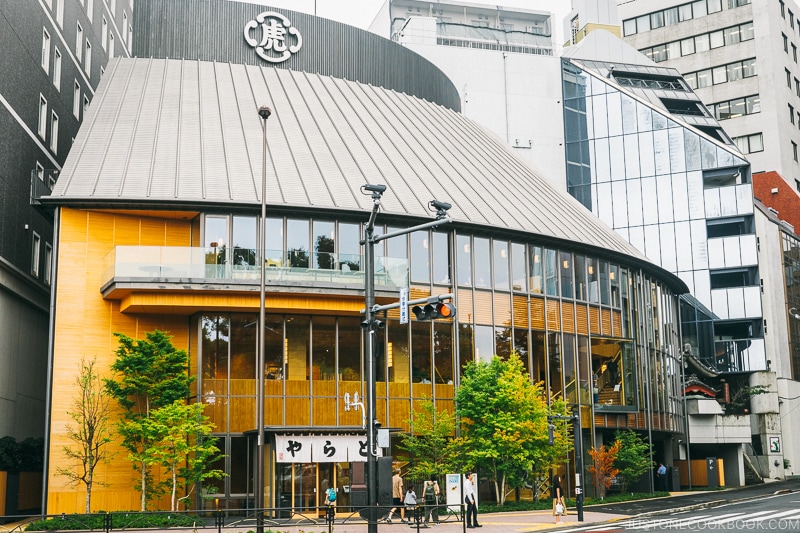 Famous Wagashi Producers with International & Online Shops
As I mentioned in Wagashi Guide Part 1, you can purchase Wagashi at the supermarket, the ground floor of department stores, or hunt for local shops. If you're not in Japan, you could always try recreating these delightful sweets at home with Nami's recipes. You could also learn about it from Instagram, or check out your local Asian or Japanese supermarket. Some Wagashi shops have set up shop abroad and offer online shipping, so do check them out!
This humble family-run company has been making red bean paste since the 16th century! They ship their Wagashi internationally and sell their products online on Amazon. You can find their products sold at the ground floor of major department stores in Japan, but I highly recommend stopping by any of their shops or cafes when visiting Japan, especially their beautifully renovated Asakusa flagship store or their factory shop in Gotenba. They serve excellent red bean desserts (order their bean paste shaved ice and Anmitsu!) along with a side of hot or cold tea. Their international post is a tea salon in Paris.
If you're curious to explore the wide variety of Wagashi, this is where to start! The shop boasts a wide assortment of seasonal Wagashi and contemporary interpretations like elaborate fruit jellies, bite-sized mochi, and matcha cookies. You'll be mesmerized by the beautiful craftsmanship. Take home a selection of goodies for yourself or a special someone. They have a few shops in the U.S. and locations in Asia and London. For those of you in the U.S., you can easily order the treats online on their website.
With Wagashi, you need tea! Ippodo, based in Kyoto have locations around Japan, and some of their major tea lines are sold at supermarkets. They offer a huge range of tea from the high end to everyday favorite and different grades of Matcha. If you happen to find yourself in Kyoto or Tokyo, do check out their salon for an afternoon tea break and Wagashi. They ship internationally and have one store in NYC.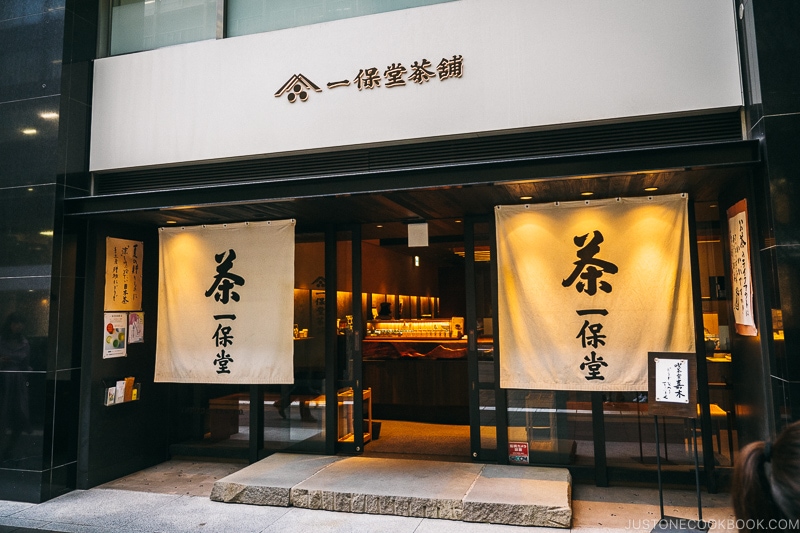 Lastly…
Now that you have learned the basics of Wagashi and how to tell each variety apart, I hope you'd spread the love of Wagashi to friends and family. Don't let the dizzying options intimidate you! After all, the Japanese sweets are for your personal enjoyment and enrichment as you sip tea.
To learn more, you can always browse through Instagram with the hashtag #Wagashi #和菓子 or check out the official Instagram accounts of Wagashi stores. My personal recommendations are Toraya, Ippodo, Higashiya.
For those who wish to get their hands on Japanese sweets making at home, here are some easy Wagashi recipes try: