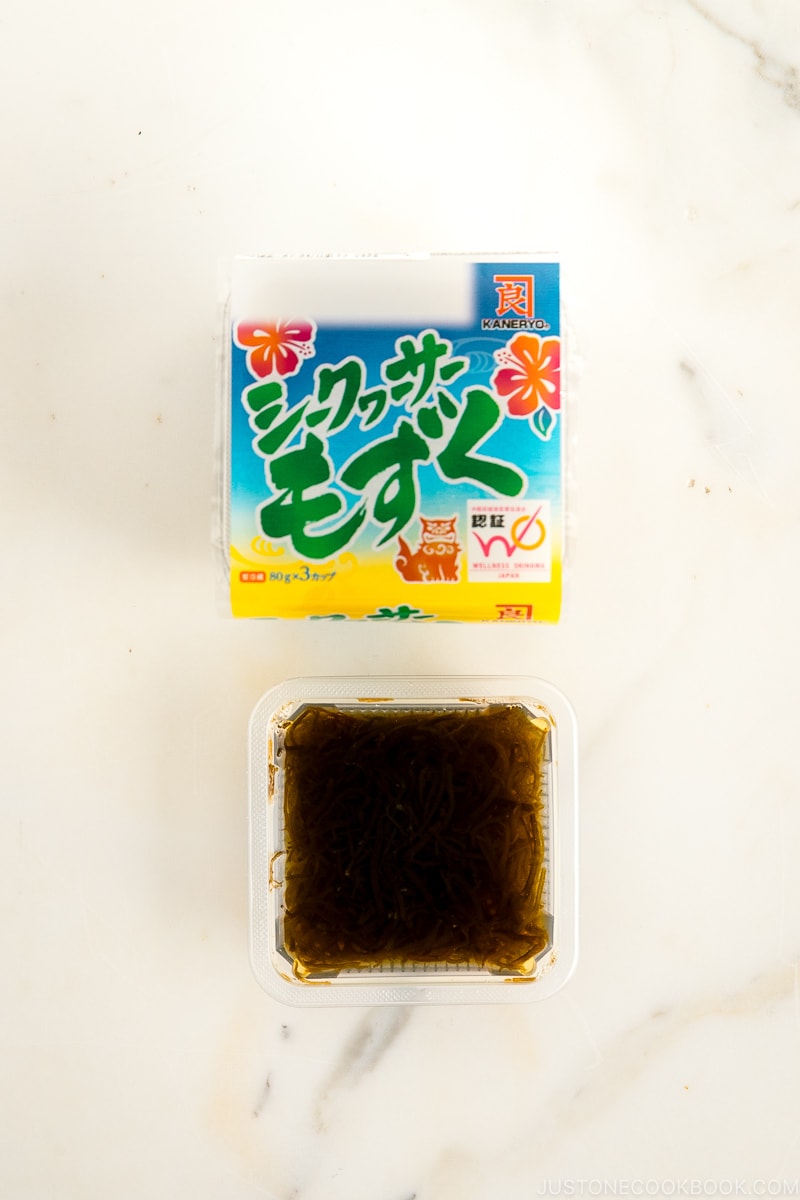 Mozuku (もずく) is a type of edible seaweed that is grown 99% in Okinawa, an island prefecture in the southernmost of Japan. Harvested in spring, the seaweed has a unique, slimy and long stringy texture. Not only it has been a part of the Okinawan healthy diet for decades, mozuku also enjoys popularity in mainland Japan.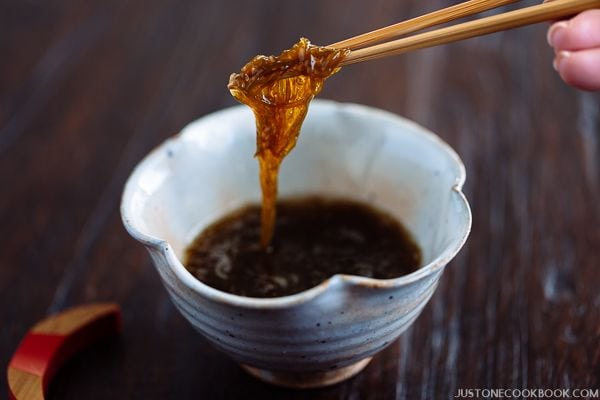 How to Enjoy Mozuku Seaweed
Mozuku can be consumed raw and cooked. In mainland Japan, the most common way to eat mozuku seaweed is from the packages that have been dressed with vinegar seasoning as a side dish with rice. However, this seaweed is a lot more versatile than that. You can enjoy mozuku in dishes such as salads, crispy tempura, gyoza, soup, stir fry, omelette, and so on.
Health Benefits of Mozuku Seaweed
High in dietary fibre, which aids in digestion.
Great source of antioxidants, amino acids, iodine and various Vitamins, which is great for overall health and immune system.
Low in calories, mozuku seaweed makes an ideal snack and side dish to enjoy.
You can find mozuku online or try out the freeze-fried mozuku soup on Amazon.
Seaweed is such an amazing sea vegetable and it plays a big part in the diet of Japanese people. If you wish to learn more about other types of seaweed in Japanese cuisine, click here.