Check out the latest trending Japanese youth fashion in Amerikamura and shop global brands and traditional boutiques on the historic Shinsaibashi Shopping Street.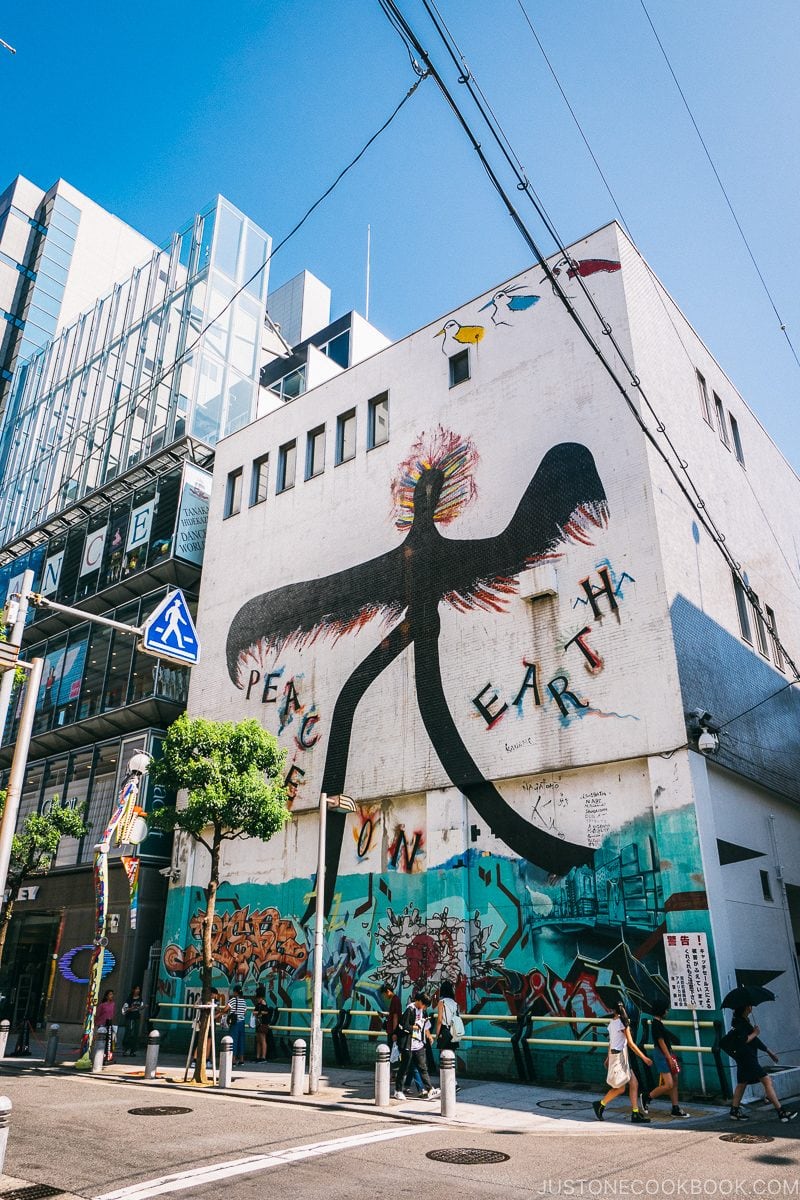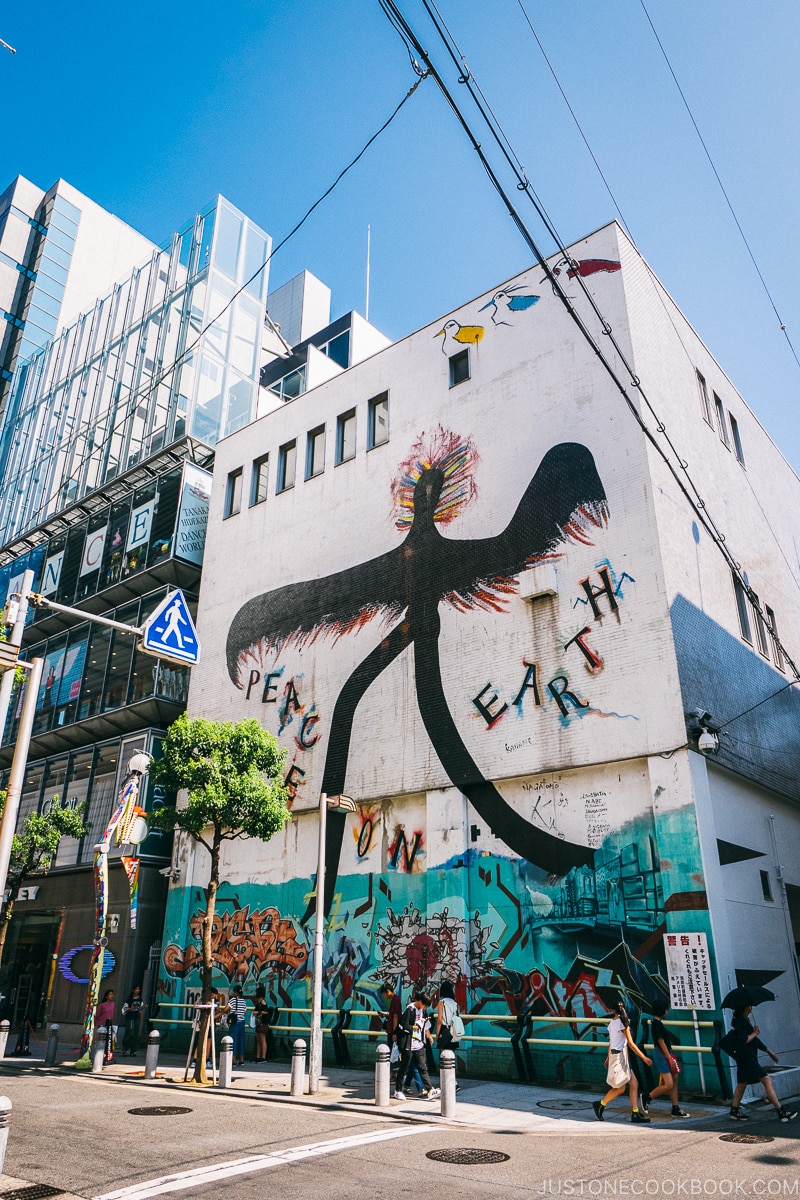 Looking to shop for the latest fashion and name brands in Osaka? There is plenty of design and trendy options at Amerikamura & Shinsaibashi to rival Harajuku and Ginza in Tokyo.
Amerikamura アメリカ村
Amerikamura is located in the center of Osaka and you can get there easily via Yotsubashi Station and Shinsaibashi Station. The name Amerikamura or "Ame-mura" translates to "American Village" and you might wonder why there is an area in Osaka called "Amerika"?
Back in the 70s, warehouses in the area were converted into stores that sold American and western goods. It gained notoriety in the 80s and 90s as TVs and magazines referred to the area Amerikamura. Fast forward to today, it's a hot spot for young people and trendy fashion with cafes, clubs, and clothing stores.
Big Step Amerikamura
One of the bigger shopping complexes in Amerikamura is Big Step. It has clothing and sporting good shops, art galleries, restaurants, used record shops, and a pinball arcade among its many stores.
In addition to the retail shops, creativity and artistic vibe of the area could be seen throughout the building. There are arts by Seitarou Kuroda, buggy, and Dragon76 on the interior walls and floors. The bathrooms on some of the floors are quite wild with curved mirror walkways, colored lights, and funky paint patterns and shapes.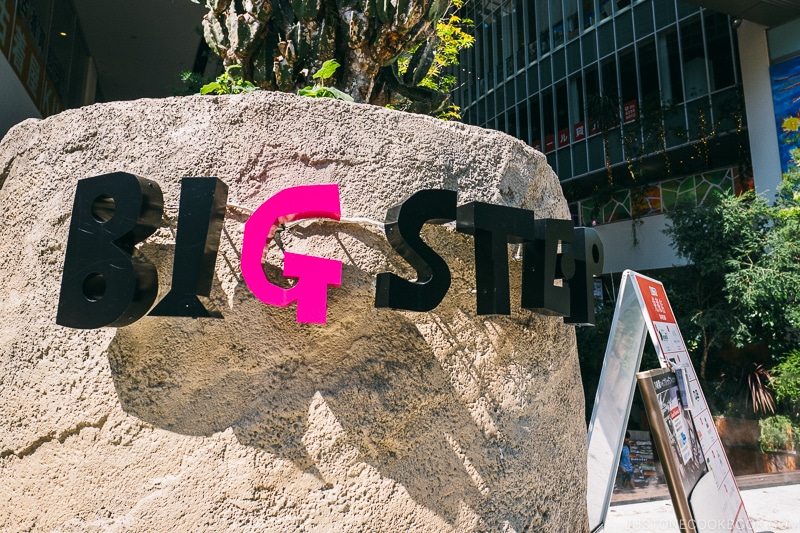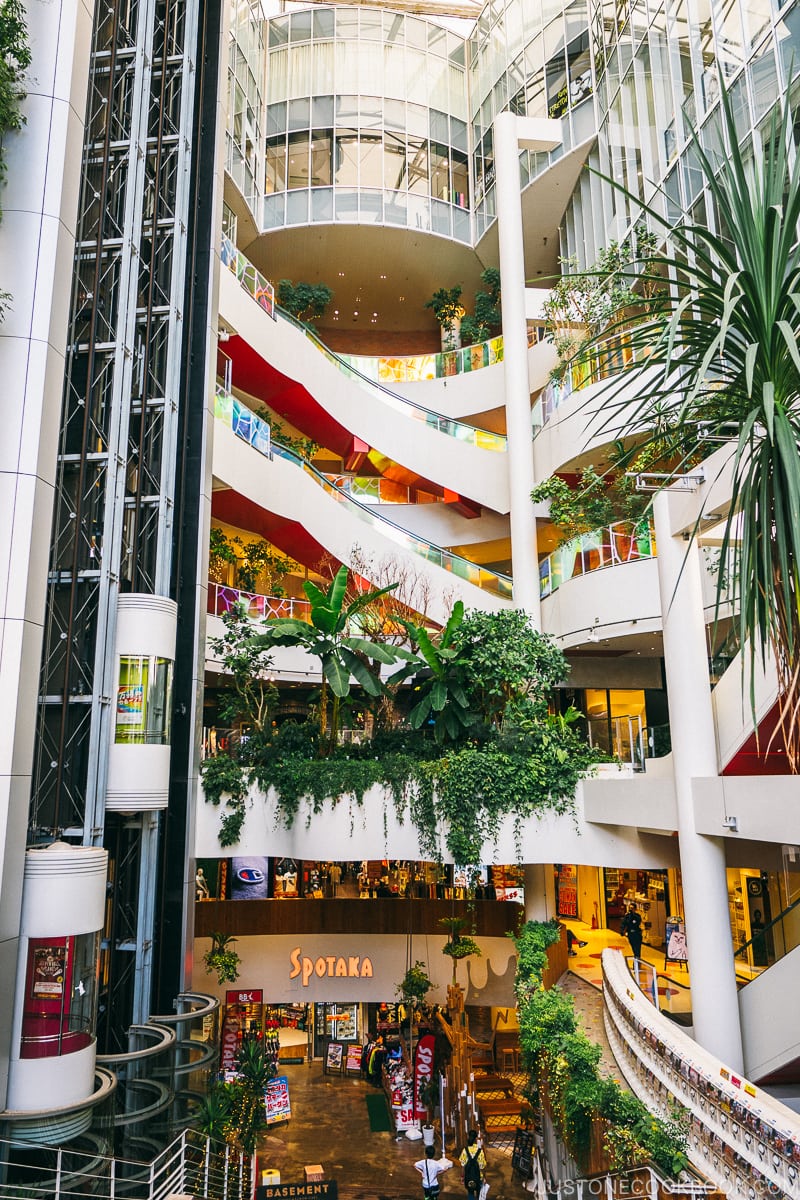 While browsing in Big Step, we found a row of the gachapon machine with interesting toys and prizes. The first one is animals standing at a urinal, the second one is poop in various colors, and the last one is a mini gachapon. Which one would you collect?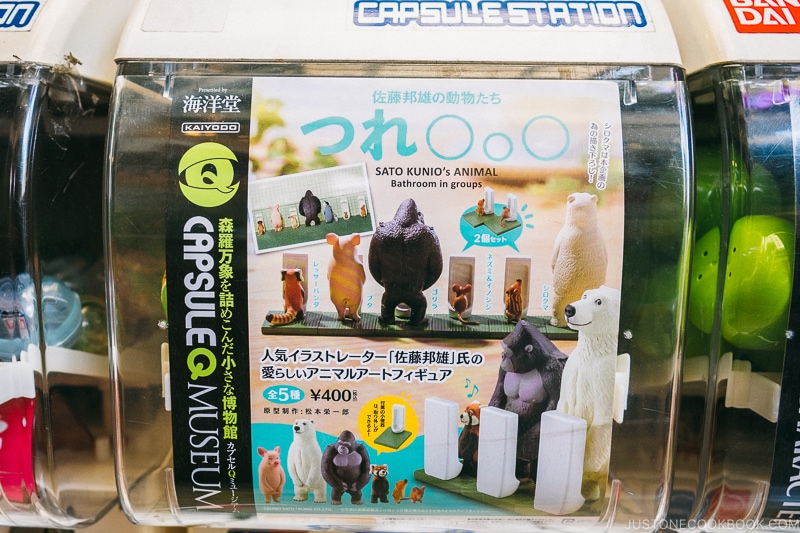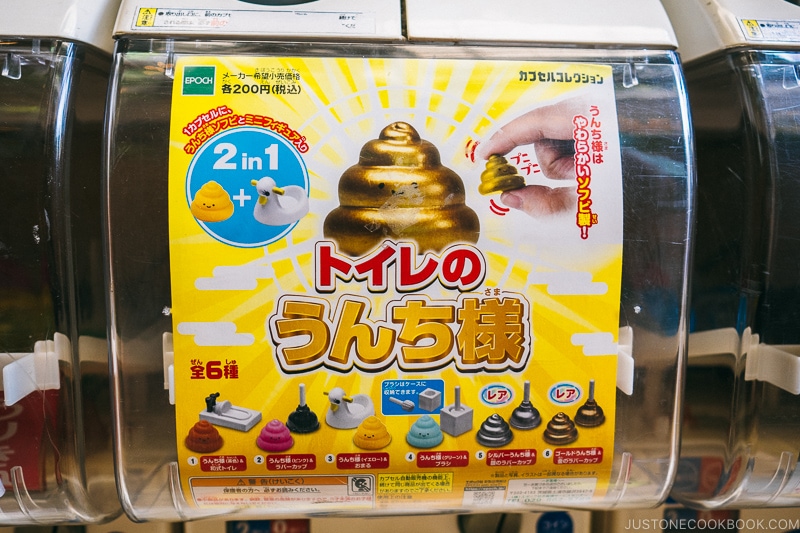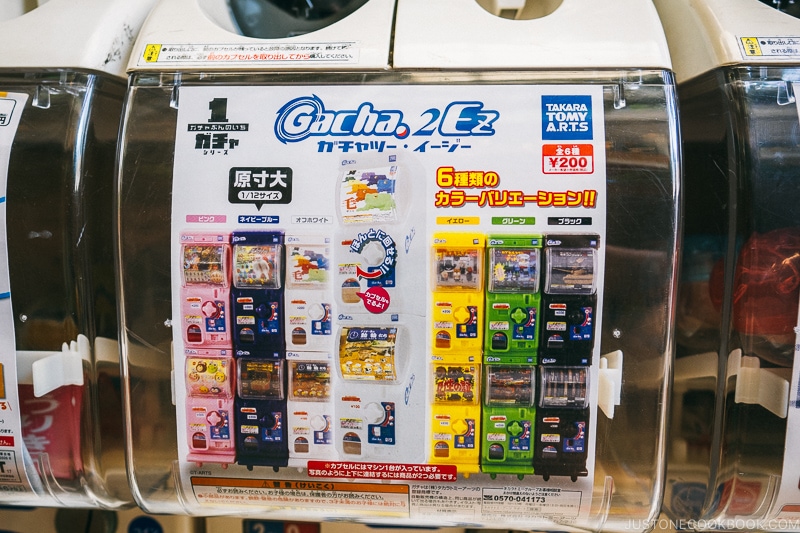 Art in Amerikamura
Outside of clothing stores and shopping, Amerikamura is also known as a mecca for performers and artists. As you walk around the area, you'll see artists' creation all over building walls and store signs.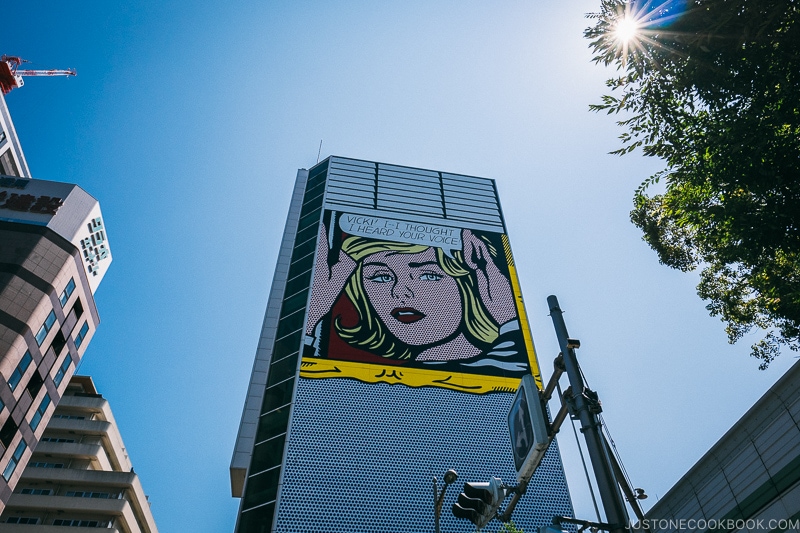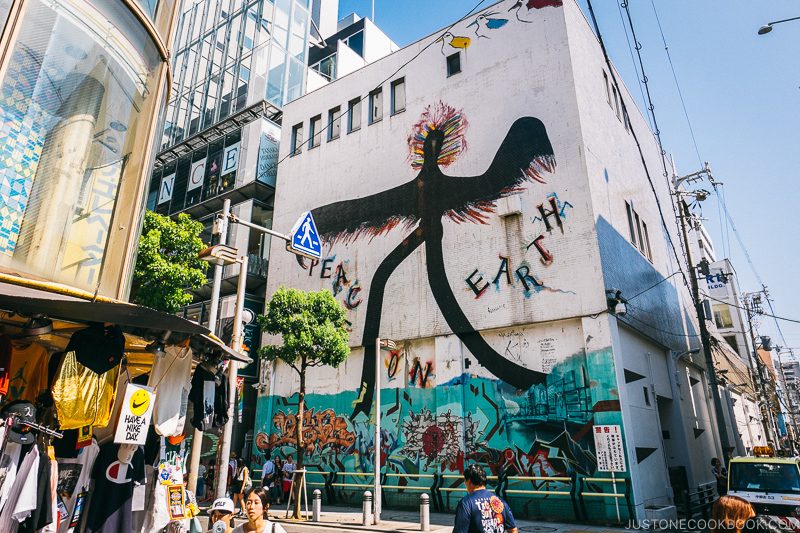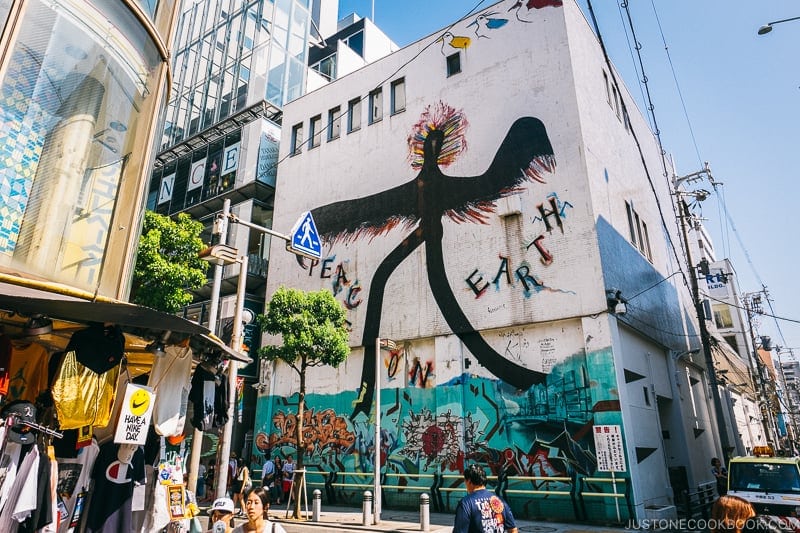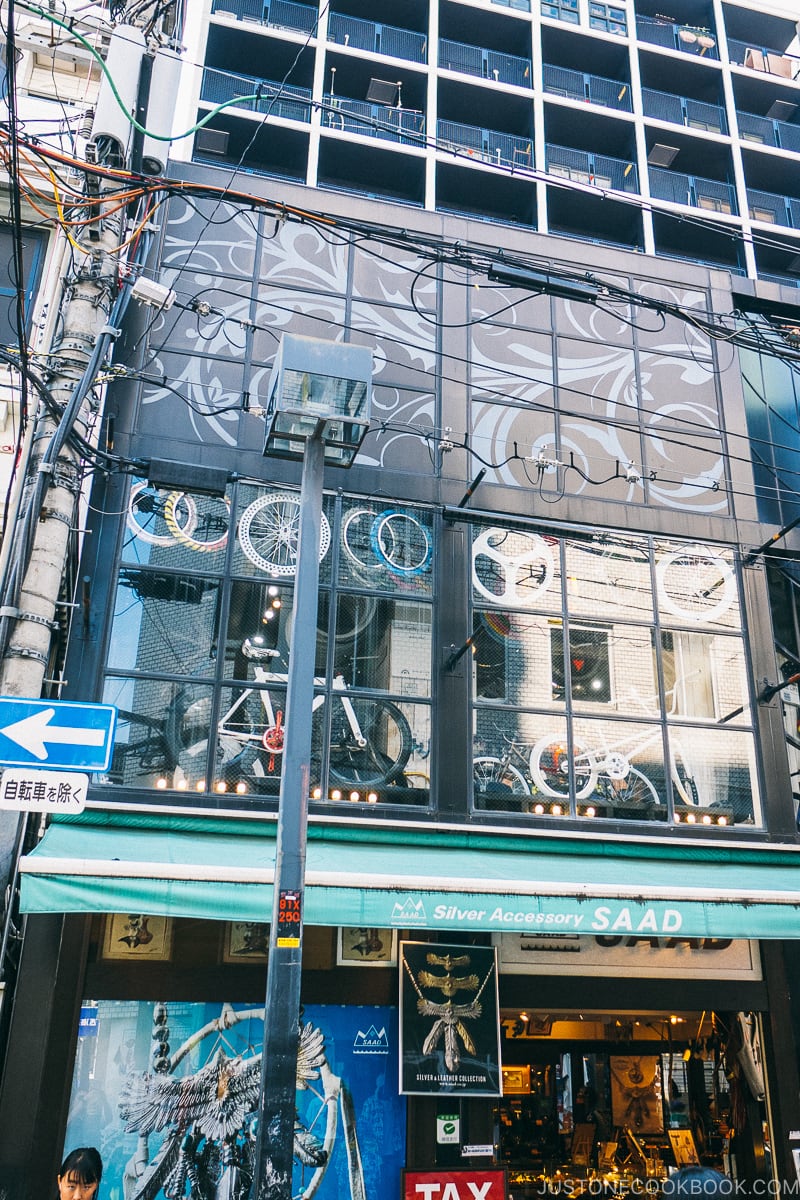 Shops and Restaurants in Amerikamura
Amerikamura is not a big area so you can browse through most of it in a few hours. However, despite its size, there is plenty to see and eat.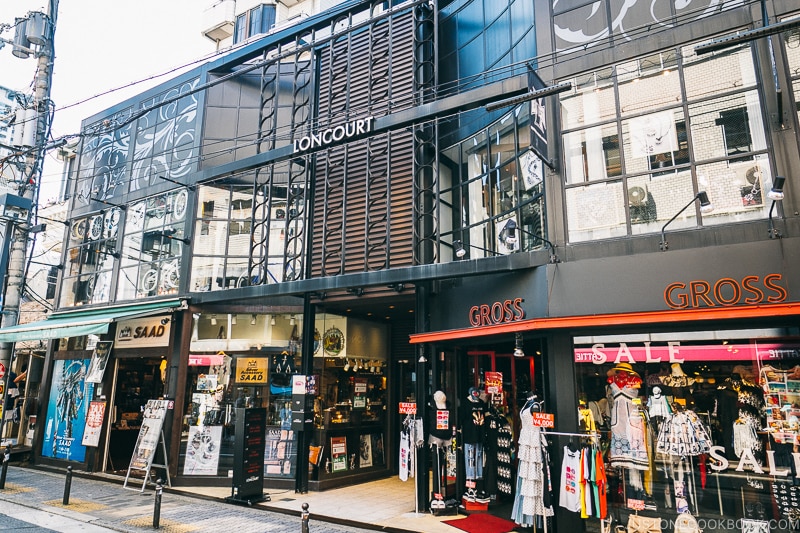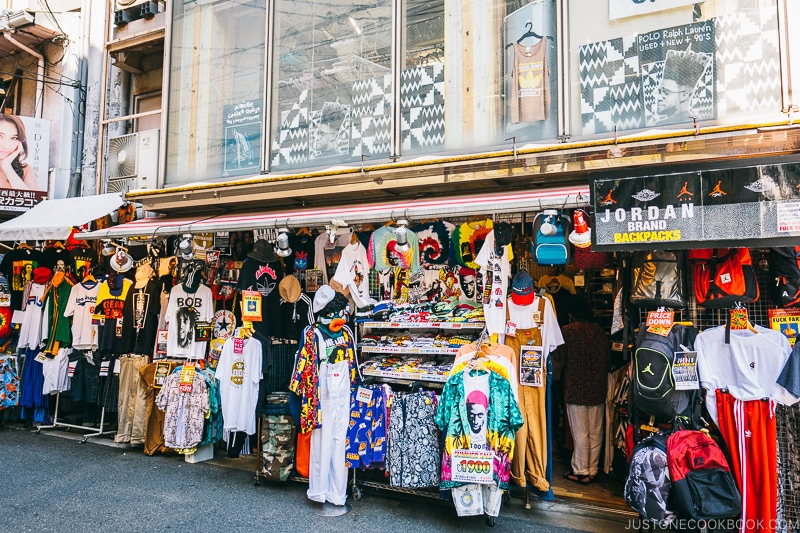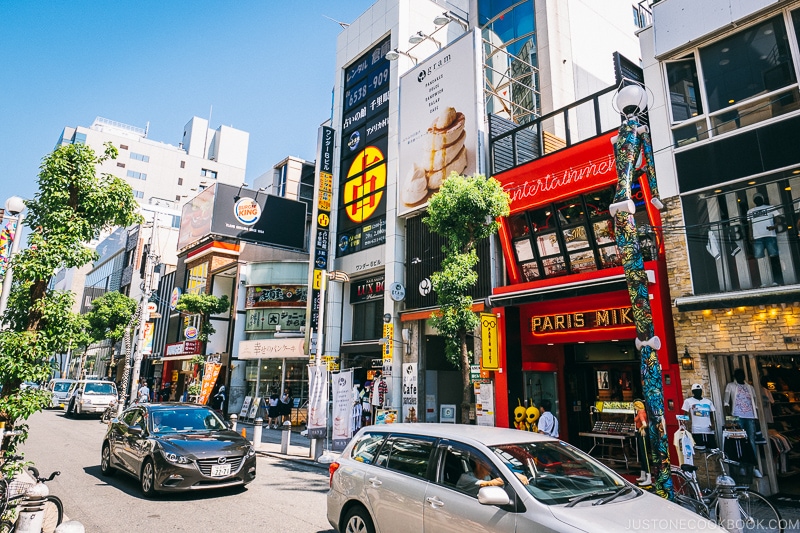 Eating options including numerous famed takoyaki stands (Kogaryu Takoyaki and Wanaka), popular steakhouse, and original sweets like ice dog.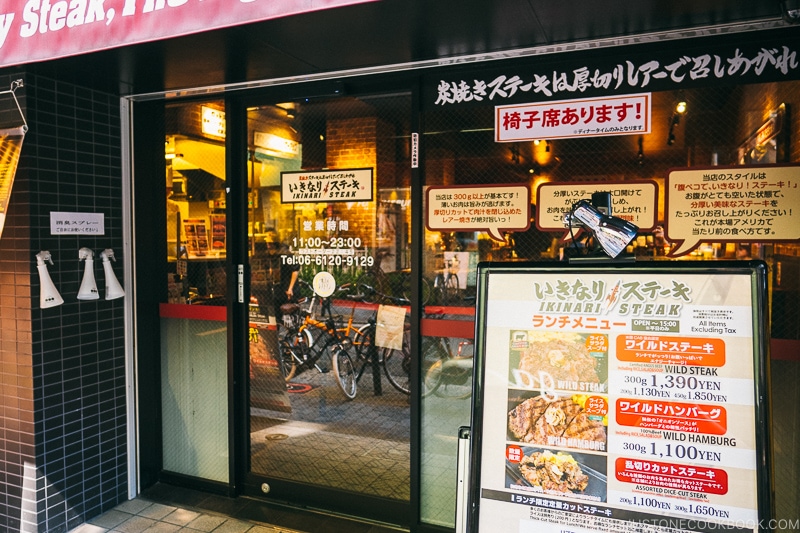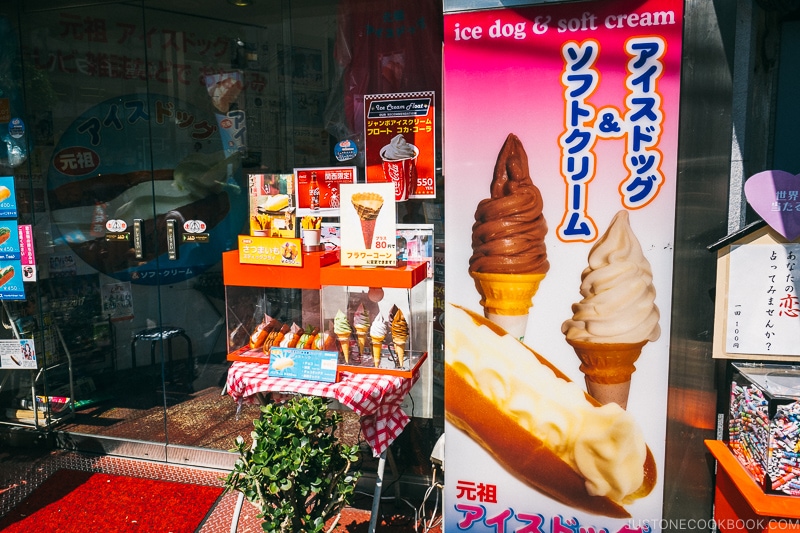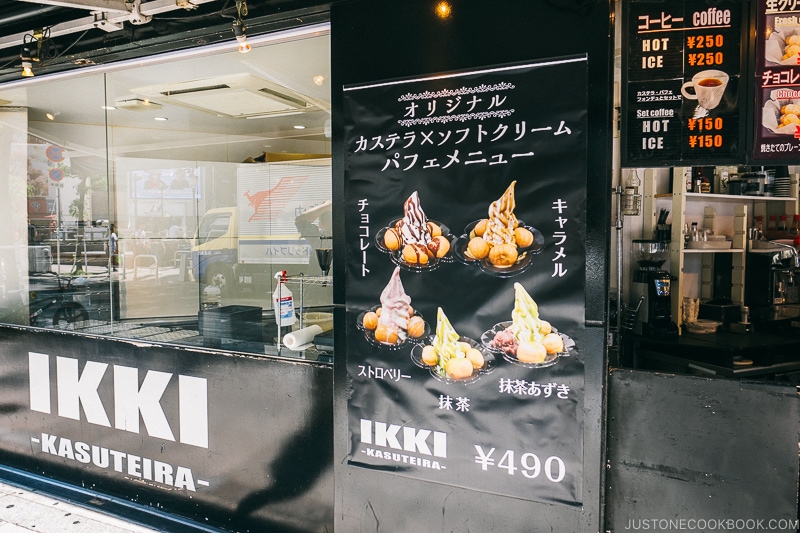 Elk Pancake Restaurant
We took a break during our visit and had some souffle pancakes at Elk – a pancake specialty cafe. The mango souffle pancake with ice cream was the perfect dessert our family devoured.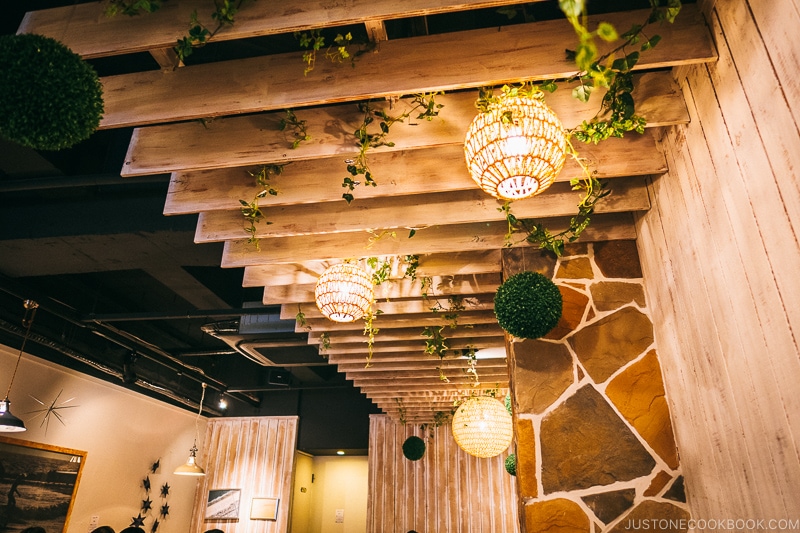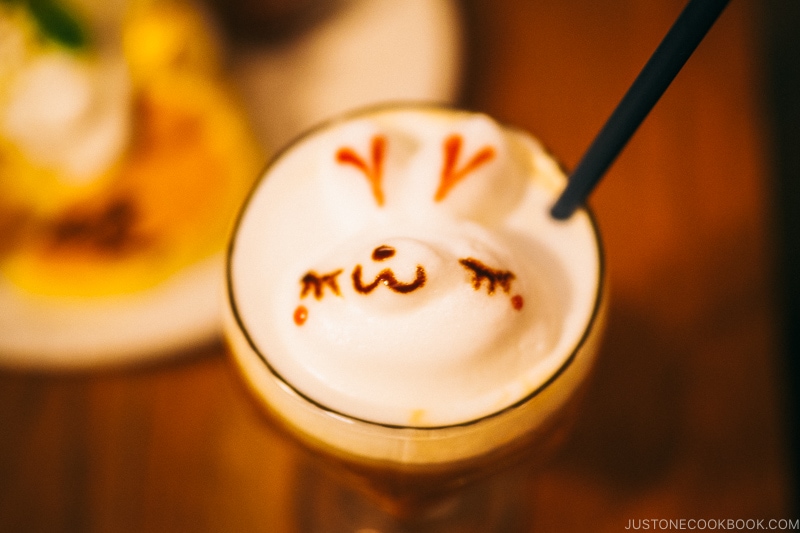 Shinsaibashi Shopping Street
Located just north of Dotonbori across the Ebisu Bridge is Shinsaibashi. Shinsaibashi is one of the busiest shopping streets in Osaka with 60,000 visitors on weekdays and over 100,000 on weekends.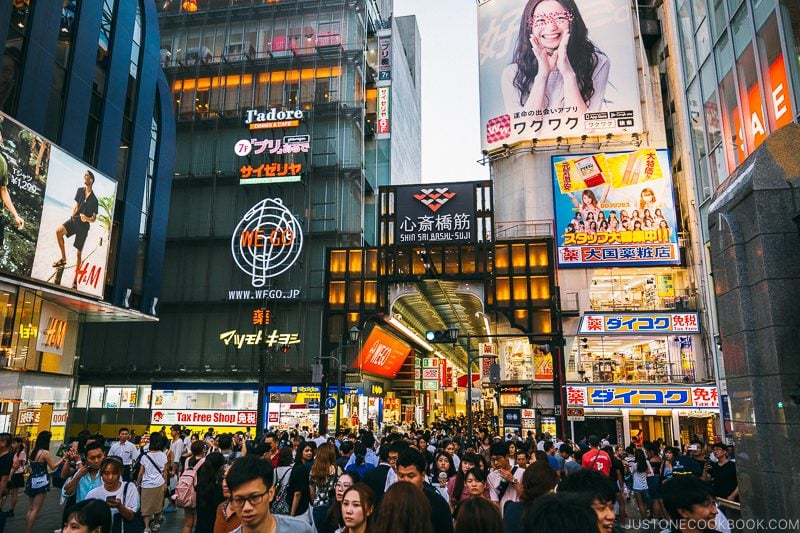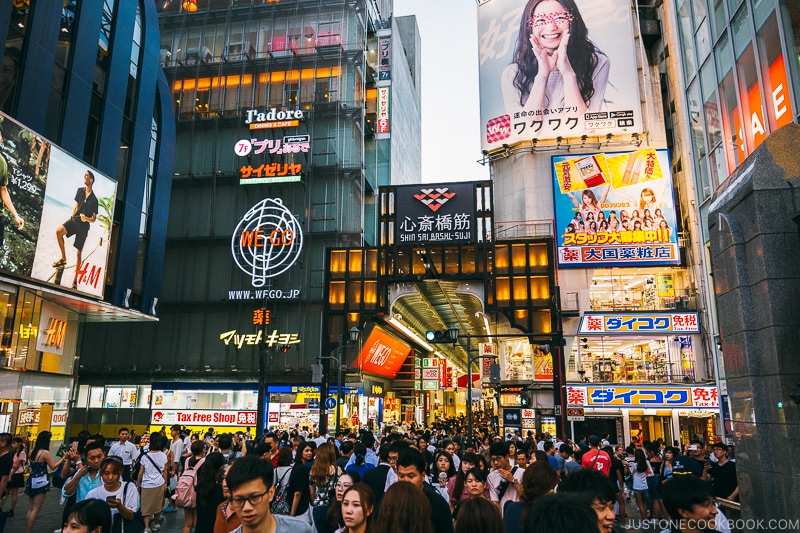 The area has been a major retail center for Osaka since the mid-1800s. Today, there are over 180 stores under the 2000 feet (600 meters) covered shopping arcade. The stores are mostly large international brands with a few restaurants and specialty shops scattered in between.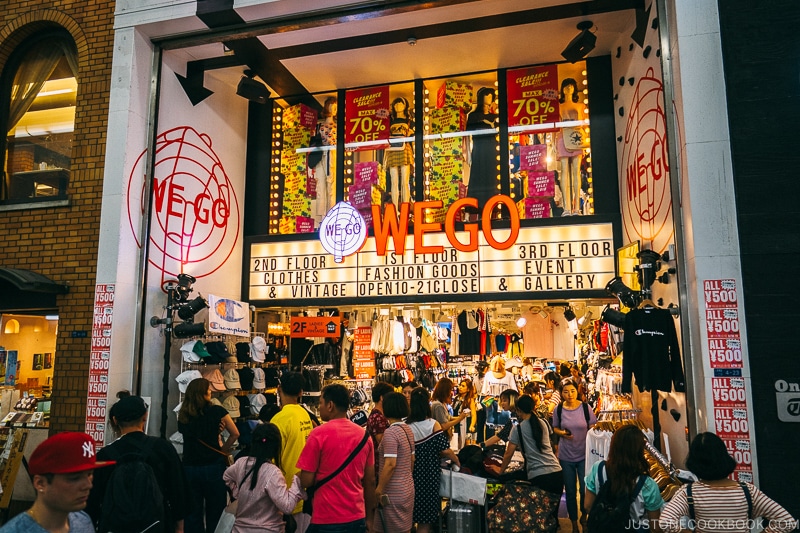 Thank you for reading our guide on the trendy Amerikamura and historic Shinsaibashi Shopping Street. Whether you're looking for edgy fashion or designer brands, you'll probably find something you love in these areas. We'll see you soon in our guide for Osaka Castle.
Just One Cookbook Osaka Guides
If you're interested in our travel guides on Tokyo, Kyoto, Kanazawa, Kyushu, and more, please click here.