Looking for the best Japanese restaurants near you? From New York to London to Singapore to Sydney, here is the ultimate list of the best Japanese restaurants around the world. The list covers many offerings that include beloved ramen joints, hole-in-the-wall gems, izakaya fare and Michelin-starred sushi destinations.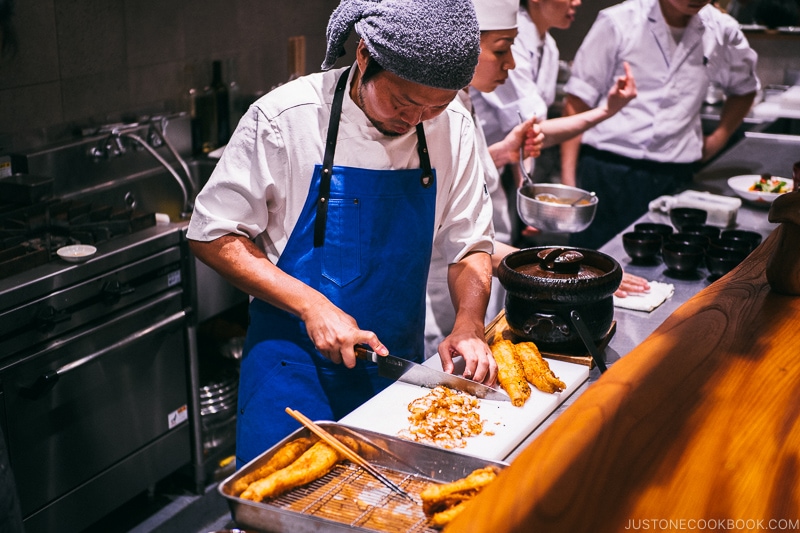 The Japanese food scene is ever-growing all around the world. As the world leading Japanese recipe food website, we are constantly receiving requests from our readers for recommendations on best Japanese restaurants and eateries. Since it is impossible for us to sample all the best Japanese restaurants (although it would be a dream), we have crowdsourced this task to our local and international readers who are equally passionate and knowledgeable about Japanese food.
The result is this ultimate list for the best Japanese restaurants around the world! From casual ramen joints, best sushi to upscale kaiseki dining, these come highly recommended by local JOC readers. We also included some best tips and trustable resources where you can do your own research.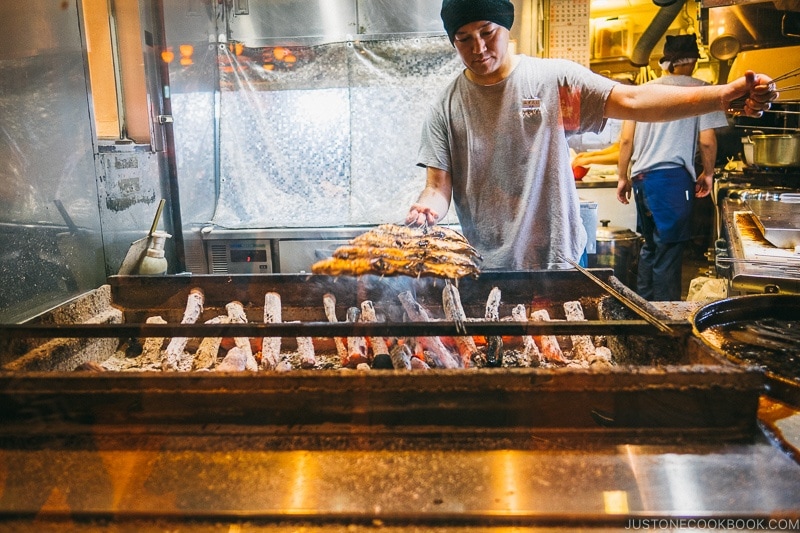 Please note that we review all the submissions with strict specifications but we have not tried all of these restaurants ourselves. After the pandemic, some of the restaurants might have been closed and we depend on readers to inform us on any changes. In the meantime, you can look up online for the overall reviews for more information.
🥬 🛒 For Japanese grocery stores around the world, please click here.
Note: You are welcome to submit your favorite local Japanese restaurant(s) to us by leaving a comment in this post with the name (website if you know), city, and country. We review and update the list on a regular basis. Only selected places will be listed based on our criteria. Thank you!
---
How to Find the Best Japanese Restaurants Near You
Open Table – This website connects diners with over 50,000 restaurants worldwide and has trustable reviews. You can search for the best Japanese restaurants from Hawaii to Japan to Denmark or Australia.
Table All – TABLEALL is an English online booking service for high-end restaurants in Japan. As these restaurants tend to be fully booked several months in advance, you can do your booking through this website without hassle.
MICHELIN Guide – Find star rated Japanese restaurants in major cities in the world with this well-known guide.
Ultimate Food Guide in Tokyo – Some of the best foods and places to eat in Tokyo from our own experience.
---
Best Japanese Restaurants Around The World – Readers' Recommendations
Countries
ARGENTINA
AUSTRALIA
Canberra
New South Wales
Queensland
Sydney
South Australia
Tasmania
Victoria
Western Australia
Online Stores
AUSTRIA
BELGIUM
Kamo in Brussels
Izakaya in Brussels
Sakagura in Brussels
Sanzaru Nikkei in Woluwé-Saint-Pierre, Brussels
BRAZIL
CANADA
Alberta
British Columbia
Manitoba
Nova Scotia
Ontario
Québec
Saskatchewan
CHILE
CHINA
COLOMBIA
CROATIA
CYPRUS
CZECH REPUBLIC
Katsura restaurant in Prague
DENMARK
FINLAND
FRANCE
GERMANY
GUAM
HONG KONG
HUNGARY
INDIA
INDONESIA
IRELAND
ISRAEL
Men Tenten Ramen B in Tel Aviv
2. Vegan traditional Japanese cooking, they make their own tofu: Tofu- AN in Derech HaAtsma'ut 74, Binyamina.
ITALY
Hazama in Milano (Kaiseki style)
Osaka in Milano
Poporoya Sushi Bar in Milano
Shiro Poporoya in Milano
Sumire in Milano (Izakaya)
Yazawa in Milano (Yakiniku restaurant)
Iyo-Iyo Sushi in Florence
Banki Ramen in Florence
Hibiky-han in Florence
Mangiappone (for take-out) in Florence
Kabuto Ramen in Pisa
JAMAICA
JAPAN
KOREA
MALAYSIA
Miyagi in Bandar Baru Bangi in Selangor
MALTA
Sapporo Ramen EZO in St. Julian
MEXICO
Hiyoko in Mexico City
Le Tachinomi Desu in Mexico City
MOG Bistro in México City
Wanwan Sakaba in Mexico City
NETHERLANDS
NEW ZEALAND
NORWAY
PAKISTAN
PERU
PHILIPPINES
POLAND
PORTUGAL
ROMANIA
SCOTLAND
Oiishi in East Kilbride
Ichiban in Glasgow
SINGAPORE
SLOVAKIA
SLOVENIA
SOUTH AFRICA
SPAIN
SWITZERLAN
SWEDEN
TAIWAN
THAILAND
UNITED KINGDOM
UNITED STATES
Alabama
Alaska
Arkansas
Arizona
California – Northern
California – Southern
Colorado
Connecticut
Florida
Georgia
Jinya Ramen in Sandy Springs (try their Sprouting Up Ramen)
Kura Revolving Sushi Bar in Doraville

Sushi Yoko in Norcross
Hawaii
Idaho
Illinois
Indiana
Iowa
Kansas
Kentucky
Maryland
Sushi de Kanpai in Salisbury
Massachusetts
Maryland
Michigan
Minnesota
Mississippi
Missouri
Wakyoto Japanese Restaurant in Branson
Montana
Nebraska
Nevada
New Hampshire
New Mexico
New Jersey
New York
Sushi Mike's in Dobbs Ferry
World Sushi in Nanuet
EN Japanese Brasserie in New York City
Ootoya in New York City
Sakagura in New York City
Yopparai in New York City
ZAUO in New York City
North Carolina
North Dakota
Ohio
Oklahoma
Oregon
Syun Izakaya in Hillsboro, Oregon
Afuri Ramen in Portland, Oregon
Pennsylvania
Rhode Island
South Carolina
South Dakota
Sushi Masa in Sioux Falls
Tennessee
Sonobana Restaurant in Nashville (has a grocery store attached to it)
Texas
Utah
Virginia
Washington
Washington DC
Wisconsin
VIETNAM