Tempura batter mix is a low-gluten flour mixture for crispy and delicate tempura without fail.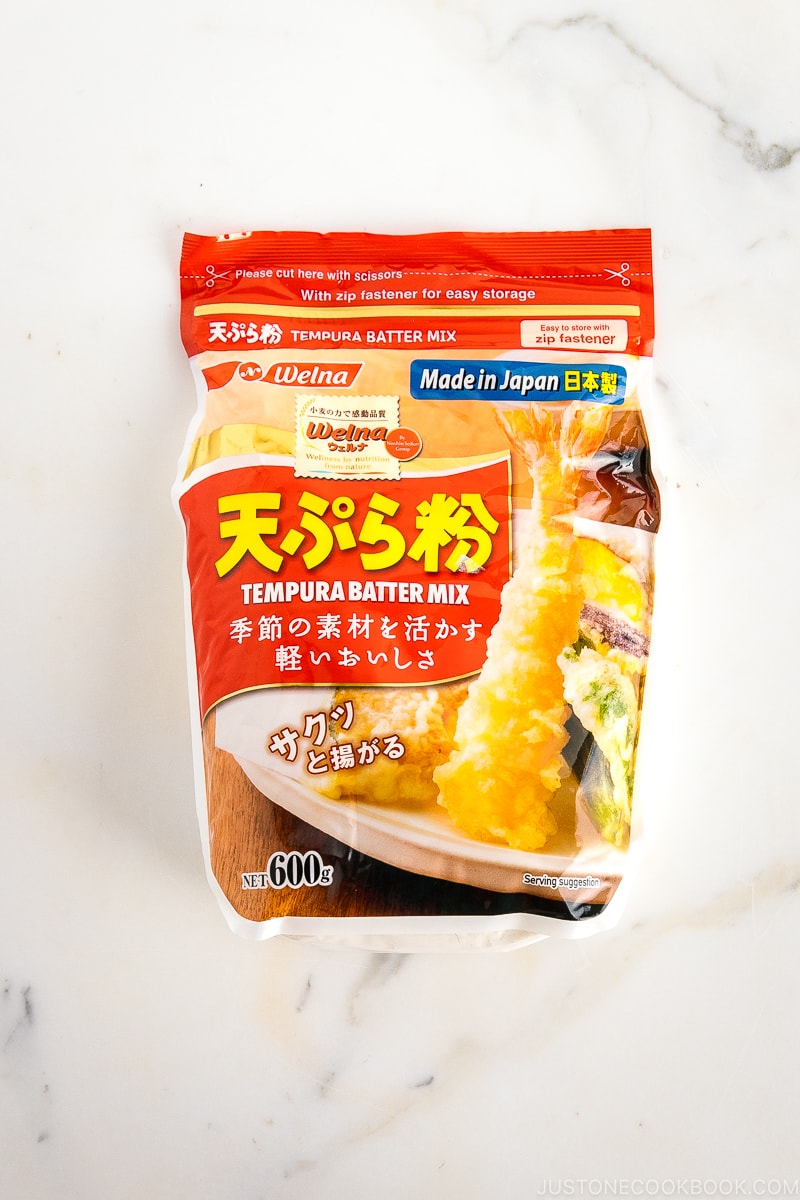 Tempura batter mix (天ぷら粉) is a convenient flour mixture for tempura. It contains cake flour, starch, baking powder, egg powder, and an emulsifier. Use it to deep-fry vegetables, seafood, and protein.
Table of contents
What Is Tempura Batter Mix
Tempura batter mix is a commercial mix that skips the hassle of preparing the batter from scratch. Unless it specifically says on the package it is not gluten-free.
Tempura batter is tricky; getting the proper water temperature and lumpiness can be challenging. The batter should be ice-cold and contain some lumps, and the oil temperature can be difficult to control. Using a mix is a fool-proof method for crispy and crunchy tempura.
If you like to make the batter from scratch, refer to my recipes on Shrimp Tempura or Vegetable Tempura.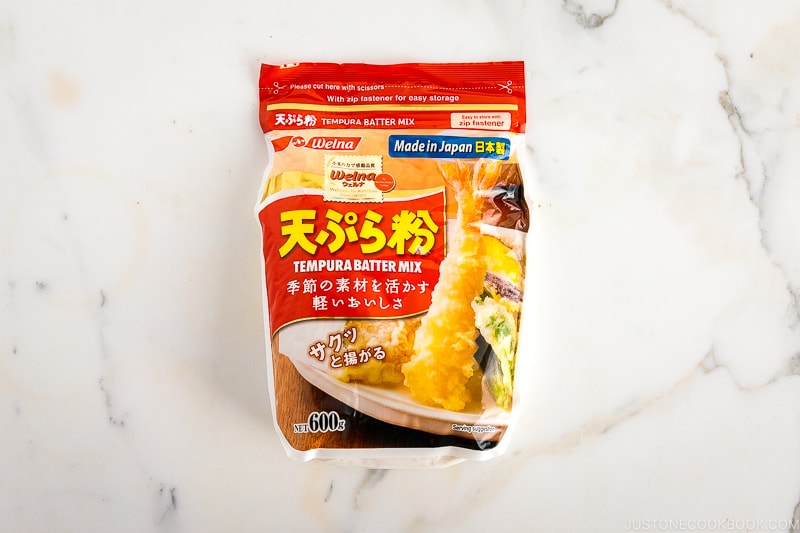 How To Use
Follow the recipe on the package for the correct ratio of mix and water. You can dip whatever ingredient you like, such as shrimp, squid, chicken, sweet potato, zucchini, lotus root, mushrooms, and carrots. Serve with flavored salt or dipping sauce consisting of soy sauce and dashi.
Where To Buy
Find it at Asian and Japanese grocery stores.
How To Store
Seal opened packages tightly or transfer the contents to a container. Store opened and unopened packages in the refrigerator or freezer. Discard leftover tempura batter, as it will spoil.
---
Wish to learn more about Japanese cooking? Sign up for our free newsletter to receive cooking tips & recipe updates! And stay in touch with me on Facebook, Pinterest, YouTube, and Instagram.