Yunotsubo Kaido is the main street in Yufuin, filled with small shops, art gallery, and plenty of bites to eat. Stroll through the main street and you'll be rewarded with the view of Kinrin Lake at the end.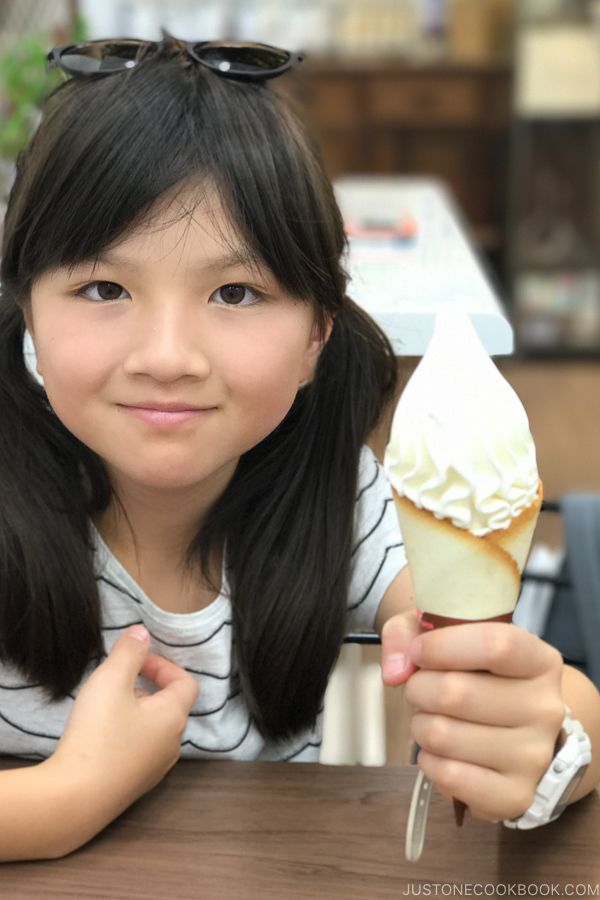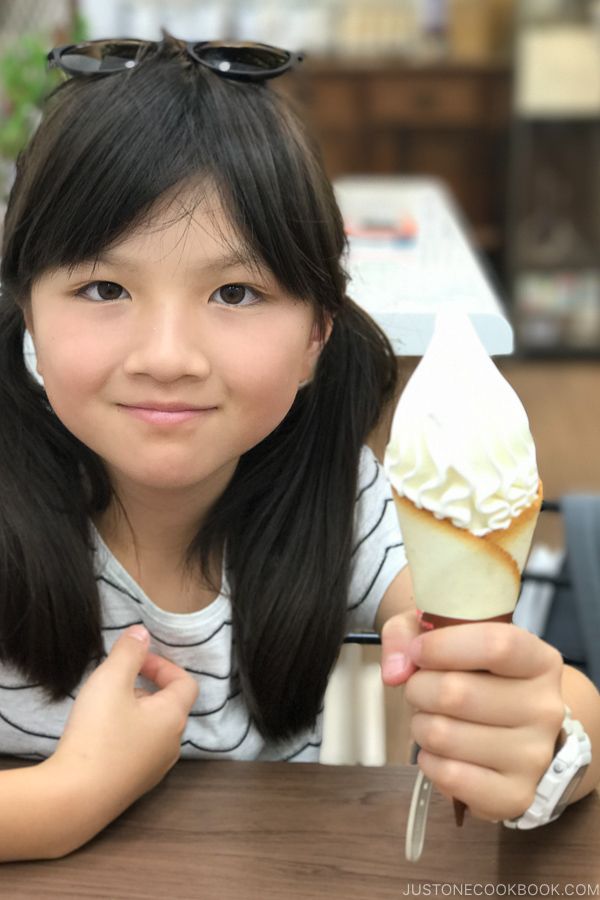 There aren't a lot of tourist activities to do in Yufuin compared to other tourist towns. Once you've checked into your ryokan or hotel, take a stroll down Yunotsubo Kaido and try some local bites.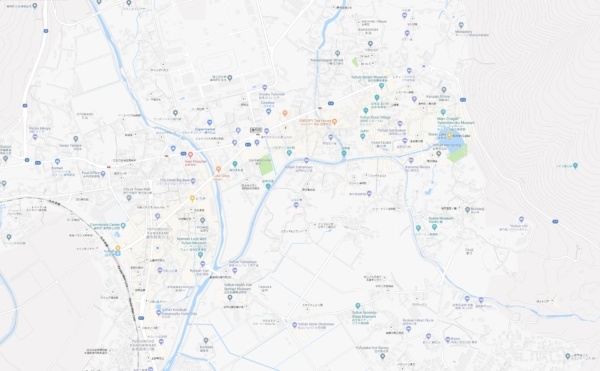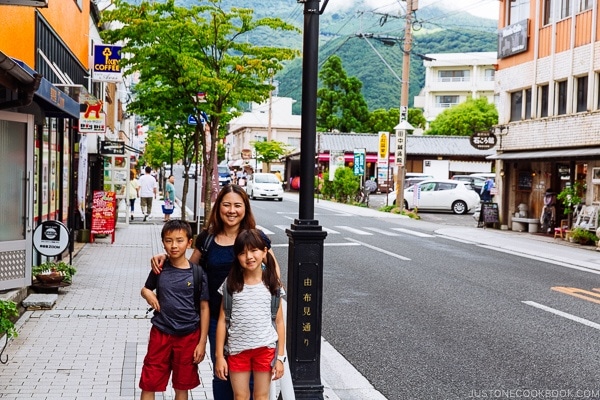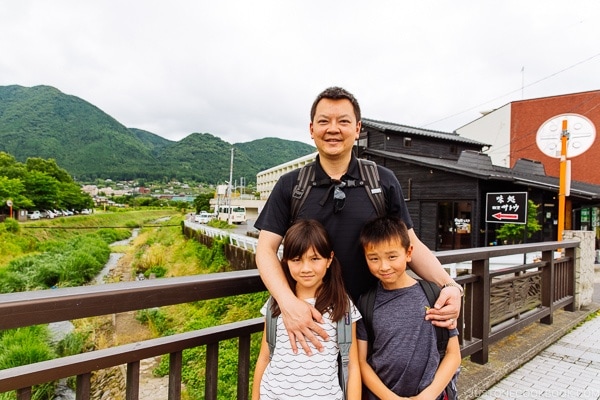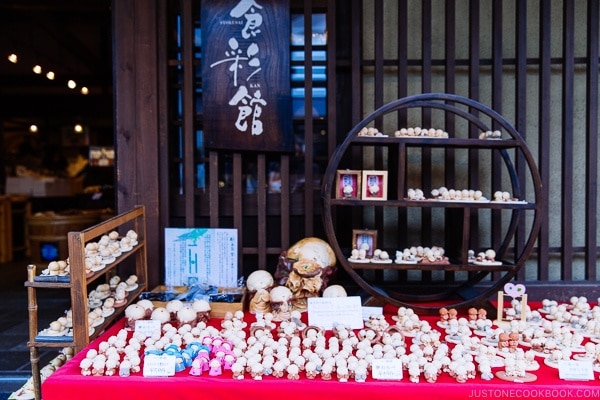 There are many small shops you can visit and browse around, they range from Sanrio characters to local souvenirs.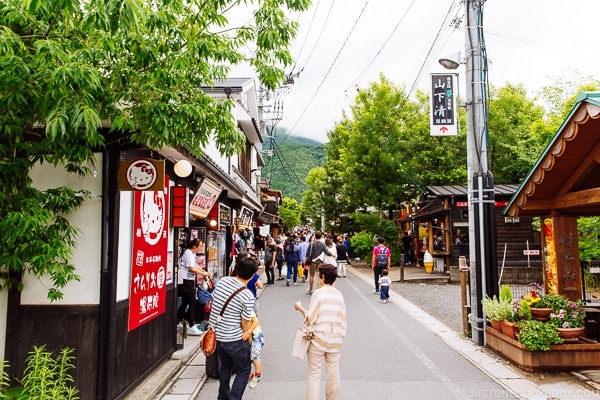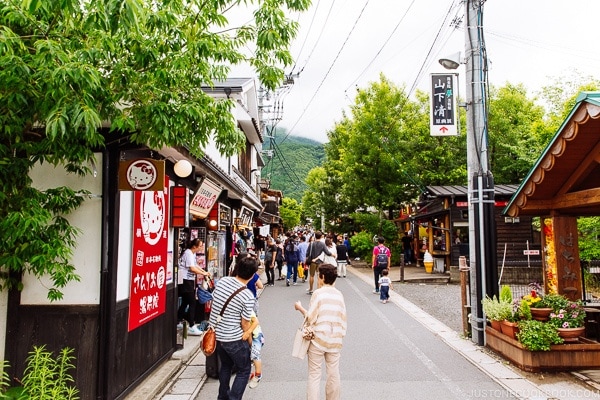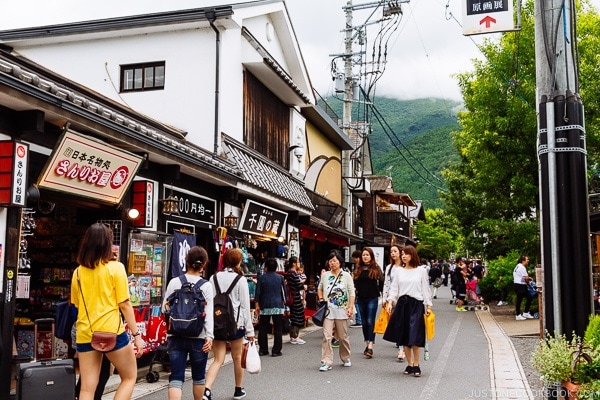 As you walked along the path, try the small bites and drinks from the stores.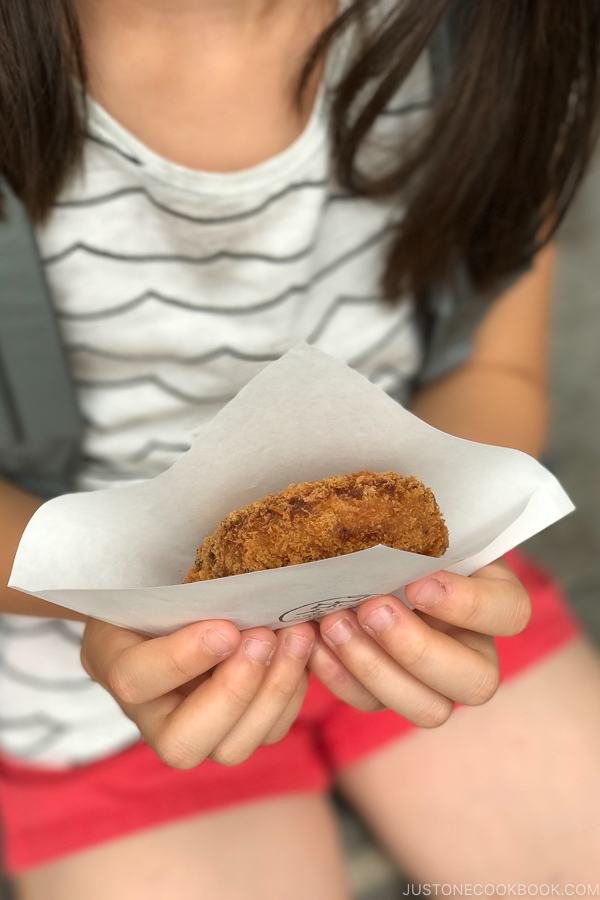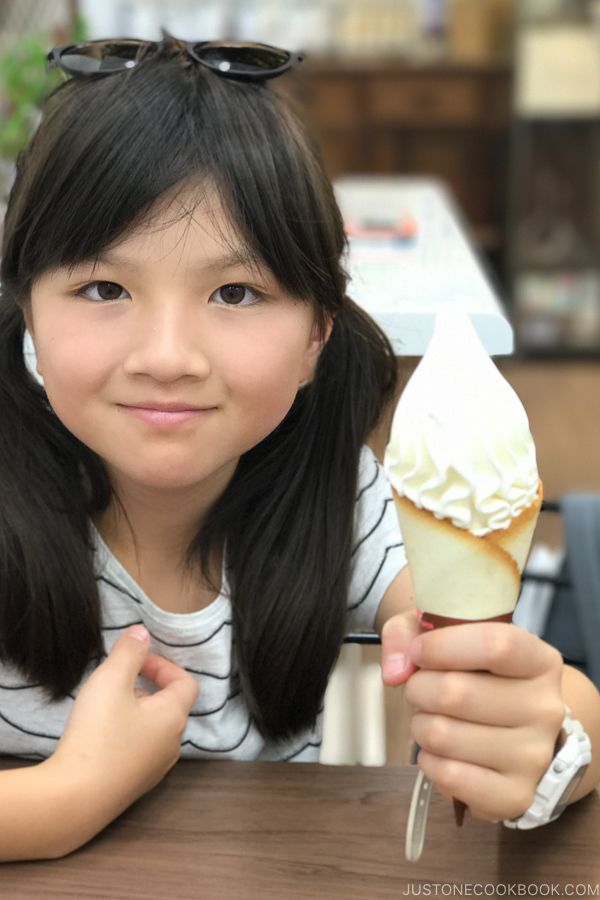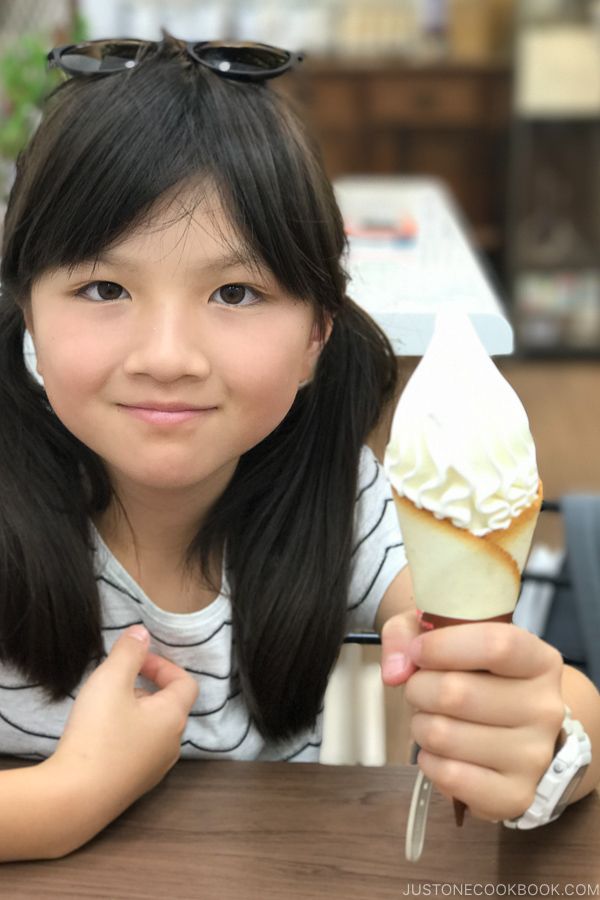 For lunch we stopped by Hidamari Shokudo and had some soba.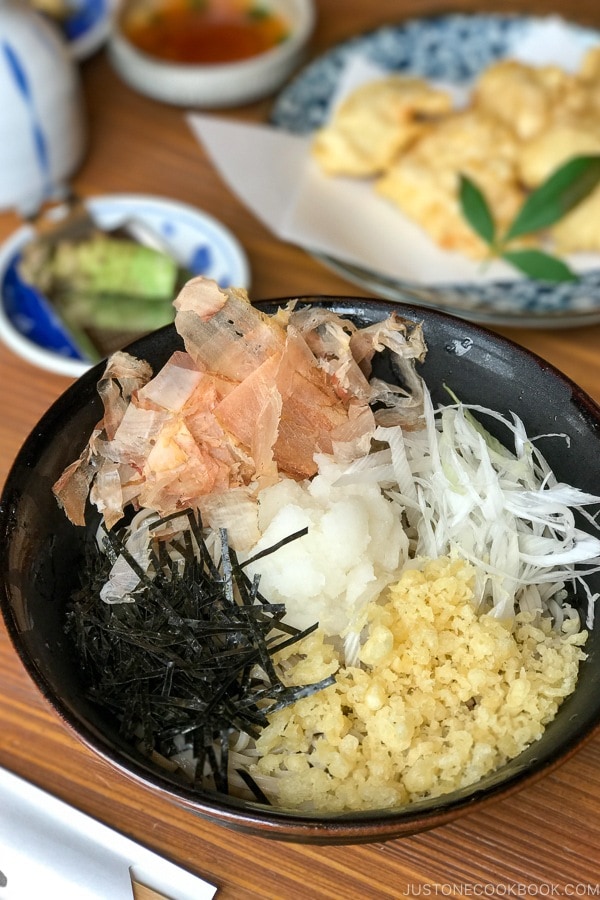 Besides the individual stores and food stalls, there is a small plaza called Yasuragi Yokocho. There are twelve stores that sell handmade craft, food, and Dr. Kiss Fish.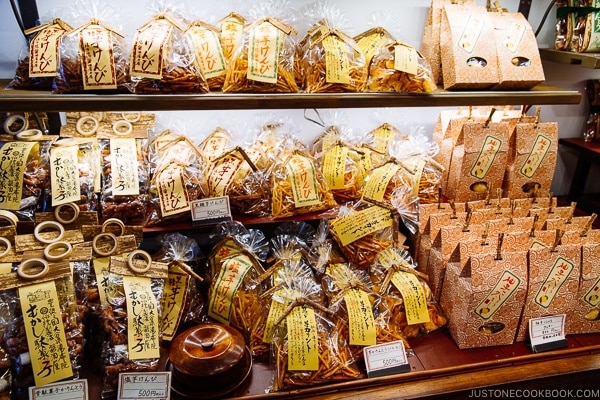 When our children saw Dr. Kiss Fish, they were so excited to try so we couldn't say no.
---
If you enjoyed the Yufuin Yunotsubo Kaido guide, check out Yufuin Travel Guide, and other travel posts from Just One Cookbook.