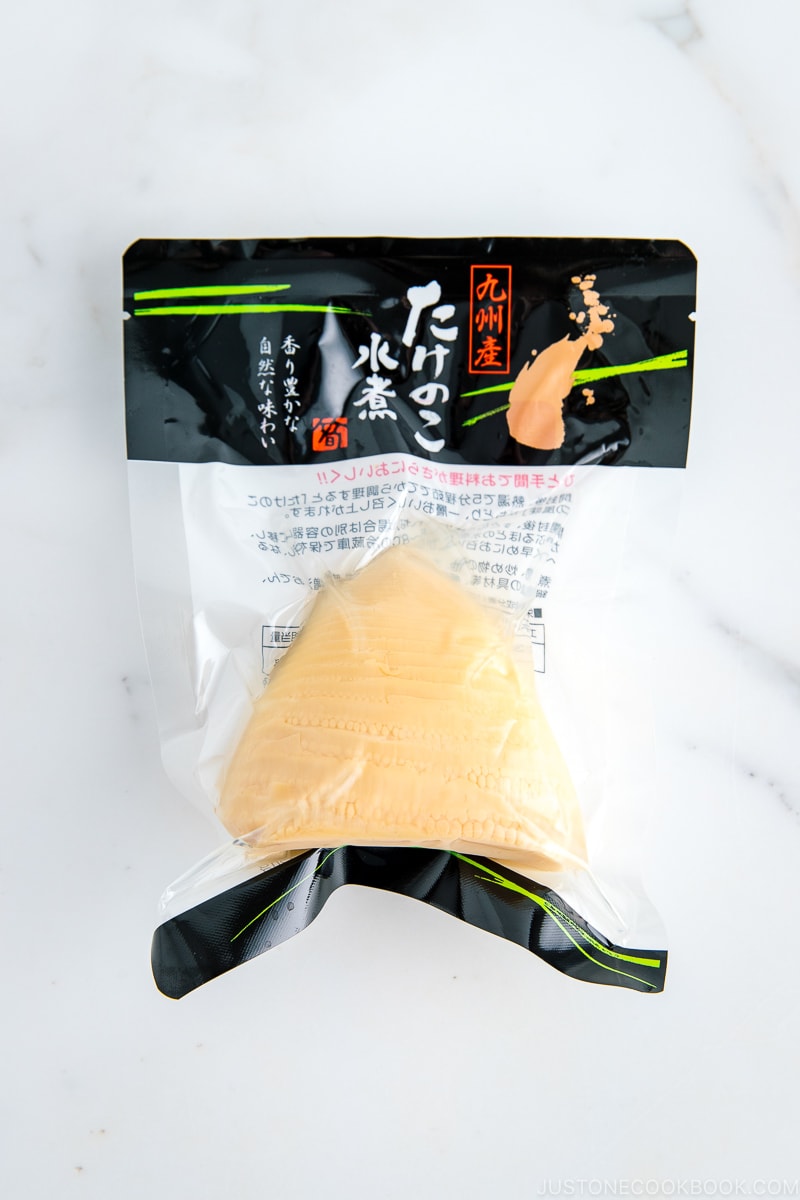 In Japan, you can buy a package of boiled bamboo shoot called Takenoko no Mizuni (たけのこの水煮) in Japanese. Typically, each bamboo shoot weighs 8.5 oz (240 g).
How to Store Boiled Bamboo Shoot
If you don't use all of it, soak it in the water and keep in the refrigerator for up to 3 days.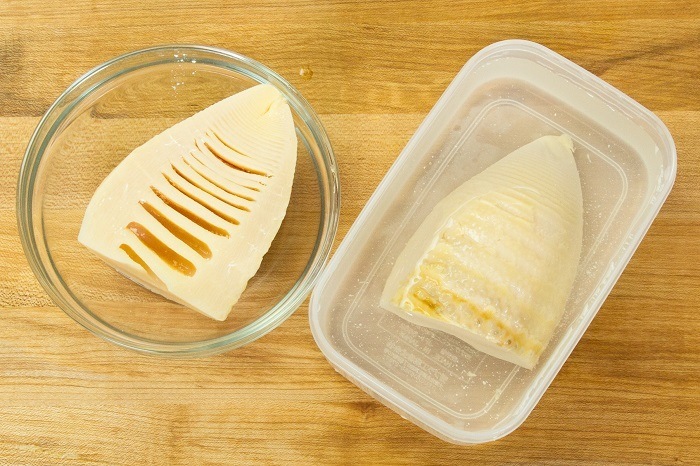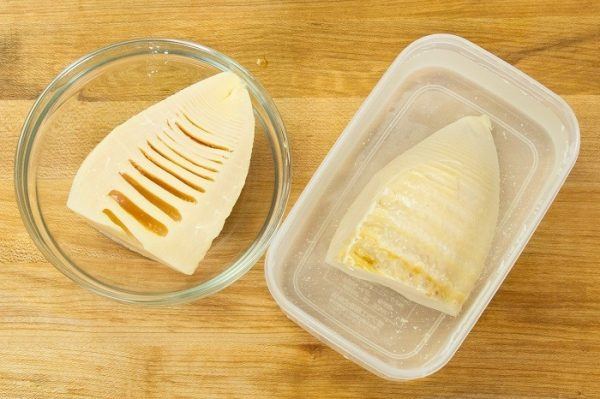 Recipes Using A Bamboo Shoot