Skip the hassle of parboiling fresh bamboo shoots by using packaged bamboo shoots. You'll be able to add it directly to your cooking.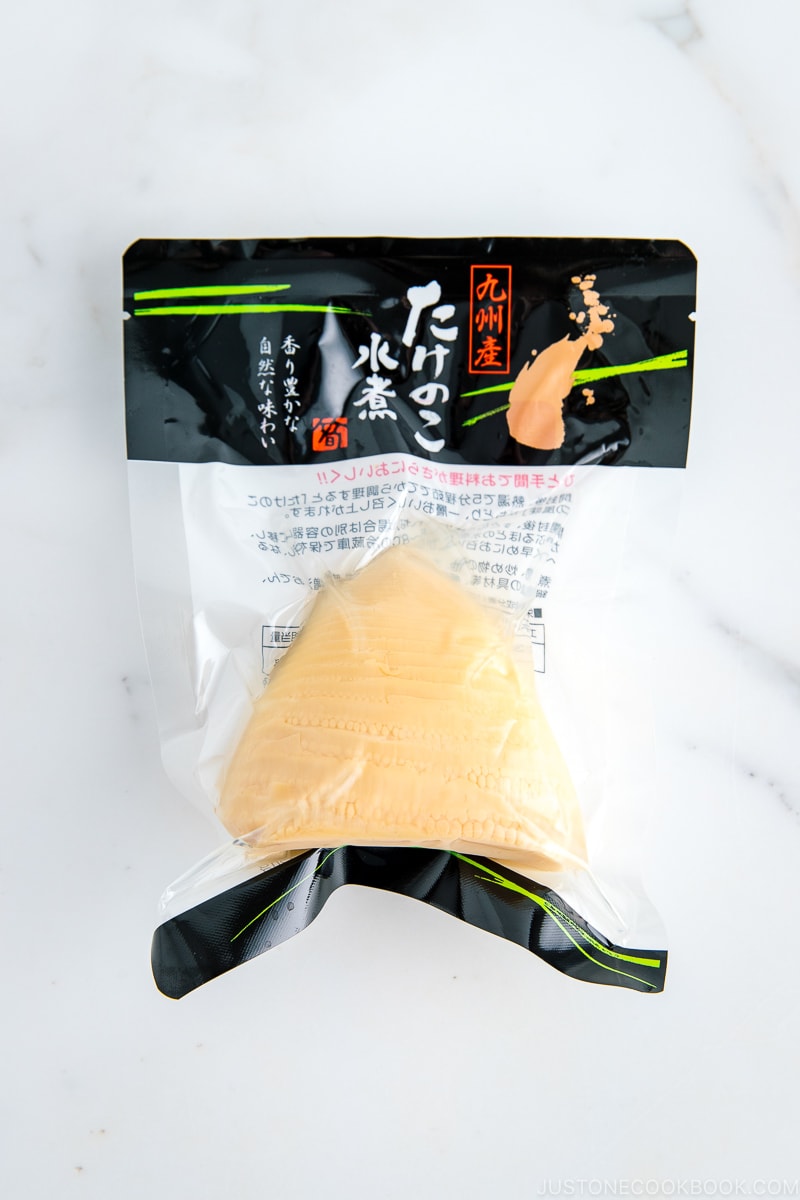 Fresh bamboo shoots are only available for a short time between March and May. It can be a hassle to prep and parboil. But you can use packaged boiled bamboo shoots, which skip this step.
Called Takenoko no Mizuni (たけのこの水煮) in Japanese, you can find whole, halved, or quartered bamboo shoots packed in water or vacuum sealed. To use, drain the water, cut, and add it to your cooking.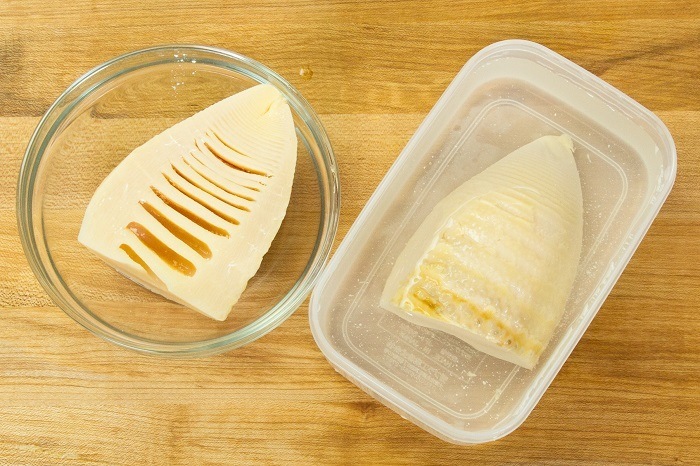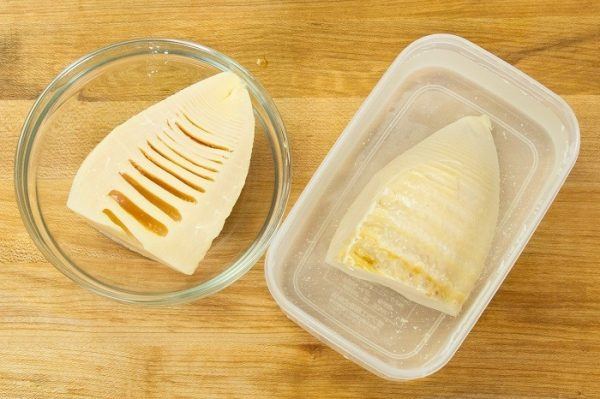 Recipes Using Bamboo Shoots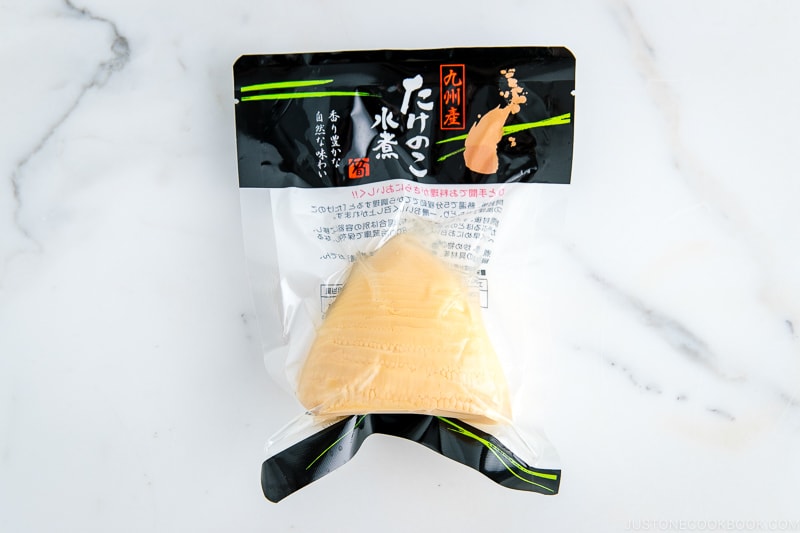 Where To Buy
Find boiled bamboo shoots at Asian and Japanese grocery stores. Bamboo shoots from Japan tend to be the most expensive.
How to Store Boiled Bamboo Shoot
Soak any leftovers in clean water, preferably in a container, and keep it in the refrigerator for up to three days.
---
Wish to learn more about Japanese cooking? Sign up for our free newsletter to receive cooking tips & recipe updates! And stay in touch with me on Facebook, Pinterest, YouTube, and Instagram.