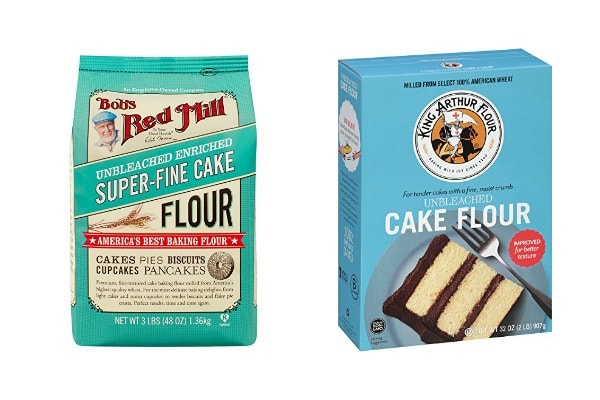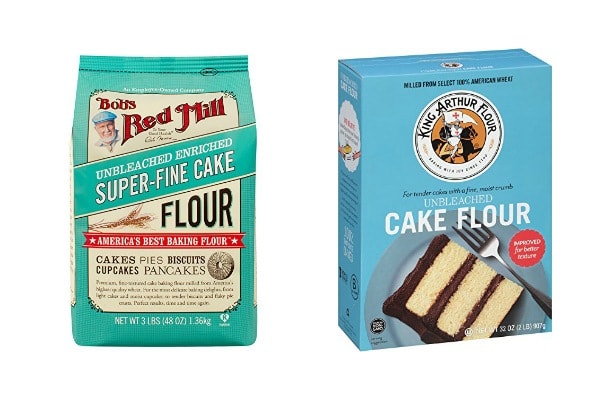 What is Cake Flour?
Cake flour (薄力粉) is a finely milled, delicate flour with low protein content. The main difference between all-purpose flour and cake flour and all-purpose is the protein content.
Cake flour: 8% (less gluten) 薄力粉
All-purpose/plain flour: 10-13% 中力粉
Bread flour: 14-16% (more gluten) 強力粉
The protein content is related to how much gluten can be formed. Flours with low protein content will generate less gluten (cake flour) and flours with high protein content will create more gluten (bread flour).
And this gluten helps create structure and determine texture in your final baked good. To get the light and airy structure of cakes, you want a flour with very little protein (cake flour). But to form the dense chewy structure of bread, you want a flour with a lot of protein so that you can create as much gluten as possible (bread flour).

Make Cake Flour at Home
For every 1 cup of all-purpose (AP) flour, remove 2 tablespoons of AP flour.
Add 2 tablespoons of cornstarch for every 1 cup of AP flour. Basically you're replacing the 2 tablespoons of AP flour taken out.
Sift 3-5 times and it's ready-to-use cake flour.
1 cup cake flour = 120 gram.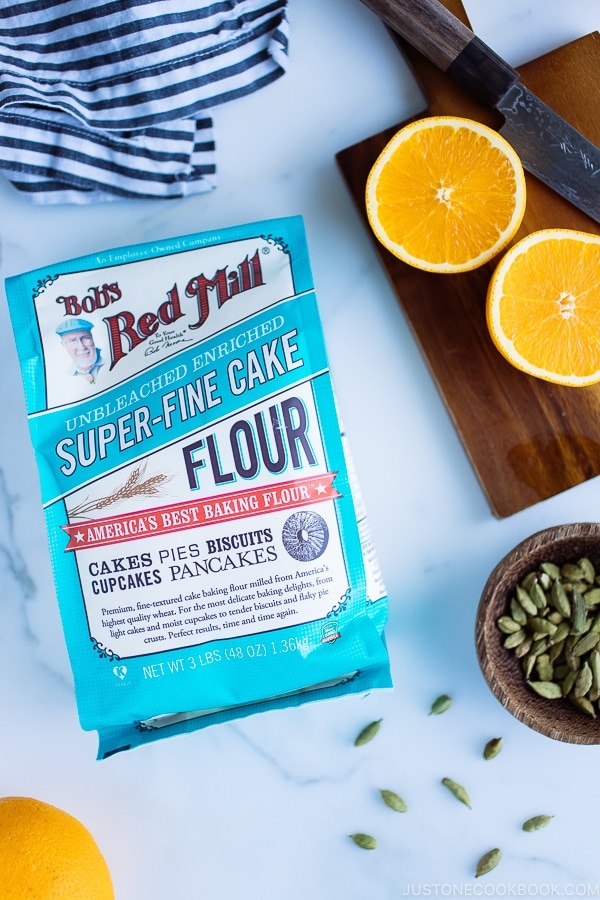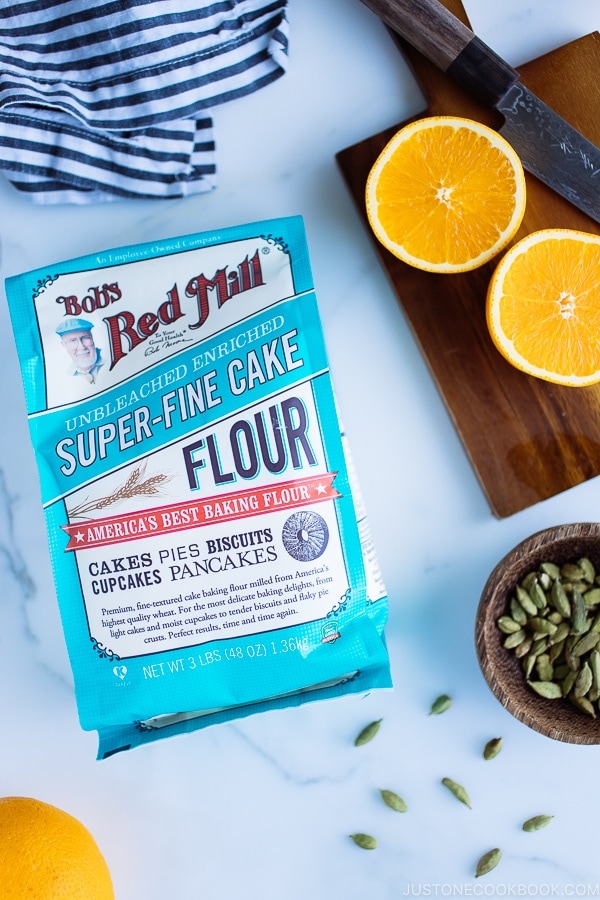 My Favorite Cake Flour
You can purchase cake flour on Amazon:
Recipes Using Cake Flour