Lucky enough to spot some fresh ume plums at your local grocery stores or farmers' markets? Here are 6 delicious ume plum recipes that you and your family (including kids) would love!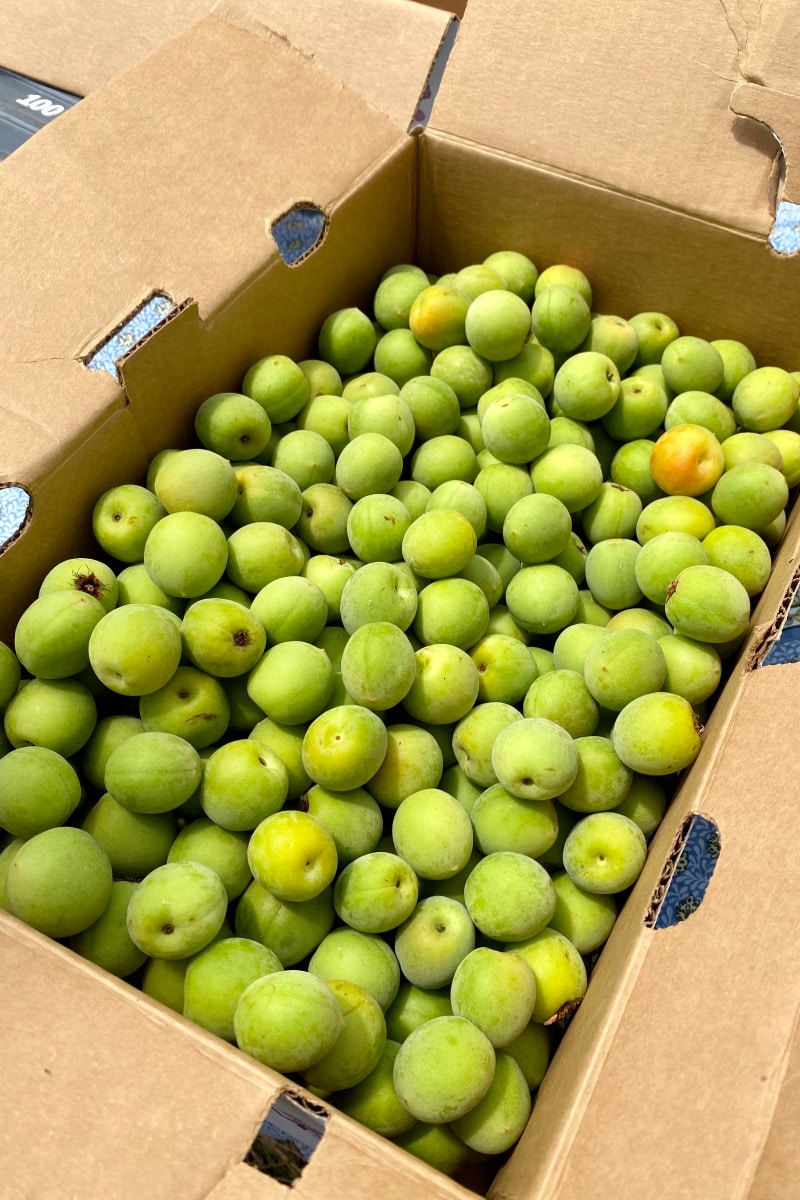 Ume (梅) or Japanese plums come into season bright green and firm. When they are ripened, the skins aglow in yellowish peach blush. Often referred to as plum, ume are actually apricots, and they are most commonly used to make umeboshi (salted pickled plum) and plum wine (umeshu).
You can learn more about ume on this post, but before it's too late, let's take advantage of these precious spring treasures and make some delicious ume treats at home!
Where to Buy Ume Plums
Around early to mid-May, Japanese and Korean grocery stores (like Nijiya, Marukai, Mitsuwa, H-Mart, or Woo-Ri Korean Market) start to carry ume plums. In California where I live, you can also find ume at some of the farmers' markets. The fruits are only available for a very brief period, probably 2 weeks or so.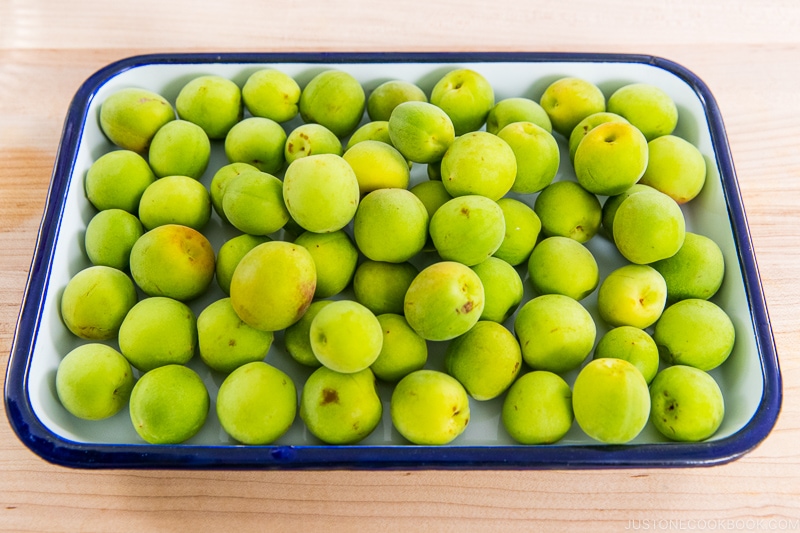 You can get green ume plums ($10 per pound) from Nicholas Family Farms. Please text or call Penny at 559-393-3009. Make sure to mention JOC22 for 10% off!
If you know where to find fresh ume in your local areas, please share in the comments below!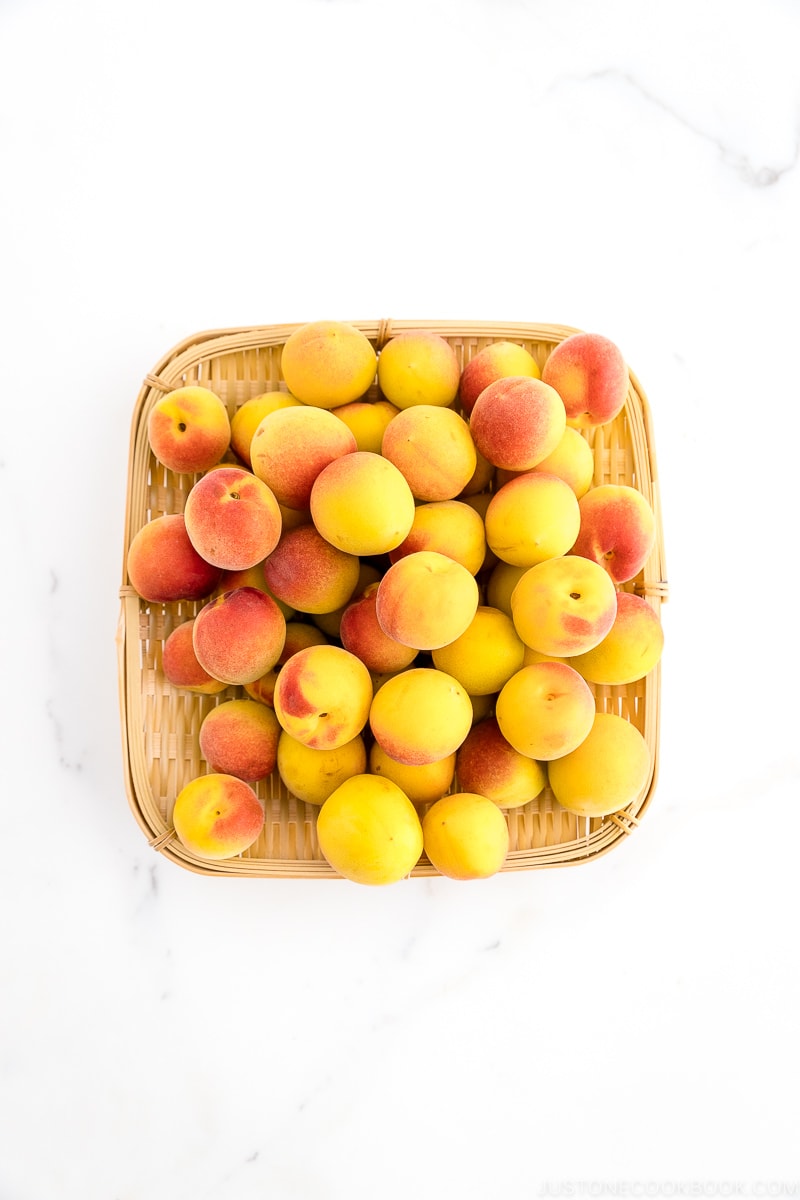 6 Delicious Ume Plum Recipes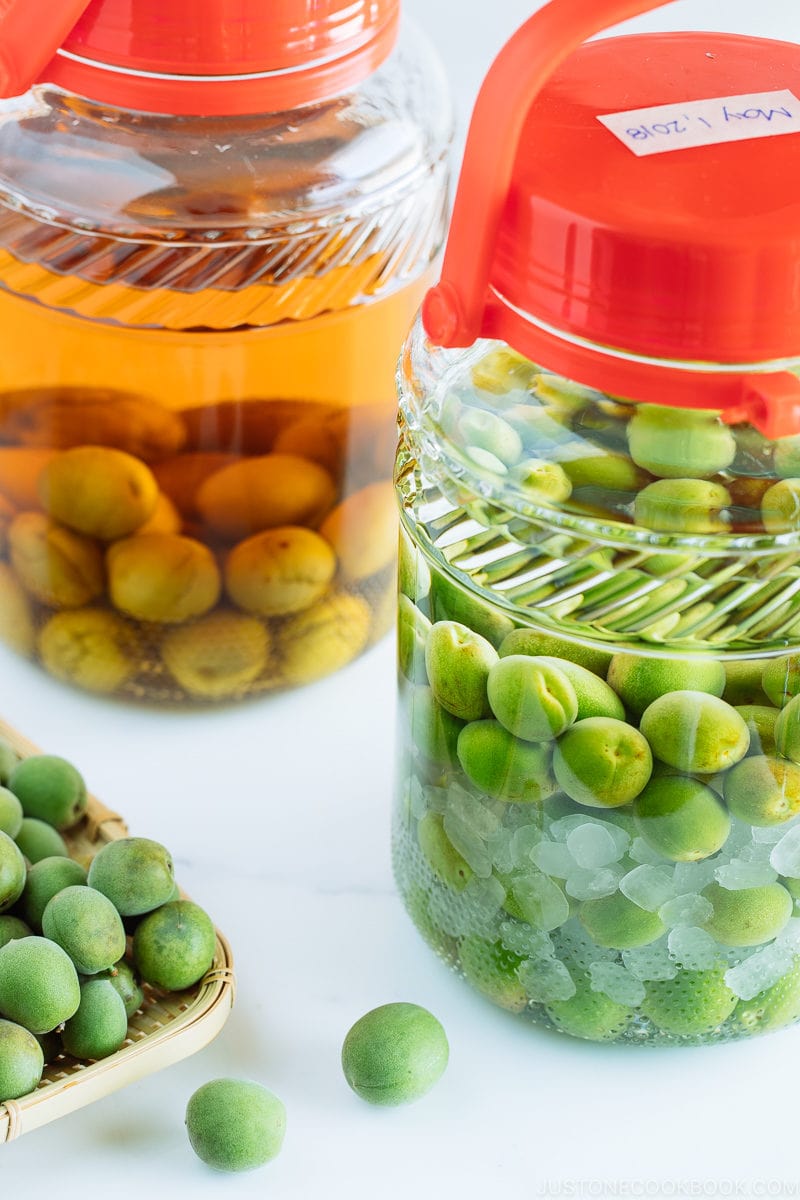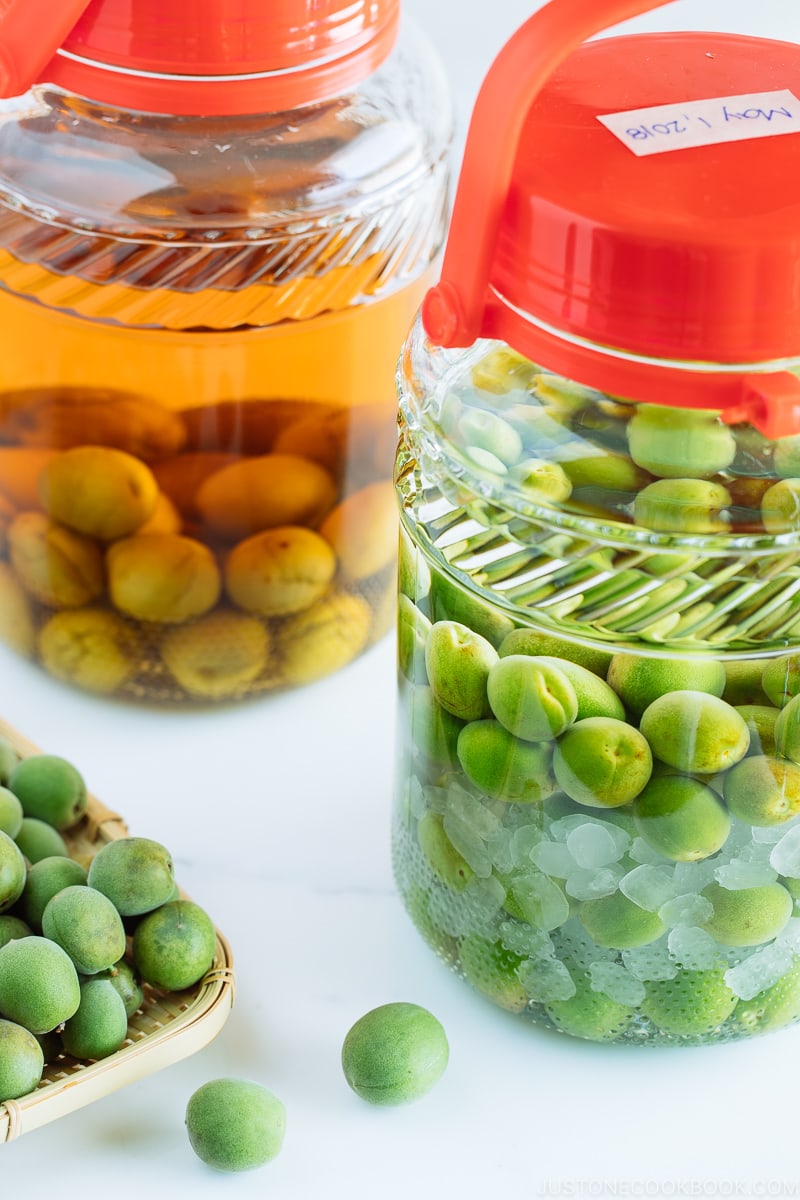 Make this traditional Japanese liqueur at home by steeping fresh ume in shochu (or vodka) and sugar. The process takes only 3 ingredients and 15 minutes of active time. The rest of the work is to be patient and let the plum wine ferment for 6 months or up to 1 year before you enjoy it! Homemade umeshu is delightful and you can serve it chilled, at room temperature, or even hot in the winter.
Fruity, tart, sweet, and aromatic, Ume Plum Syrup makes a truly special, one-of-a-kind drink in the summer. You can also use the syrup to make shaved ice, cider, or even salad dressing!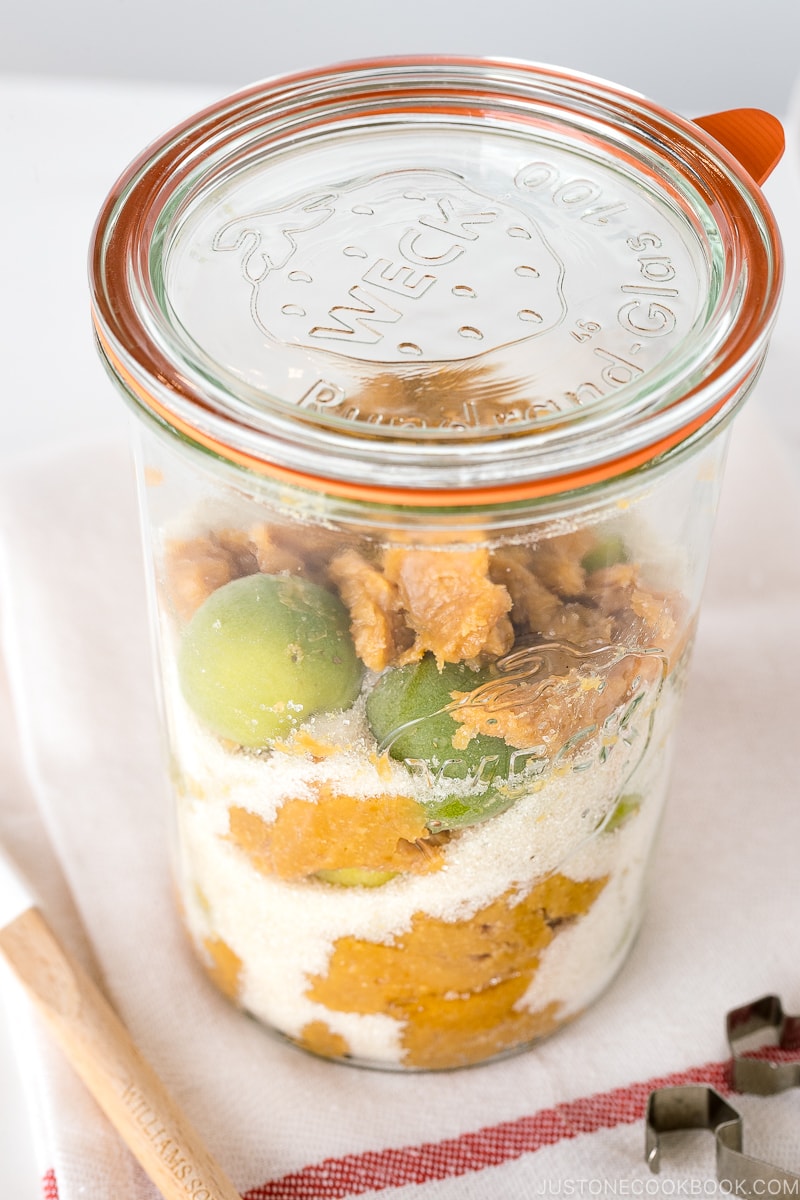 Using seasonal ume plums, make this sweet and fragrant homemade Ume Miso! I save a few ume plums every year just to make this special blend of miso. It is so drool-worthy and requires minimal effort.
Don't throw away any of the used ume plums after making Japanese plum wine or plum syrup! They are great for making compote. Similar to the cherry compote, you can use the sweet and tangy ume compote in so many fun ways! Add the chopped compote to your yogurt, braise your pork chop/ seafood with the compote, or use it to flavor your miso! The possibilities are endless.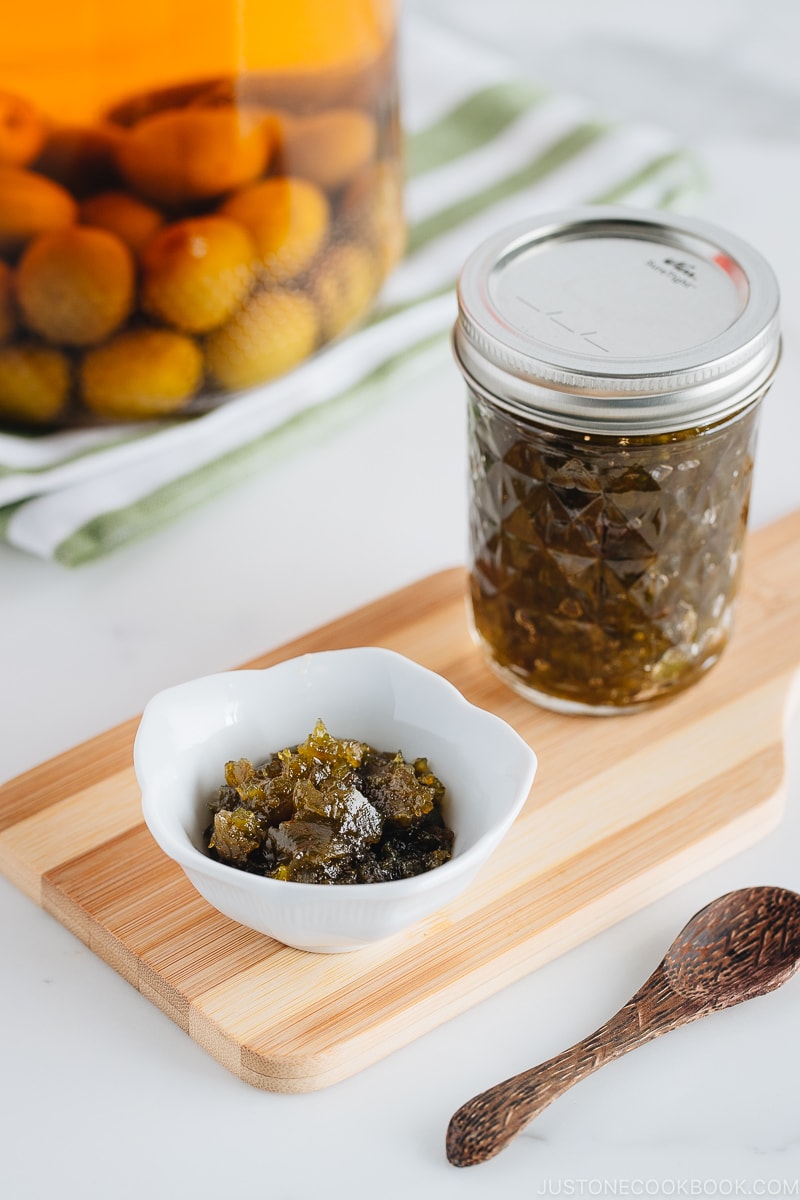 The plum jam is sweet and tart and bursting with the season's flavor. Spread it on your breakfast toast, mix in your yogurt, or use it for your savory cooking.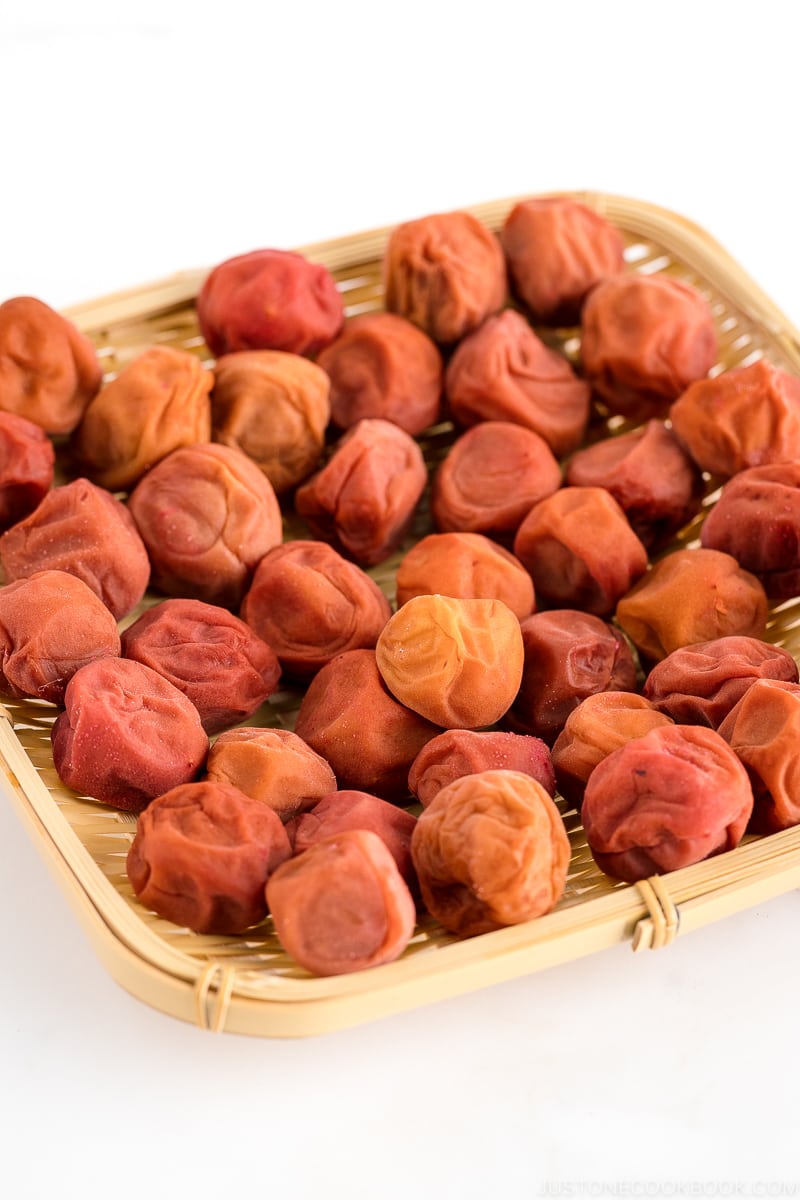 With fresh ume plums, you can make umeboshi, the classic pickle that is highly appreciated in Japanese cuisine. You'll need just salt, ripen ume plums, red shiso leaves, and some kitchen tools. It takes a little prep work, but the reward is positively worth it!
Which ume recipe(s) do you plan to make this year? And what other ume recipes do you want me to share in the future? Let us know by leaving a comment below!
---
Wish to learn more about Japanese cooking? Sign up for our free newsletter to receive cooking tips & recipe updates! And stay in touch with me on Facebook, Pinterest, YouTube, and Instagram.