Join us on this Harajuku and Omotesando Travel Guide as we tour the headquarter of Japan's youth culture in Harajuku and flagship stores of global fashion brands in Omotesando.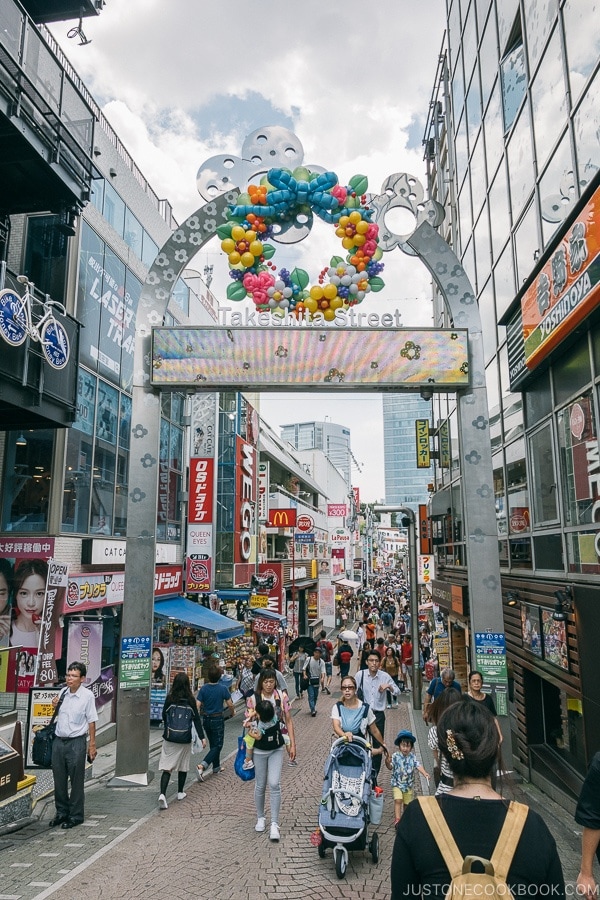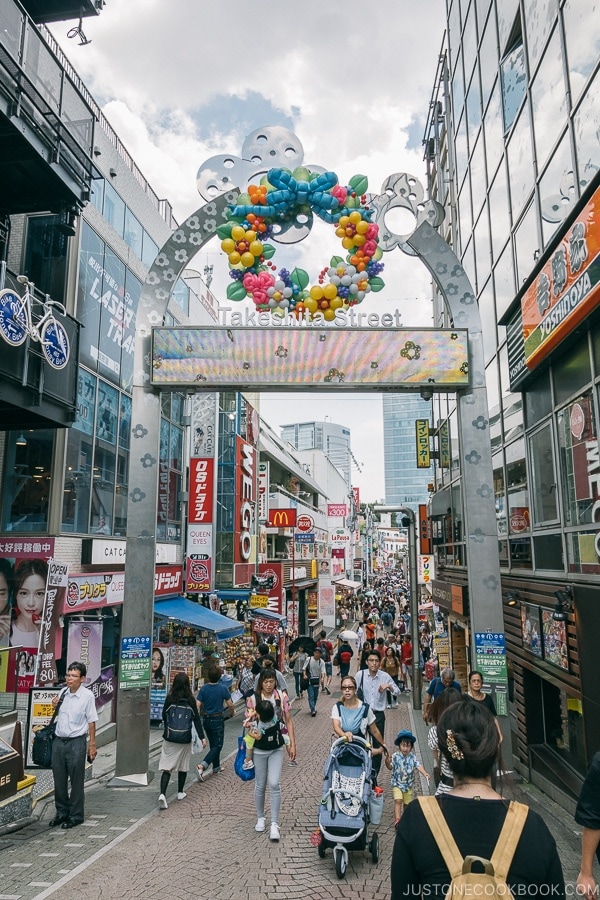 We often get asked by friends and readers on Japan travel tips and itineraries so we try our best to share our Japan experiences on the blog. However, one city we didn't have much travel content on was Tokyo. Why? Since Nami's family only lives 7 miles (15 km) from Tokyo and 15 miles (23 km) to Shibuya, it never seemed like a "Japan travel destination" for us.
As we get repeated request for Tokyo travel guide, we spent 6 days this past summer in Tokyo exploring different wards, activities to do, places to visit and eat. This is just the beginning of our Tokyo travel guide and we'll continue adding to these posts as we explore new adventure and experiences. We hope you will enjoy traveling throughout Tokyo with our family.
The reality is that it's impossible to finish exploring Tokyo in 6 days, or even possibly a month. There are simply way too many options for dining, sightseeing, and entertainment! This is our first effort to share Tokyo with you and we hope you'll enjoy our journey. There is something for everyone in Tokyo so pick and choose what your heart desires when you visit.
For the Tokyo travel guide series, we'll share the following posts:
You might notice there are many areas/wards/stations we missed in Tokyo from the above list, like Tokyo Station. It's because we simply ran out of time to cover and will add it in a future trip. If you have any specific requests, please comment below and we'll try to add it to our future itineraries.
Harajuku and Omotesando Travel Guide
After our visit to Meiji Jingu Temple, our family headed over to Harajuku. Harajuku is just a few minute walk from the Meiji Jingu Bridge.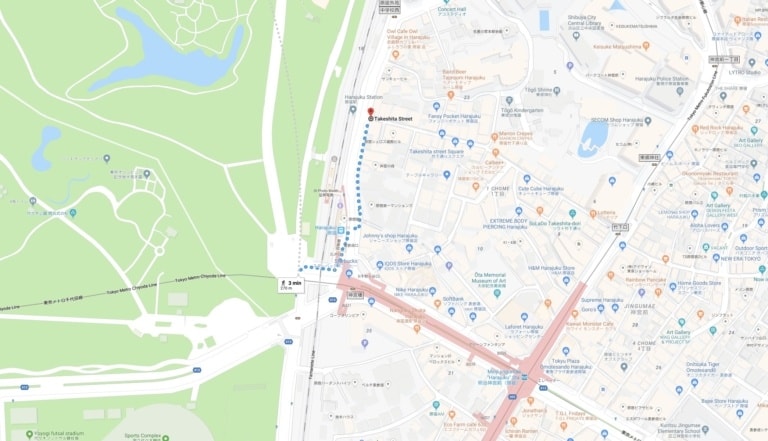 As we crossed the bridge and checked out the stores, we noticed something a bit different. A cat cafe! We passed by a cute cat cafe, one of the 50+ cat cafes in Tokyo. The trend started around 2008 and the cafes house all sorts of cats. You can have a drink, work, read, and play with the cats in the cat cafe.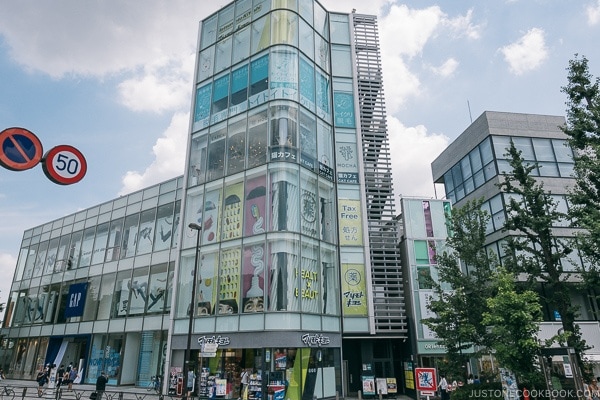 Make a left and keep walking, soon you'll see Harajuku Station. Opened in 1906, Harajuku station still looks pretty much the same ever since it was first built. Its unique traditional look stands out among today's Tokyo subway and train stations. Despite its small size, it's the 6th busiest station in Tokyo, with 70k+ riders a day.
Right across the Harajuku Station is the famed Takeshita Dori, the main street in Harajuku. Takashita Dori or Takeshita street houses hundreds of shops and restaurants that are on the leading edge of Japanese youth culture. Besides fashion, clothing, and accessories shops, there are wildly popular sweet shops that sell crepe, cotton candy, rainbow sweets, and various Japanese treats.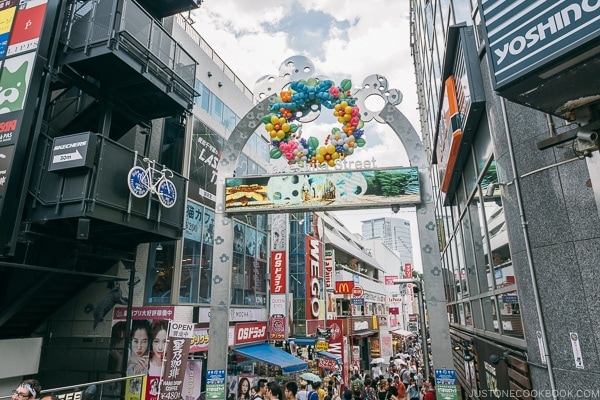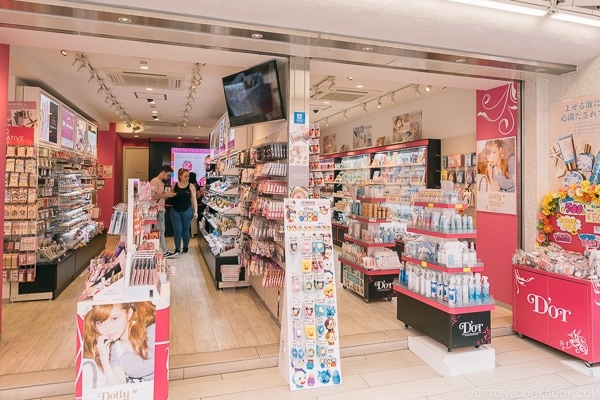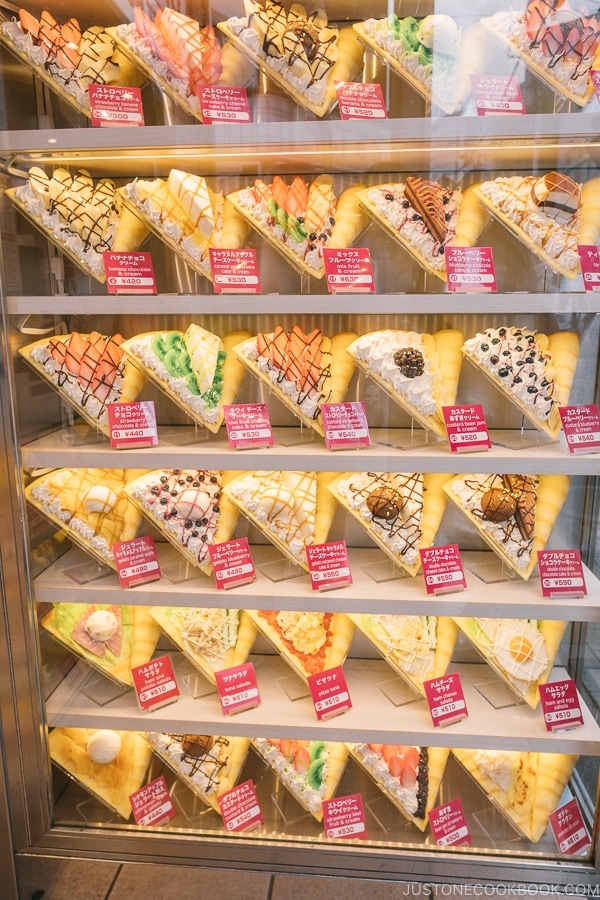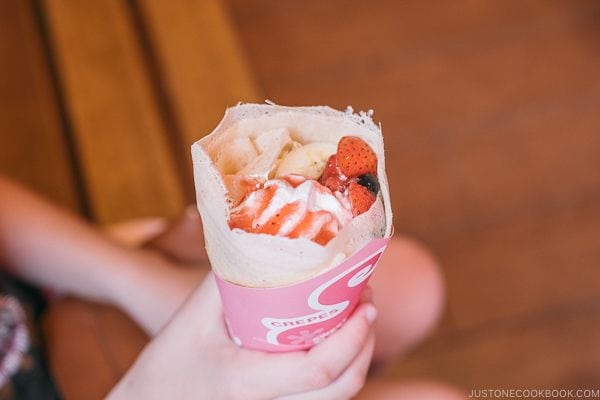 One of the most celebrated sweet shops is Rainbow Sweets Harajuku. They are known for, you've guessed it, rainbow color sweets. You can't miss the folks holding their giant rainbow cotton candies in front of the store.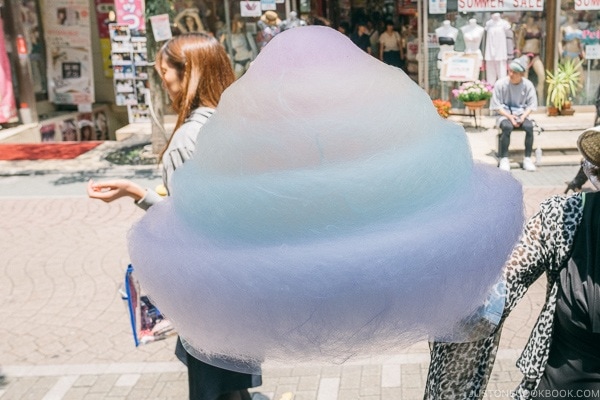 We stopped by a different cotton candy shop and our daughter got a unicorn cotton candy that flashed different color lights.
Besides accessories, cosmetics, there are many clothing and apparel shops.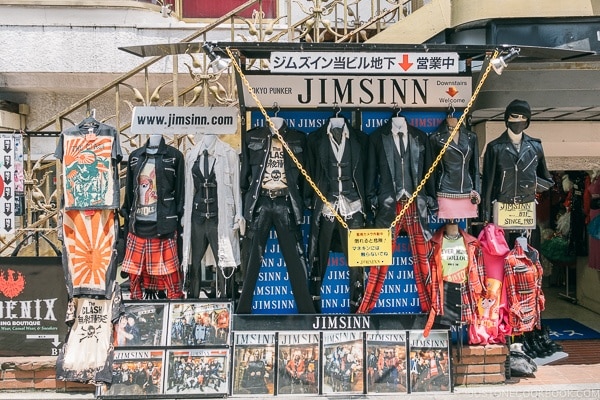 If you are into snacks, besides the sweets, there is also the Calbee Store. If you like a specific Calbee snack you'll probably find it in there.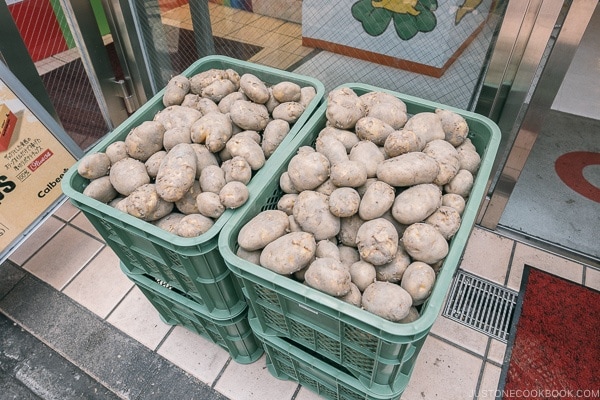 What else is cool? We went to Long Longer Longest, where you can order cotton candy, churros, ice cream, rainbow ice, and potato chip stack in 3 different sizes (long, longer, and longest). 
The unique retail shops aren't limited to just things you can wear or eat, there are various stores carry collectibles and products you don't see in everyday stores, such as food shaped bandage, Dragonball water, World Cup coke bottles, etc. Coke memorabillas is a big thing in Harajuku.
There are many sides streets to discover and explore in Harajuku. One of the most popular new sweet shops on a side street is Anywhere Door.
After walking around in the hot summer heat, we found a Chinese restaurant right at the end of Takeshita Dori – Ryunoko Sichuan Restaurant. They are known for their mapo tofu and dan dan noodles. The mapo tofu was quite good but the spicy dan dan noodle was just okay in our opinion.
If you are looking for other food choices, the popular ramen chain Ichiran also has a branch in the area or try some gyoza at Harajuku Gyoza-ro.
After refilling and powering up, it's time to check out more stores around Harajuku and then head over to Omotesando just a few blocks away.
Besides the boutique shops on Takeshita Dori, there are malls and departments stores nearby.
Besides the main strip, don't forget to check out Cat Street. It's where the ultracool and hipster shop and hangout.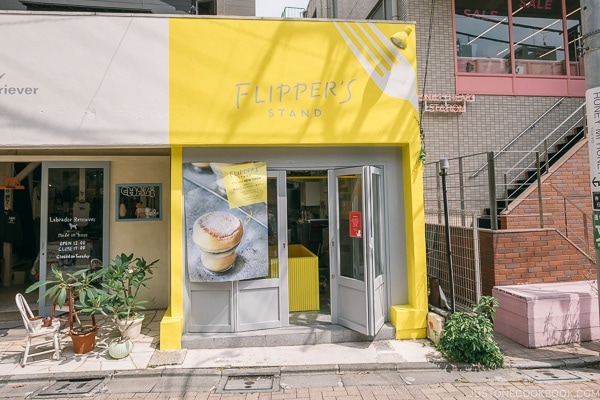 Even though they're right next to each other, Harajuku and the uber high-end shopping at Omotesando can't be more different from each other. If you are a Louis Vuitton, Dior, and designer brand fan, you'll find many of their flagship stores in Omotesando. 
Outside of the designer stores, there are malls and department stores such as G-Star Omotesando, AMORE Vintage Omotesando, and Chicago Omotesando. In other words, you can shop until you drop.
We escaped from the summer heat for a moment by visiting Omotesando Hills mall. What could be better than air-conditioned mall in the summer? Exquisite chocolate treats in an air-conditioned mall! We stopped by Jean-Paul-Hevin Chocolatier to rest for a while. We ordered chocolate drinks, chocolate mousse, and some chocolate cake! It was so good.
After resting our legs for a bit, it's time to, you've guessed it, do more shopping in Shibuya! For more Japan travel guide click here, and to read Tokyo travel guide click here.
Check out other Tokyo travel guide series: