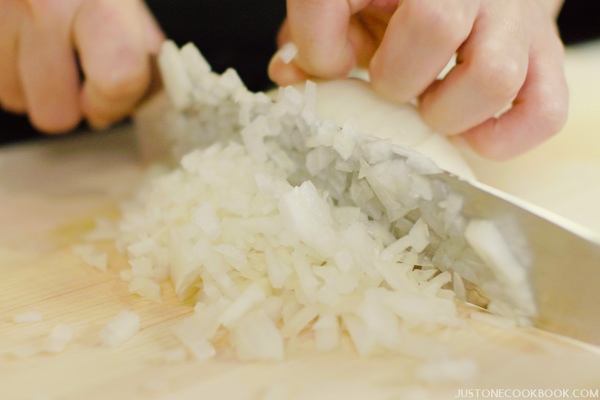 Mijingiri (みじん切り) is when you mince a vegetable.
Mince ½ onion finely (we call this cutting technique mijingiri in Japanese). Lay the cut onion flat side down on the cutting board. With the knife tip pointing toward the root end, make ⅛-inch vertical slices to within ½ inch of the root end. With the knife edge toward the root end, make ⅛-inch horizontal slices, again keeping the root intact.
Finally, make perpendicular cuts down through the vertical slices you made. If you need to chop the onions finer, run your knife through them using a rocking motion. Hold down the tip of the knife; otherwise, the onions will go flying around the room.