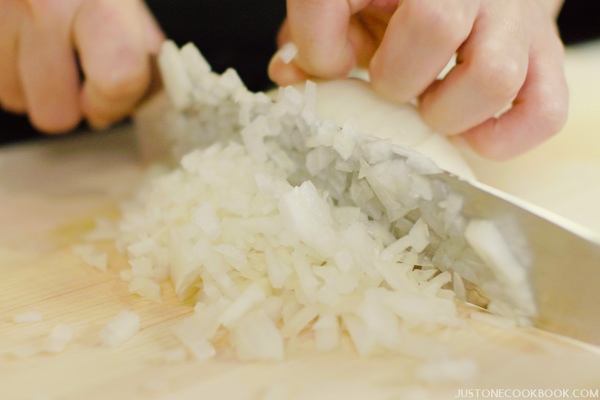 Mijingiri (みじん切り) is when you mince the vegetable.
1. Chop the onion finely. With the knife tip pointing toward the root, slice the onion to within 1/2 inch of the base. Make about 1/4 inch parallel cuts.
2. Then slice the onion horizontally about 1/4 inch parallel cuts.
3. Then cut perpendicular to the first slices you made. If the onions need to be chopped finer, you can run your knife through them in a rocking motion. Be sure to hold down the tip of the knife, otherwise the onions are going to go flying around the room.